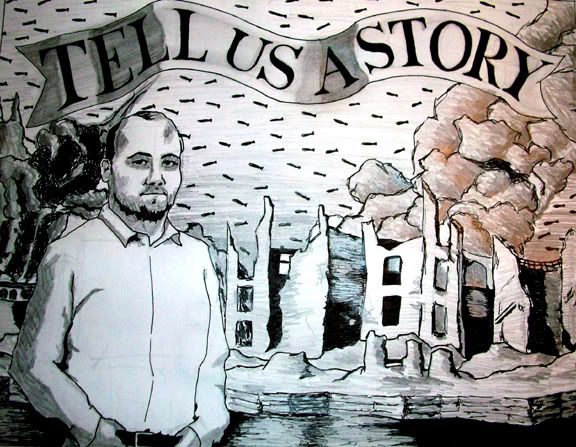 "Tell Us a Story" Just a little sketchbook drawing. Still inspired by the Renaissance. Although, I don't have weird nymphs in the rubble and angels of doom in the sky...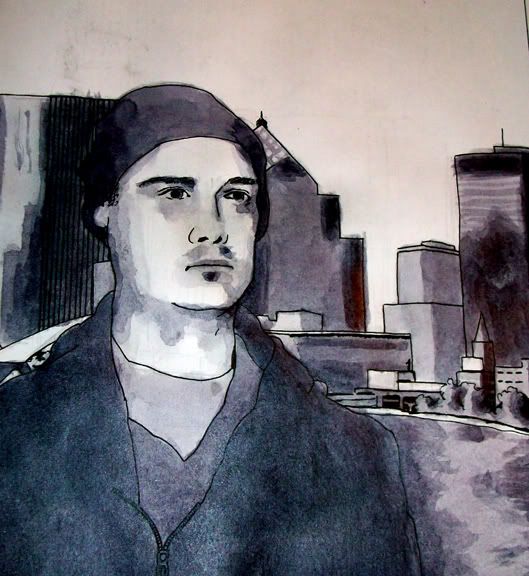 Ink on paper in the ol' sketchbook...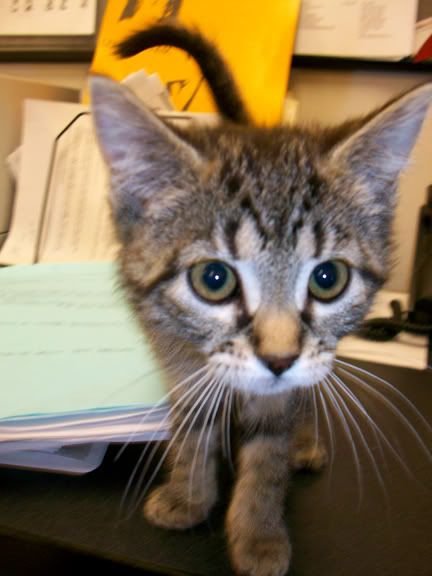 DESK CAT! Dee brought in a few kittens yesterday that she was dropping off for foster care. They're only a few weeks old and will need homes once they have gained enough weight.