THANKS TO DICK SR. FOR THE TICKETS! Megan and I were able to see the Buffalo Sabres play the Detroit Red Wings. It was a really good game and awesome seats!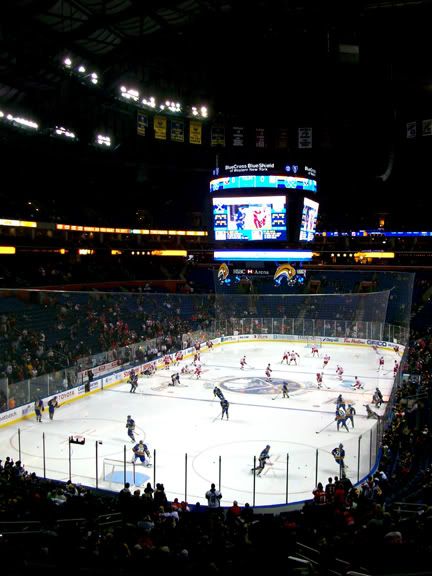 A view of the HSBC Arena in downtown Buffalo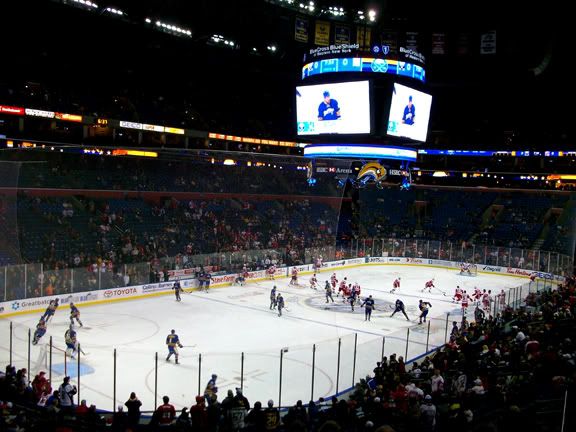 A view from our seats.
Sabretooth throwing out a few t-shirts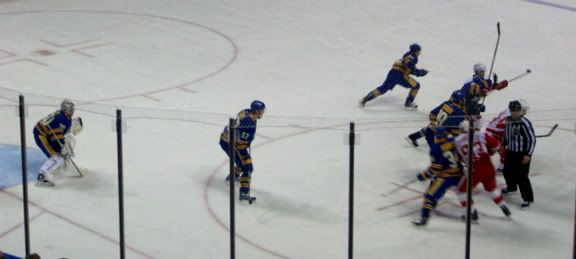 Detroit was down 2-0 in the first period.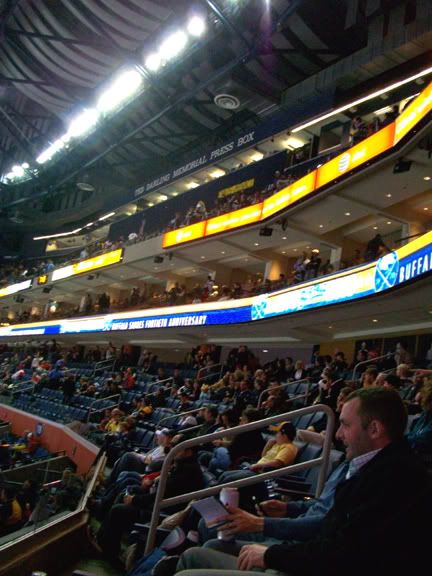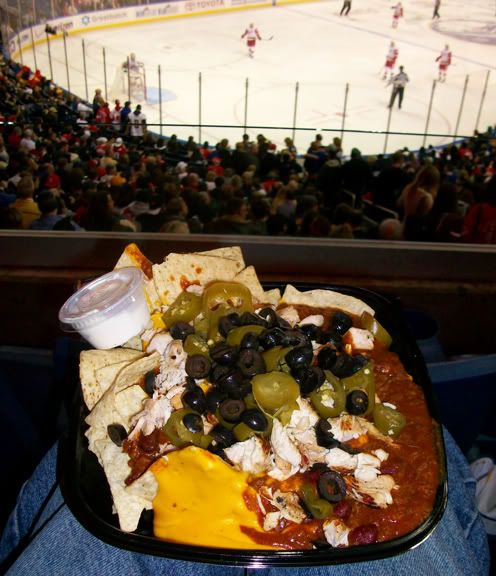 Nacho Grande. If you're going to get nachos, you have to get "grande" with chicken and chili. My father-in-law may think I have a hollow leg, but there was no way I could finish these. I have met my limit...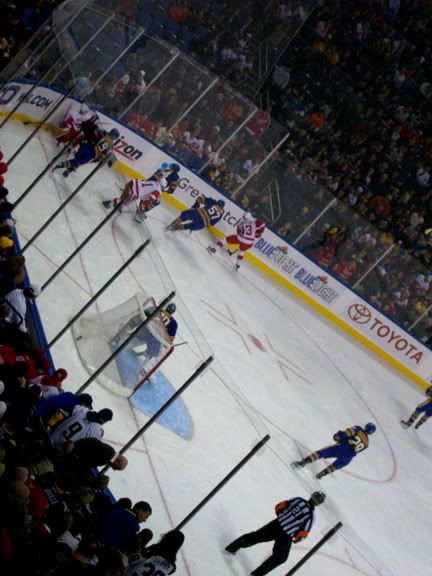 Pavel Datsyuk scored along with Jiri Hudler with under a minute left in the game to force an overtime and a shootout!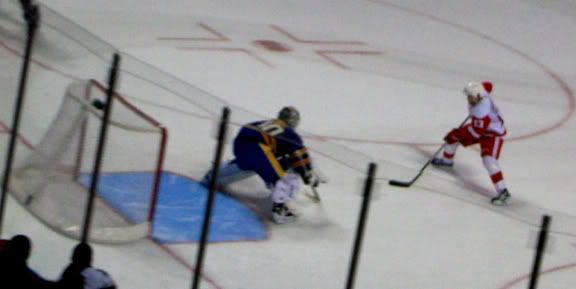 Datsyuk scoring on Ryan Miller in the first round of the shootout
Hudler closing the game out in the second round. Red Wings with a 3-2 come from behind win.
The celebration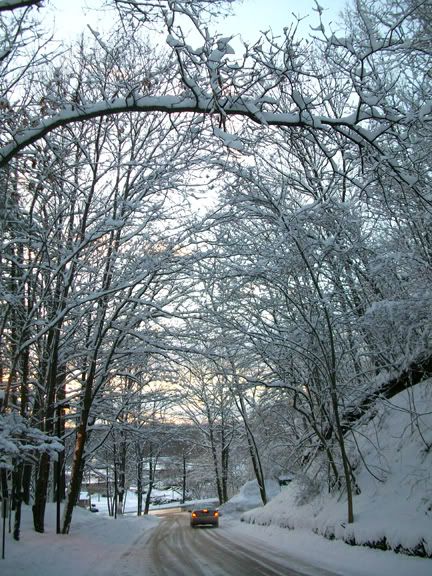 Got about 8 inches of snow the other day. Here's the driveway of my apartment right after work.
What would a job of mine be without a telethon? Saturday March 5th from 3-9pm, we'll be on 13 WHAM TV in Rochester broadcasting live from the Eastview Mall. So, tune in or come on out! Don't get 13 WHAM outside of Rochester; their will be a link to streaming video on our website: www.Lollypop.org. So, donate early; donate often!!!