First of, welcome Noah and Frances to Chicago! For those that don't know, Noah and Frances are some of my closest and best friends from Muskegon, Michigan. I use to live with them when I lived in Grand Rapids and played "Jesus Jesus" (drunken dominoes). For those who haven't met them yet, I'm sure you will soon.
Also, not too much to report over the last week as most of my time was spent with the toilet because of the flu.
Also, I signed up for a "Martial Arts" class through the Chicago Park District. It is an Aikido (sp?) class and I've already learned how to properly sommersault and throw a man to the ground. Next week, I will be flying through the air and kicking a man through his chest. The class is $20 for two and a half months.

I officially announce my hatred of all that is X-mas. These decorations at work were put up two weeks ago and I've grown to loath them with the 80+ degree weather we've been having. This isn't about Jesus, this is about insanity.



Talking about insanity, look at this line that I had to deal with at work. I have no idea why people would be up this early on a Saturday if they weren't paid for it. I mean, I'm paid to be up and I still have to decide whether or not it is worth it each week.



Andrew, Nate, Mike, and Nick at Angela, Brent, and Evan's Housewarming Party on Saturday. They have an awesome two story apartment.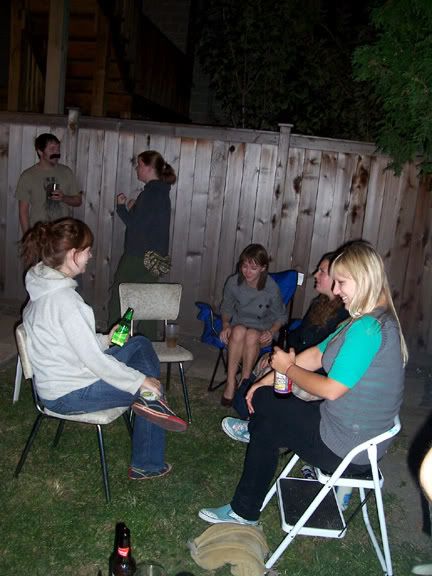 Megan, Librarian Girl, SME, and Karli at the Housewarming Party.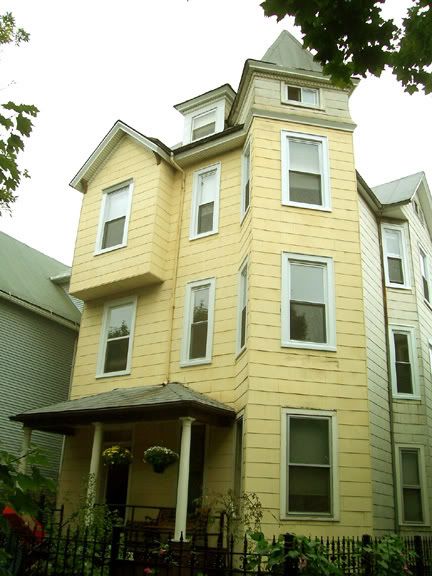 Noah and Frances' new apartment. I have no name for it yet. Although, I've been thinking "yellow house." Seems fitting...



Frances and Noah's mom unloading lots of stuff!



My lazy legs up on the stuff.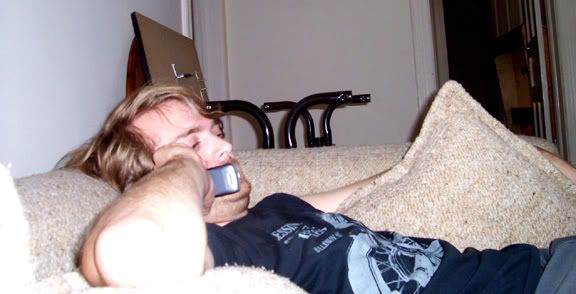 My lazy body down on the couch.

That's about it. FRANCES AND NOAH!!!