Saw the Simpson's at the Logan Theater twice today for $3. Best deal in the best town. It was a decent movie. Not too different from watching it on TV, but better than most of the movies out there...
Brent, Nick, and his hamburger patty (?) getting ready for another wednesday BBQ!
Cliff cooking up some good stuff and making the rest of the party look lazy with their meager brats...
Frances and Noah at Irazu for some Costa Rican food.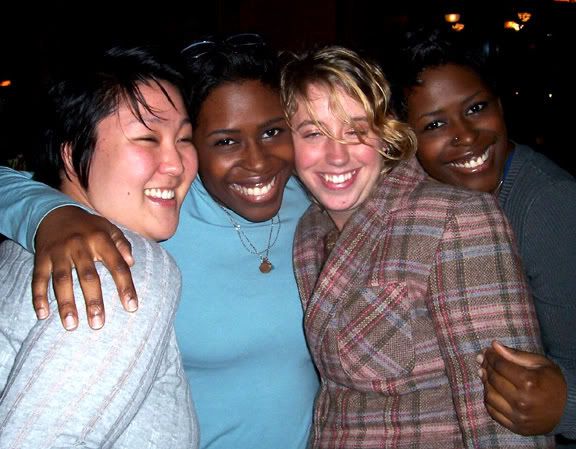 Alice, Frances, and the twins (Andrea & Andrika) at some place on Milwaukee called Timmy McGitty's or Max MacCarty's or some Irish-esque name. Basically, it was a coffee internet, bakery bar...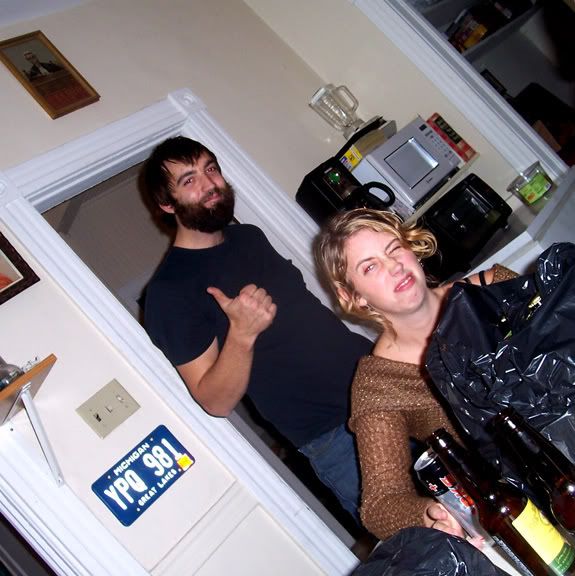 Whiskey a-go-go at Evan's with Frances and Noah. Alex and Megan were there too, but I have no pictures of them and it was the first time I've met them. Nice people...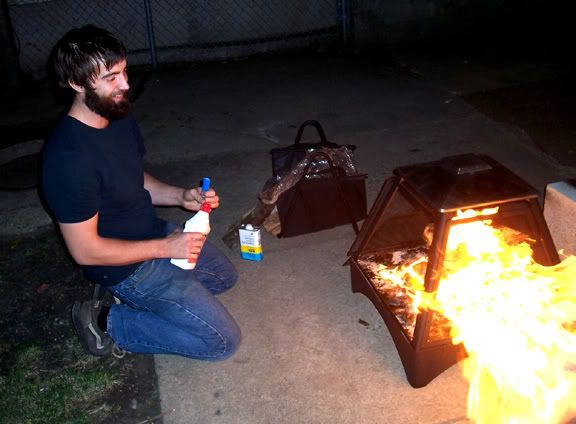 Evan is known for his fire safety. That is why he is using a starter log, lighter fluid, and turpintine to get this blaze a goin.'