First day of work was difficult to wake up for after Cinco De Moustache. Four hours of sleep just wasn't cutting it...
New job is good. I have 17-23 kids now. All of them in the 3rd grade. They are great. God, I really didn't want to be a teacher, but this is a pretty good gig. I don't think I could handle going back to college though. Actually, there is no chance in hell I will go back to college. I like the fact they call me "Mr. Mike" though. Formal, yet not at all...
Saw Styx last night. Good show and good seeing lots of old friends. Ben Evans is now 21. Yeah. Here is some of what I did last night: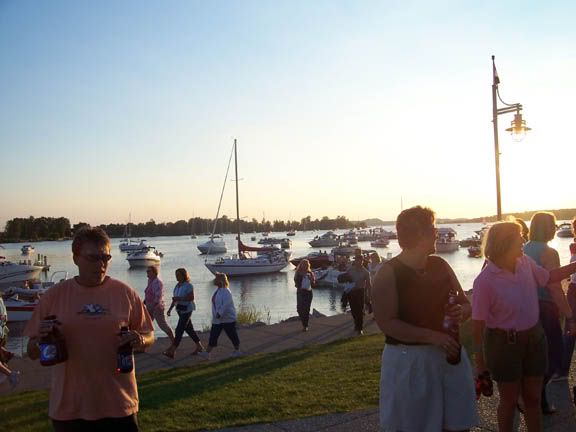 Heritage Landing Armada

Mart Dock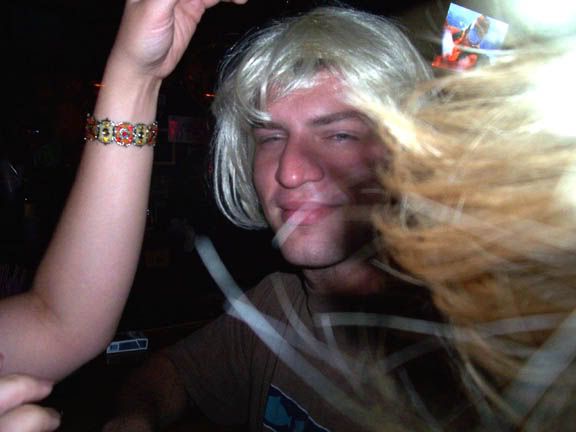 Andy at his absolute sexiest
The scariest graffiti I have ever seen in my entire life. Muskegon's a blue county bitch.
Anyway, teaching at Moon school is crazy. I've been disciplining kids, bandaging them up, walking them home when their mother's don't pick them up, calling parents, giving homework, putting them on buses, and so much other shit. It's funny that I'm educating kids. Of all people in the education field, they got me. It's obvious they never checked my own school record. Or maybe they did and think I am one of those evil criminal genius who get busted, go good, and bust other evil geniuses. Very Catch Me If You Can, starring Tom Hanks and Leonardo De Caprio.