Good night last night. At least the part I can remember. It was Andrea's 21st b-day. So, we had a night out on the town. First, we went to Pints and Quarts to warm up. We had to get to Captain Jack's at 11 so we could get the limo, which was a surprise gift and I might still owe money on.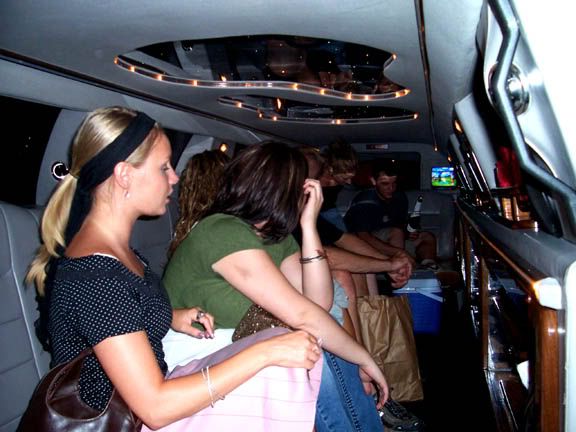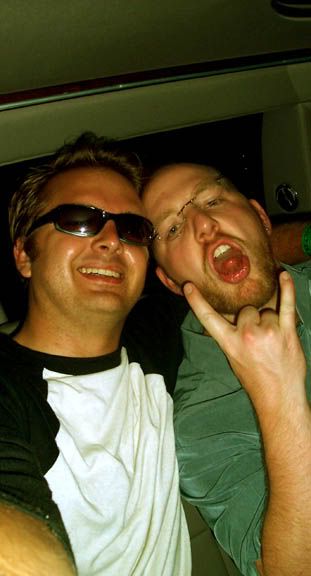 Sweet ride. We went to Mike's Inn for Monday Night Club, then to Rossi's in GH, and I don't know what after that. Oh yeah, on the way to GH we picked up some alcohol at the Sunny Mart. Nothing is more awesome than picking up drinks at Sunny Mart in a limo. All the hobos were jealous.
I'm not sure how much money I spent, but it was way too much. I don't know what I was doing, but I remember some girl yelling at me about something and I think I just laughed at her, which made her yell more. I'm not sure how I got home. I'm not sure why I thought it was a good idea to get that out of control when I had work at 8:45 the next morning. I'll have to talk to someone and make sure I don't have to make any apologies...
If I do, I am sorry... Otherwise, what a great time!!!