Holy Shit. One of the best days of my life... It started out pretty early with a baseball game. It was an all-star performance by Team Jacob. I had a decent game as well. Defensively, I was pretty strong. Batting, I had one strikeout, two singles, and three homeruns. I don't have any pics of the game, but Andrea said she would send them to me.
Next up was volleyball. It was a good time at the beach as the pics show...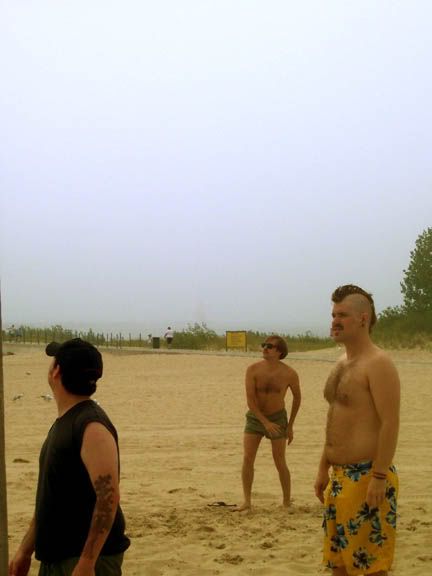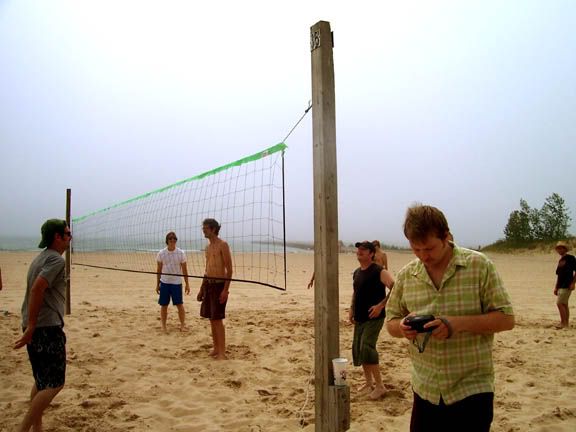 Cookout at Andrea's. Man, I spent $4 and ate like a king. I had a big ass steak, a grilled pepper, and a baked potato. I'm still full ten hours later...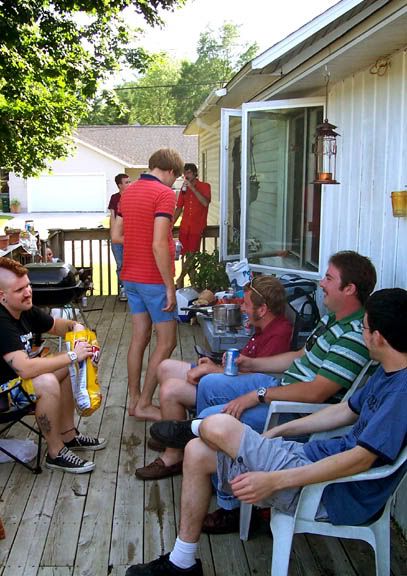 Went to Mike's Inn and heckled folks from the patio. Some lady wanted to give me beads if I showed her my "bum." In hindsight, I probably should have. At the time, I was disturbed by her use of the word "bum."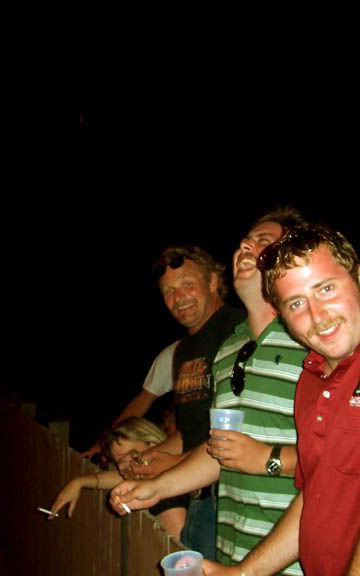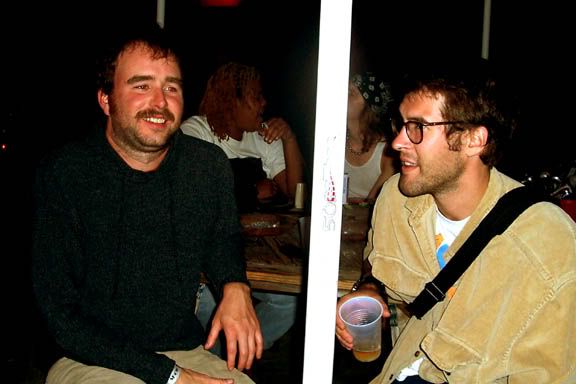 What a great day. This is the best way I could have spent a day before having to start work tomorrow. Pure absolute drugged up hippie joy... That is how I feel about my friends.