Got details about what happened on Monday night at Andrea's birthday bash. Yes, I do have a lot of apologies. Although, I seemed to have made lots of new friends and bought them a lot of alcohol. So, sorry and you're welcome to all...
Here's Hillary getting ready to go to the drive-in. "Get in the trunk and shut up!" Haha! Saw Charlie and the Chocolate Factory. I don't know. It was alright. It's hard to create a good remake of a classic film. The Planet of the Apes kind of sucked too. It was entertaining though. Maybe if I was 8 years old and didn't know about the original film and grew up watching it over and over; I might like it...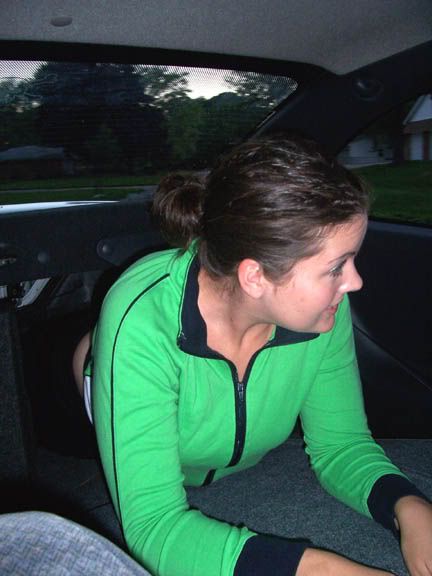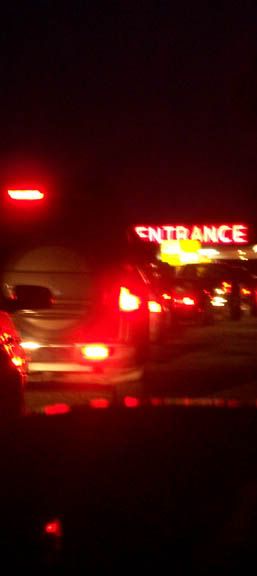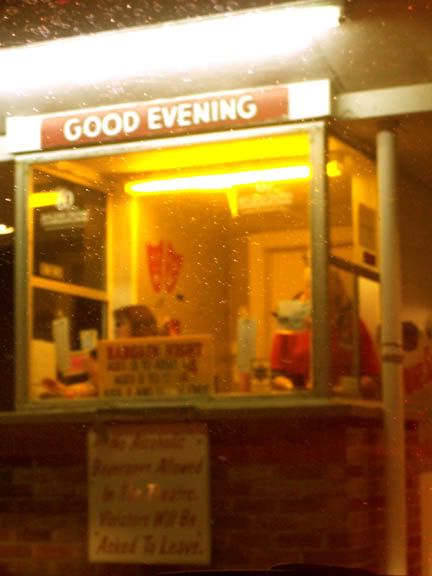 This booth is as yellow as their popcorn butter...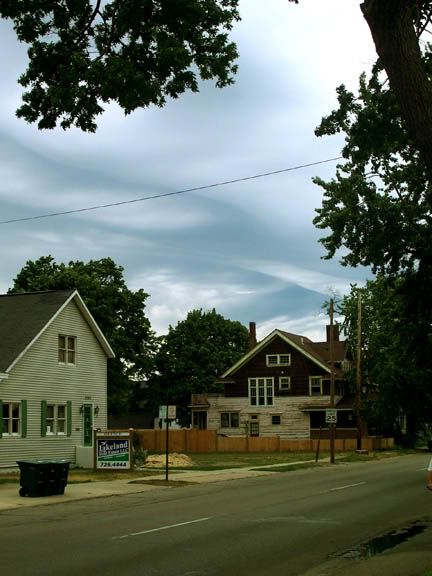 Look at the clouds. I took this right after school and right before I got soaked in the storm. It looks like the clouds from Ghostbusters. Biking in the rain can be fun.
Tonight, I'll be going to a going away party. Hopefully, it will be fun and just slightly sad. We'll see her again. Once a Skee-towner, always a Skee-towner... I don't know what I'll be doing tomorrow other than work. Being a school teacher is tough work. Not necessarily physically, but mentally...