I didn't wake up until around 1 pm today. Surprising since I had hard liquor last night. I did wake up earlier to my family's noisy bullshit, but passed out like a good young man...
I woke up to a steak lunch. I don't know about you, but red meat for breakfast is a little harsh...
I worked on music management for much of the afternoon and then the 'zine. I have too much to do before I have a real job...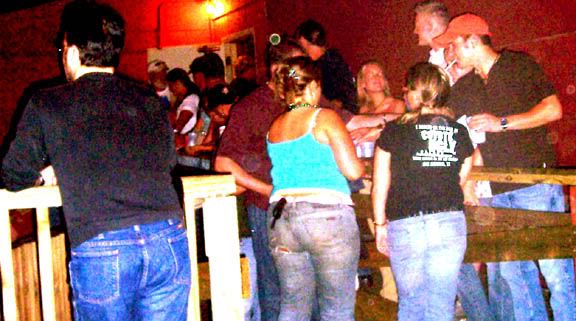 Went to Mike's tonight and this is what it looks like when everyone and their half retarded brother is there. Jebus fugin' Christo!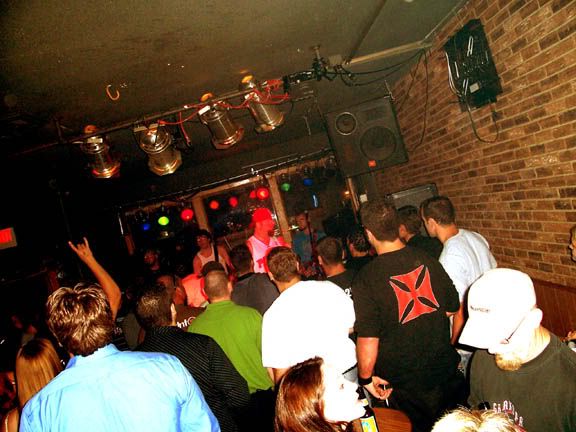 Everyone kind of left Mike's early and the Blue Note was on my way. I was going to go there in the first place, but someone said they'd call at a certain time and then called hours later. It's amazing I showed up anyway on my Schwinn. Met a cool person. It's nice to buy someone drinks once in a while
Oh yeah, Luke use to play baseball with me. I knew I knew him from somewhere. Muskegon is the jewel in my mother fuckin' huge crown. "Heaven is a place on earth."
I don't go to hair salons, but I love their names. This is a great example why. I know there is better. In Chicago, there is a place called "Curl Up and Dye." If I got a picture of that I would post it.
Anyway, tomorrow is the 4th and who really gives a shit? The British or Washington? I don't friggin' care? What I am excited about is the BBQ at 6 pm at Matt & Andrea's. Plus, I shave the beard off tomorrow leaving a moustache. Ladies, please keep your hands off until I say "go."