Thanks again to everyone! Here are some more pics of our wedding. Thanks again to James Schuck and to everyone else who made our wedding day so special!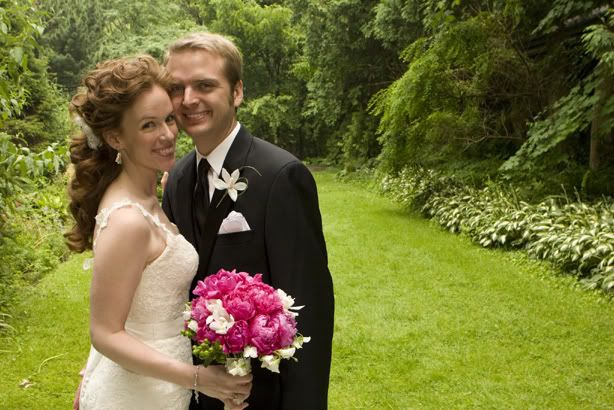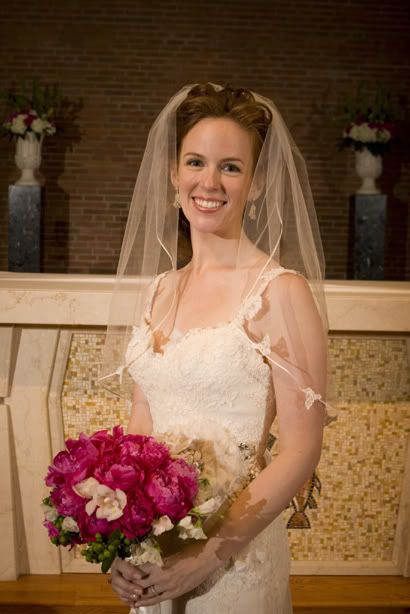 At St. Thomas More Church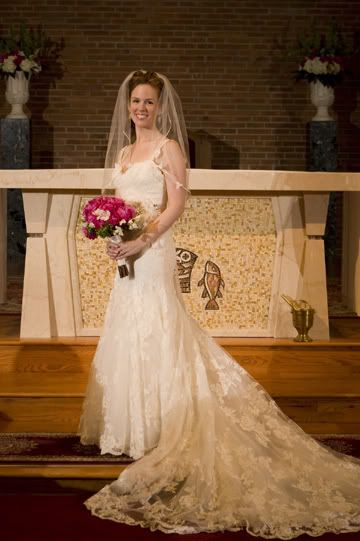 At the Rochester Civic Garden Center's Warner Castle in Highland Park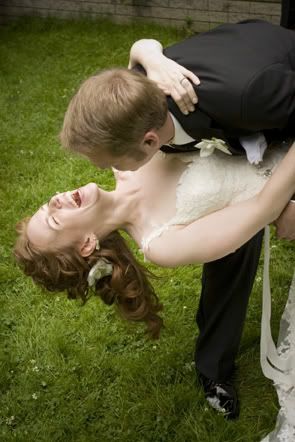 HAHAHAHAHAHA!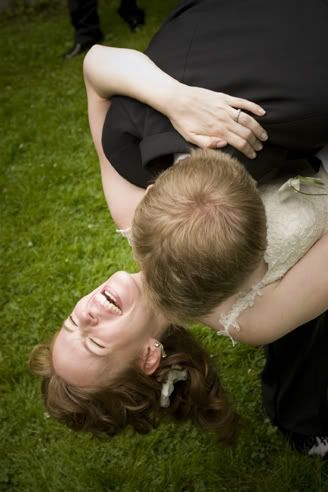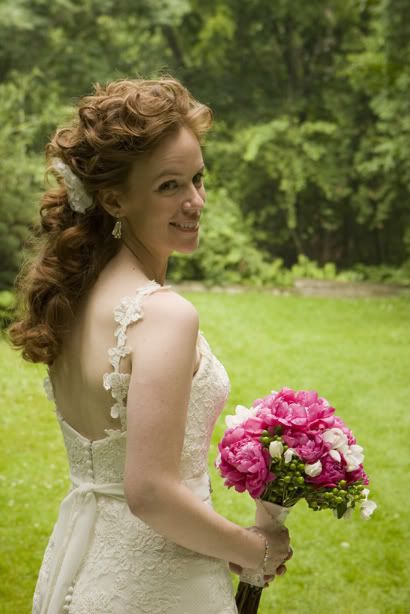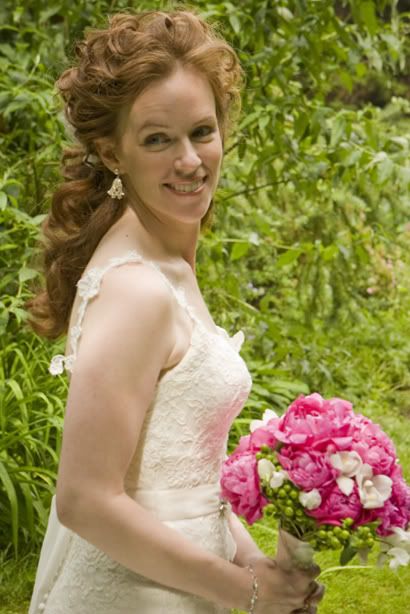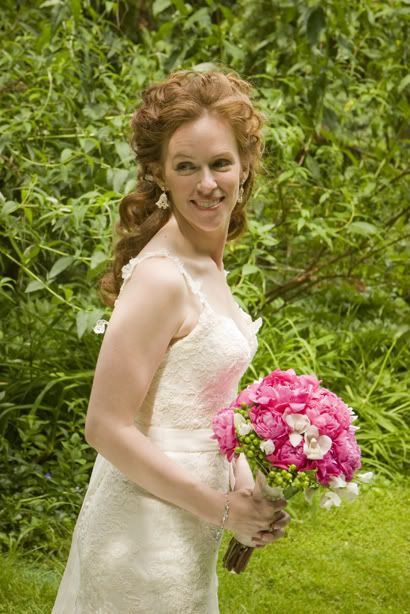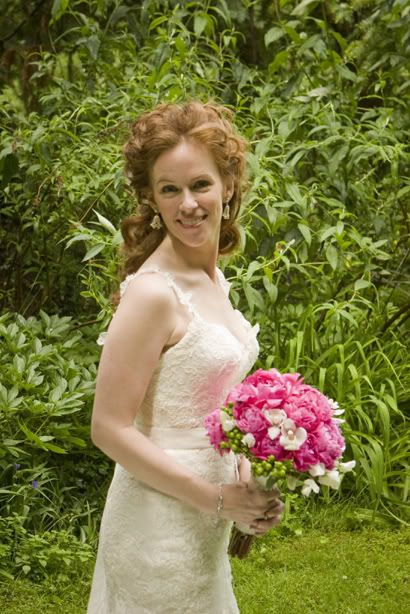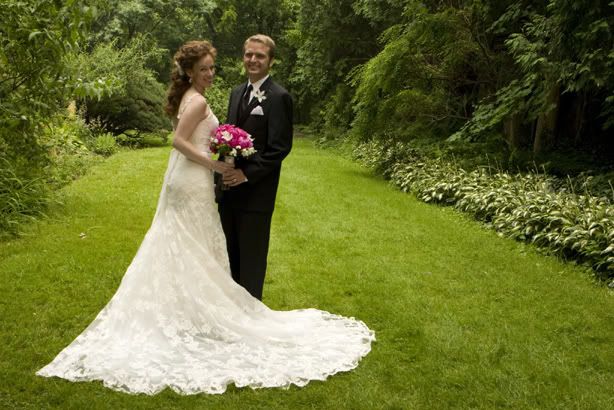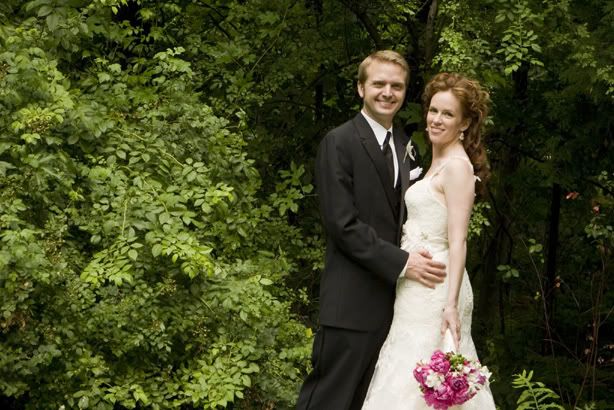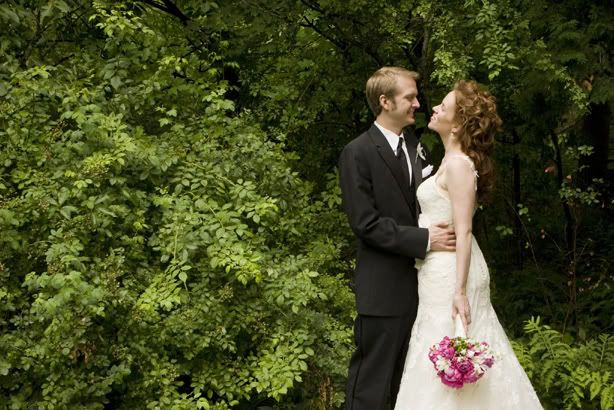 Oh la la!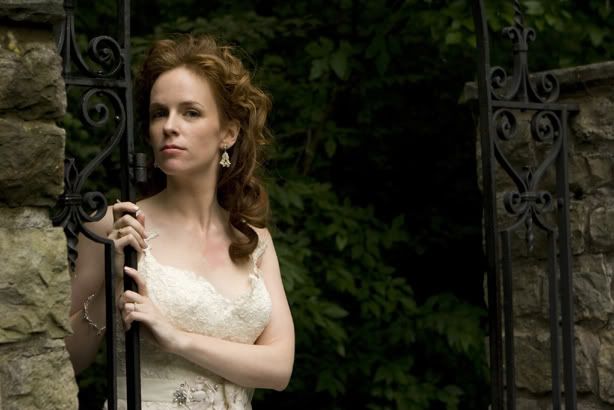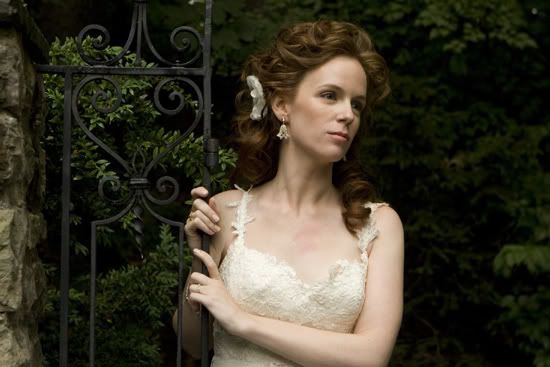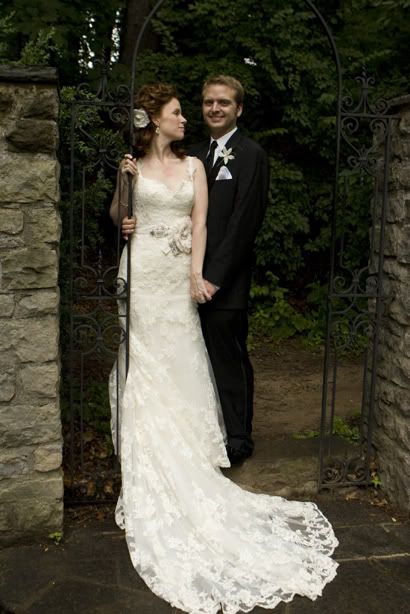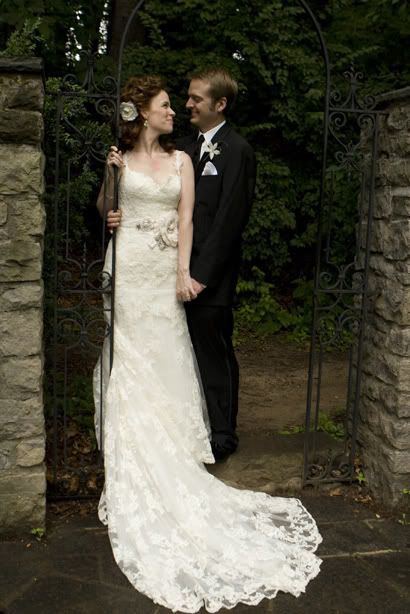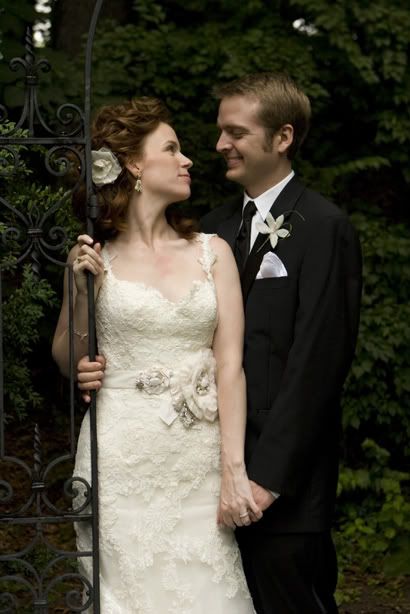 This is where James, the photographer, told me "you grin like a monkey." He's right, but I'm a cheerful fella...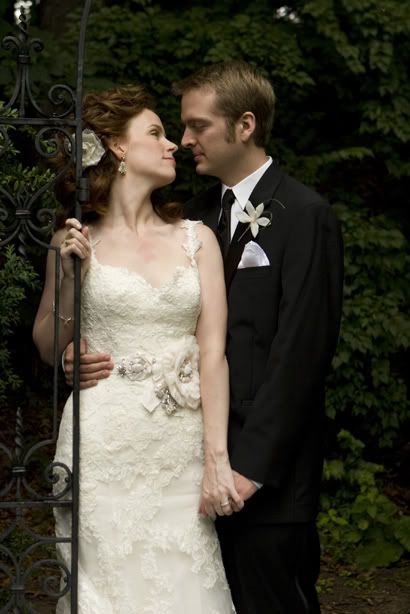 "Fine James, I'll look serious for once..."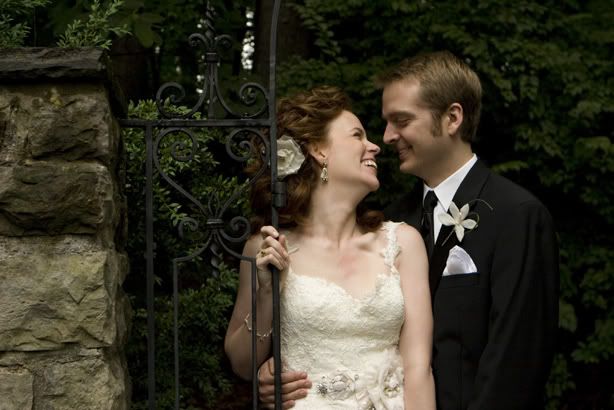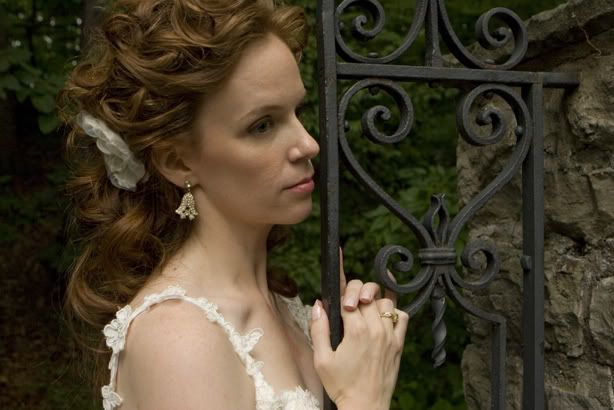 Wedding cake couple shot
The money shot. James has put this picture on everything. It's on his website, business cards, computer desktop, and probably on t-shirts and mugs. They make great gifts!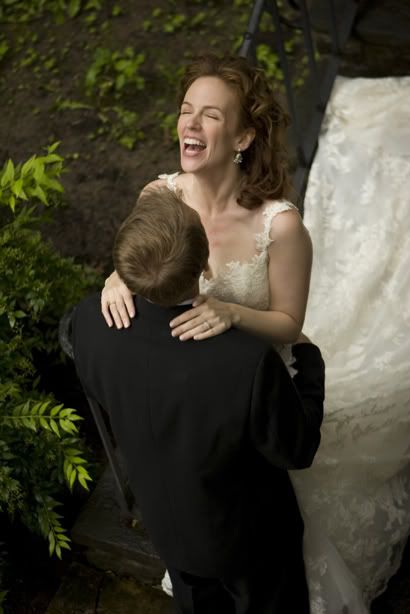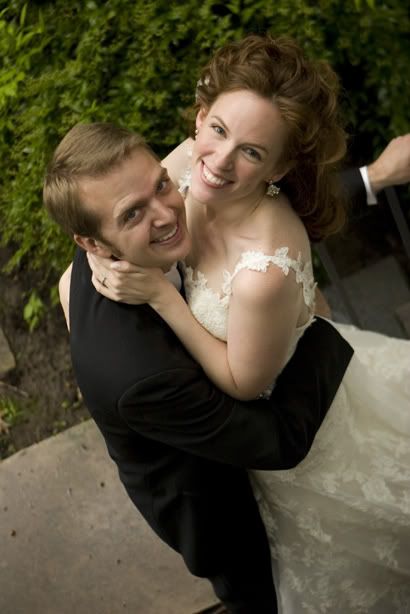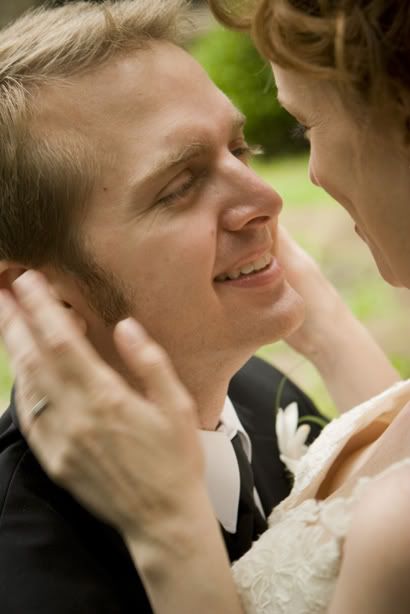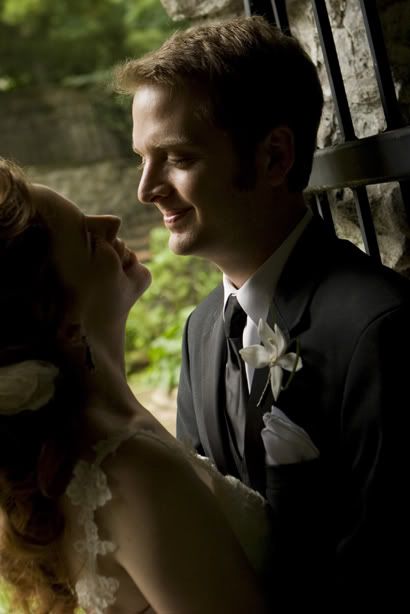 The "King of the World" Titanic shot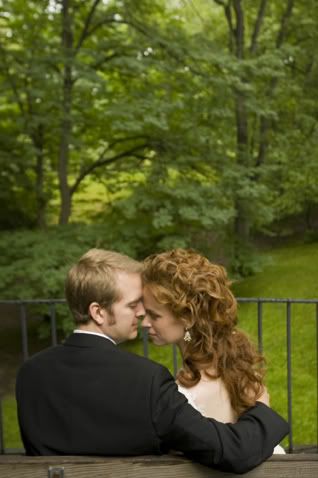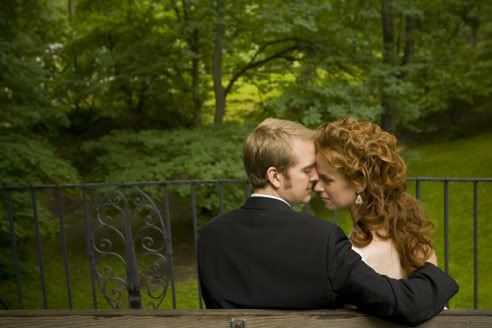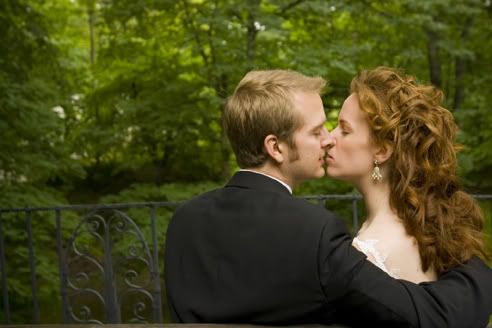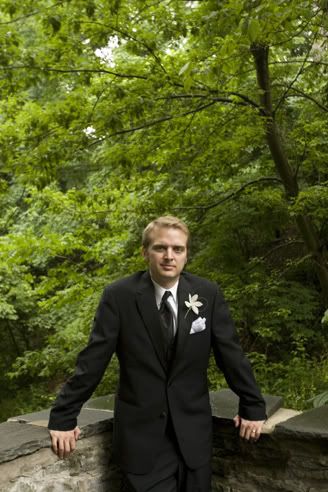 Ok, a nice looking shot, right?
But, look at those broken elbows. For those who don't know, my elbows can bend in ways that no one else's can. I wonder what evolutionary advantage I get from having that...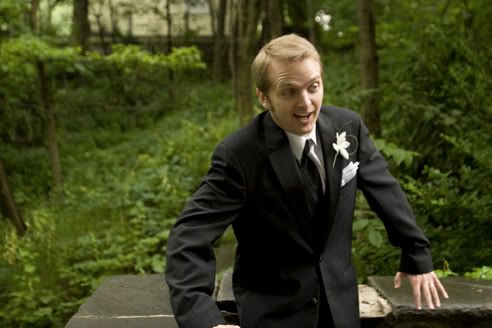 Proof that you can put a dope in a suit, but you can make a suit out of a dope...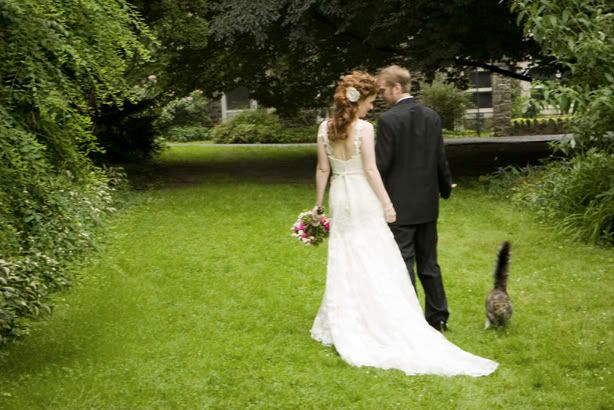 The mysterious cat that joined us for our entire photo shoot. Pretty friendly fella. If you live near Highland Park in Rochester and this is your cat, we have lots of great shots of him...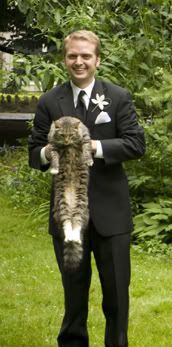 The Cat Whisperer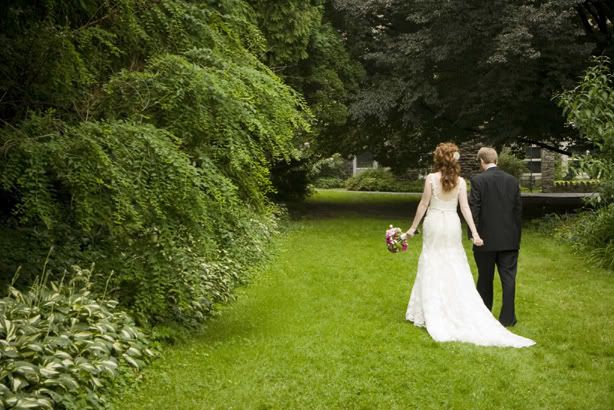 If I would have known we were going to take an FDR campaign shot, I would have picked up a top hat, round framed glasses and a cigarette on a stick.
That's it for this batch. One last batch to go and it's of the party! Thanks again to everyone for everything. Hope you all have a great Christmas.