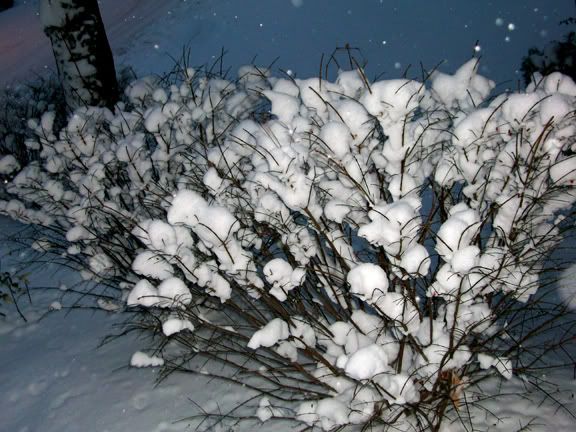 Last I saw, we've received 41.7 inches of snow so far in 2010 in Rochester. That's just 10 inches away from the record snowfall in December with expectations near 60 inches total for the month. As for the "Golden Snowball Trophy" Syracuse is in the lead with 55 inches. "What is this trophy?" you ask. Well, it's a nature driven competition between Syracuse, Rochester, Buffalo, Binghamton, and Albany to see who gets the most snow. Go to http://www.goldensnowball.blogspot.com/ for more information/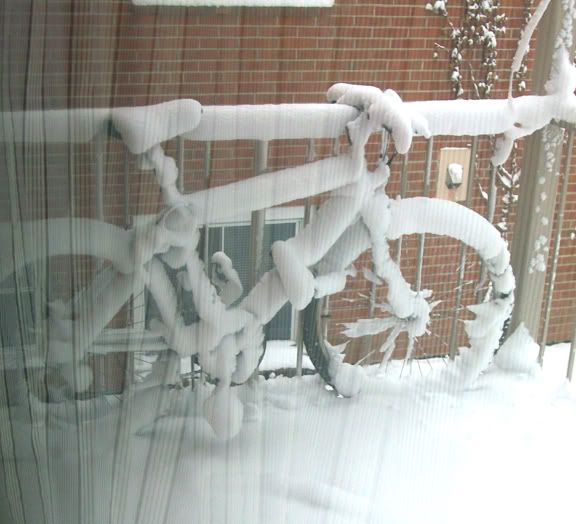 Oh bike. How I won't see you until June.
It's been a long time since I've lived in a snowy climate. Chicago gets snow, but not like Rochester or Muskegon. What makes winter awful there is the bone chilling wind off the plains or Lake Michigan and the complete lack of wintertime activities because they have flat land as far as you can drive. Maybe my wife will get me a sled for christmas...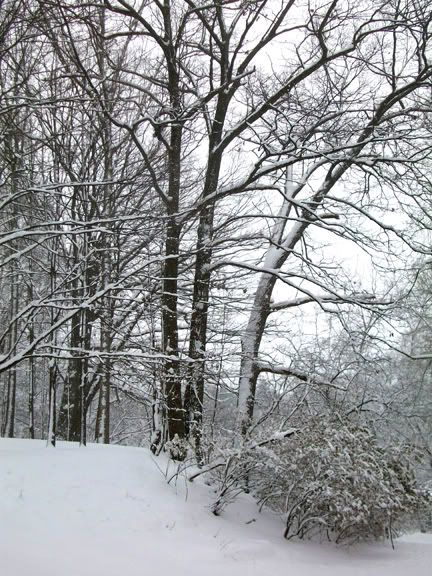 So, I had 4 job interviews in a week. All seemed to go well and were interesting in their own ways. Certainly won't hear anything about them until after the holidays and the 2010 budgets are done. Megan is out shopping tonight for gifts. She'll be done by Modern Family is on. Buffalo this weekend for dinner and It's A Wonderful Life on the big screen.
I'm off to draw some pictures or something...