Started out the day with a lovely trip to Valueland. I had to pick up some clothes for work. I haven't bought clothes for myself in 2 1/2 to 3 years. Really, I haven't bought anything for myself in that time. Anyway, I got three nice shirts that are dressy, but casual. Nothing but polo shirts though. I like the red striped one...
On my way home, I saw this sign. This is Jacob's boss' house. He had his ceramic dutch boy stolen...
He'll only see it in photographs sent to him in the mail where it has been traveling all over the world...
Mr. Gomez and I spend the evening bar hopping. Went to Captain Jacks, Lakeshore, then the Blue Note. Saw some awesome people and had a good time.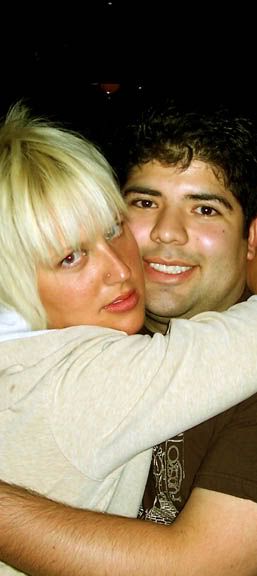 That was followed up by a small pool party at someone's house. Lemon shots and pretty girls. I can live with that...
Tomorrow is the last Piston's game. They are tied 3 - 3 with winner take all. Can the Piston's win two in a row in San Antonio or are the defending champions going home in defeat? Oh the drama. This is where the magic happens. So, I will be at Mike's awaiting glory...