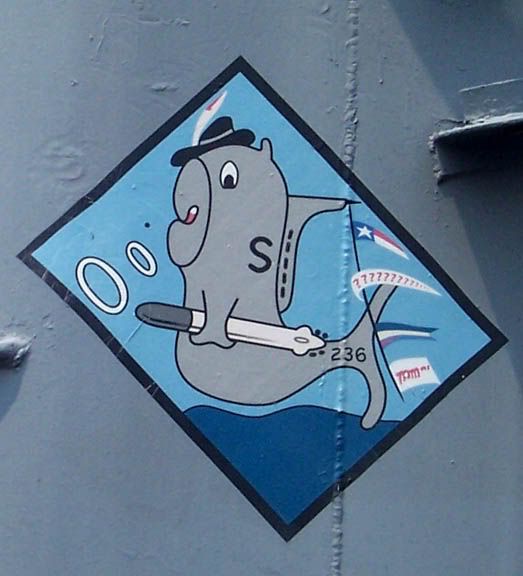 I don't understand this logo for the Silversides. Why is he wearing a German hat during WWII? What are those hoops shooting out of his mouth? Why is there a flag for the Riddler and Iraq? Is that a sex toy in his fin?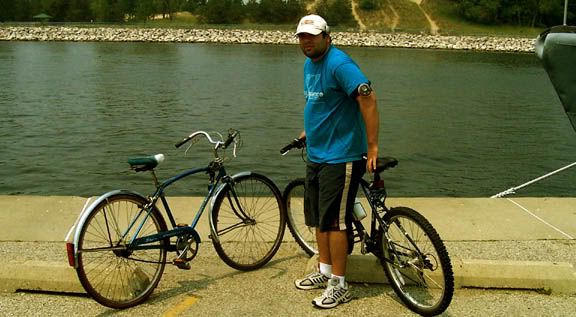 This is the first meeting of the bike gang. Aren't you all jealous? I need to set a date where a group of us can get together and raise hell. In the words of Mr. Gomez, "I didn't know what you were talking about with a bike gang, but I think I understand now and it rocks..." At least that is how I remember the quote... He may correct me in the comments box.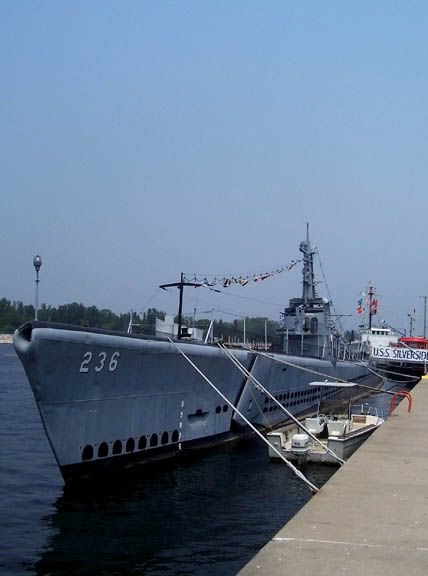 I think our first mission as a hell raising bike gang should be to steal this submarine. It needs a propeller to move. I think if we get a little spray paint and moxy, we can get away with it. Imagine a spray painted red submarine. They would never recognize it and we could easily get away...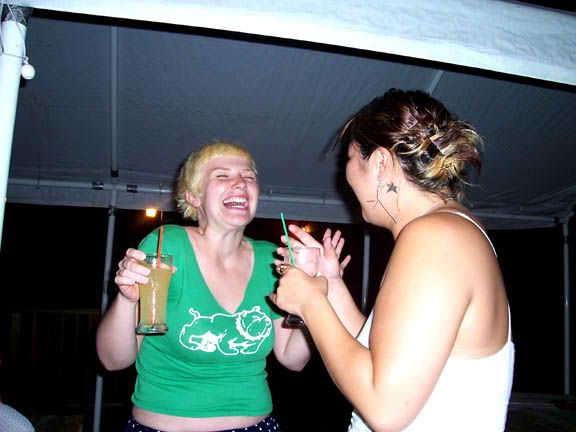 Monday Night Club was as good as always. Nearing the end of the evening we turned Mike's Inn into a dance club. It made a lot of people nervous, but excited?!?!?!
That lead to a 3 am swim at Lake Harbor Park. What happens at Lake Harbor Park stays at Lake Harbor Park...
Ate and drank at the super air conditioned Vous until 6am.
Woke up too damn early this morning because I can't sleep in this heat. I will need to take a nap this afternoon if I'm going to do anything tonight. I guess we are organizing a group of people to go to the drive-in tonight. Other than that, I don't know...