Let's see. What have I been up to?
A couple of days ago I went miniature golfing with Andrea and Lori at the Bat N Club. It was fun. None of us can mini golf though. That lead to Mango's where I had a good Cuban Wrap. A few hours later we were at Andrea's house.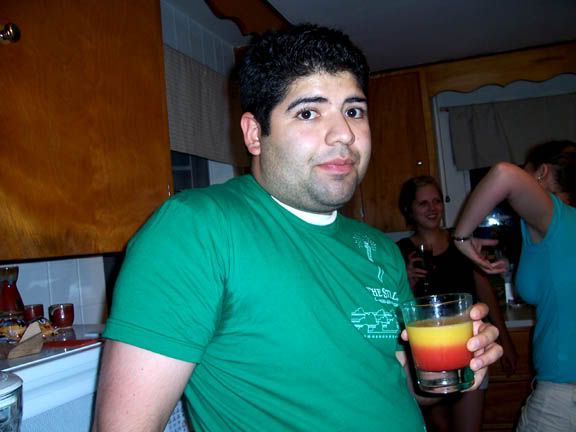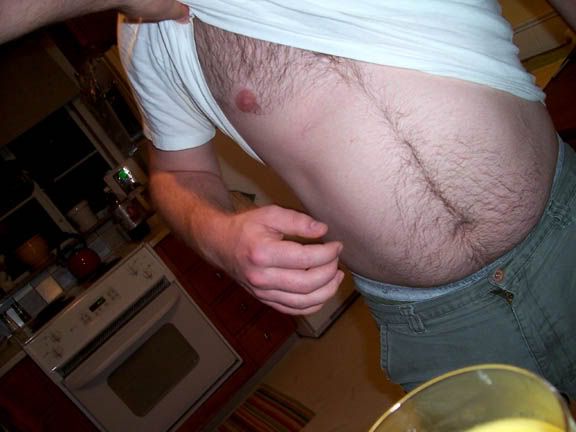 It just proves it isn't a party until a man nipple shows up. This also shows why my blog has become the most feared in Muskegon. It has come to my attention that people are now coming to my site to gather dirt on other people. I don't know who you private investigators are, but I would like to. I have way more incriminating photos at home...
Had to pick up my bike at Mike's Inn since I left it there after the basketball game. Ben picked me up because he was going to Walker Arena for the flea market thing. Man, I love riding my bike.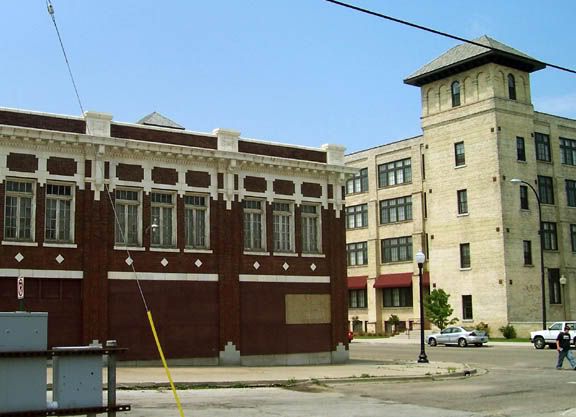 I want to buy the red brick building...
Here's a pic from the deck of Captain Jack's for all of you people who don't know about where I live and should visit me. I got a bit sunburned eatting food and drinking on the deck.
Frances had her going away party last night. We all ended up dancing in the rain...
Today, I'm going to hang out at the beach with Caleb and Cindy, I guess. It should be good since I haven't seen them in forever. I really just want to go to the beach and cool off a bit. Jesus, I can't stand 90+ degree heat. I'm from Michigan and of northern German barbarian blood. My beard is way too hot. And I can't shave until Cinco de Moustache in about two weeks. My biggest problem right now is my family driving me nuts. As if I didn't need another reason to move out, they are playing show tunes right now. Suicide or homicide???