Continued from Panorama Valley: Part I
The Panorama Valley redevelopment creates a traditional Upstate New York neighborhood while preserving and enhancing current green space.
Today, there is abundant open space between the strip mall and Irondequoit Creek that is underutilized. This area is ignored and neglected as no windows view this space and it is lined with dumpsters, used tires, and other refuse. New and refurbished buildings will be designed to face both the street and the new Panorama Park.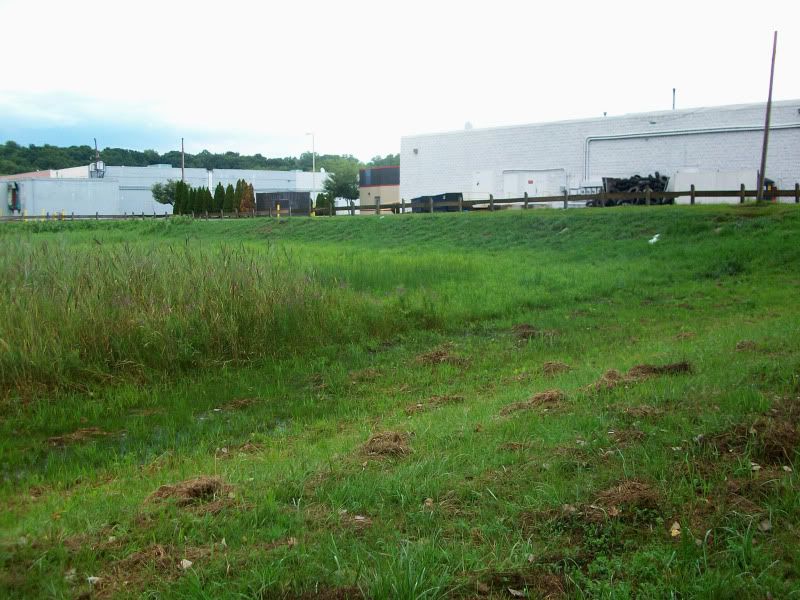 Current view of open space behind strip malls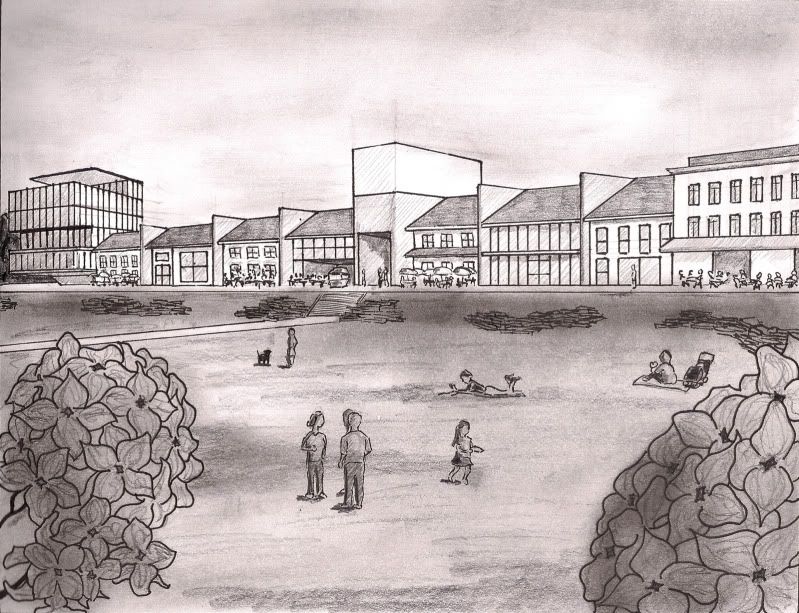 New buildings will be designed to face both the street and the park. Along the park is a promenade to encourage foot traffic and restaurants. The lawn
area provides ample space for personal recreation and community activities with the stage for theater, concerts, etc.
This aeriel view of the Irondequoit Creek area shows its underuse. The side facing the creek of all the buildings are windowless and used for loading docks and dumpsters.
Current view of Irondequoit Creek between Panorama Plaza and Panorama Creek Drive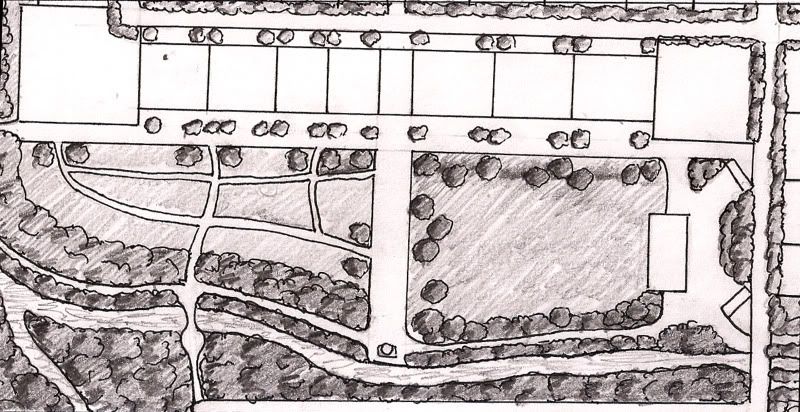 With a few changes, this area could be a great asset. Rebuilding the dilapidated structures to the north to face the park and street would be valuable spaces for restaurants, boutiques, and a hotel. A tree-lined
promenade would link businesses to the creek and parking. Existing trails along the creek should be preserved and connected to a community garden in the western portion and a lawn with a stage in the eastern portion. Inviting gateways along Panorama Trail and an improved connection to the trails that follow the creek toward Linear/Channing Park.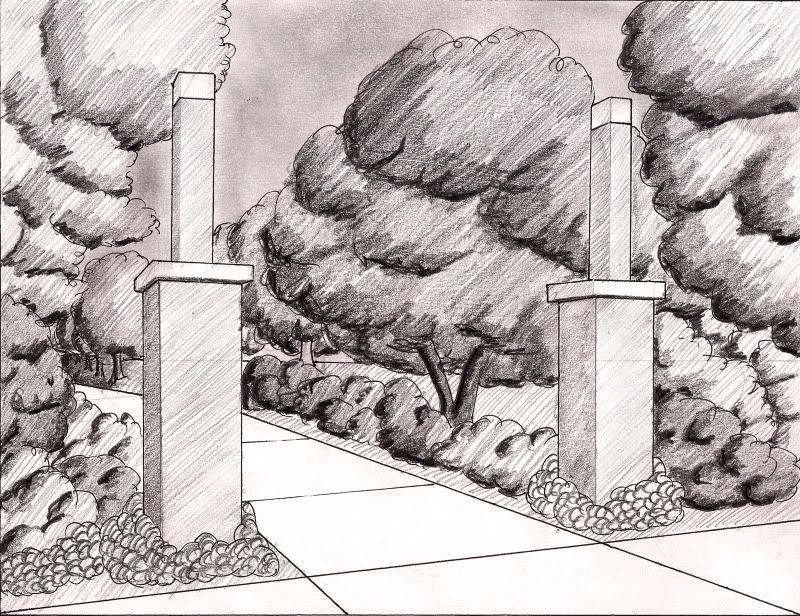 Example of an entrance to Panorama Valley Park from Panorama Trail.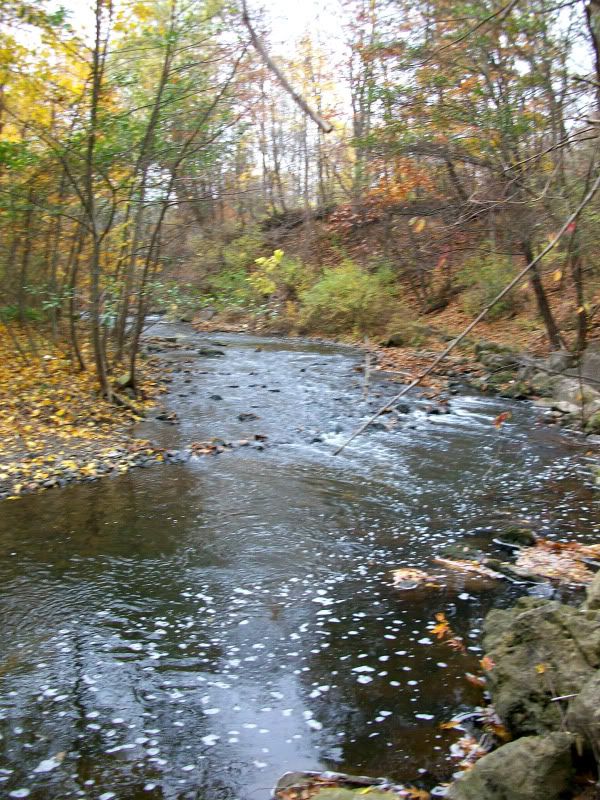 Irondequoit Creek
To see more about the Panorama Valley
redevelopment, please visit:
Panorama Valley: Part I