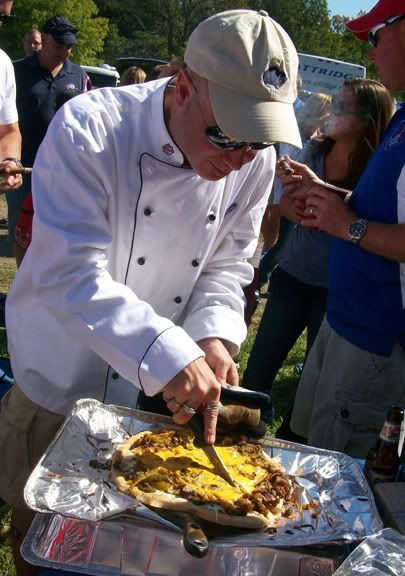 For your meal, the chef has prepared for you a meal that combines a few of your favorites into one meal. A fine hybrid of pizza and philly cheese steak. For dessert, a table has been set up for your angioplasty... Must be tailgating season for the Bills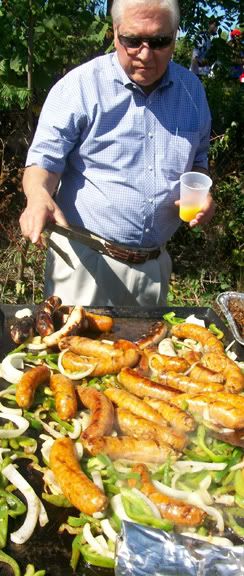 MEAT!
Conklin's Bar & Grill. Seems strange seeing a Bills game in nice weather.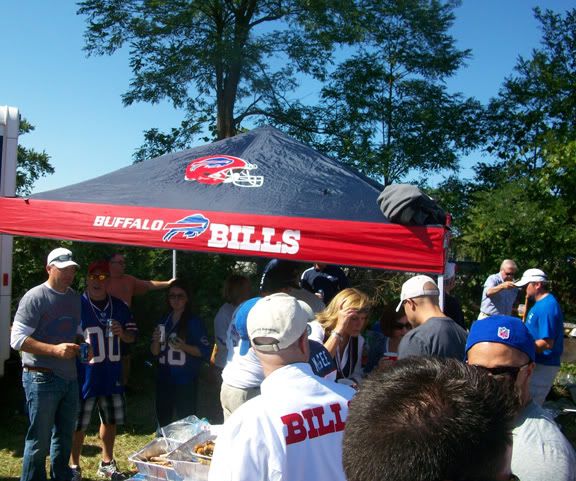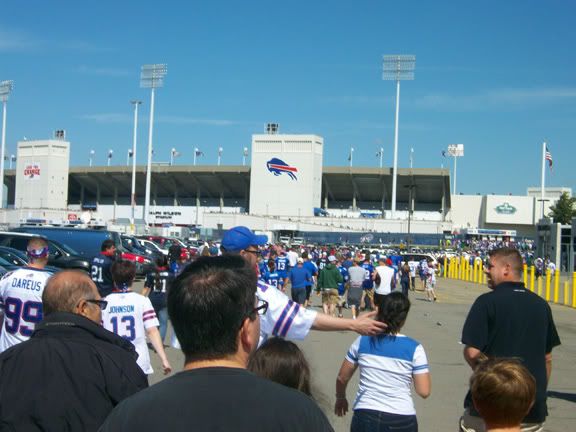 Back of the line for the security strip search. Only half kidding...
"It's been a long time since there's been a blowout win like this; well... at least where the Bills won it." A 48-28 win. I guess that means the Bills are tied for 1st place in the division...
Good time as always!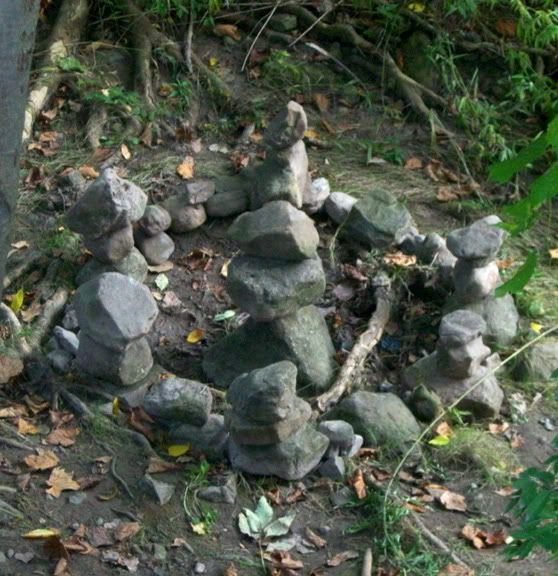 It's nice to see a primitive civilization developing in the park near our apartment.
Please help the animals of Lollypop Farm, the Humane Society of Greater Rochester by supporting me at Barktoberfest 2012 this Saturday. Please visit: