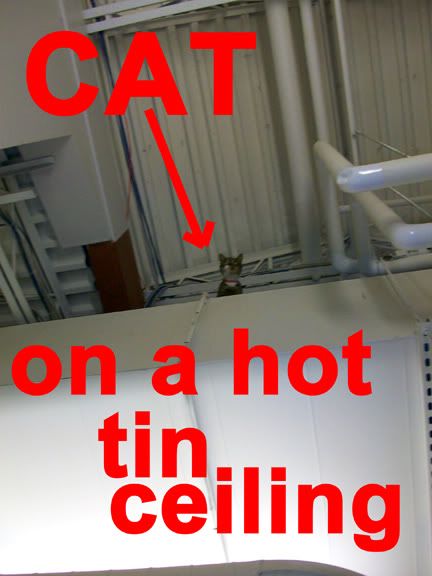 CAT ESCAPES INTO THE CEILING!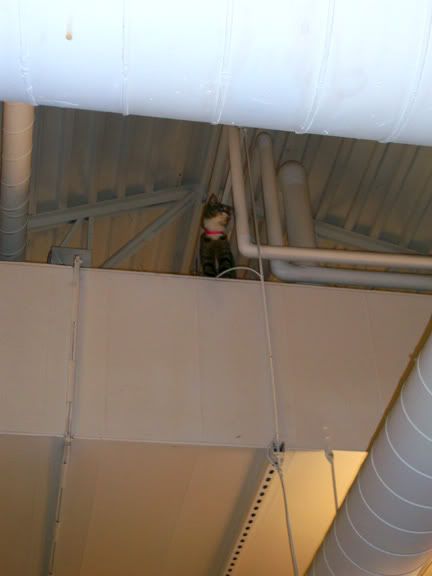 Poor thing. I had to stay late after work to help set a trap to catch her.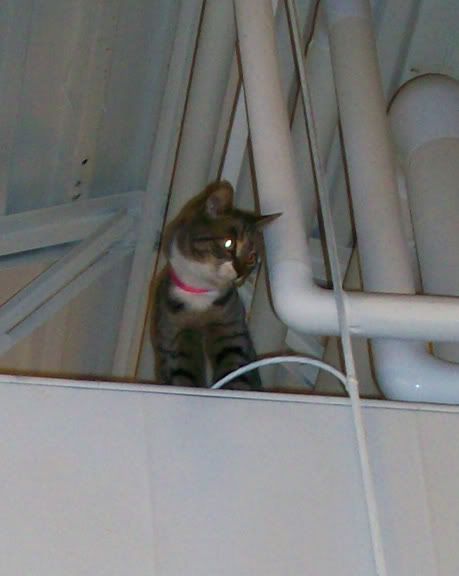 Certainly not afraid of heights
Tailgating at Conklin's Bar and Grill/Illegal Motion before the Buffalo Bill's game.
Panorama of Ralph Wilson Stadium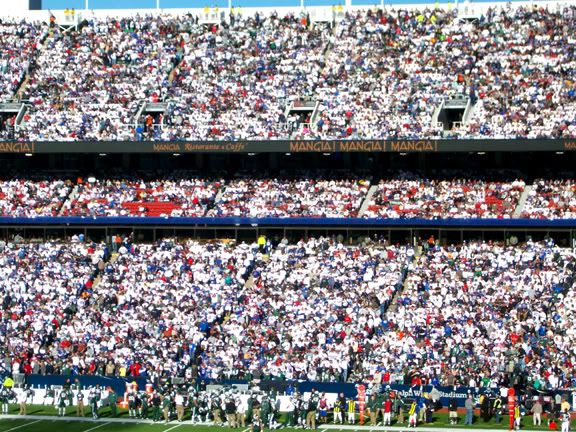 THAT'S A LOT OF WHITE PEOPLE! It was a "whiteout" for the Jets game. The only white shirts I have are a dress shirt and a tshirt with a cartoon Bavarian pickle yodeling. It seems that was the case with many people. Probably would have been more successful if they would have gone with red or blue...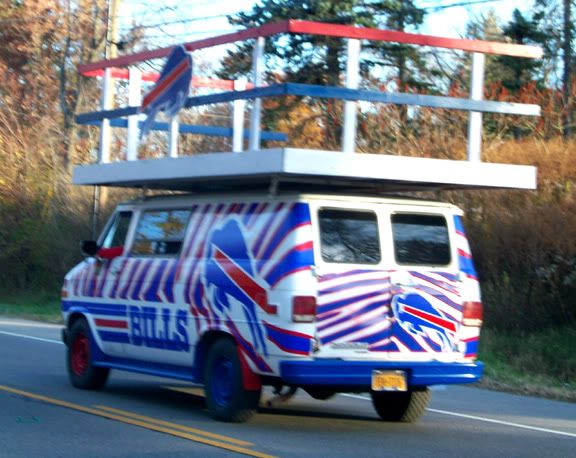 We've been looking for houses with a nice porch. I never thought to look for a car with one...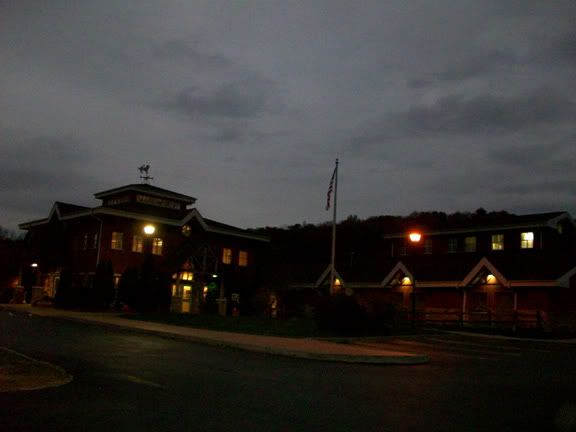 How depressing is it that it is this dark when I leave work now? How about this for a hot button election day issue: Daylight Savings Time 365 days a year?
That's it.