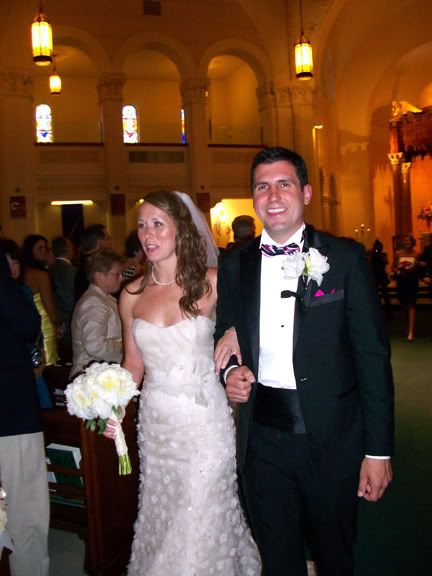 Mr. and Mrs. Pape! Megan went down to Florida to celebrate Mary and Andrew's wedding last weekend and had a great time. Unfortunately, I had to stay home...
Do you remember Ronan? He's was one of the groomsmen at our wedding and now living in Tampa, Florida (apparently working as a villain of some sort).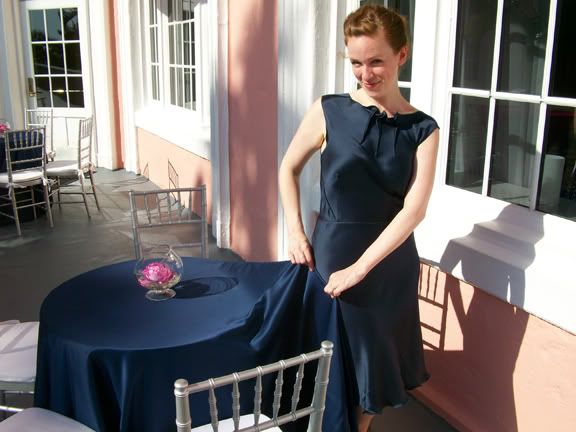 Megan showing off her Sound of Music skills by making a dress out of tablecloth...
Megan was very excited to show me this drive thru convenience store. I have to say Americans have no limits to their love of automobiles and that's why gas is $4 a gallon.
Inside the store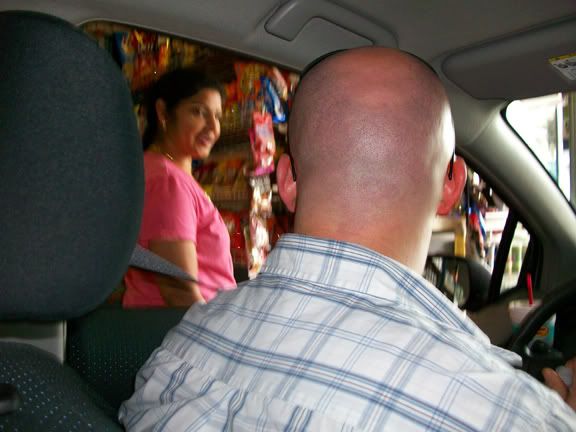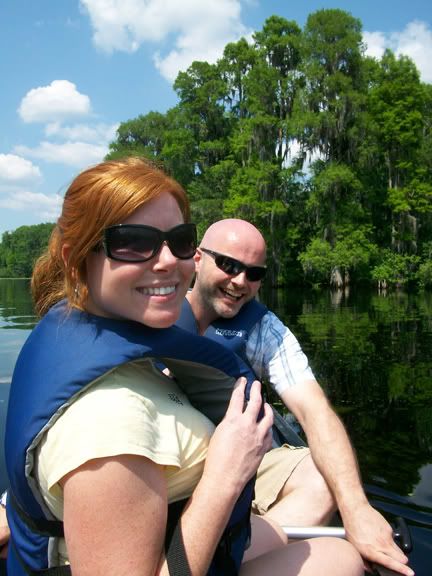 Jackie and Ronan on a canoe with Megan in a swamp full of alligators, snakes, and other creatures. Knowing them, I find it odd this was the activity of their choice. Megan had a great time in Florida and that is all I know...
What did I do on "Wifeless Weekend 2011?" Let's see, draw another piece of "apocalypse art," enjoyed 80 degree weather around the parks, dinner with the in-laws, and making a huge mess of the apartment that had to be cleaned up by 1am Monday morning when the lady got back.
That's it for now. Time to work on some more graphic design stuff for Lollypop Farm...