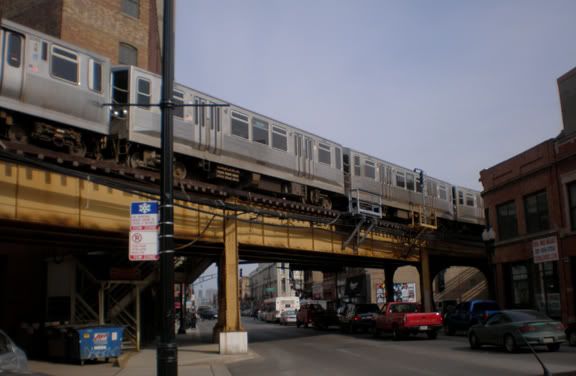 SPRINGTIME IN CHICAGO! I decided to take a walk through Wicker Park the other day to get some groceries and took some pics. Here's the Blue Line heading downtown.
Looking southeast down Milwaukee Ave.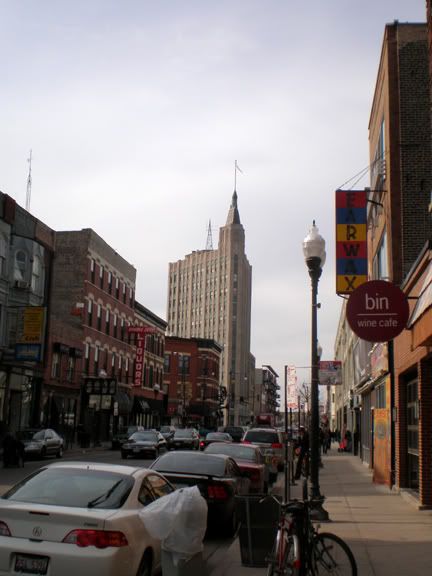 Looking northwest up Milwaukee Ave. toward the Coyote Building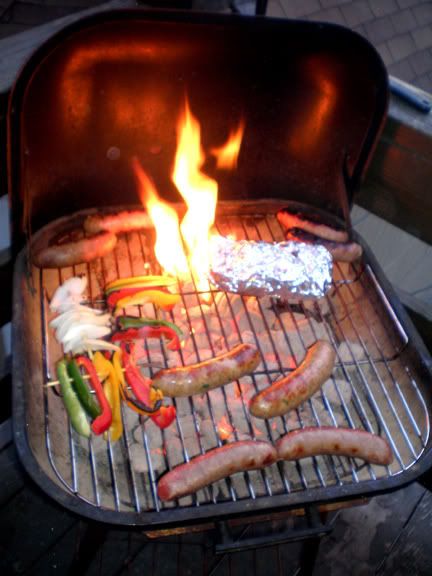 BBQ IS BACK!!! The weather held up long enough to grill last week. A bit cool. If we grill tomorrow, it'd probably be about the same.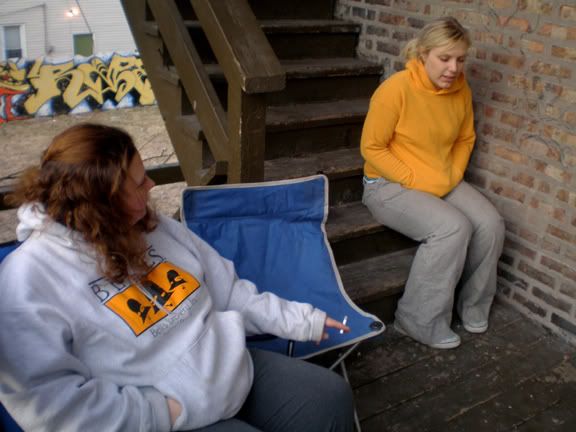 SME and Karli hangin' out!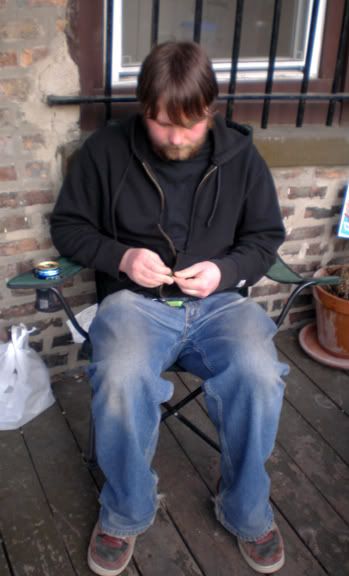 Mike Nummerdor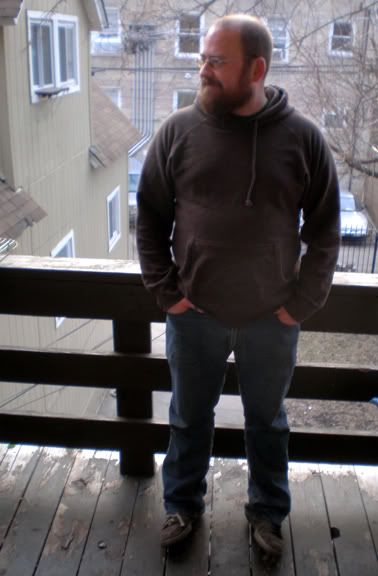 Cliff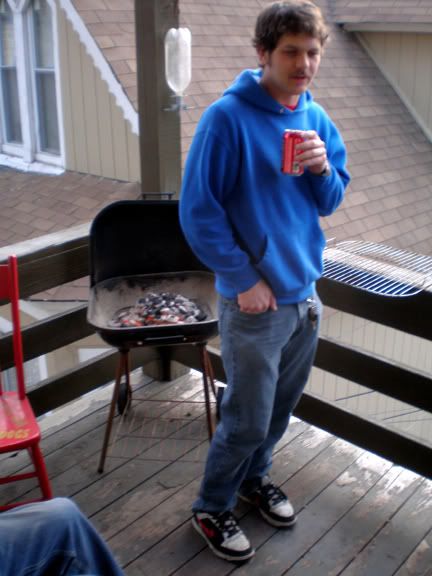 Nick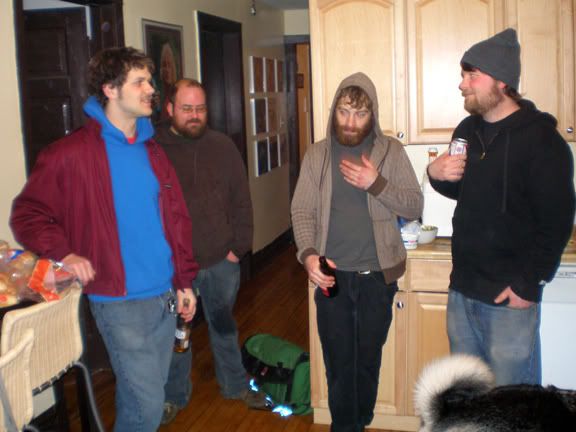 Nick, Cliff, Matt, and Matt all inside enjoying rock and roll while the girls try to watch Top Chef: Chicago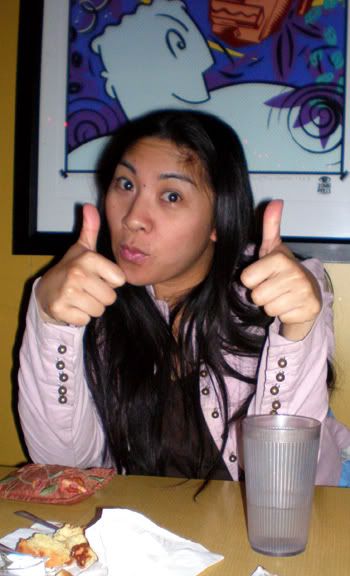 Here's Marisa! She came in from New York City to hang out with Megan and I this weekend.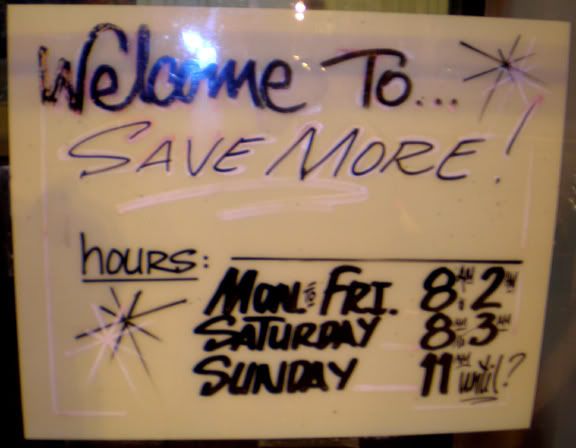 So, we brought Marisa to the SaveMore! This little sign is the only way to tell that this is a bar from the outside. My favorite is "Sunday 11am - ?"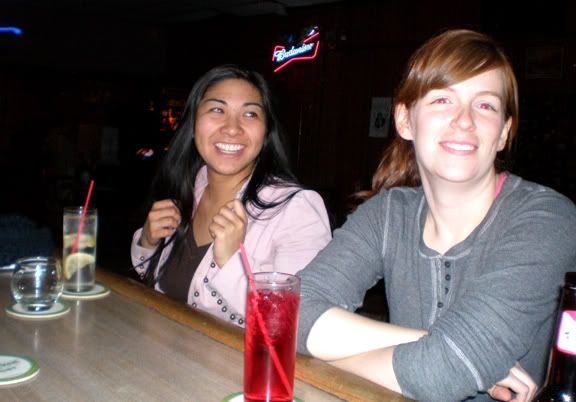 Marisa and Megan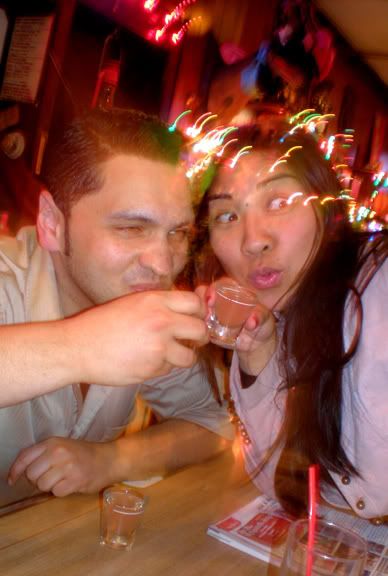 Jason and Marisa sharing a shot of "Fuck You Up" as featured in
Wassup Magazine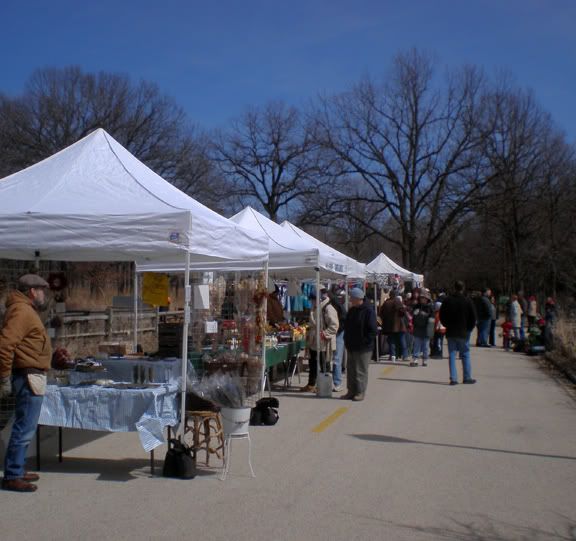 Do you like maple syrup? Well, you should have come to the Maple Syrup Festival!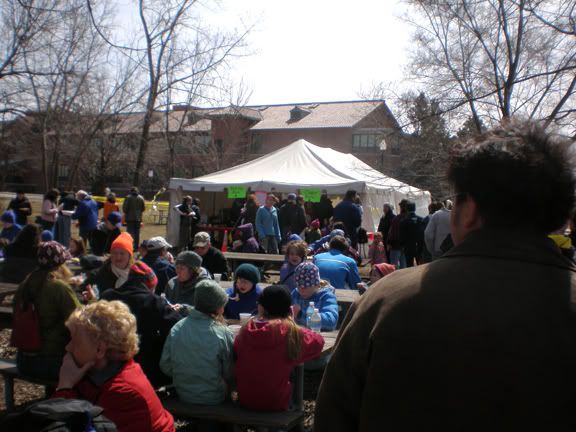 What's a maple syrup festival without pancakes! Here's the pancake stand on a bright Sunday morning.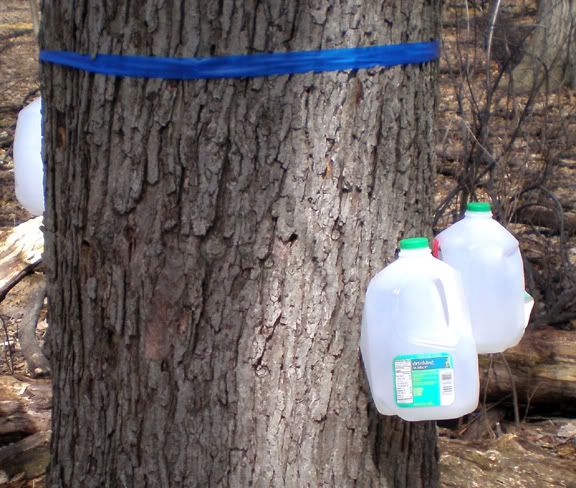 Here's a couple of buckets collecting sap. Plastic milk jugs have replaced those Vermont wooden buckets, I guess...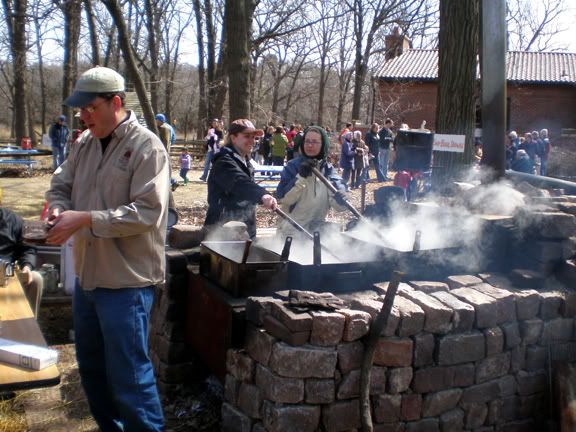 Here's how they make maple syrup. For every 40 gallons of sap, you get 1 gallon of syrup. So, they have to burn off 39 gallons of water. Or at least something like that.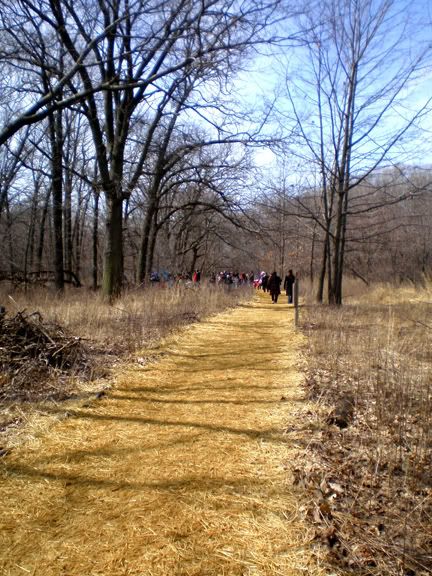 Follow the yellow hay road...

Look at the wild herd of children frolicking in the woods.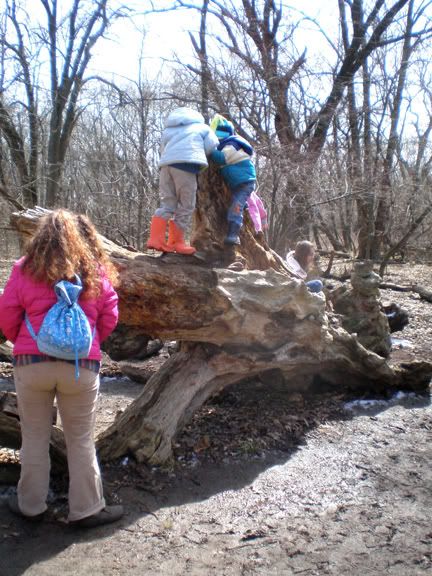 Here be a couple more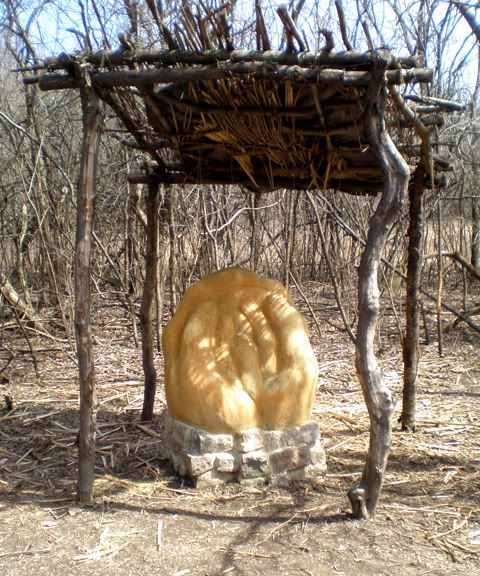 Not quite sure what this is. Some kind of rock under a little shelter out in the middle of the woods. That's... Um... Pretty... Interesting...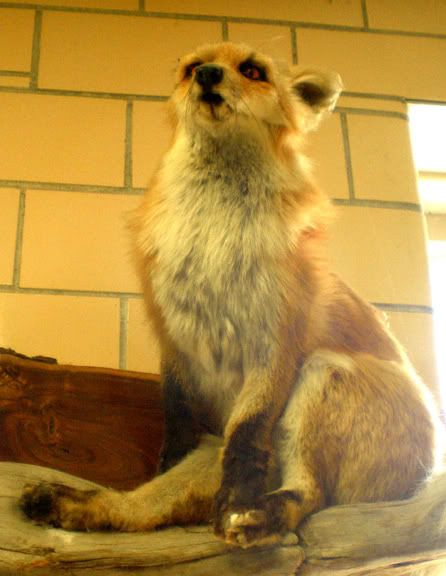 Here's a fox at the visitor center. Look at how amazing evolution is! His fur blends in to the walls and provide him the perfect camoflauge (sp?) for eatting babies.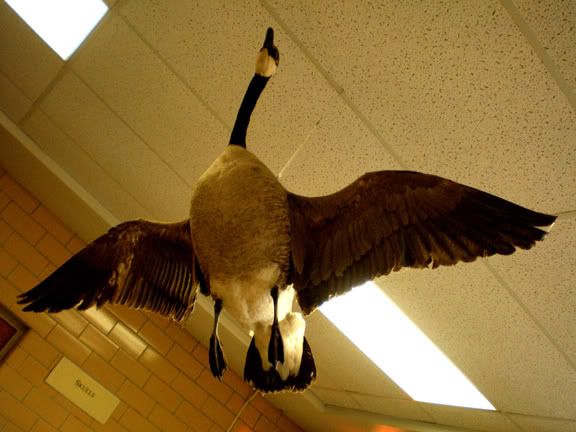 The goose is loose!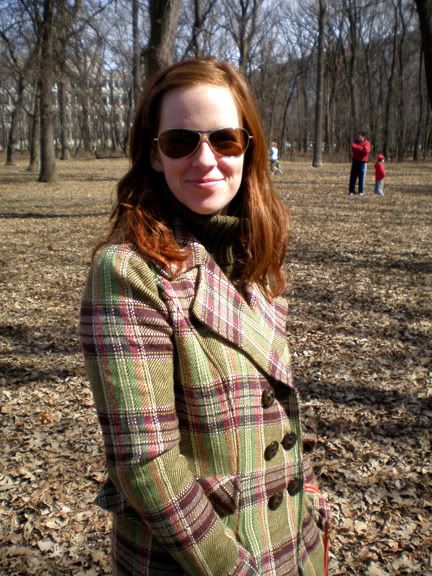 We brought Marisa out to the deer preserve to see those deer we saw a couple weeks back. THERE ARE SO MANY DEER!!!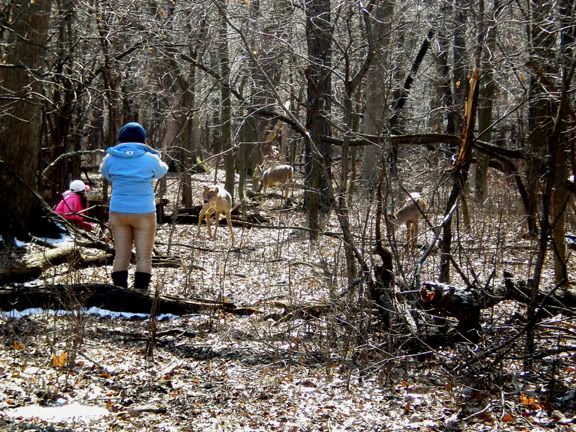 Here's Marisa trying to ride one of the deer.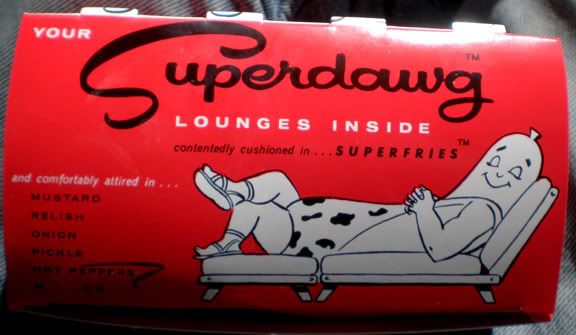 SUPERDAWG! Yet another sign of spring. If you're in Chicago, you should stop at
Superdawg
located at 6363 N. Milwaukee Ave., Chicago, IL 60646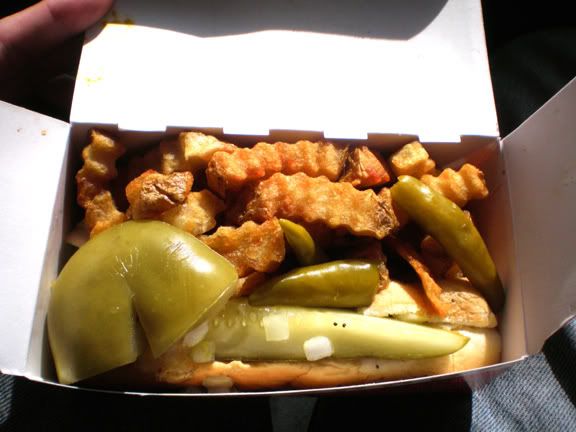 Inside that little box is a good Chicago Dog surrounded in very delicious fries!
Me taking a picture of Marisa taking a picture of her hot dog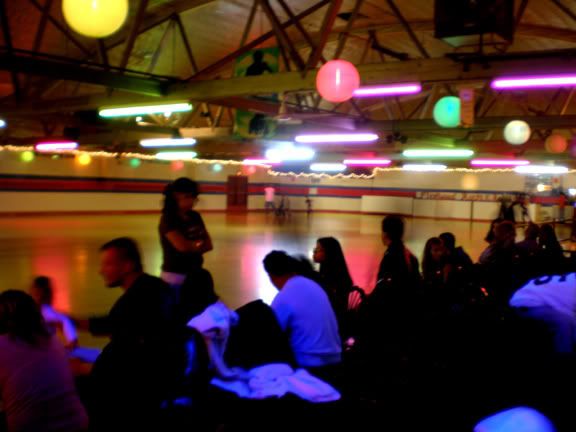 The girls and I went to the Fleetwood Roller Rink at Harlem and Archer in Summit to see a ROLLER DERBY!
The Chicago Outfit Roller Derby
hosted "The Graveyards vs. The Gate Keepers." Good times!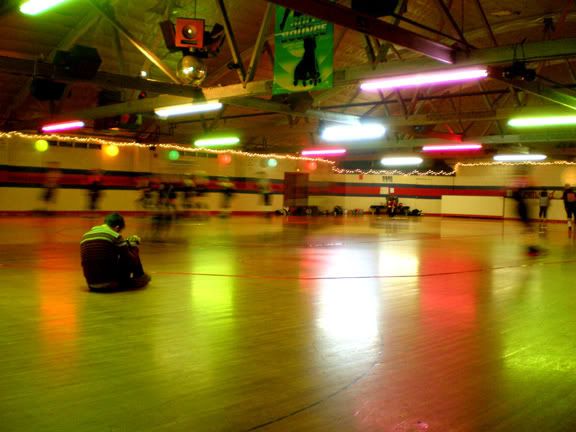 I have to apologize for the low quality of these photos. As this picture illustrates, the lighting isn't ideal. It's colored flouescent lights for the most part. It only looks this nice without a flash. It's dark with a flash. So...
Cool pic of a derby girl, but an unfortunate side effect of losing the flash...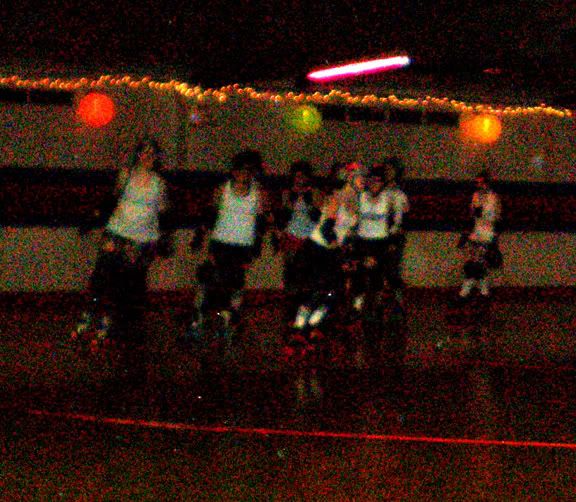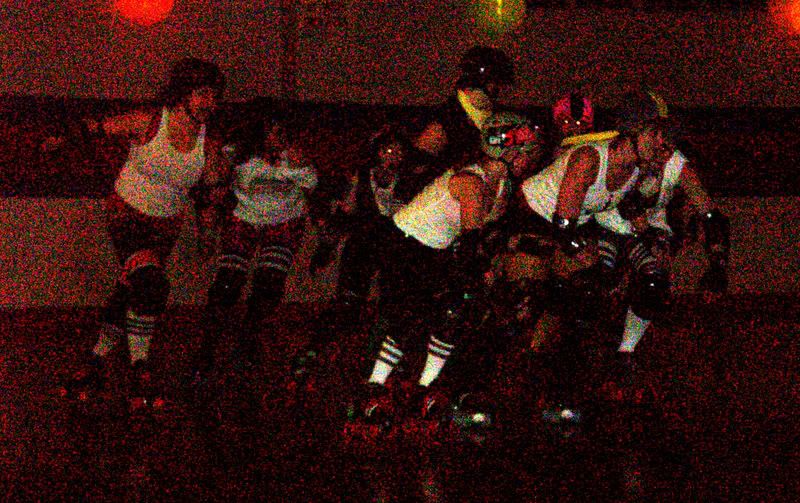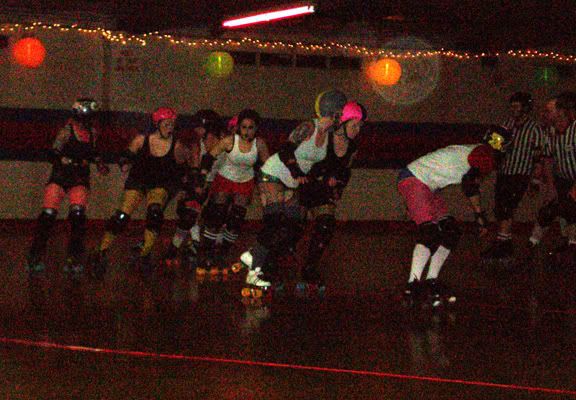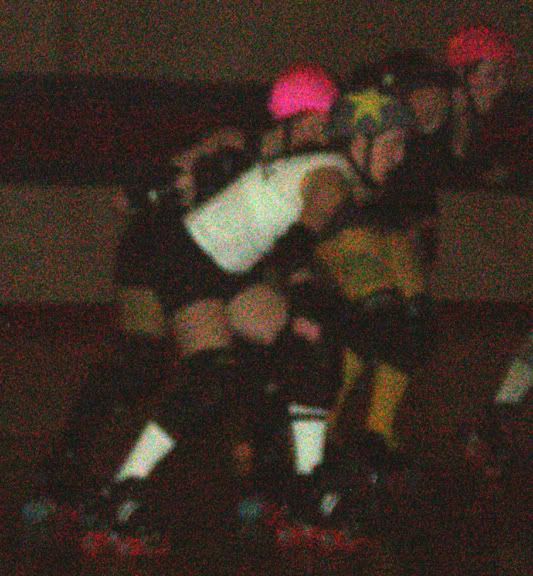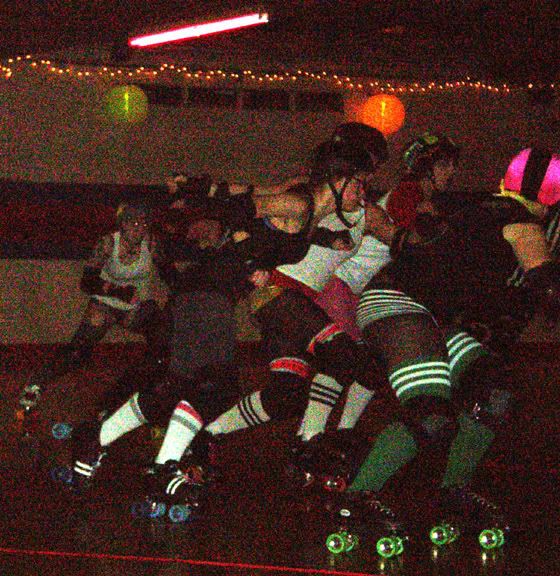 Chicago's Derby Little Secret... You can also check out their myspace page at:
http://www.myspace.com/ChicagoOutfitRollerDerby
xoxo,
Mike