Let's start with some shameless self-promotion. If you haven't checked out my latest 'zine, please do so at:

http://blog.myspace.com/index.cfm?fuseaction=blog.view&friendID=21946350&blogID=284581085

If you haven't added as a friend, please do so at:

www.myspace.com/HFIpublishing

Thanks and now for the show...
Nick had a charity fundraiser for his film about Couch surfing last Tuesday. So, all the Michigan Exiles came out to support him and the good cause...
...and what good cause is complete without strippers oil wrestling. Please check out Nick's upcoming adventure at:
Couch Surfing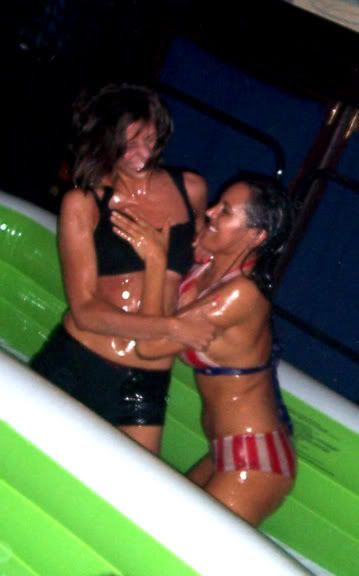 USA! USA! USA! USA! USA! USA! USA! USA! USA! USA! USA! USA! USA! USA! USA! USA! USA! USA! USA! USA! USA! USA! USA! USA! USA! USA! USA! USA! USA! USA!
And USA! beats skinny girl.
This pool has something like 40 bottles of baby oil and one bottle of vegetable oil, which ended up all over the place. It splashed as the girls wrestled and all over the floor as they walked around between matches. I felt bad for the busboy who had to mop the whole night at Sluggers (just south of Addison on Clark).
You can see how much oil is in here if you look at their feet...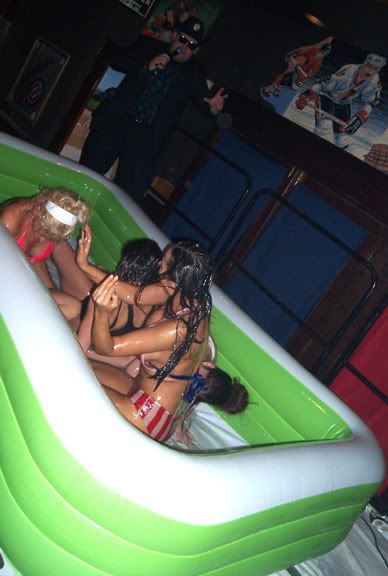 The last time I had a picture of an inflatable pool like this I have a picture of Nick in short shorts. Curious...
When will this become an official 501 (c) 3 nonprofit that I can make tax deductible donations to?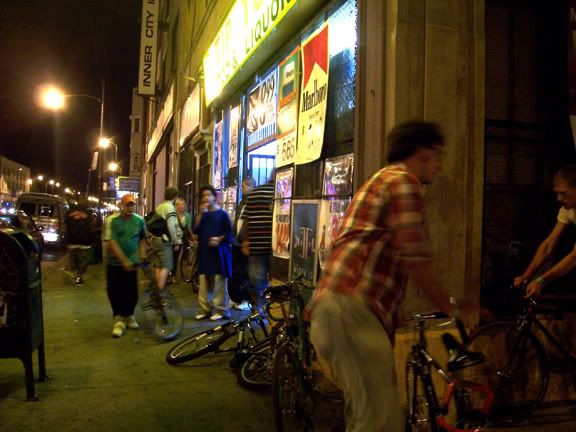 Saturday night, riding bikes to the Tip Top on our way to a party.
Karli, Chris, and Nick after our very brief stop at the party. Very brief...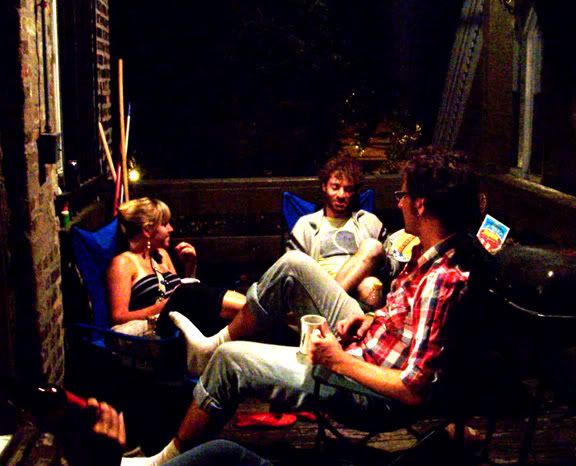 Chris, Matt, and Nick closing out the night on the Murder House porch.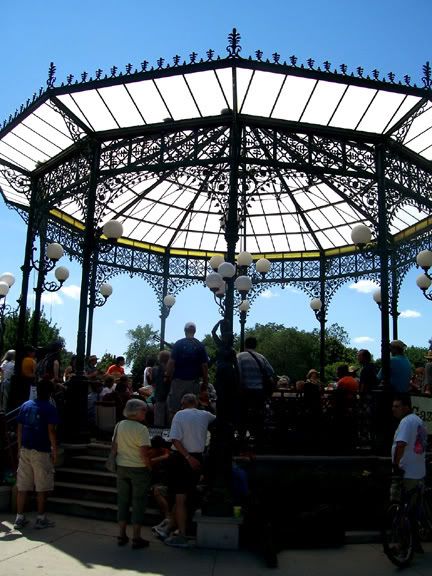 Folk & Roots Festival in Lincoln Square.
I got a Cajun Hot Dog for $3 here. It was delicious.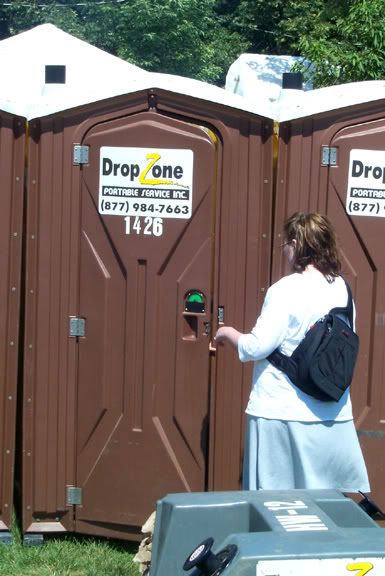 Forget the "Danger Zone" baby, we're going to the Drop Zone! But seriously, what a lovely name for a port-o-john...
The "Rock and Roll" festival just north of Wrigleyville. Mostly cover bands, but well done and great sound. And an inflatable gorilla.
The "L" passing over one of the stages.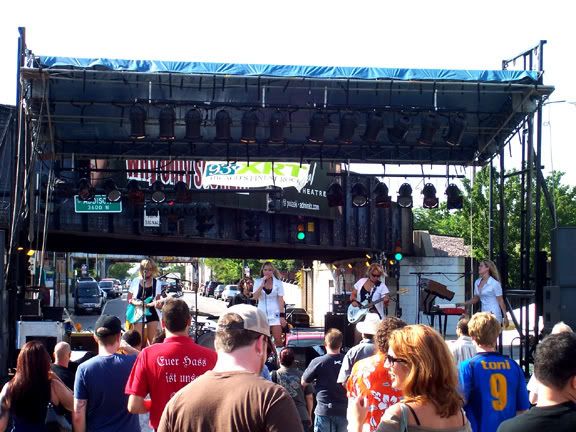 The "sexy nurse" band.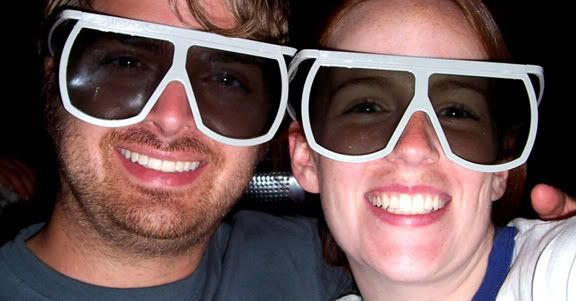 Megan and I at the Harry Potter movie at Navy Pier. It was in IMAX 3-D. I'm not a huge Harry Potter fan, but it was a decent movie. Then again, anything in IMAX 3-D is a good movie. I'd watch Xanadu in IMAX 3-D and love it...
Again, my 'zine,

A New Tomorrow,

can be viewed at:



http://blog.myspace.com/index.cfm?fuseaction=blog.view&friendID=21946350&blogID=284581085

Add my 'zine as a friend at:

www.myspace.com/HFIpublishing