The festivities continue. In fact, I might have to help others in finding festivies. A lot of people have been sending me e-mails acknowledging their lameness and wanting help. So, I think I am going to start a "What To Do In Muskegon" website. It will have parties, bars, concerts, shows, and other events. So, start sending all public welcome events to me and I will see what I can do...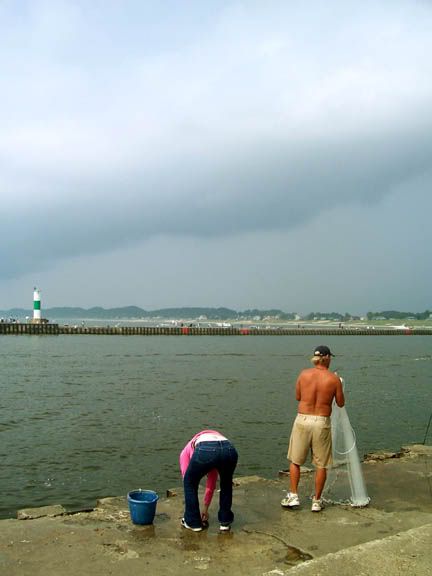 This is GH pier right before it rained.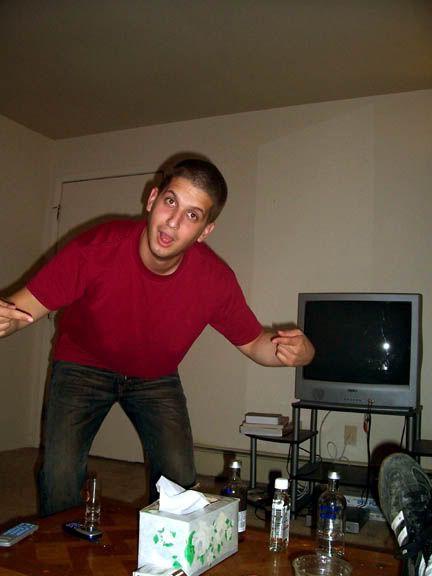 Hasan and I planned a huge party last night. Look at all the people. People refused the invitation by phone, so we ended up going out because people cannot refuse by force. The Beast From the Middle East knows that all too well...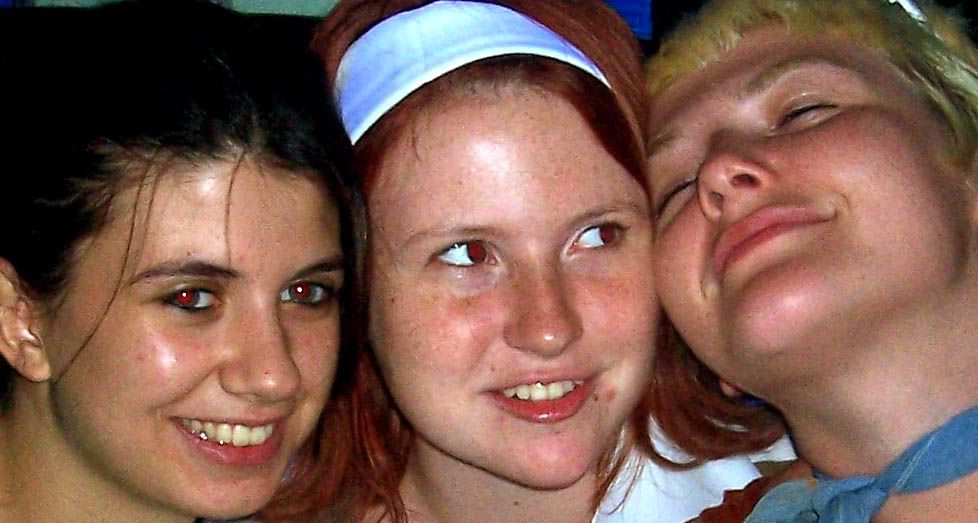 Ahhh... Friends Forever...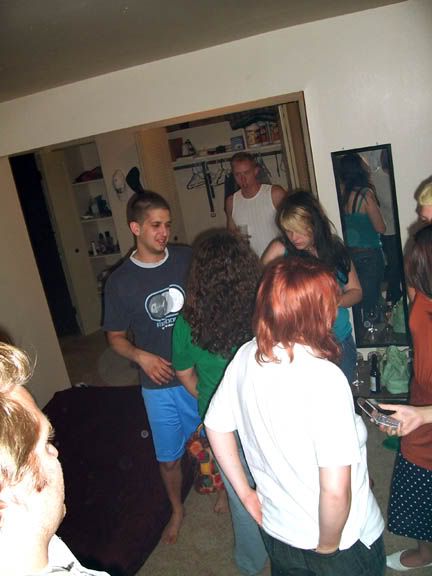 Here are our recruits for Hasan's party just as everyone was to head home. Notice the guilty looks and body postures on everyone. By the time 5:30 am rolled around, I think everyone had something to regret...
Not sure what I am doing today. Andrea's birthday is at midnight and she becomes legal. I don't want to be out too late since I have to work tomorrow morning and have to catch up on some sleep. Especially since Monday is going to be my Day of Wreckoning...