There's been a lot going on lately. Sorry if my postings and all have been inconsistent. I've been traveling, working, and having a good time. Please check out my 'zine at
www.myspace.com/HFIpublishing
, and we're having a Humboldt Park 'Zine Picnic on July 29th @ 1pm. So, please join us!!!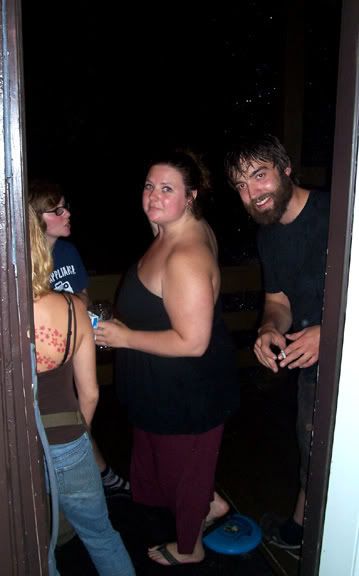 Angie, SME, and Evan at the rainy BBQ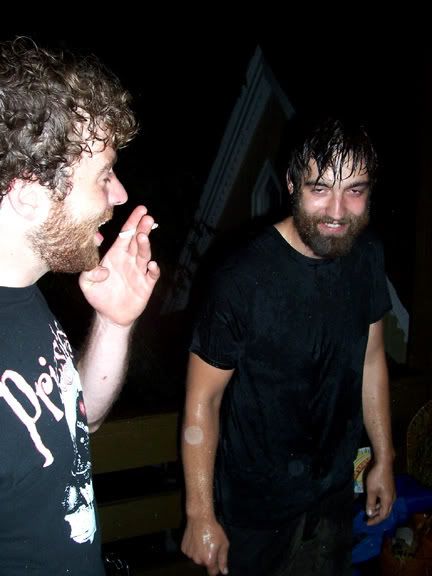 Matt and some serial killer.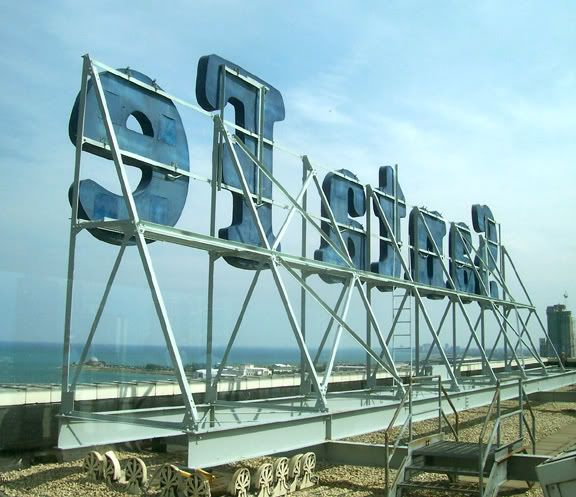 Jason had his work baby show at the penthouse of our building at work. So, here's the Santa Fe sign on top of our building. It's the 18th floor, I believe...

All my co-workers on the edge. Literally; not figuratively (I hope)!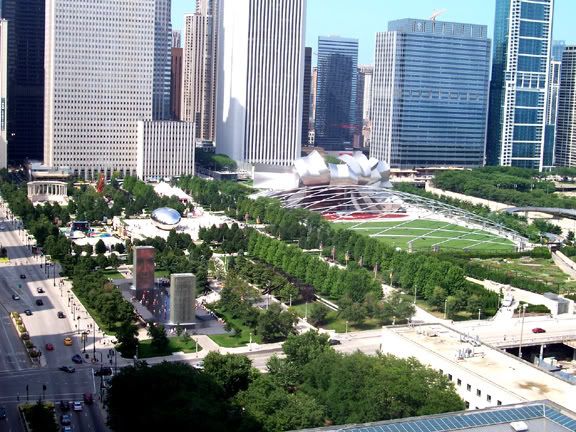 Millennium Park from the top of Santa Fe.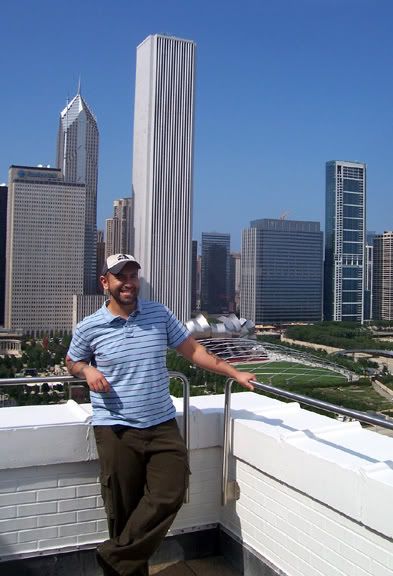 Roberto, the man who give me all his clothes, overlooking Millennium Park. He's having an art show soon. Roberto, please add your show info in my comments so everyone sees your great stuff!



The ladies of the tour department. Jen, Liz, and Charniece looking over Grant Park and Lake Michigan.



A view from the Santa Fe Penthouse.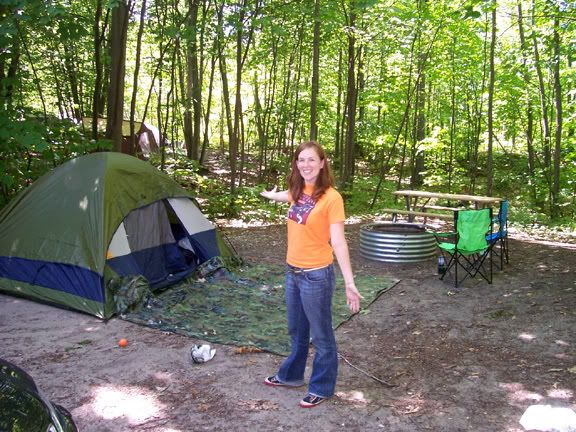 Here's where the real excitement begins! I WENT CAMPING!!! Here's Megan posing at our site at Fisherman's Island (Bell's Bay) State Park just south of Charlevoix, Michigan! It's so rustic!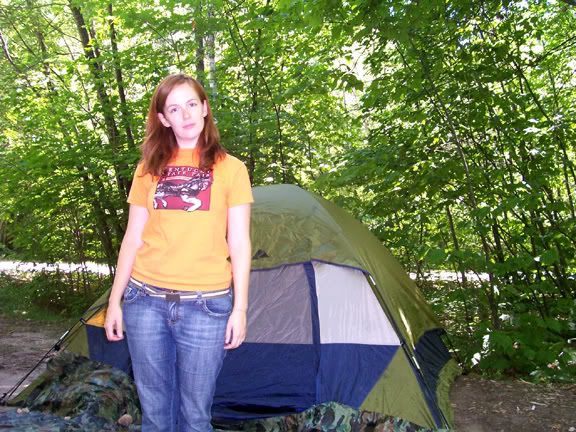 She's wondering where the bathroom is. It's the very stinky outhouse down the road. I emphasize stinky...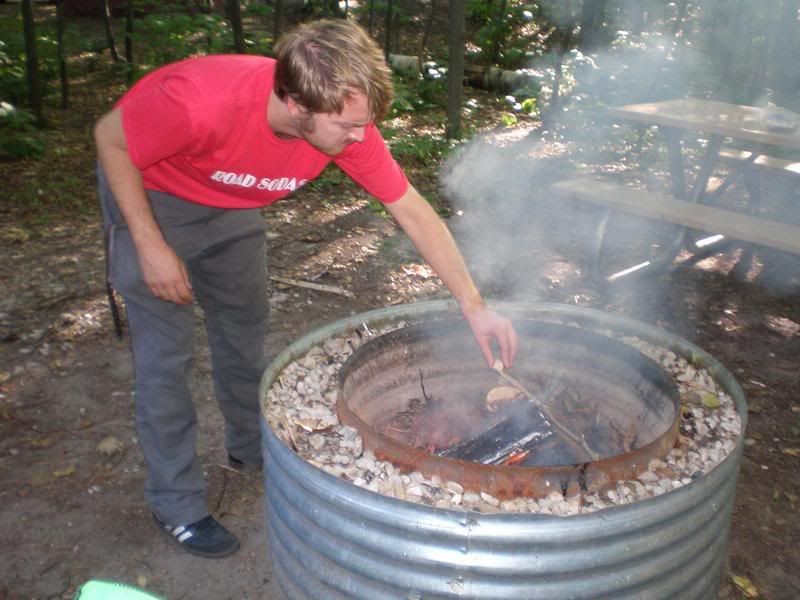 Here I am starting a fire for dinner. Brats on the menu!



Start little fire. Start!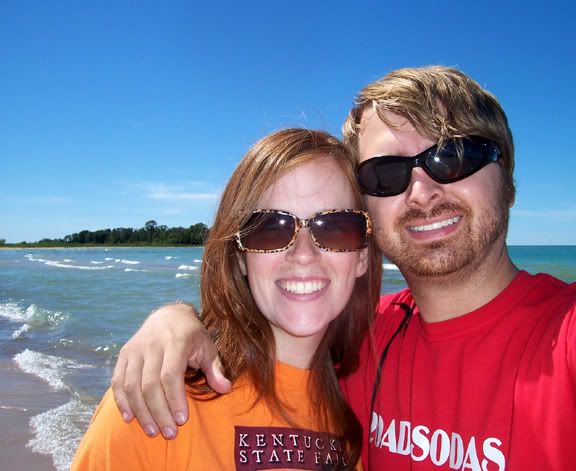 Megan and I at the beach near our campsite.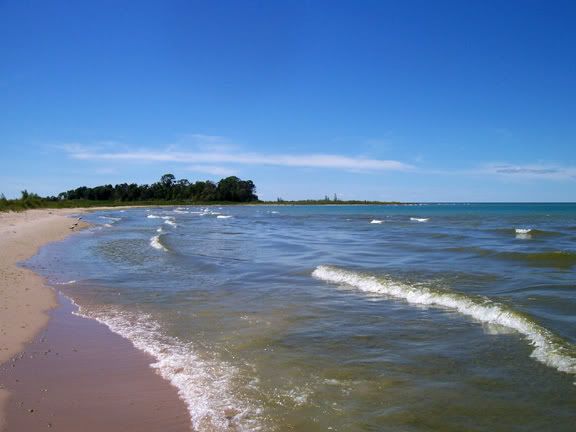 Lake Michigan (Bell's Bay) looking toward Fisherman's Island, which isn't an island right now. There's a thin strip of land that connects it to the peninsula.



Look at all this seaweed!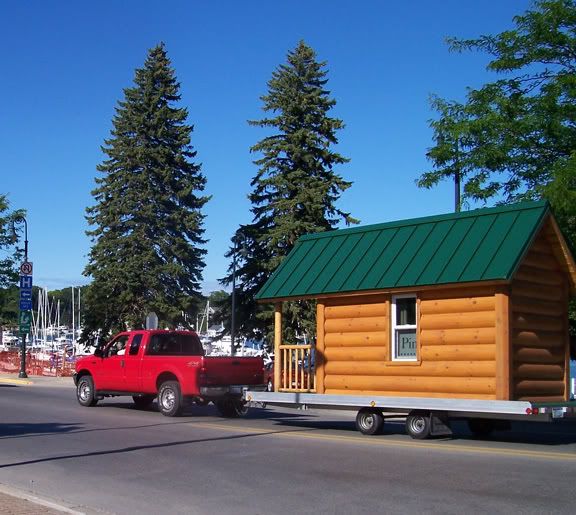 Cabins are so small in northern Michigan they move them like this. No, I really don't know what is going on...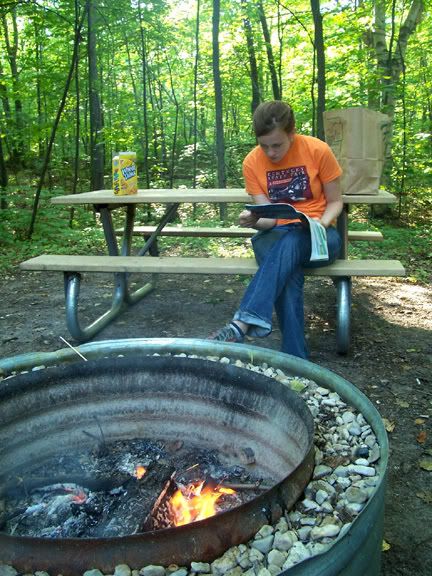 You know those brats that were on the menu. Well, something terrible happened where they all ended up in the fire and the woods. So, Megan is looking up restaurants in the Charlevoix guide. We chose the Village Pub. A very good place for hamburgers.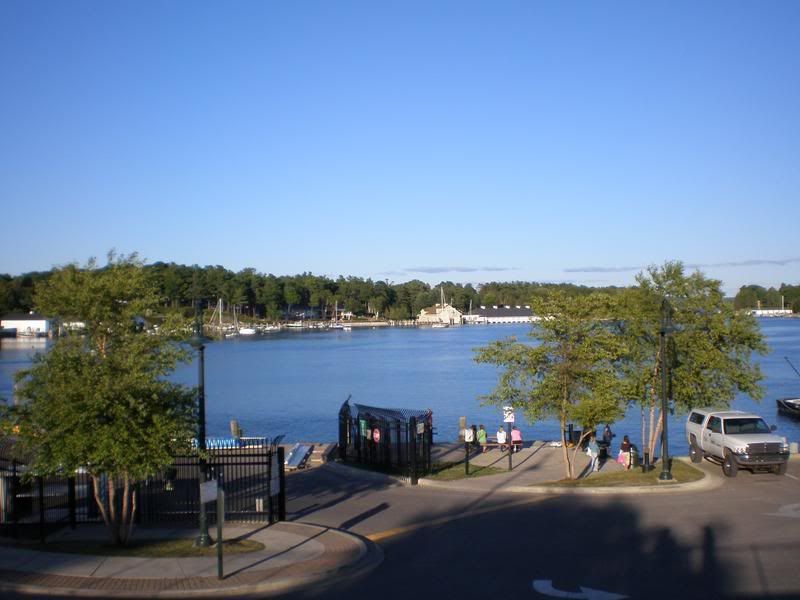 This is the little lake/canal between Lake Michigan and Charlevoix Lake.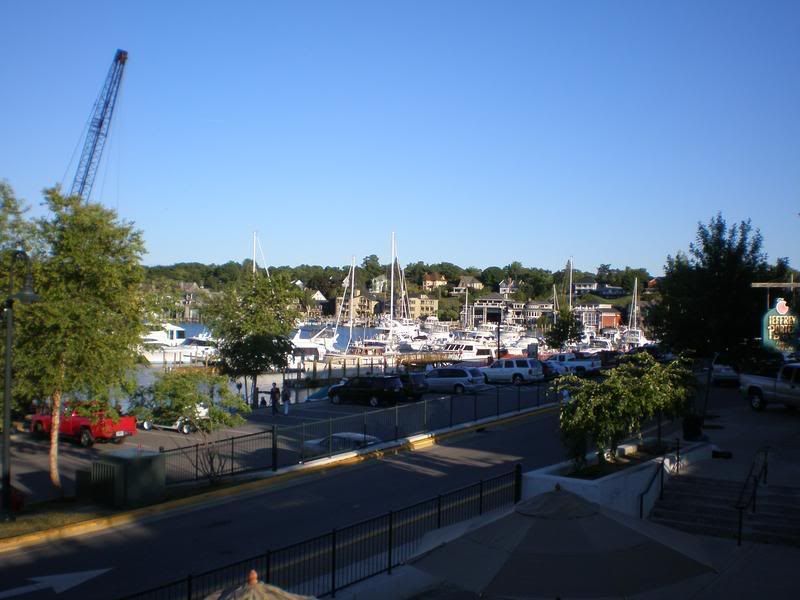 Tons of boats at the new Marina downtown.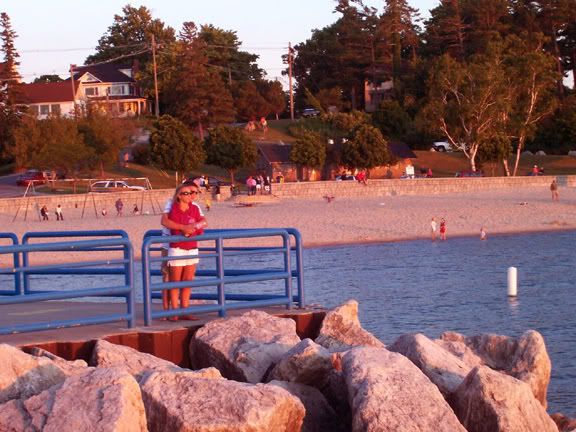 Sunsets are made for romance in Michigan. So, instead of hugging Megan I took pictures of other couples...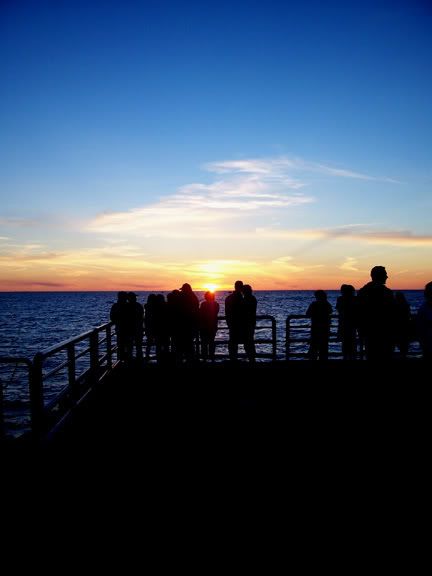 ... and the sunset.



Hooray for drawbridges! This one rises every half hour!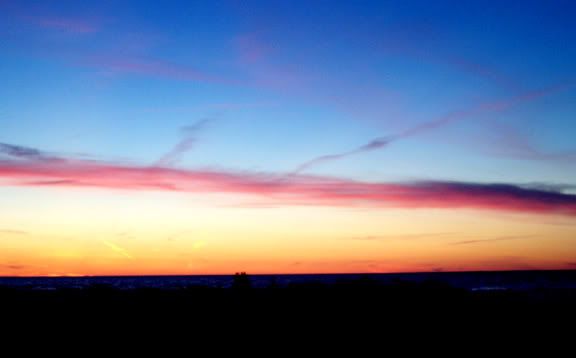 Michigan is pretty.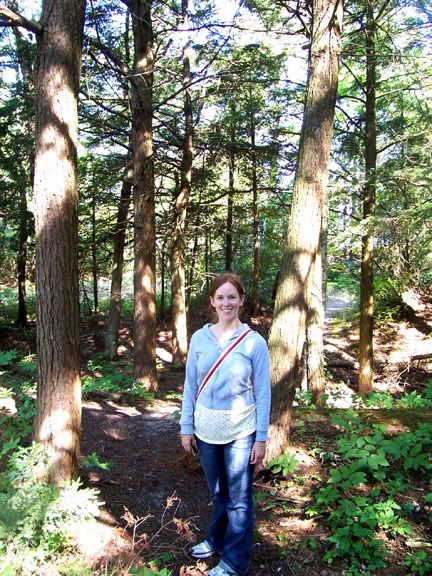 Megan seems to be a "happy camper!"



I <3 camping. It's a time when I can get dirty and grow a beard and no one gives me shit...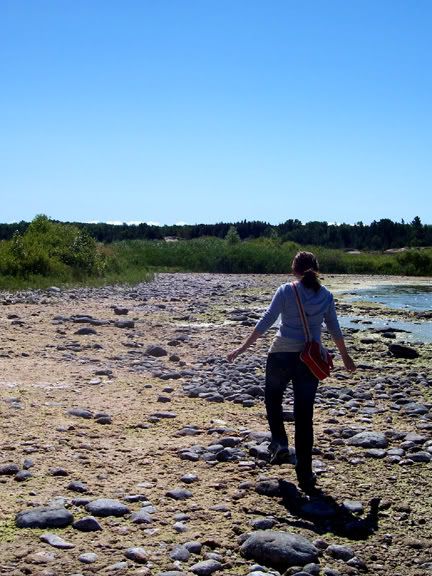 Megan on Fisherman's Island trying to avoid all the decaying seaweed on shore. I was hoping to find some wild animals. Nothing...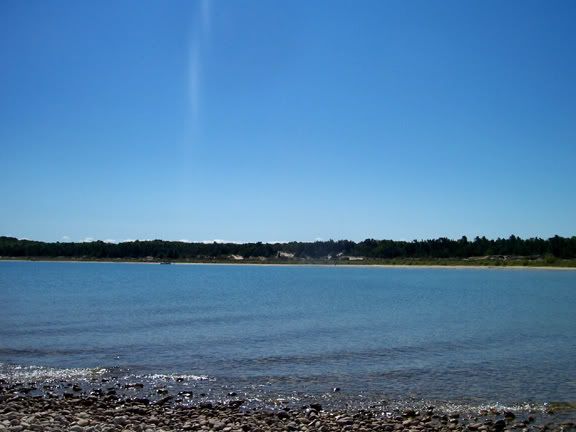 Looking back at the mainland from Fisherman's Island.



Does anyone know what this is for? It's some kind out lookout thing, but there's no way to get on top. It's near St. Mary's Cement Factory on Lake Michigan.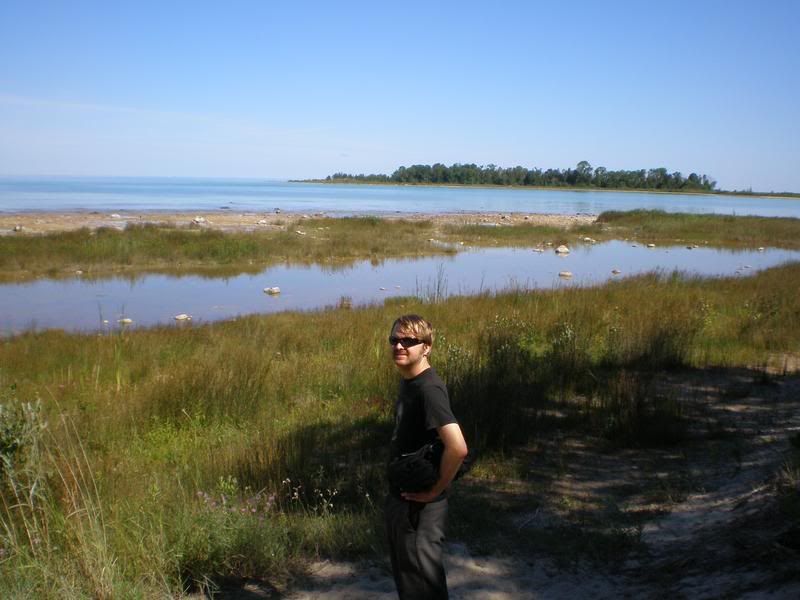 Me near the marshlands bordering Lake Michigan.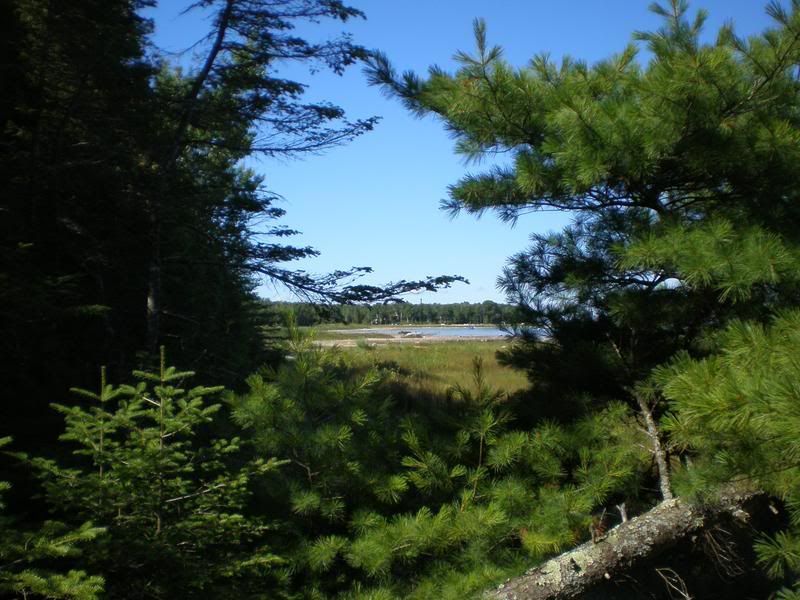 Lake Michigan from the woods.



The rocky shore of Charlevoix.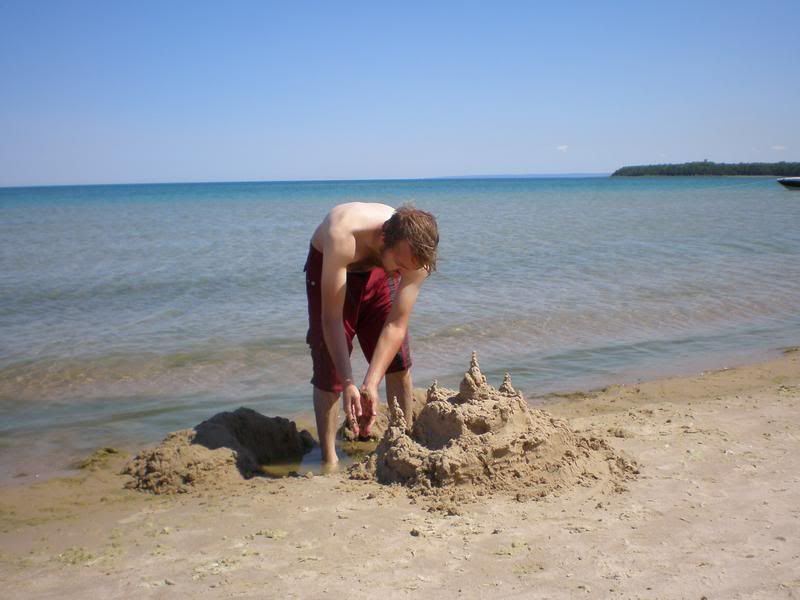 I haven't built a sand castle is ages! Add this to my architectural resume...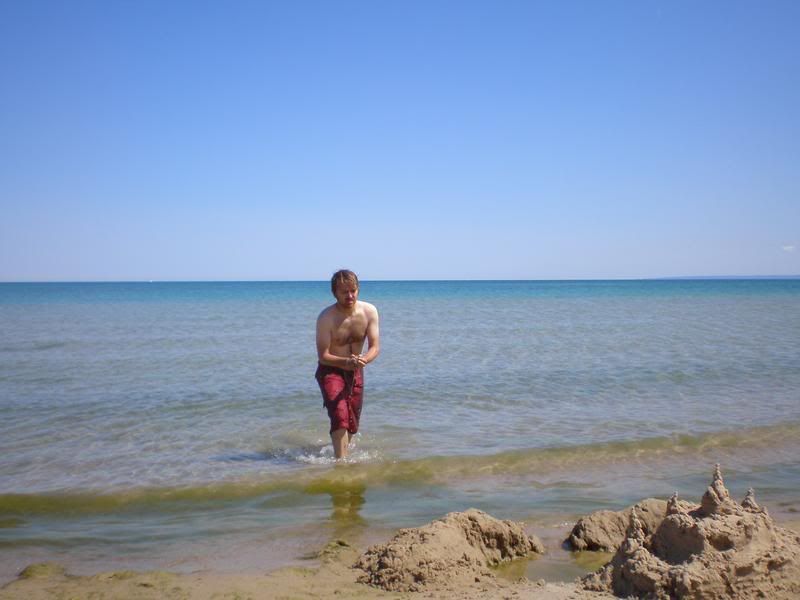 Gathering the rock facade for the castle.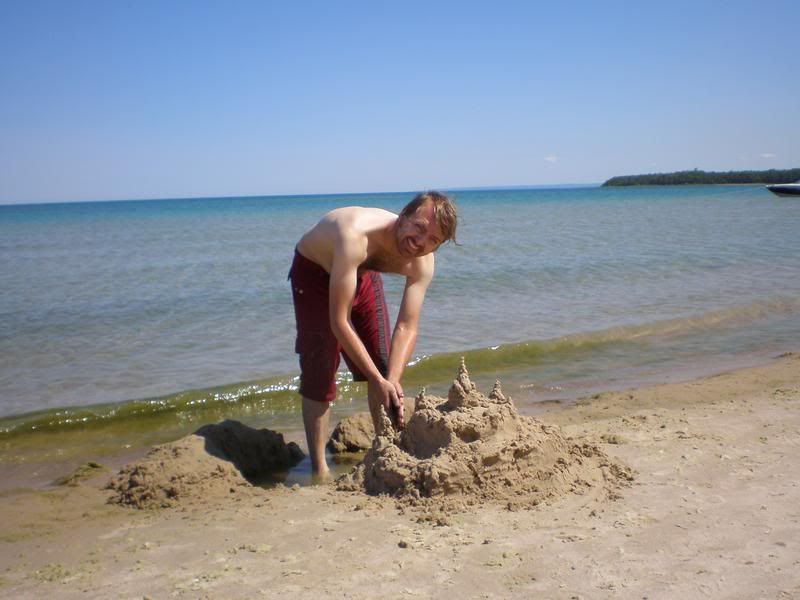 Adding the towers.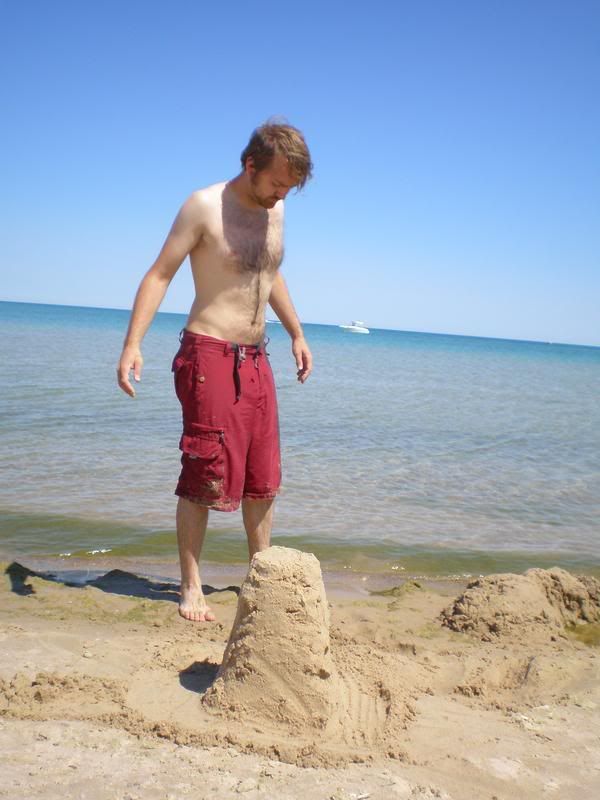 Forget sand castles! I'M BUILDING SAND SKYSCRAPERS! This is based on the Modnodnock building in Chicago.



Megan is impressed with my work...



Modnodnock again.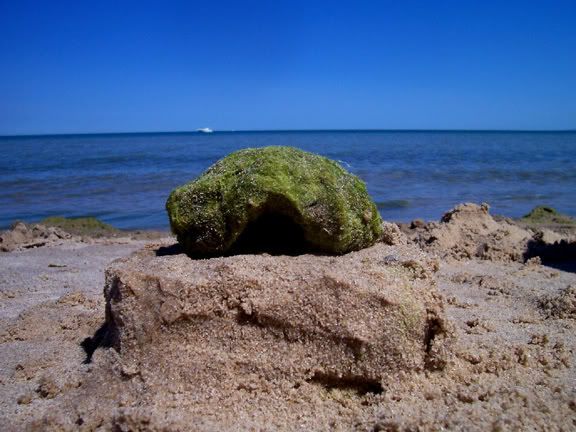 Cloud Gate (the bean) from Millennium Park.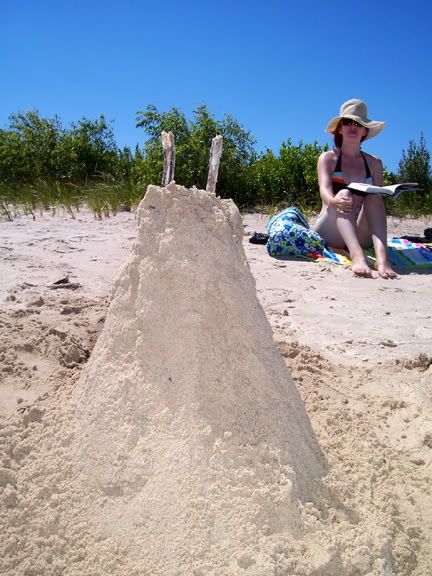 Another sand skyscraper! The John Hancock building from Chicago.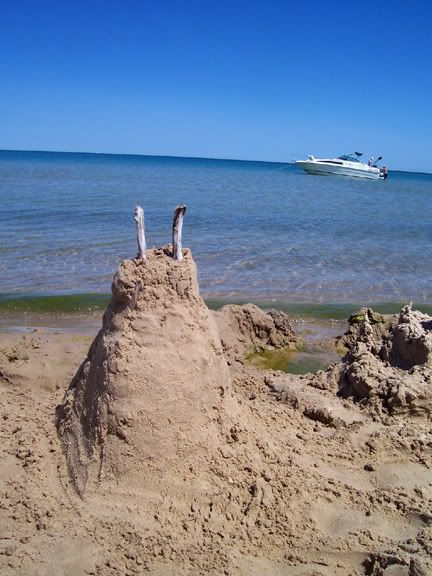 Like the one in Chicago, this overlooks Lake Michigan.



Look! It's Wrigley Field!



Looking for some warmer water, we went to Charlevoix Lake. It wasn't warmer.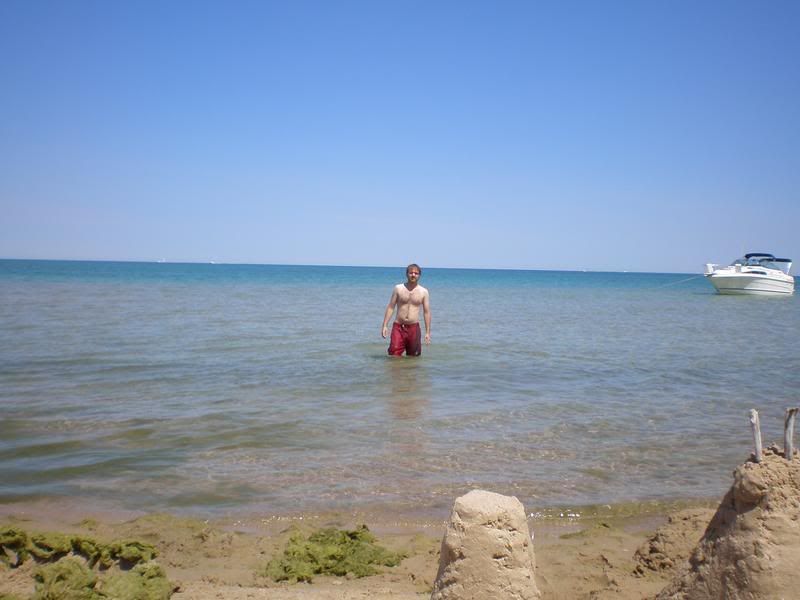 Back to Lake Michigan!!!



Look how shallow it is 50-75 yards from shore!



Looking for Petosky Stones and other cool rocks. If you don't know what a Petosky stone is, I suggest looking it up on wikipedia!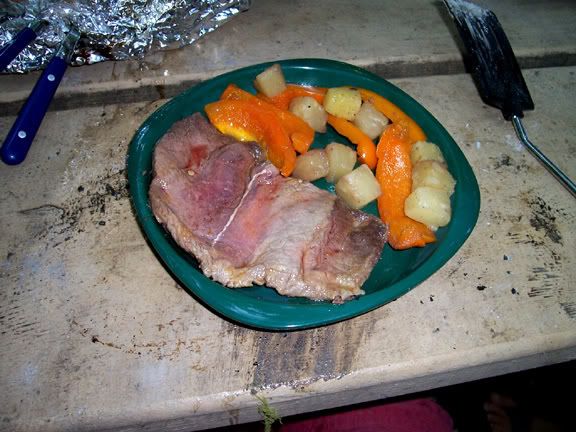 Mmmmmmm!!! Buffalo marinated in pineapple and peppers. I am a great chef if you didn't know.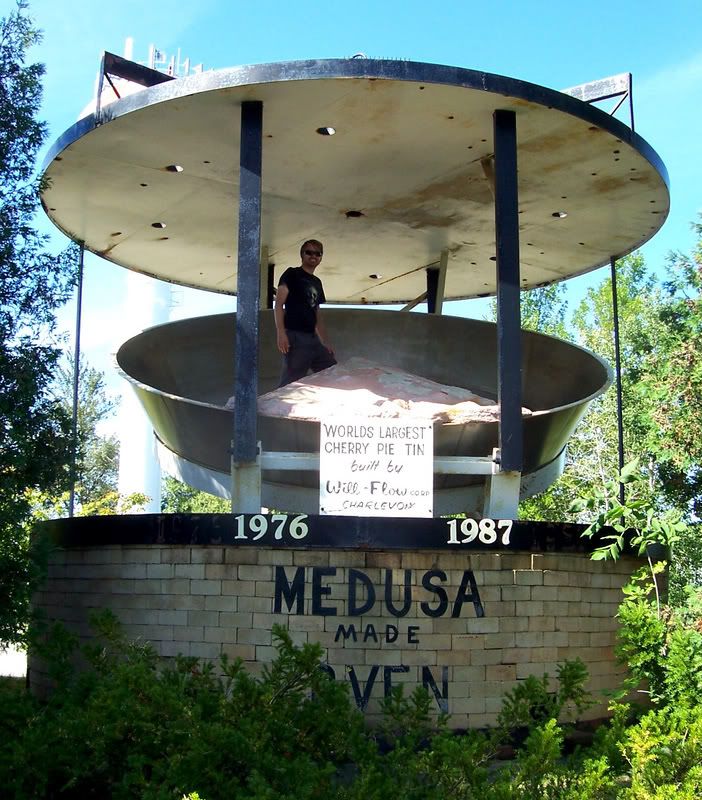 The world's largest cherry pie from 1976 - 1987 was made in this. Traverse City made their own bigger pie in 1987. Then someone somewhere else made a bigger one then them. So...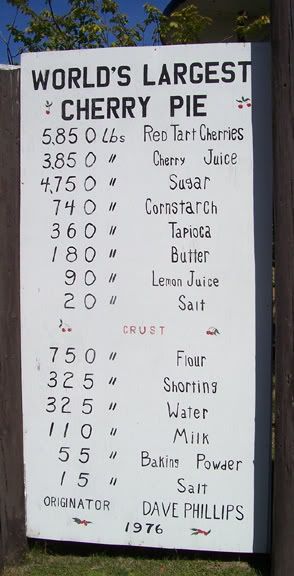 Here are the instructions for cooking a world's largest pie.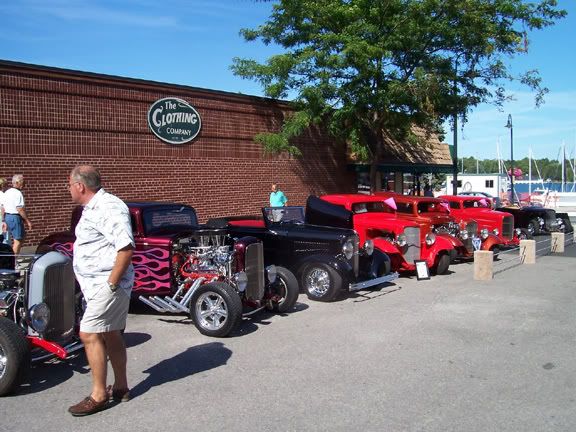 Car show in Charlevoix for the Vientian Festival.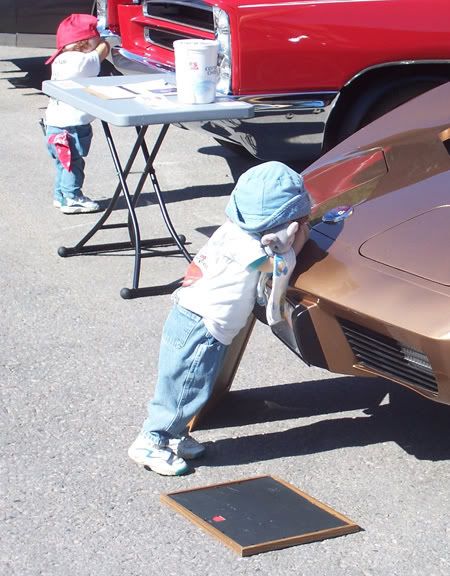 Does anyone know the story of having dolls attached to the front of a car. My guess is Cliff will know. Do you know, Cliff?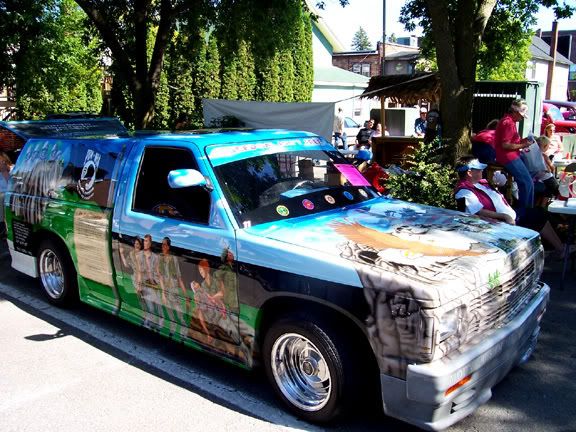 The "Freedom isn't Free" car. Who paints a shot up soldier on the side of their turck? This guy does!



My 1960 Chysler Imperial. All mine!



A nice Thuderbird.



Hot dogs with Squash.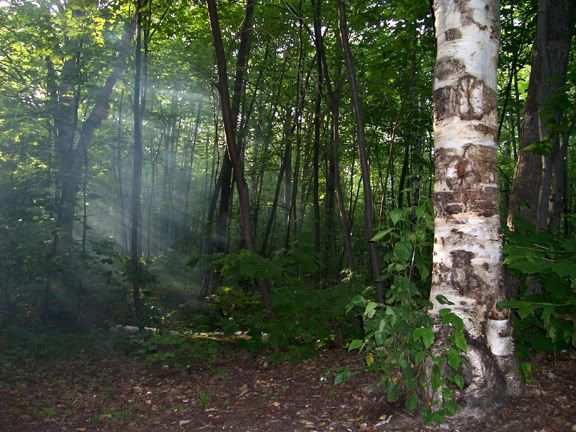 When I make campfires while camping, Jesus likes to visit.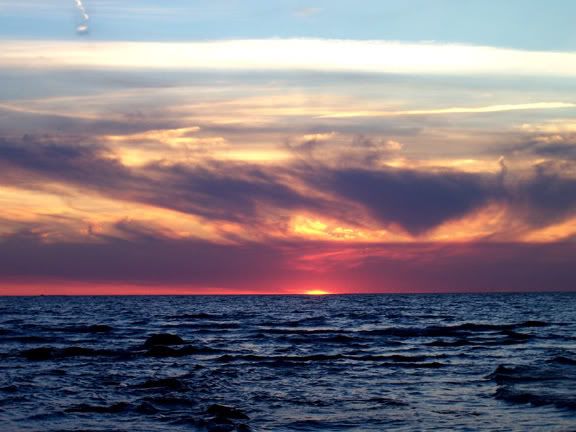 More religious pictures!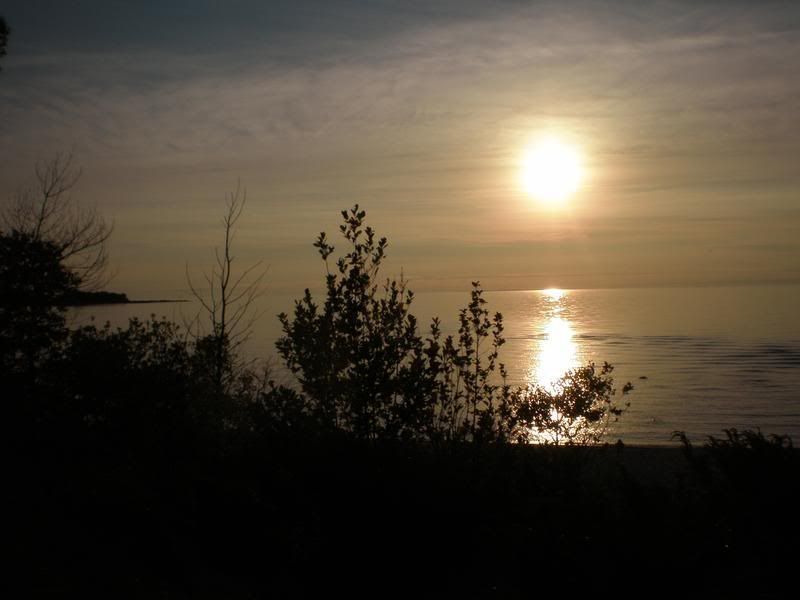 Nearing sunset at our Lake Michigan campsite.



Me looking over the large freshwater sea. Ahhh home...



I was practically barefoot the whole trip.



I am really tan and super blonde now too because of that sun.



Working on building a dam for the creek running into Lake Michigan. Again, instead of hugging my girlfriend and watching the sunset. The theme of this blog is that I am a terrible boyfriend.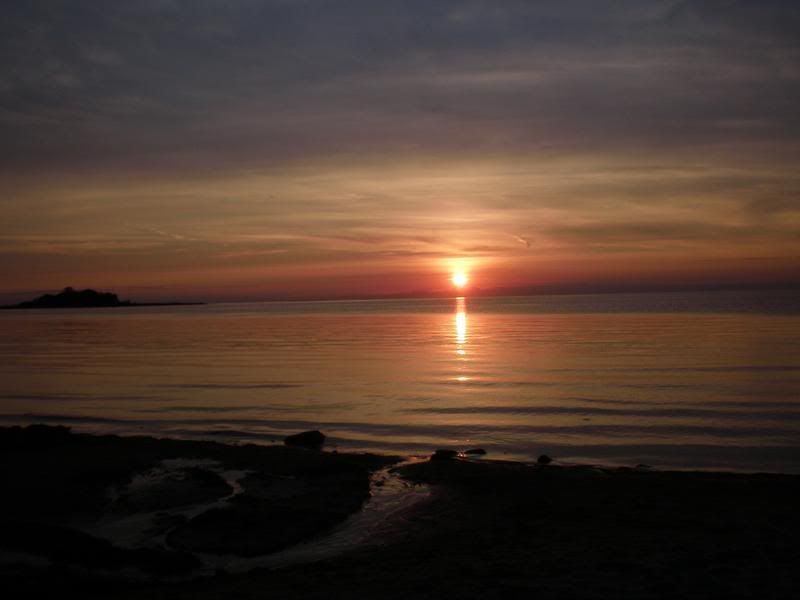 The sunset.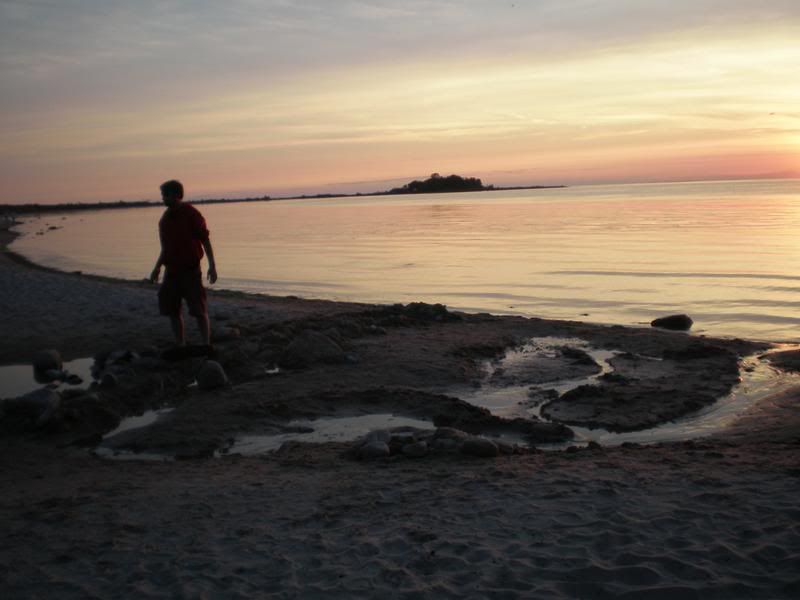 Yep, still working on the dam...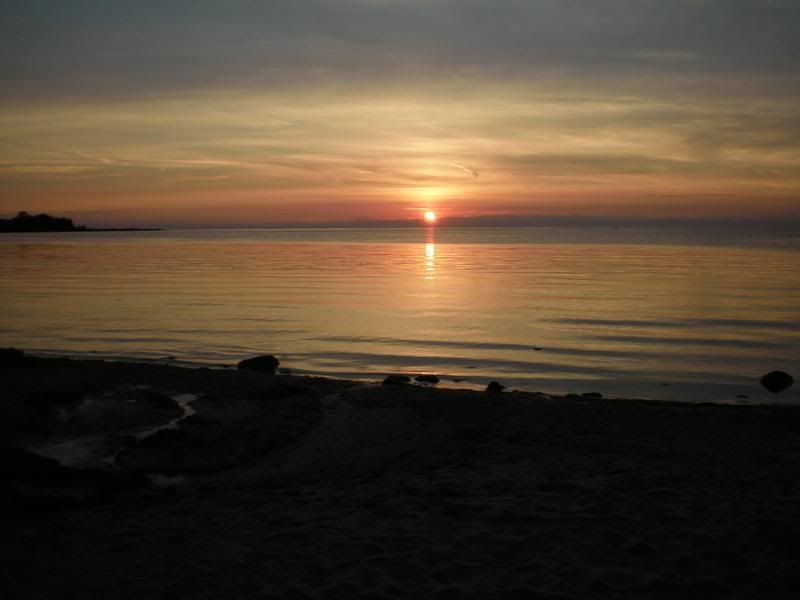 More sunset...



Looking at Lake Charlevoix from downtown.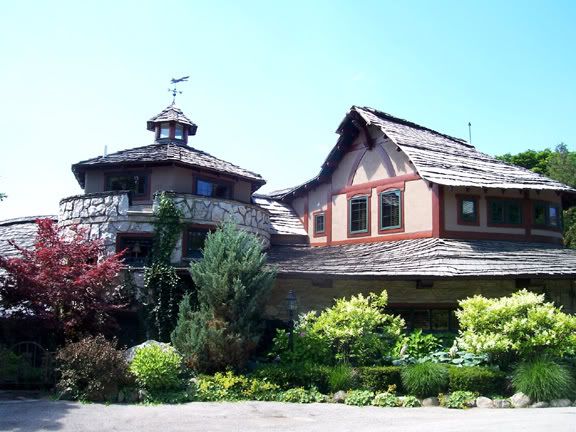 The mushroom house by some famous architect.



I dropped off a ton of 'zines on the trip. Here's Grand Rapids where I dumped a heap of them. It's the first time I've been there since I finished school in 2005. I use to work at a copy shop in the white building with the tower at the end of the street.



Megan and I had a good vacation. Ask us about the possum and raccoons!