I hope everyone had a good Easter weekend. I had a pretty good one down in Chicago. I can't wait until we get back to that perfect 70 degree Chicago weather and I'm wandering the streets again...

R2-D2 Mailbox at Clark and Addison. Why? I'm not sure. There must be a nerd lobby at the Post Office or something. There are two other ones in the Chicago city limits at Navy Pier and just north of the river on Michigan Avenue. I wonder how many of these have been stolen and are up for auction on Ebay by now...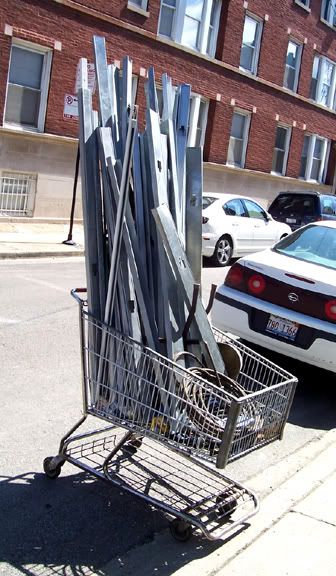 Conceptual art piece by some homeless man, I imagine. This is a block away from my old apartment on Geneva Terrace.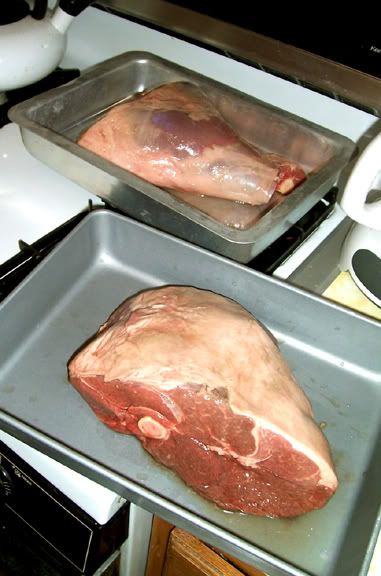 Easter Dinner. I've never had lamb before except in gyros. Which has a similar difference from steak and burgers.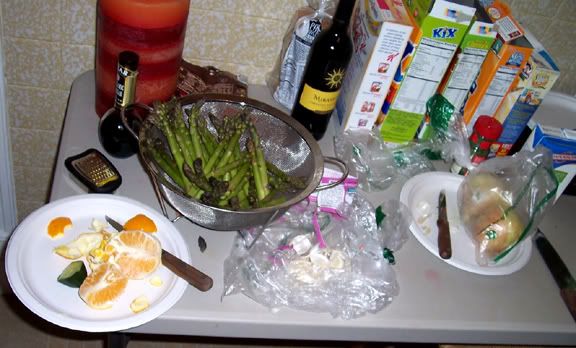 Here's some of the side dishes. Some asparagus with orange peelings and all.



Megan, Ronan, John, Dan, and Heather during dinner.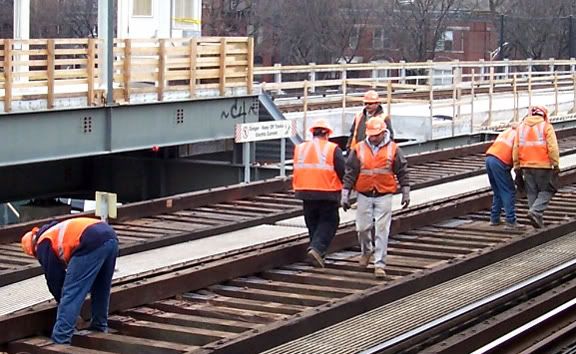 They are really going to town on the Brown Line Expansion now. They've closed down the 4th rail and started tearing it up. I should think about a career change that involves mass transit construction.

That's it.