I started the Docent Training Program at work this past week. It's looking like quite a bit of work already. So, tack that on to the time I already put into it. Although, it's a good investment. It should help me understand my job better, help me with public speaking, and so on.
Anyway, here's some stuff from Maxwell Street Market:
Tyler buying a $2 hat that he accidently destroyed a couple hours later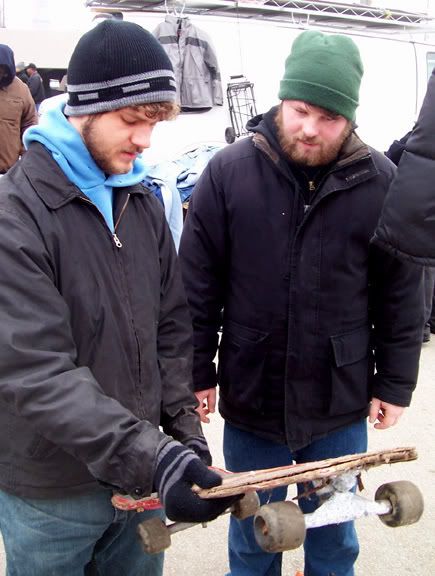 The Nummerdor boys looking over an old skateboard.
Look at the name of the port-O-john company; Oui Oui Enterprises. Nice, very nice. Very French...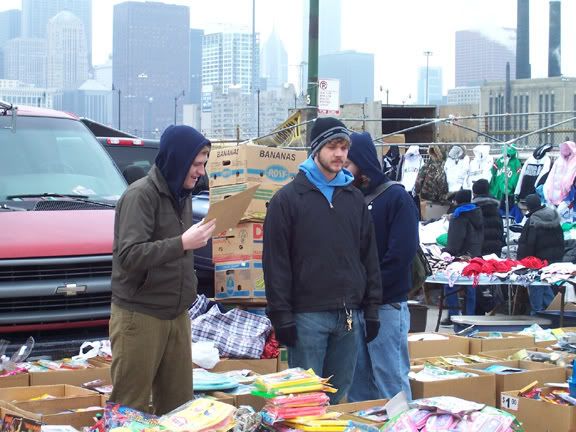 Nick looking desperately for a CD case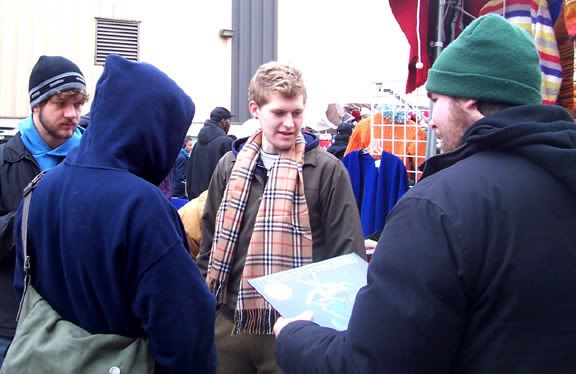 Nick, Matt, Tyler and Mike strike gold. A huge collection of good records at low, low prices!
Mike with Maxwell Street Market and the Chicago skyline in the background.
Tyler showing the usefulness of a giant clip.
Nick getting even with Matt...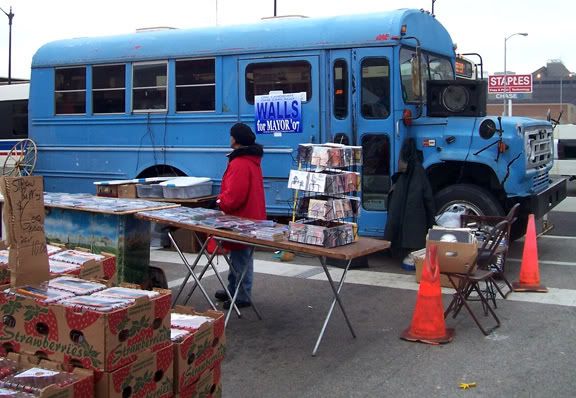 The rockin' bus!
That's about it. So, I will leave it at that...
Mike