Hey,
Keeping pretty busy these days with my docent training class and all. I've been walking all over town, reading, writing, and practicing all about Chicago architecture. I'm getting real close to finishing my 'zine as well. If all goes according to plan, I'd like to print it next Monday. We'll see. We'll see...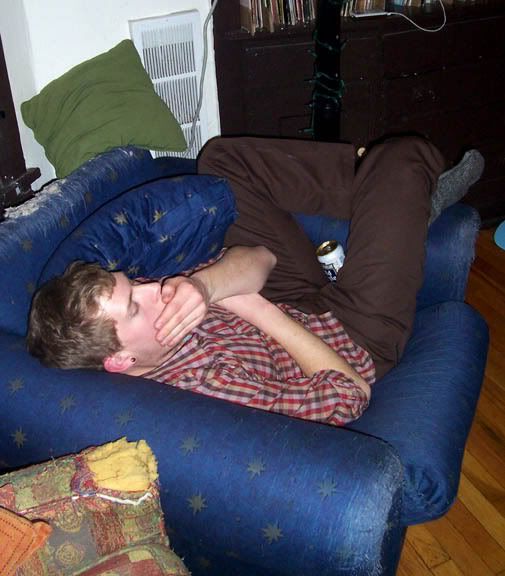 Tyler laying on the chair the way it's meant to be laid in. It's the closest thing to a chouch without being The Chouch.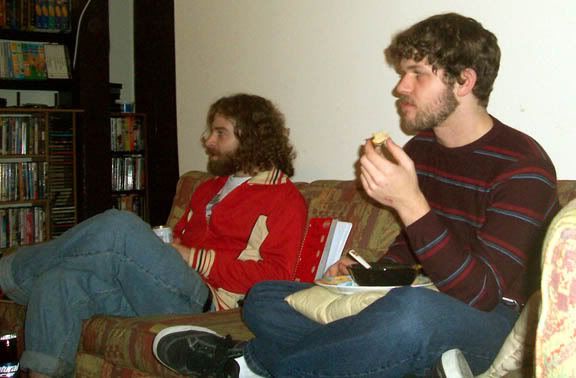 Matt and Nick watching whatever the hell we were watching.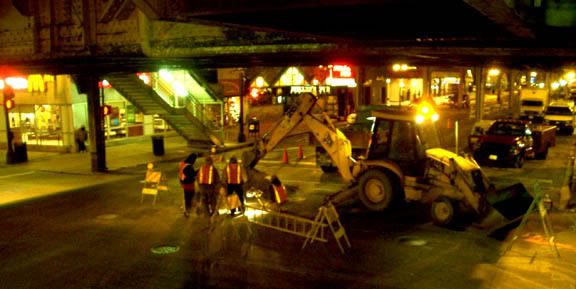 Sewer work or something under Wabash.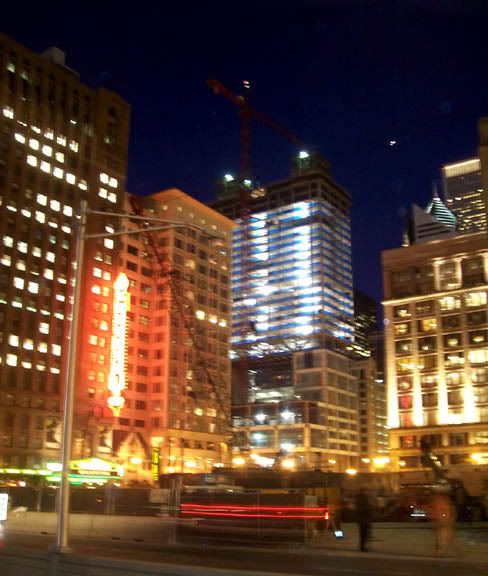 A view of Chicago from Daley Plaza on the way to getting chicken wings...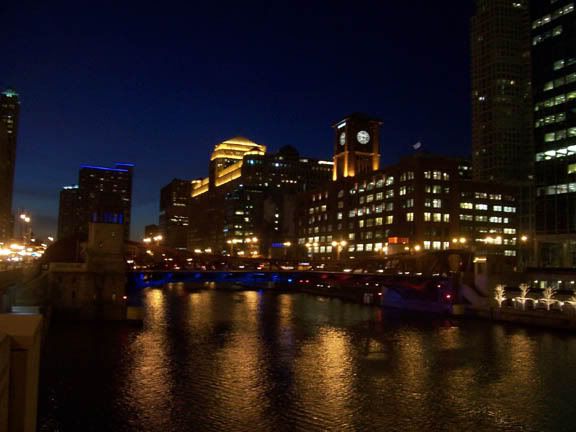 A view of Chicago from the Dearborn Street Bridge on the way to getting chicken wings.
Nick, Karli, and Cliff at the Couch getting chicken wings. Karli is actually in the sky right now on the way to her new job in Quebec. She's coming back (hopefully). But, there's some kind of conference or something there. Not a bad first day on the job. I wish someone would pay me to go somewhere cool...
Amanda Talmadge, SME, Tyler, and Matt. I think Tyler is about to puke one of his 20+ wings he ate that night. Matt's going strong, but they'll catch up to him later. Oh, they will...
Karli, Cliff, Amanda, SME, Tyler, and Matt at the Couch.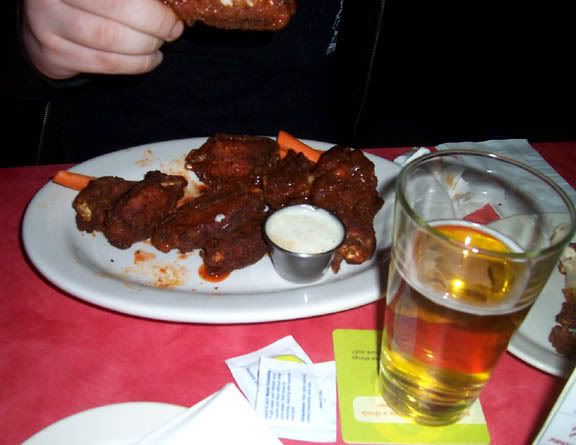 Look at these. The best meal you can buy for $1.20.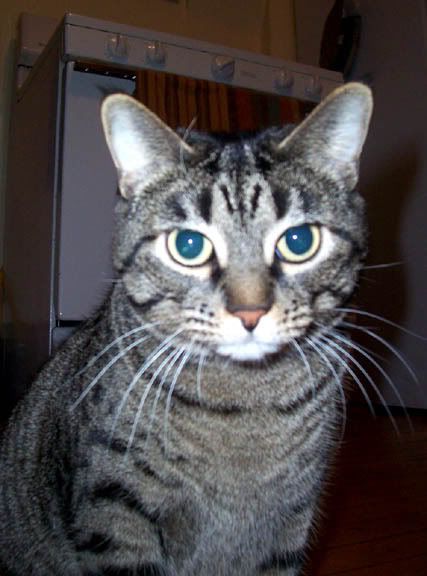 Lloyd. Stop crying. We ignore you. We pet you. We spray you with water. What do you want? WHAT!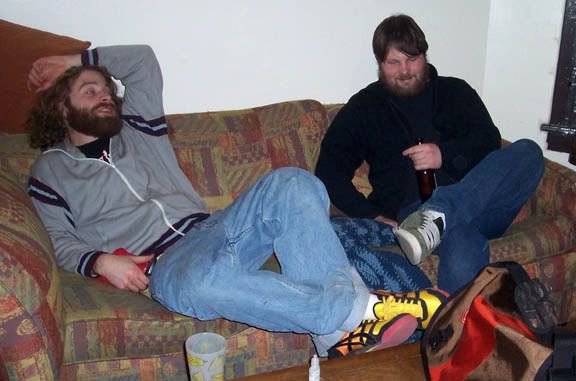 Matt and Mike Nummerdor at the Murder House. Look at Matt's shoes. There are awesome. They are like boxing shoes for the street or something. Cliff said that he use to have a friend with a Camero with the same paint job. That must of been one bitchin' Camero...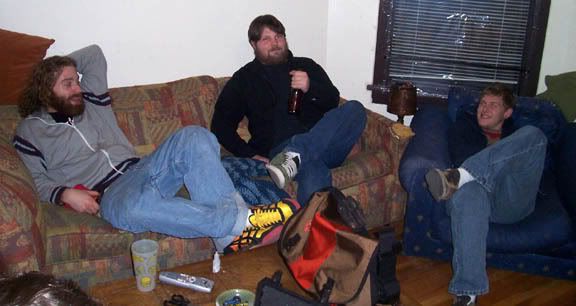 Matt, Mike Nummerdor, and Tyler at Murder House. Oh yeah, a liquor store started selling Nattie Ice bottle 12 pack for $5.07 OTB. So, Mike's been bringing that over every night since that discovery has been made.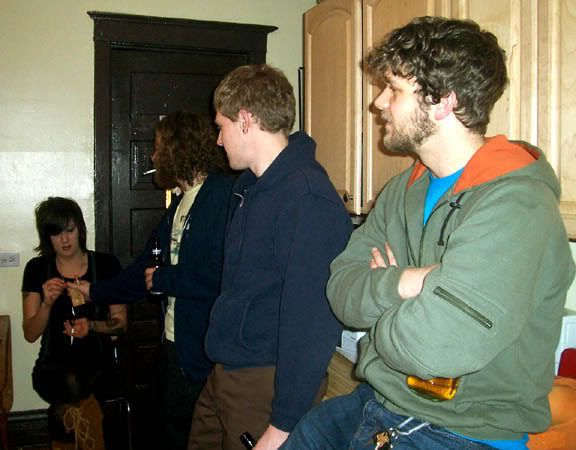 KITCHEN PARTY! Brooke (?), Matt, Tyler, and Nick along the kitchen counter.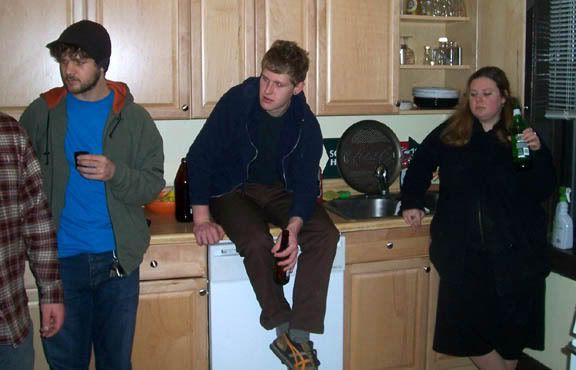 Nick, Tyler, and SME lined up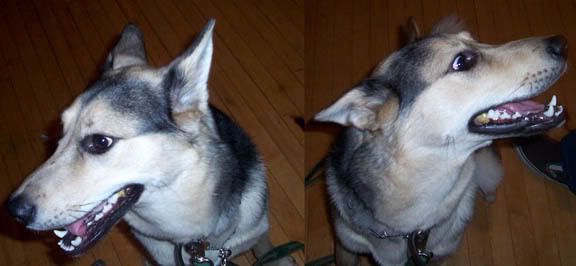 Tennessee!
Cliff and Tennessee during Kitchen Party.

That's pretty much everything. Today should be an interesting day. Nick just made me some bacon and eggs. Thanks Nick! They were good. I have a dentist appointment around 2pm. There's some other business to attend to and I've got to start practicing on my public speaking.

xoxo,

Mike