Happy New Years!
Welcome to 2007. I've been quite busy lately. So much so that I've barely had time to shave and get a change of clothes. Not that I'm really bothered by not doing so. Anyway, I'm just about ready to start my docent training at work. For the next 3 months, I'm going to learn all about Chicago architecture. Man, if my life didn't revolve around that enough already...
Myopic Books - one of my favorite bookstores. I haven't been to it since it moved into the old Earwax location. I think its best feature is it looks like the basement of someone's home in Muskegon, Michigan.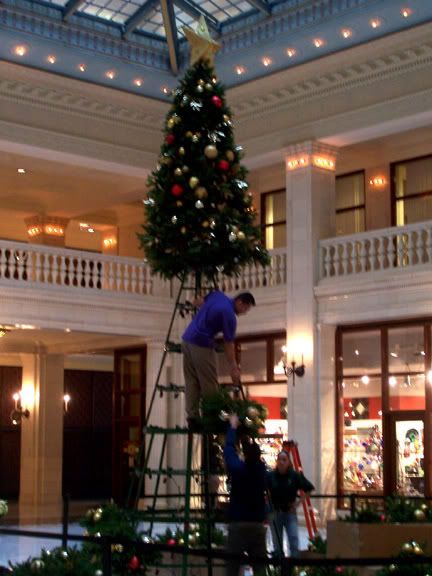 X-Mas is over. Dismantling the tree at the Santa Fe Building.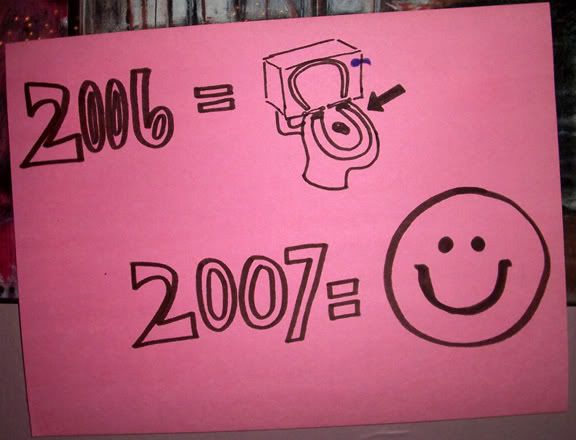 2006 has been rough on Katie. But, not all has been mad. That's when we met. Michiganders Unite!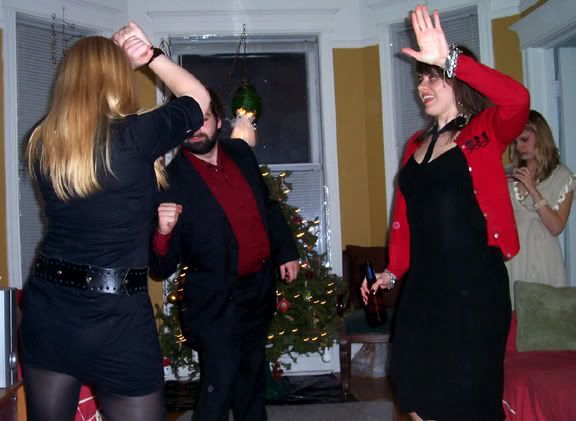 Bess, John, Molly, and Beth dancing at Katie's apartment on NYE.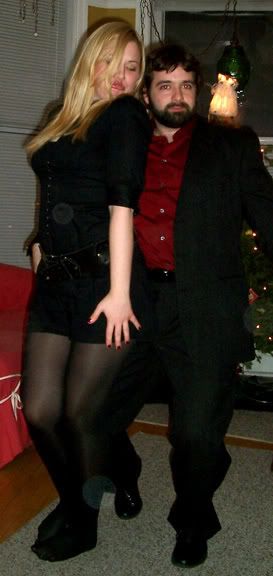 Bess and John dancing on NYE. Don't forget to compliment Bess on her short skirt. (cat purr)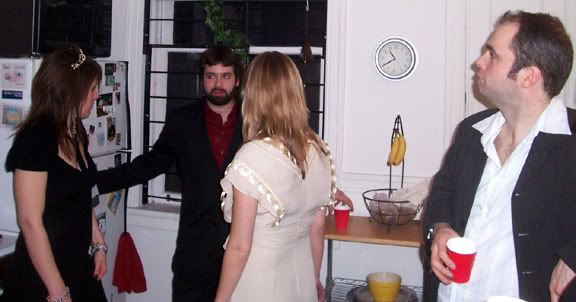 Molly, John, Bess, and Ronan on NYE at Katie's. Ronan just got back from the homeland (Ireland).
Yep, she's from Michigan... Katie on NYE.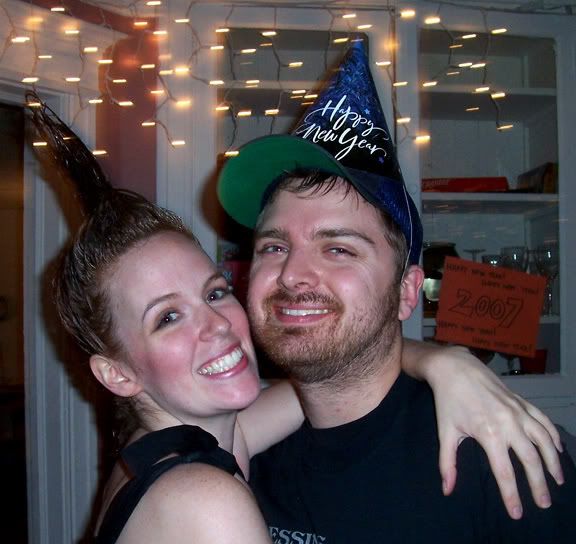 Megan and myself at Katie's NYE party. Notice Megan has a mohawk. I forget why she had to have a mohawk, but it was in Katie's Evite for the party. Something about a bet with John or something. It took 45 minutes, one (1) can of Aqua Net, and four (4) eggs for this masterpiece.
Katie and Megan on NYE.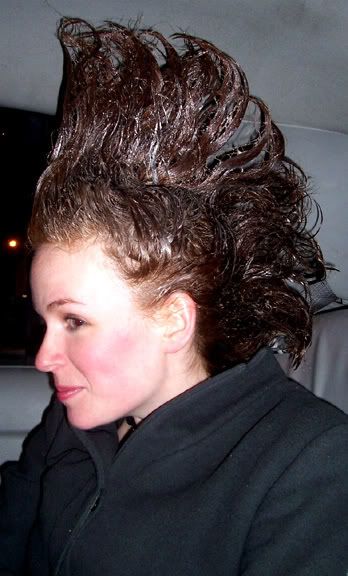 Megan with the mohawk on the cab ride home. Completely awesome!
That's really it from Chicago. My resolutions for this year is to:
1) Remain far away from melodrama, which I succeeded in during 2006
2) Get rid of more of my junk.
3) Finish my 'zine sooner than later...
xoxo,
Mike