First of all, thanks to everyone for your support with the 'zine. I'm looking to put out another one in a few months and you are more than welcome to make submissions. To view the 'zine, please go to:
To view the website for the 'zine, please go to:
This is the Chicago First Lady. This is the boat I have to make sure nothing happens to. If this boat sinks, it is my responsibility to pull it out of the water.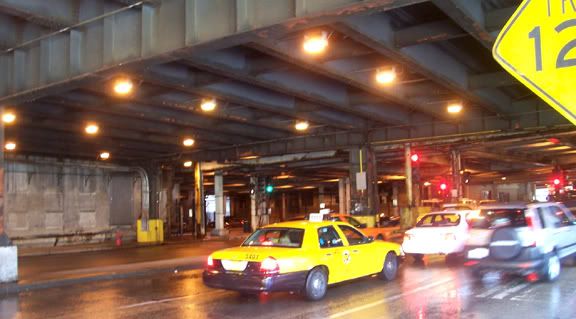 I suggest we official become the "United Chirp of America." Although, our symbol is an eagle. And eagles don't chirp; they shriek!
Pretty Frances loves being in Chicago!
And the Amazing Amanda wants to come too!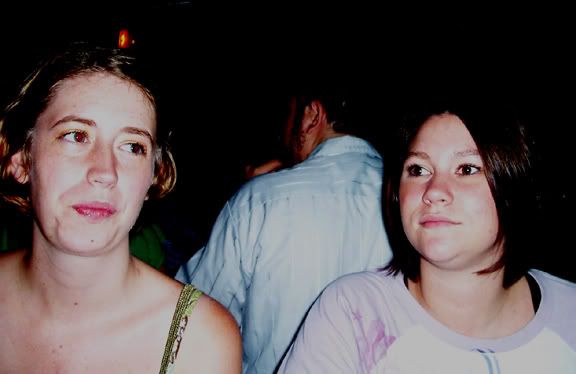 Moments before some douchebag pissed under a table starting a bar brawl. For real...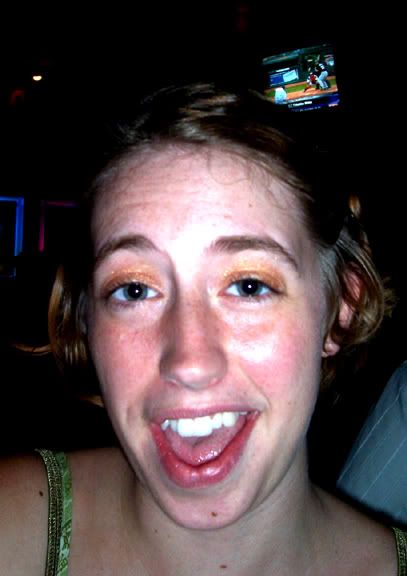 Can you believe we use to be roommates? Maybe we will be again someday...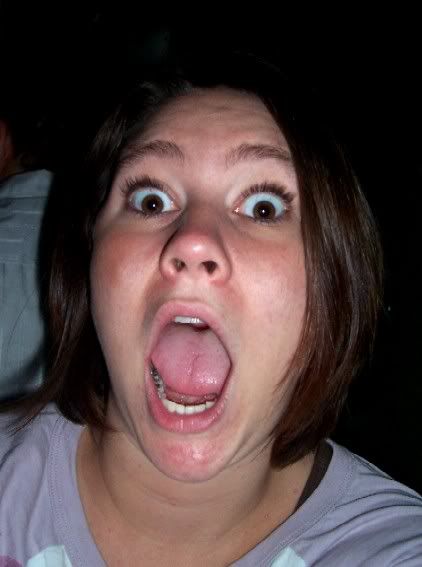 The face of horror. "PLEASE GOD NO! MAKE THAT MAN STOP PISSING UNDER THE TABLE! I'M TRYING TO GET DRUNK!"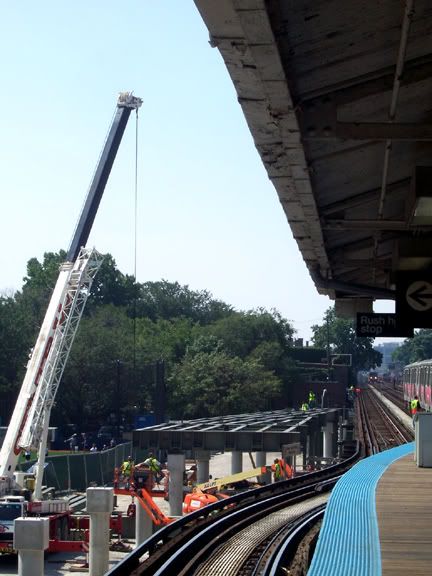 After 100+ years of great service, the Fullerton stop is being rebuilt. They are going to widen the platform and make it ADA compatible.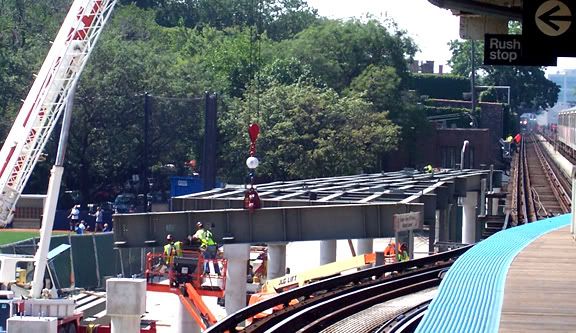 This is about a $500 million project that is expected to take about 6 years to complete. Not only this station, but the renovation of the entire Brown line.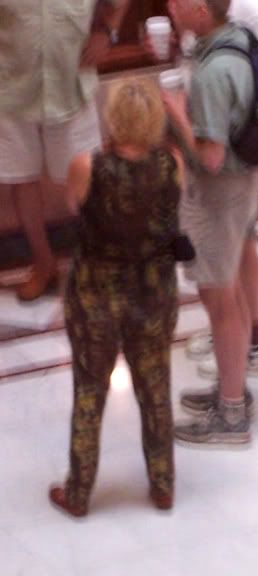 Too bad this picture is so fuzzy. But, this is a camoflauge (sp?) jumpsuit. It's urban warfare attire for the classy lady.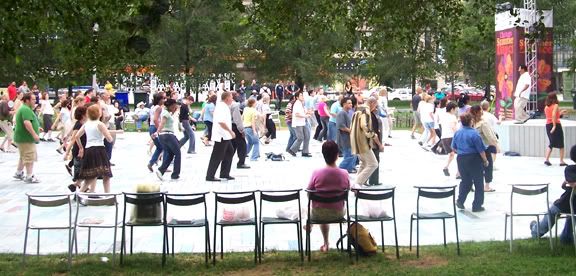 This is a free dance class they do in Grant Park.
George W. Bush, you have been warned...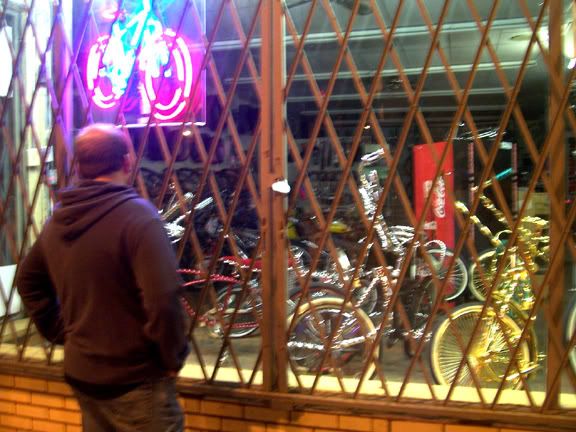 This is my new bike. It will be mine... Oh yes, it will be mine!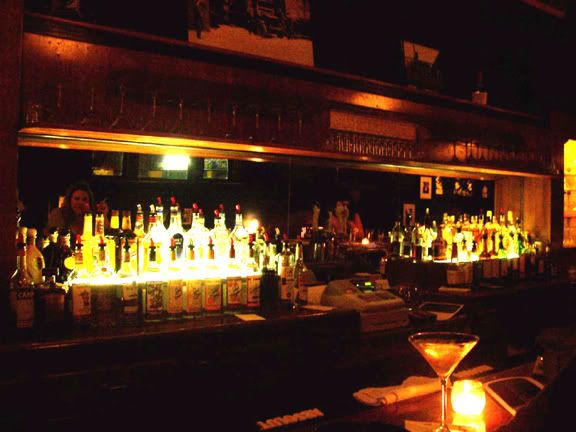 Weegee's, a new classy bar in the slums. Nice atmosphere and affordable beverages. What a great combo. Plus, a great selection of Michigan's finest beers.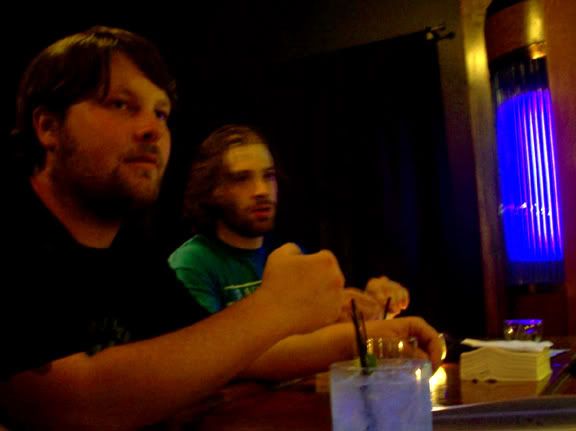 Mike and Matt at Weegee's.
SME and Cliff at Weegee's.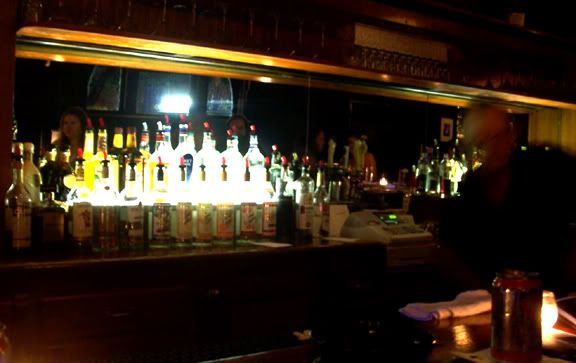 Another bar shot of Weegee's.
Mr. Andrew Morgan. I hope you feel better now that your lung is re-inflated. Kate, sorry about not seeing you during the Lagwagon tour. I'm lame and went to bed somewhat early because of a job interview. Um, that's about it. Another busy week next week.