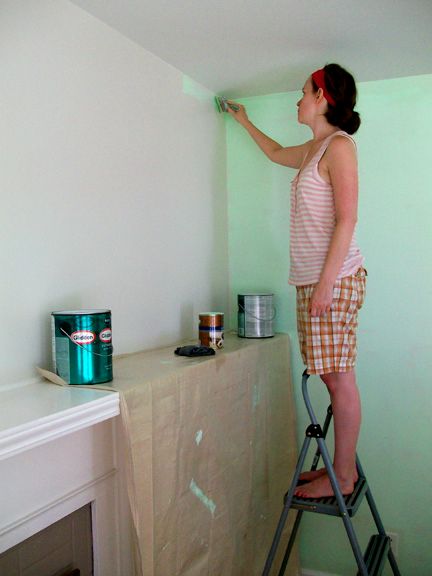 THE DAYS OF LIVING IN A BEIGE HOME ARE NUMBERED!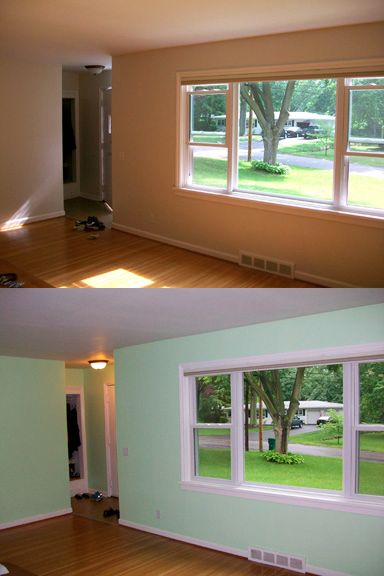 Before and after of the northeast side of the living room. Since our home was built in 1951, we decided to restore the house to a fun 1950s style palette.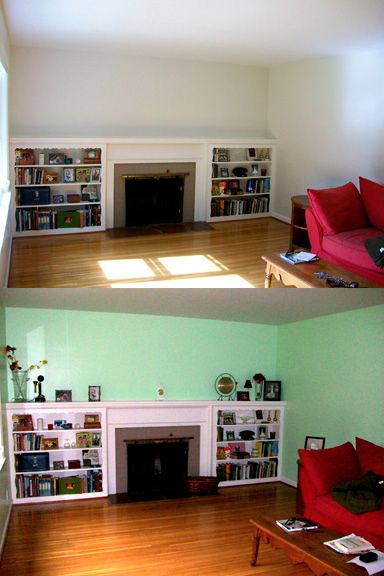 Before and after of the southwest side of the living room
Sorry The Braithwaites Established 2000. The Bell-Kraus' will finally claim this living room in the shade of Mint Milkshake!
While I'm at home repair, need to clean the gutters (which apparently have not been cleaned since 2005). Can I do it from climbing out the second floor window? Nope, need a ladder...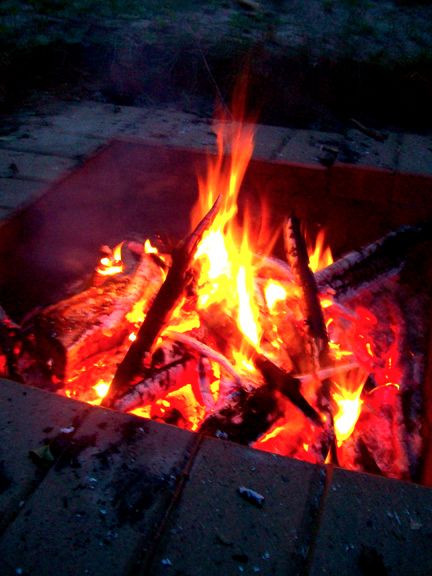 Now that the work is done, time for a fire!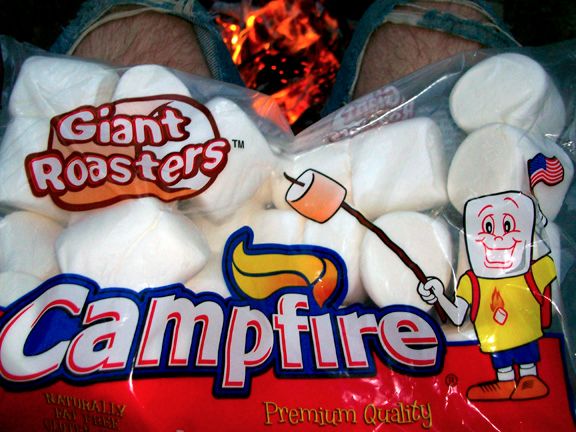 Campfire Premium Quality Giant Roaster Marshmallows! The mascot is accurate. The marshmallows are the size of someone's head! THANKS MARIANNE!
Mmmmmm.... Giant Smore!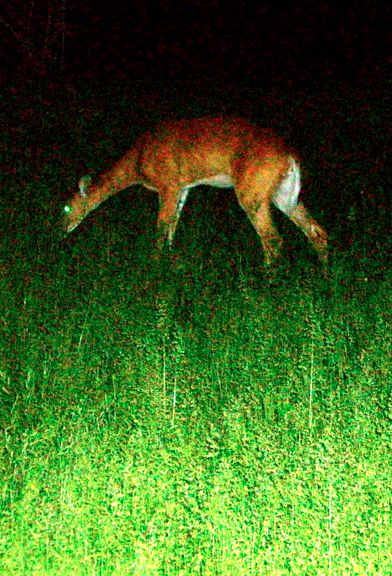 Look who came to our cookout. Megan and I were sitting around a nice fire talking when we heard some footsteps. We saw one deer walk by and try to keep his distance. Not this one. He walked right up to us and the fire and didn't back off until we both shouted at him and banged sticks. He only backed off about ten feet and we could not scare him off. I literally have about 100 photos of this deer thinking I could use the flash to startle him. Nope.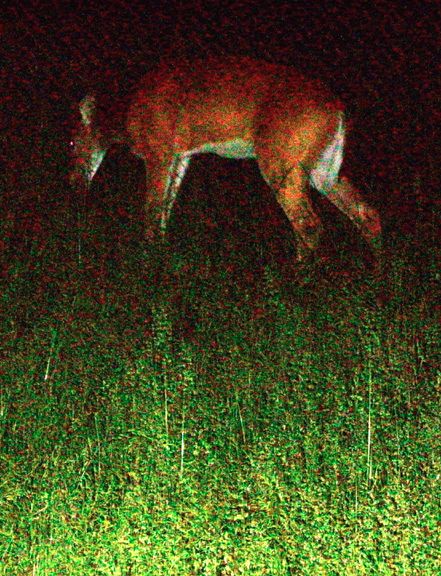 The more I observe the deer at my house, the less impressed I am with deer hunters. It isn't a sport if I can walk up to them, put a rope around their necks, and lead them into my garage.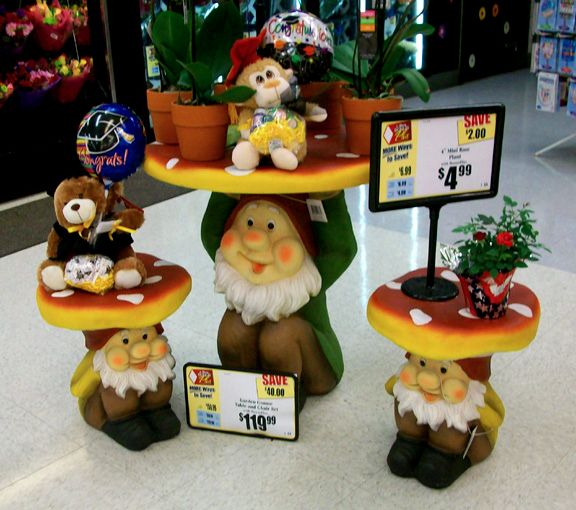 Megan and I's anniversary is coming up in the next couple of weeks and we don't have patio furniture yet. Saw this Gnome/Dwarf set at Topps for only $199.99! This truly would be the gift we would never, NEVER forget!
That's it for this edition. Thanks for wasting your time with me!