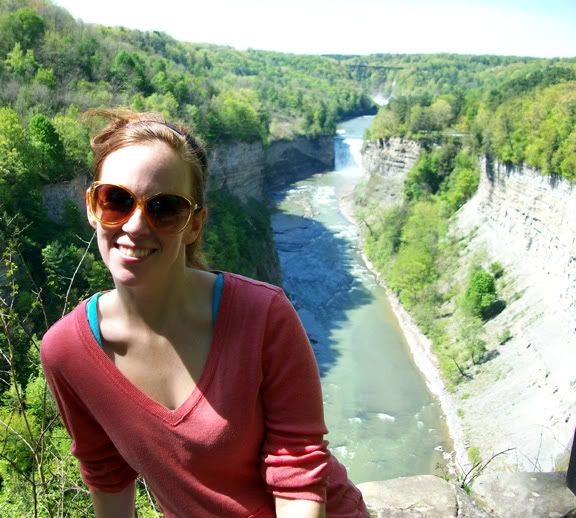 HAPPY BIRTHDAY MEGAN!!!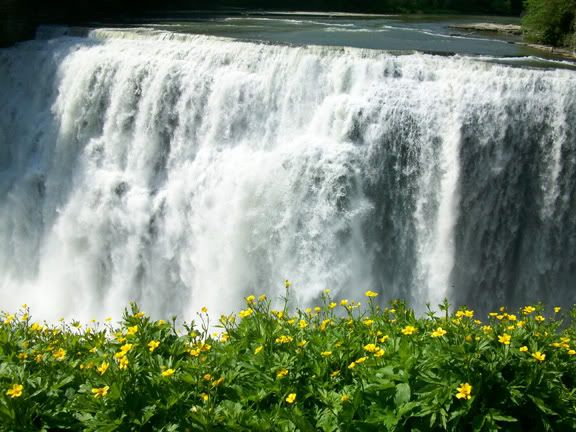 And, to celebrate her birthday we went to Letchworth State Park about 50 miles south of Rochester. To learn more about it, visit: http://en.wikipedia.org/wiki/Letchworth_State_Park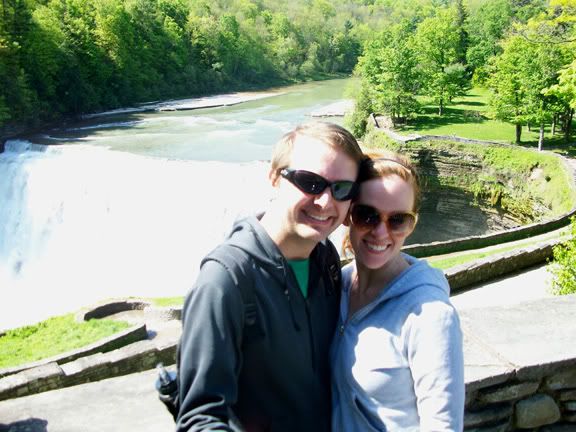 This is at the Middle Falls on the Genesee River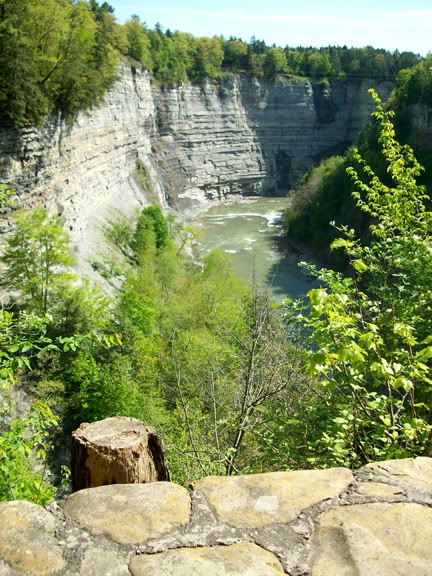 Looking down into the valley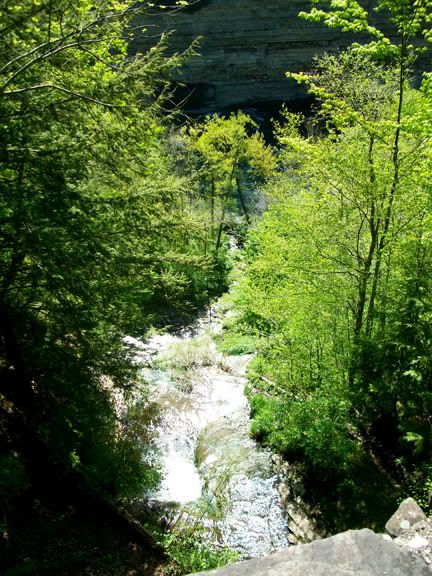 A plummeting waterfall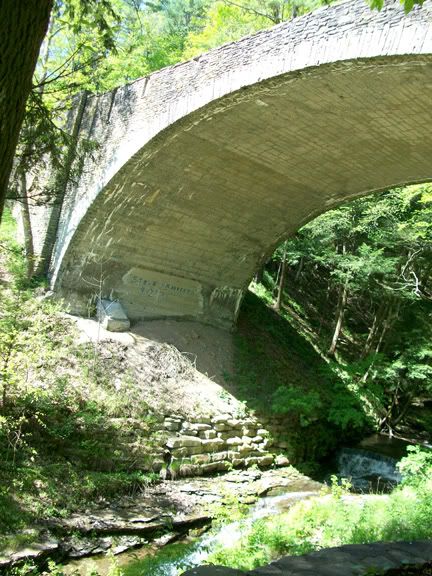 Bridge over one of countless waterfalls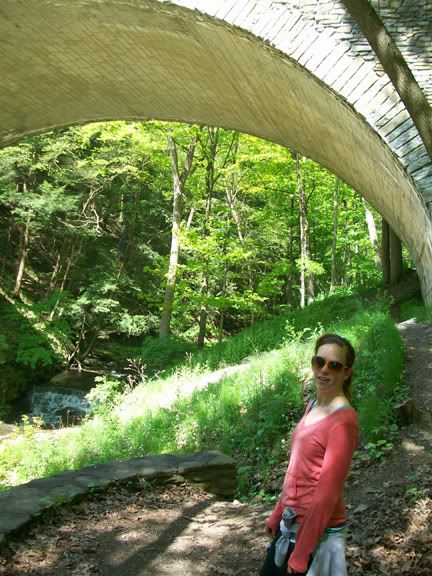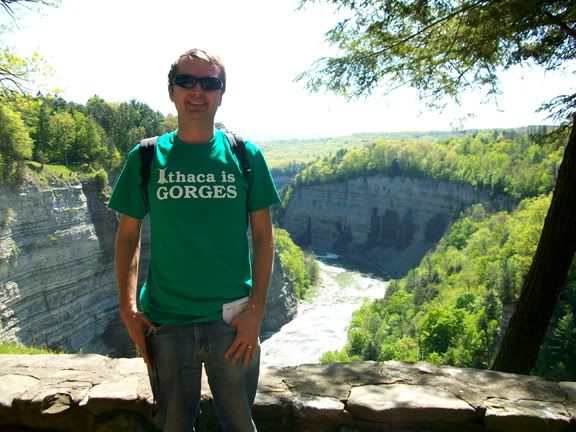 Didn't plan to wear the "Ithaca is Gorges" shirt. It was just on top of the pile.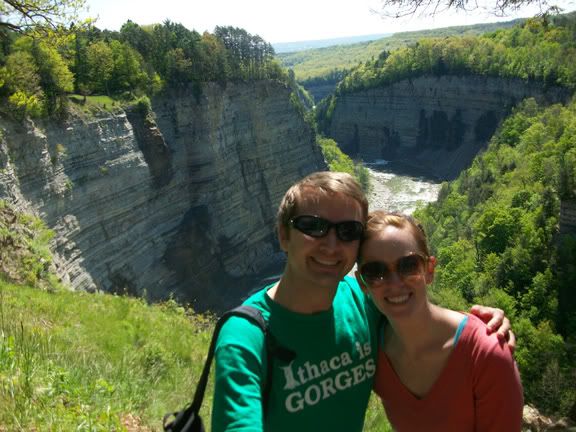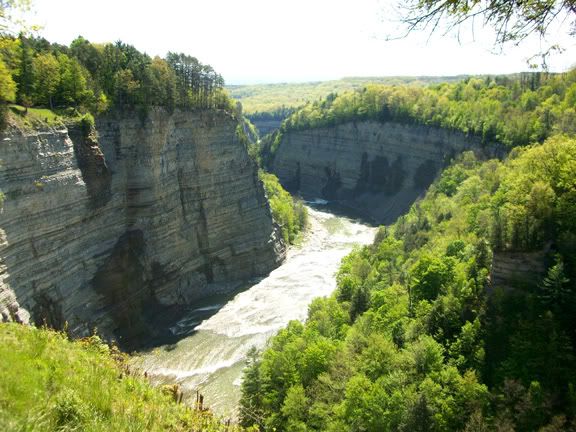 Near Inspiration Point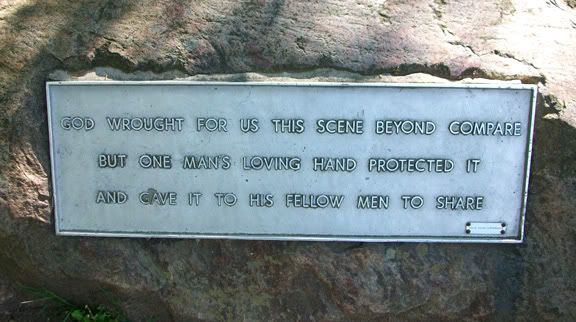 Quote from William Pryor Letchworth, who donated much of the land to the State of New York to preserve this area, sometimes called "the Grand Canyon of the East."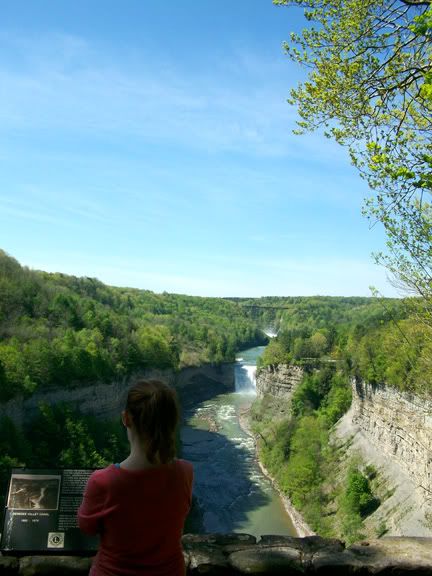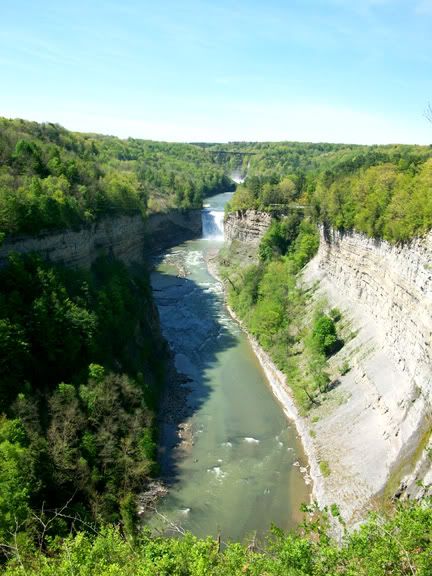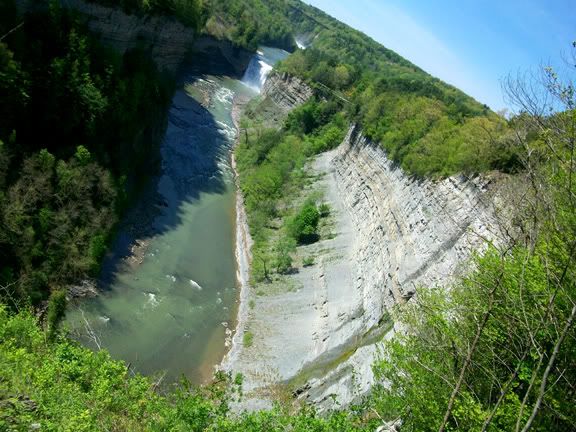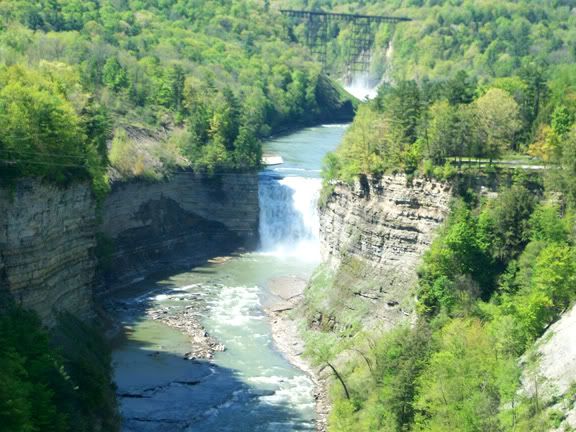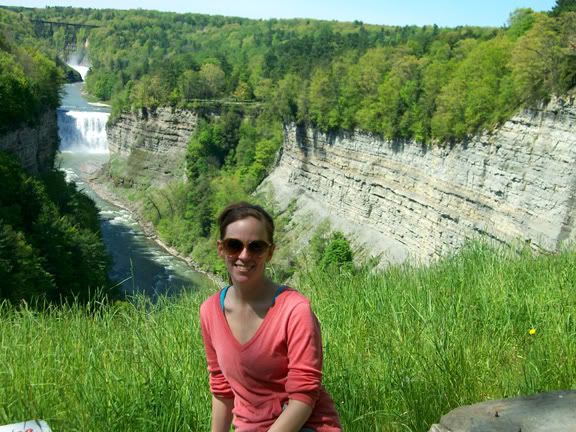 Nice little pond area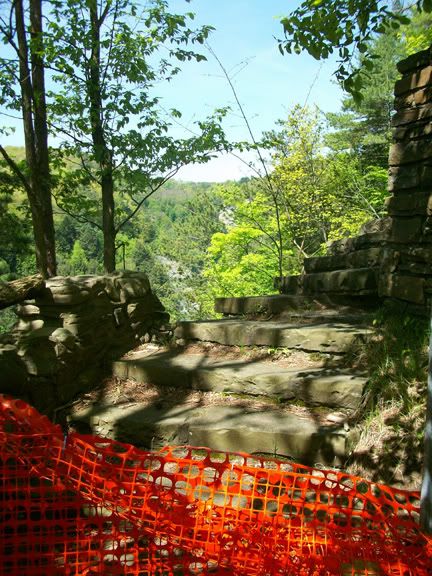 I would not suggest going on this trail...
The Lower Falls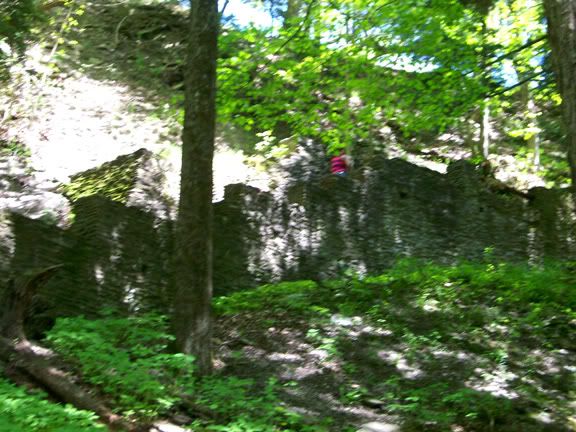 The ancient looking stairway to the Lower Falls. Reminded me a lot of the Moorish Castle we saw on our honeymoon in Sintra, Portugal

PANORAMA!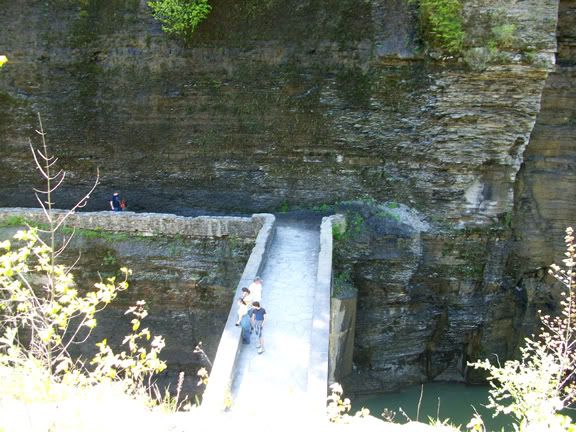 One of the very few crossing points in the canyon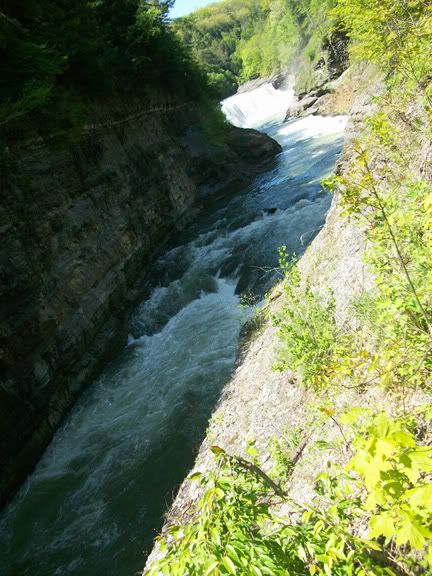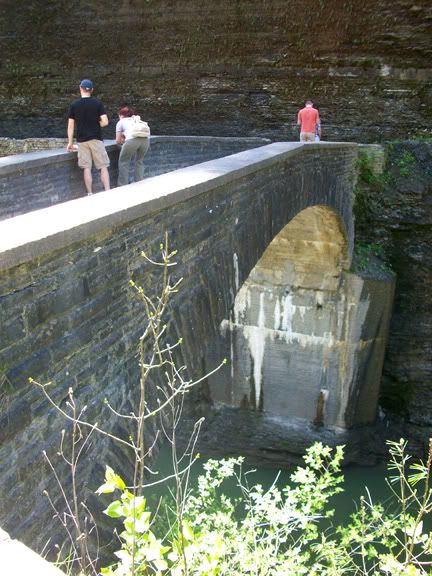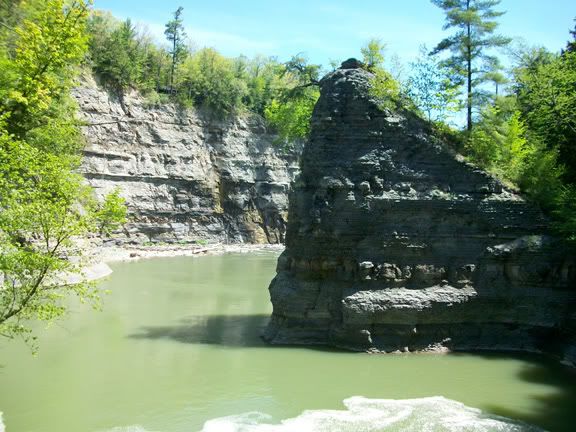 Reminds me of an Albrecht Durer sketch...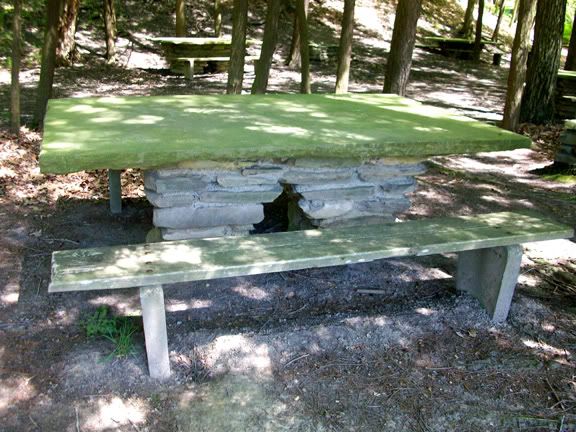 I really like all the use of local stones and slate on everything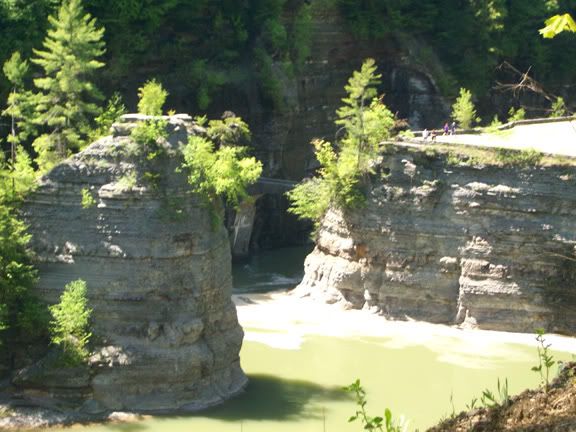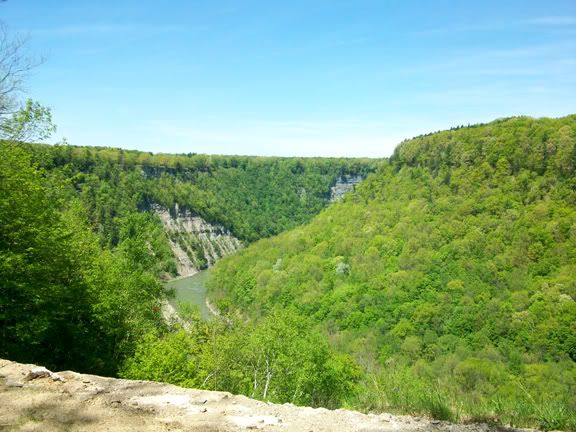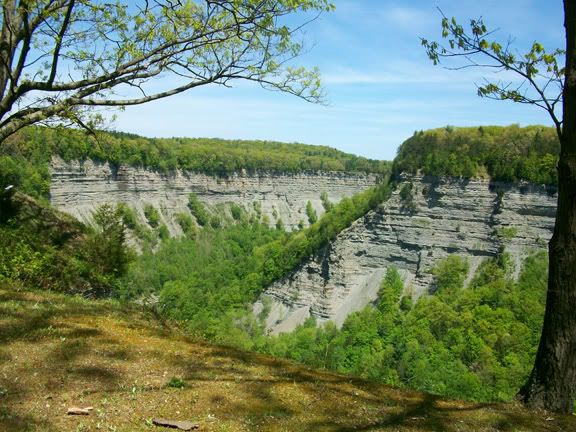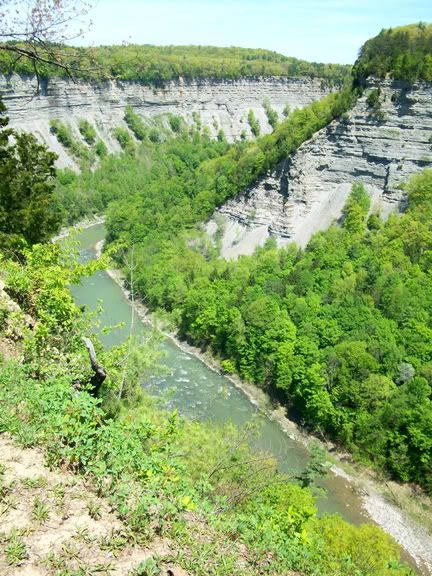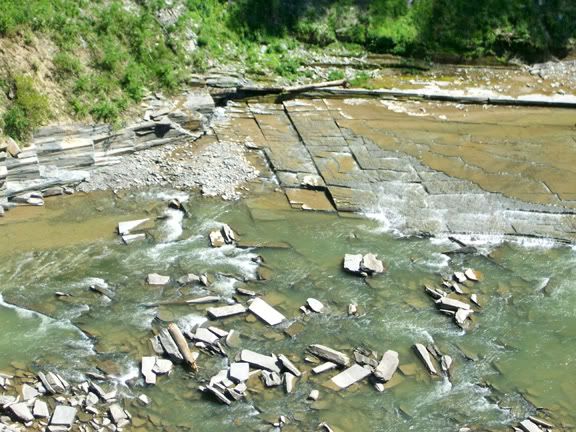 This is what I call "my mom's dining room floor" as she has slate tiles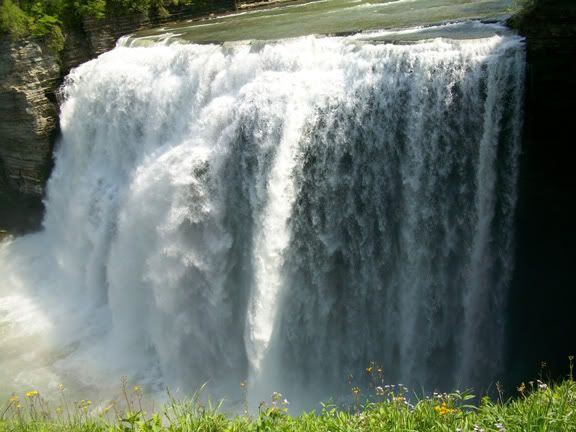 Back at the Middle Falls after a great lunch at the Glen Iris Inn.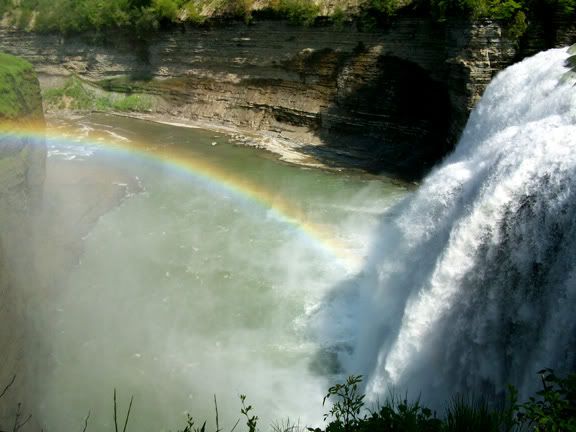 There's a rainbow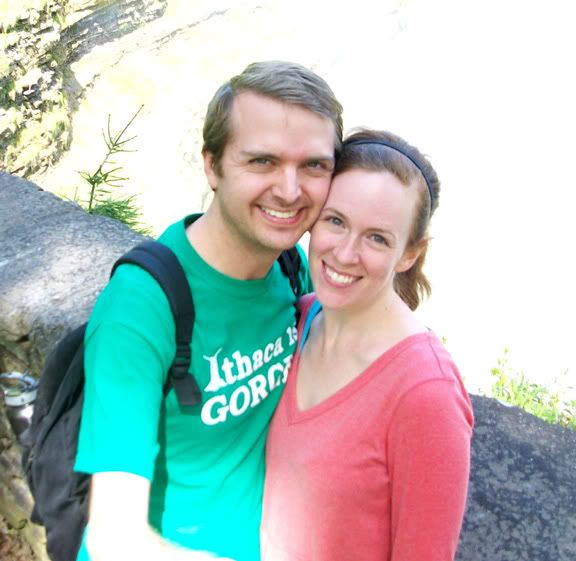 The waterfall didn't show up, so it was cropped...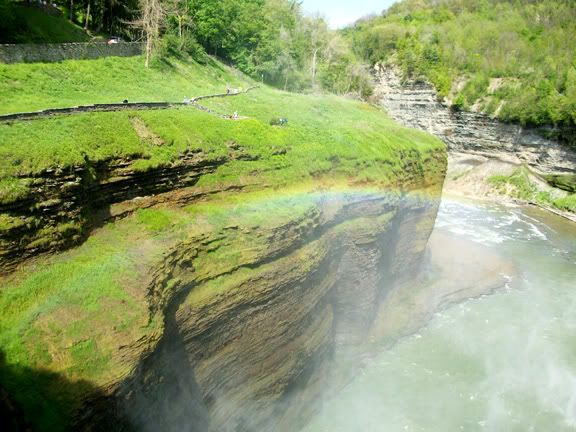 The Norfolk & Southern Railroad Bridge crossing the Upper Falls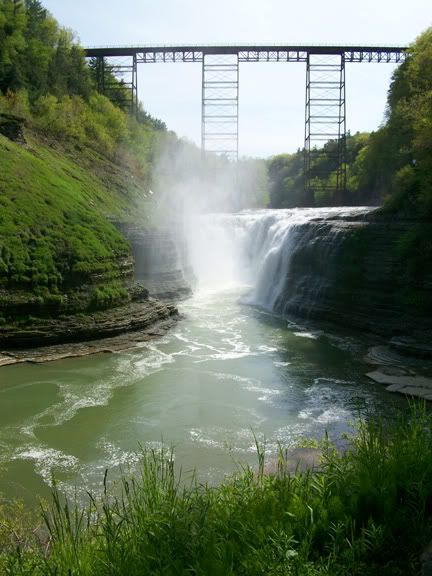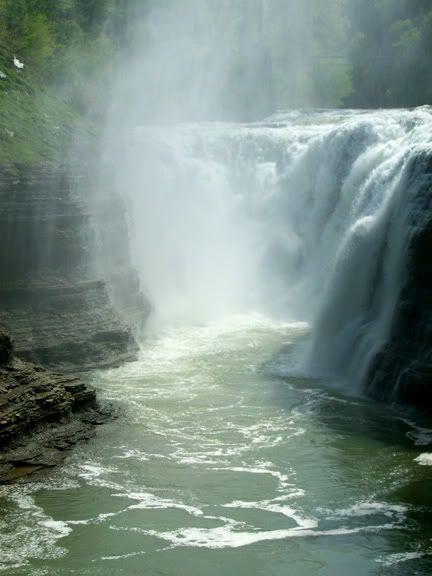 Set from Lord of the Rings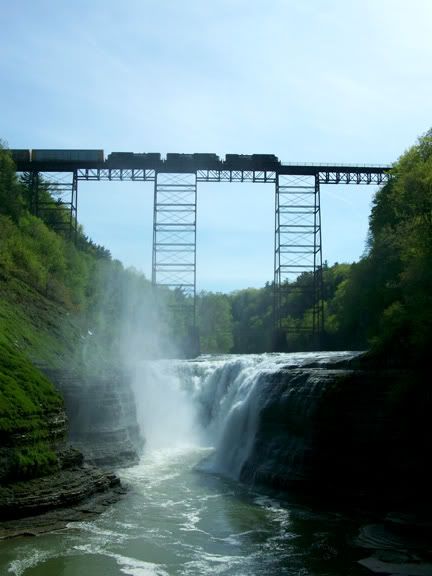 Train crossing the river. Hard to believe this was the easiest place to construct a bridge crossing...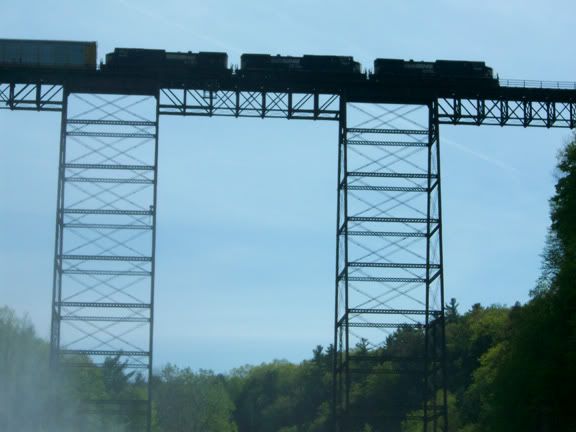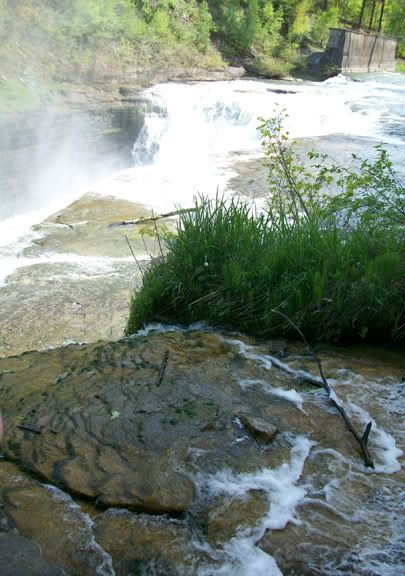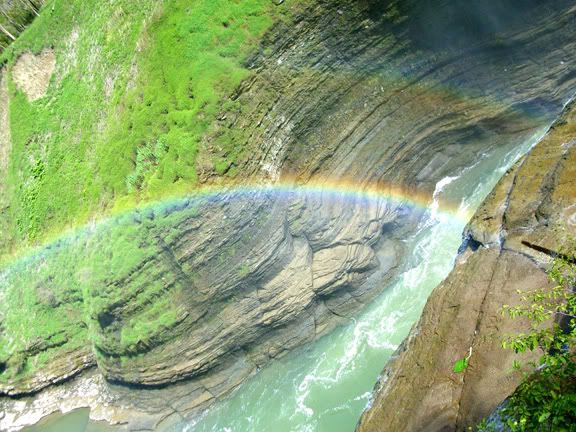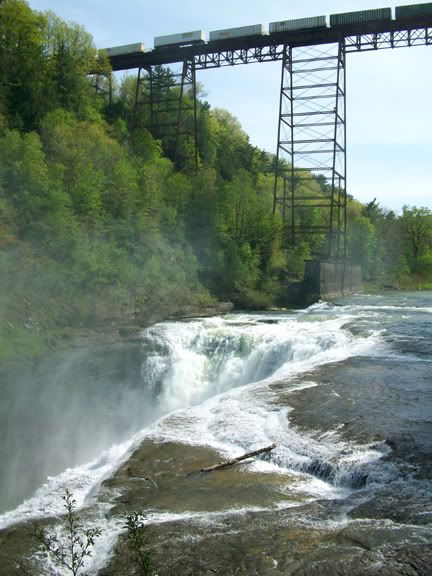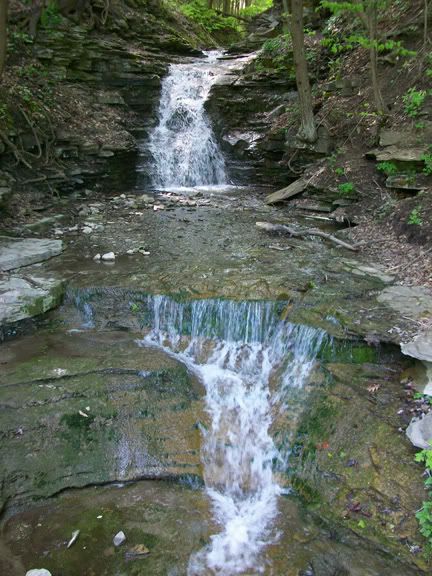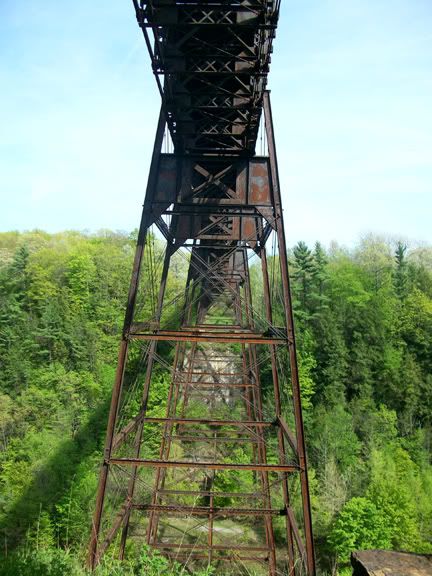 Wikipedia told me this is not the bridge from Stand By Me
They don't build them like they use to...
Part of the rustic path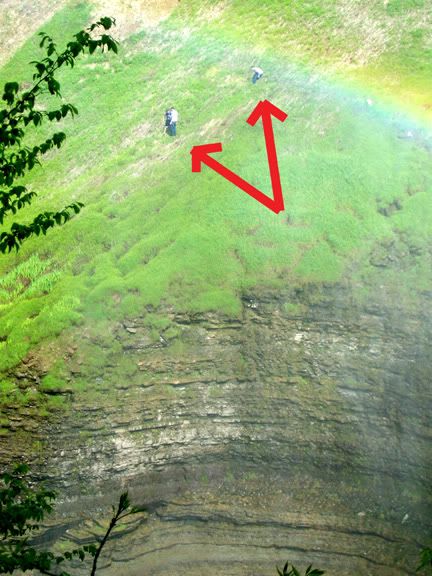 I took this shot of these kids climbing on the steep cliff over a 100 foot high waterfall because I was pretty sure they were going to die.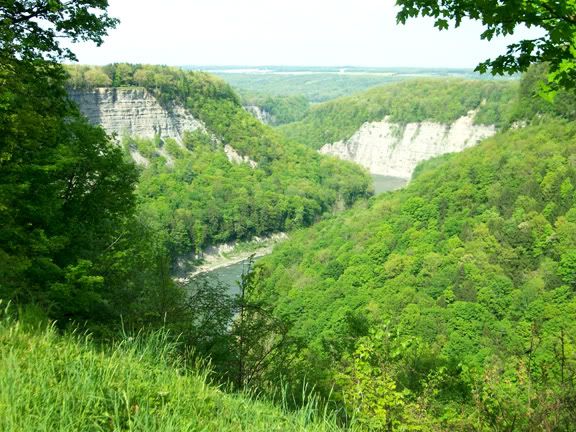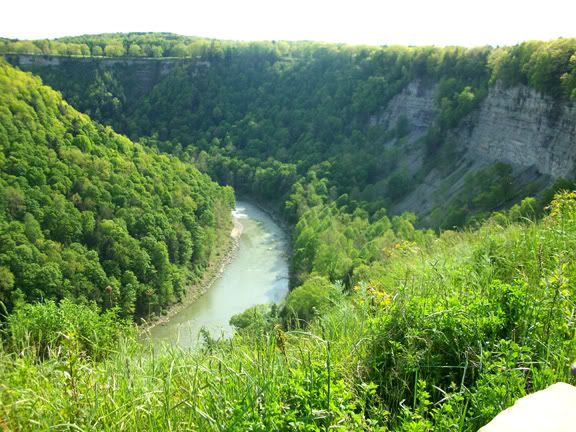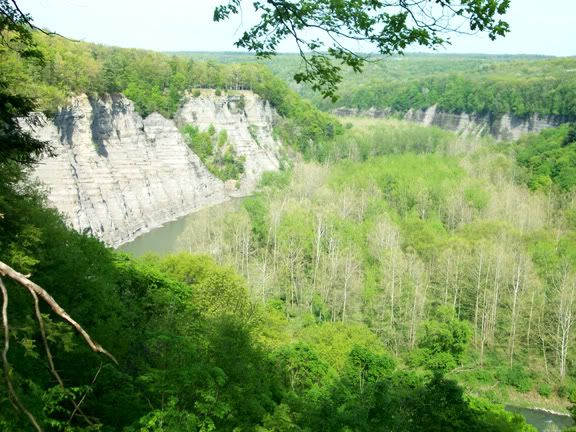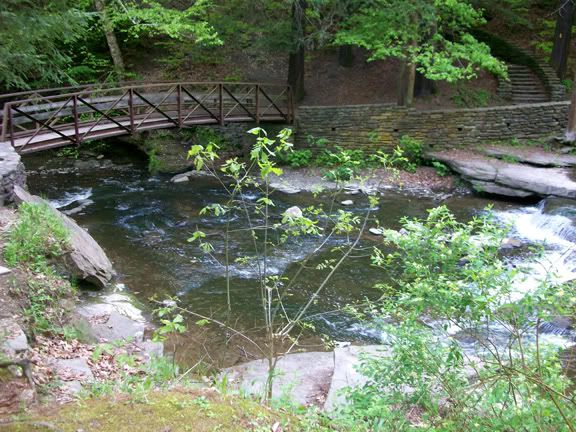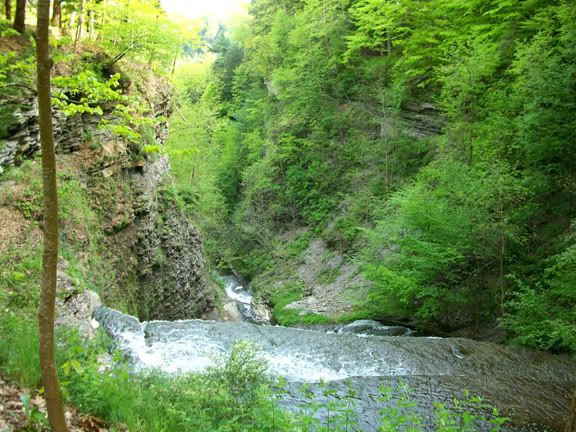 New York has really cornered the market on waterfalls...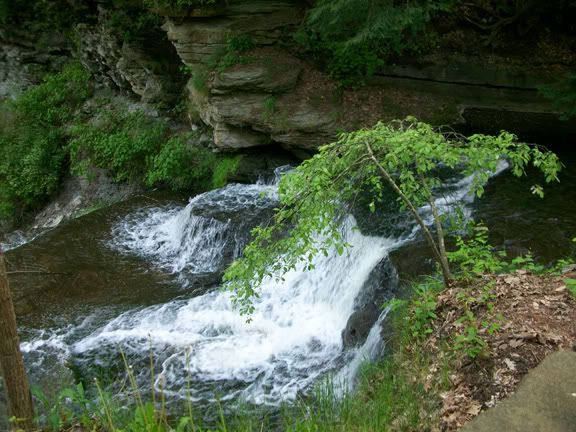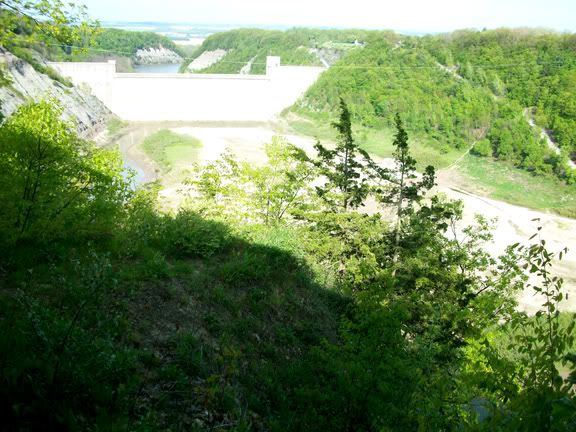 Getting close to the Mount Morris Dam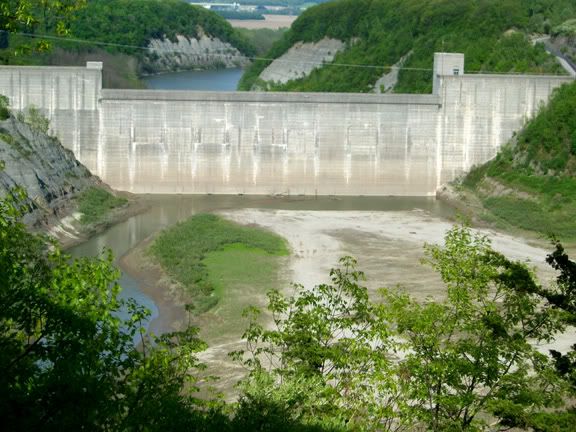 This is for Cathie! Let me know if you need directions to this giant chair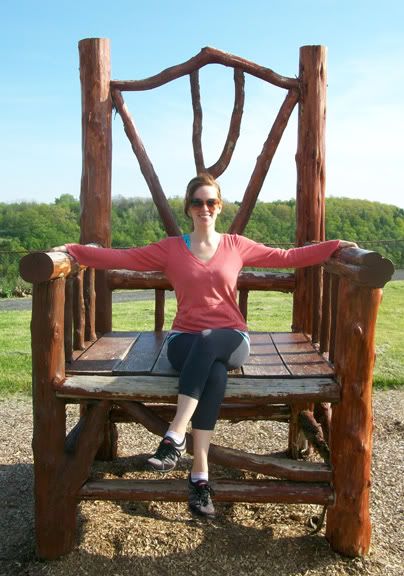 Megan on her thrown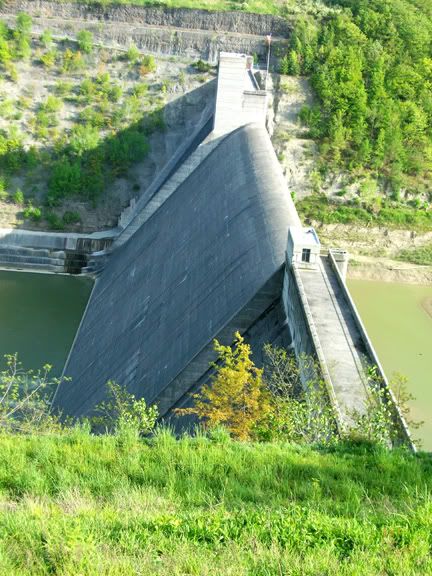 Mt. Morris Dam up close
Not much water behind that dam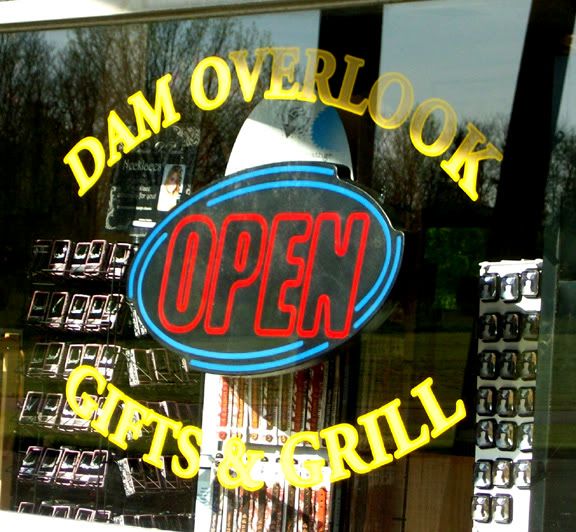 Nothing like goin' to the Dam Overlook Gifts & Grill...
HAPPY BIRTHDAY MEGAN!!!!