Telethon 2012 for Lollypop Farm was a great success thanks to the Rochester community and beyond. Our goal of $210,000 was exceeded as we reached 237,230!!! Here's a WHAM 13/Rochester CW interview.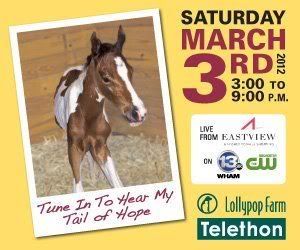 Info in case you didn't see it earlier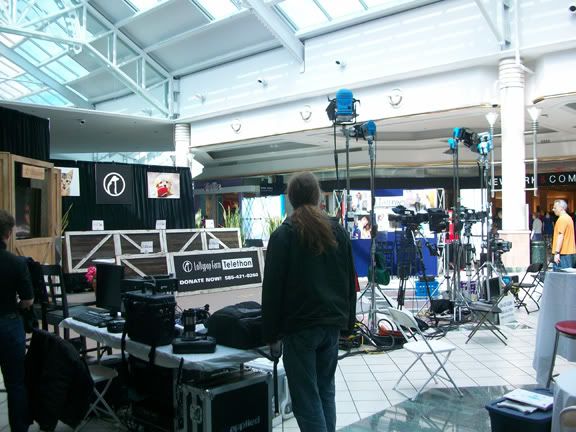 Setting up for the big show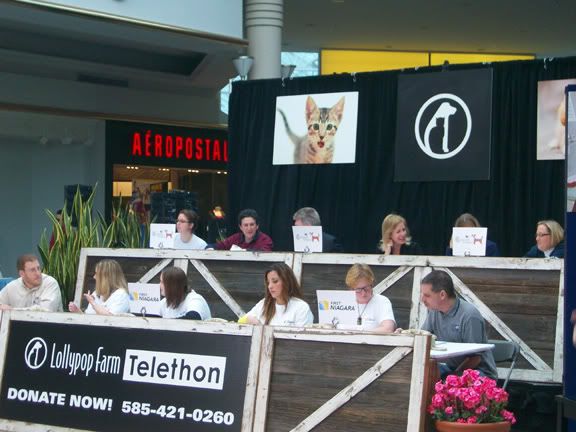 The phone bank volunteers I trained. They did an awesome job this year. They had very nice handwriting, which was complimented on by a lot of people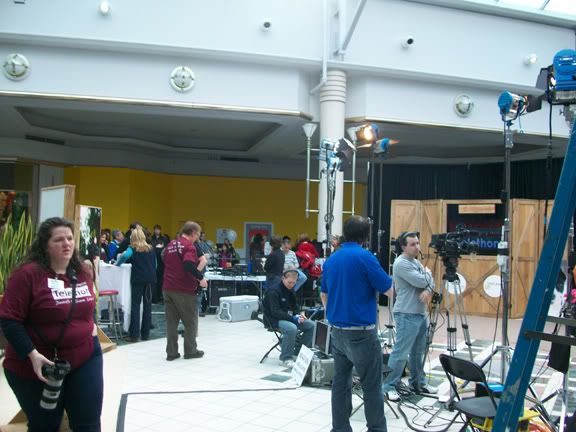 Not-so-behind the scenes at Eastview Mall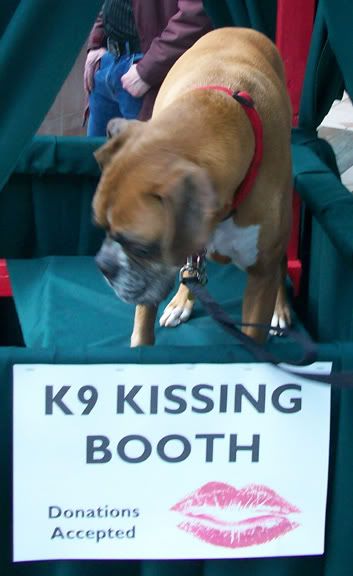 The kissing booth
Our first customer!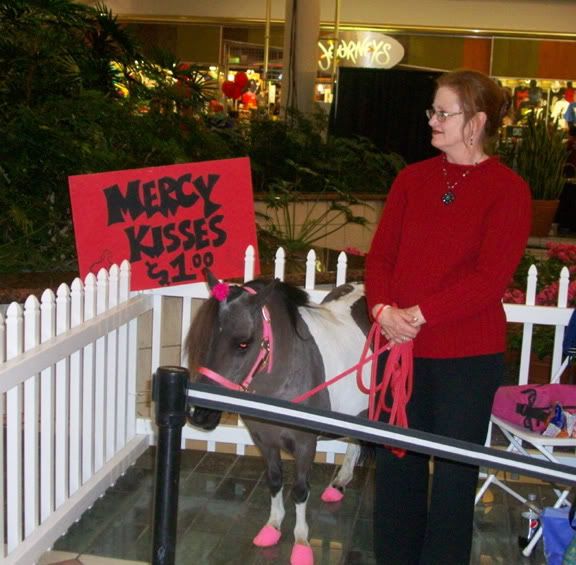 Mercy the Mini Horse! She's already a star at Lollypop, but the pink shoes really capture the diva in her.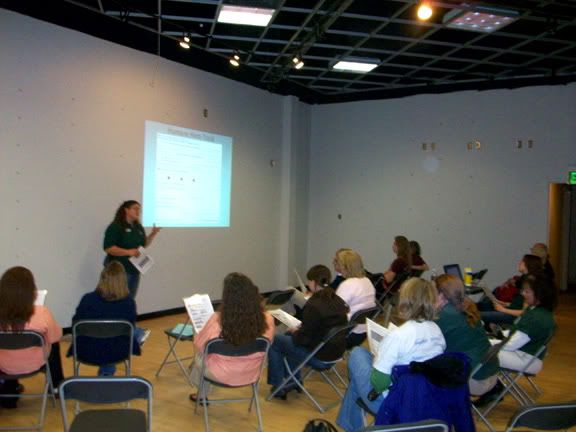 Joanna doing an awesome job training more phone bank volunteers. TEAMWORK!
Busy answering the phones

Behind the scenes with all the "overflow" phone bank volunteers. That's a lot of phone calls!
The show's over...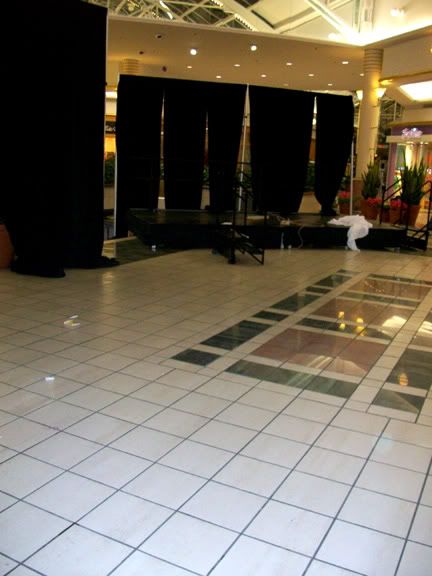 The set was taken down in a matter of minutes. As Karen said, "It's like Christmas. You spend months shopping and weeks to get everything ready and then all the gifts are opened and forgotten about within five minutes."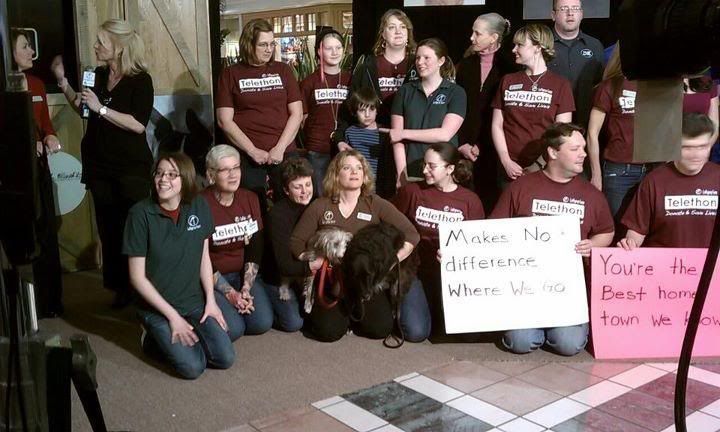 Another great Telethon! Lots of "good jobs" and "congrats" to go around. The Rochester community for their support of our animals. To all the volunteers who poured their time and energy into this effort. To all the staff that dedicated countless hours during the Telethon and year-round. It's moments like this that show why Lollypop Farm is such a wonderful and unique place for animals!