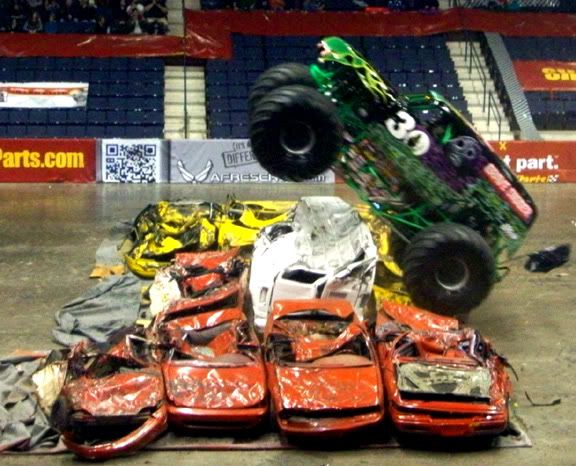 MONSTER JAM THUNDER NATIONALS FEATURING GRAVE DIGGER AT THE BLUE CROSS ARENA IN ROCHESTER, NY!
You have to admit that my wife gets me some pretty awesome xmas gifts...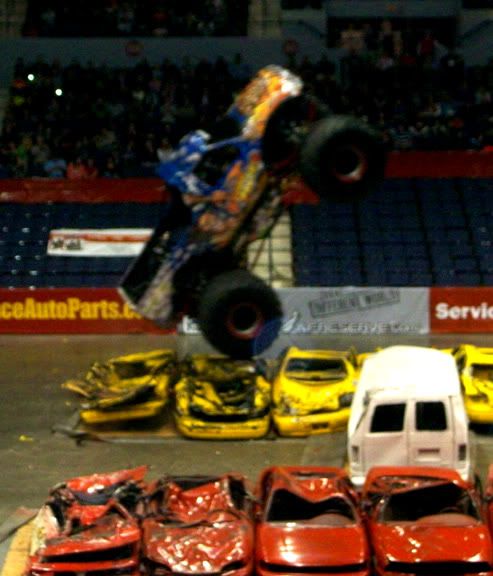 STONE CRUSHER!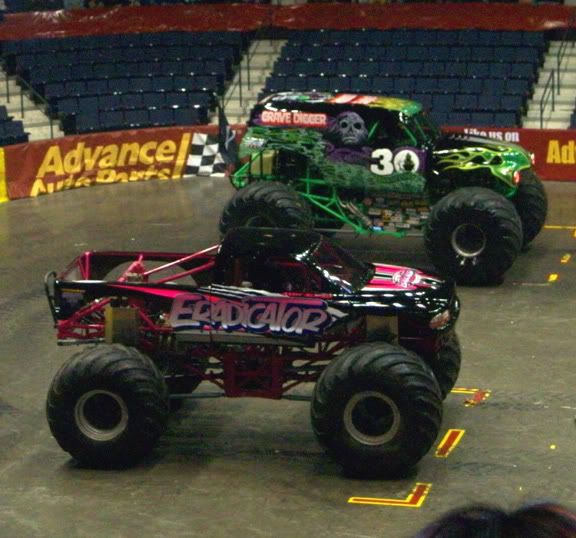 Who will win? Eradicator or Grave Digger?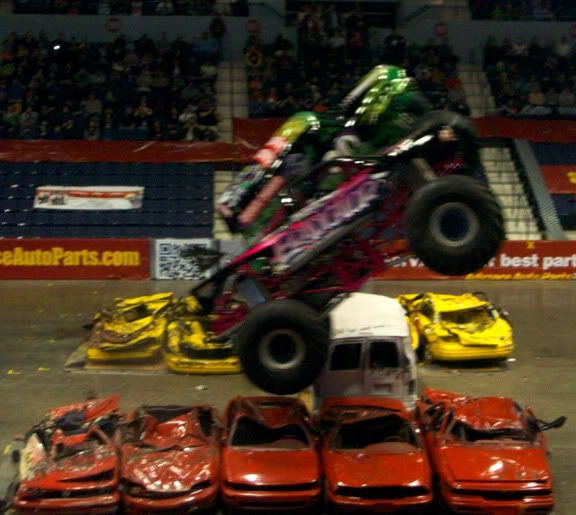 GRAVE DIGGER!!!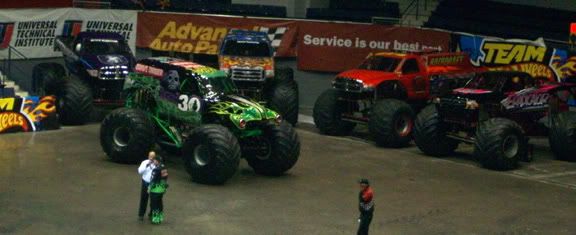 This is a truck line up out of my 8 year old dreams...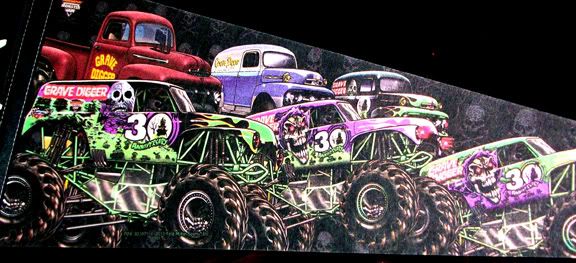 The Grave Digger pennant/the tattoo I'm going to get...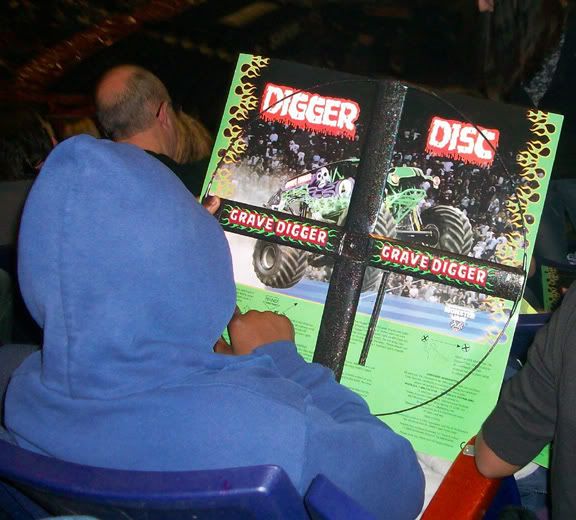 Monster Jam is really good at coming up with products. Products like the Digger Disc boomerang
Or the Grave Digger hat that came with cotton candy for only $15...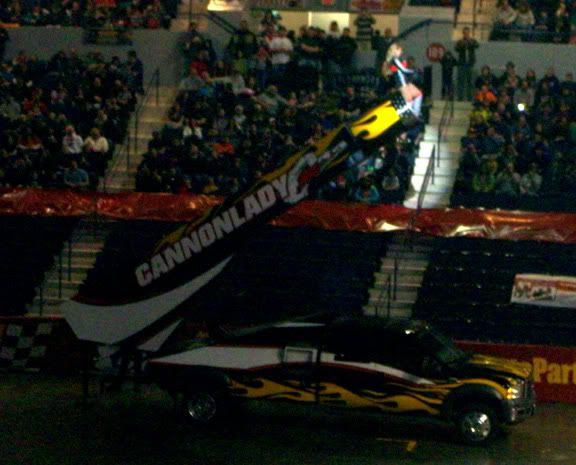 CANNONLADY! The ceiling of the Blue Cross Arena is so low that they had to fire her from the minimum trajectory, which was still really close to the ceiling. We found out that her entire family does this for a living and her husband blew himself up earlier as "the Human Bomb."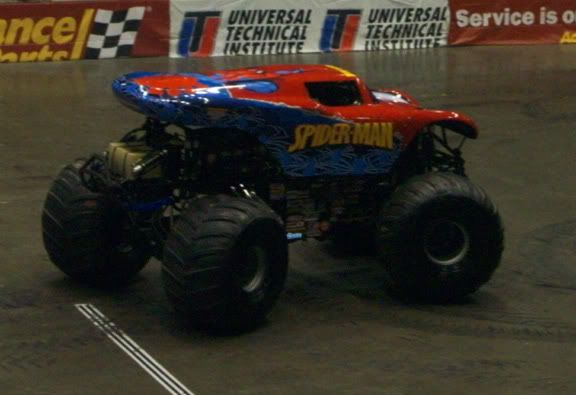 Spiderman would have been much cooler if it didn't stall every time the drive hit the accelerator...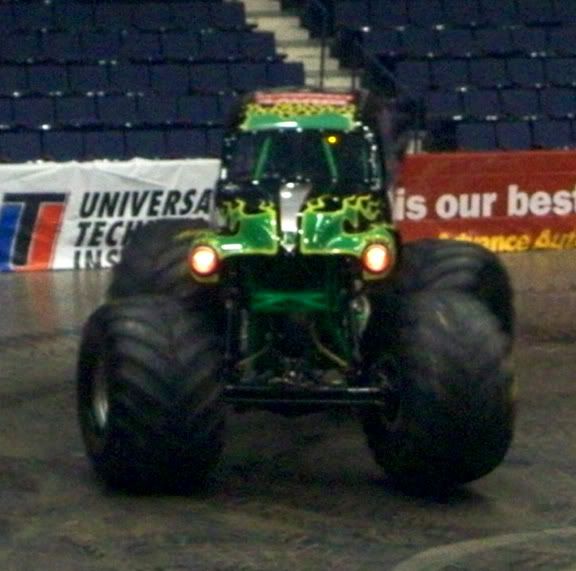 GRAVE DIGGER!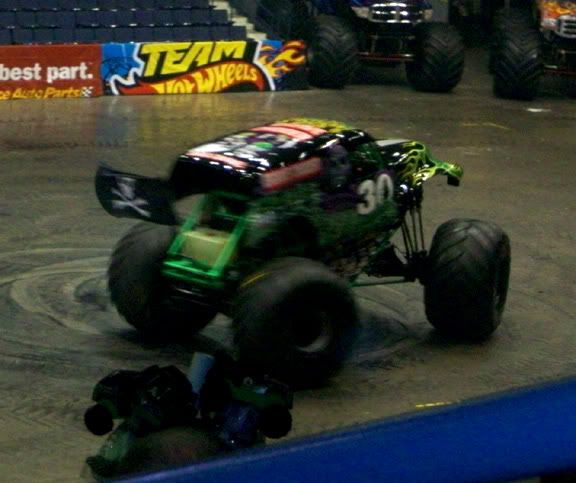 Just doing a few donuts...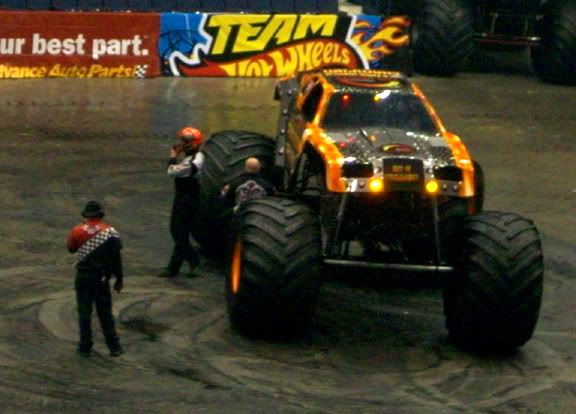 Maximum Destruction was the true master of donuts. I have to admit, I was genuinely impressed with this performance.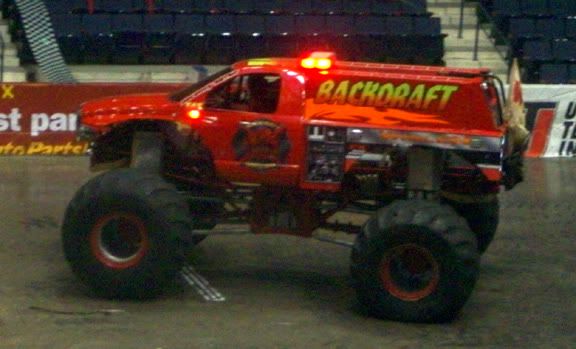 BACKDRAFT right before that rear tire went flat and he had to leave the show.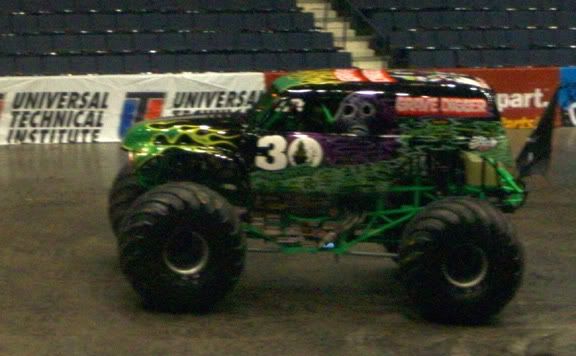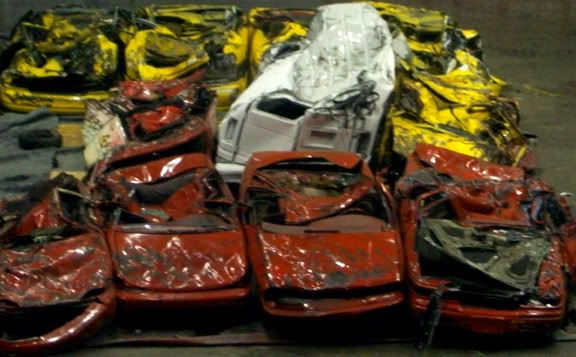 Evidence of a hard days work...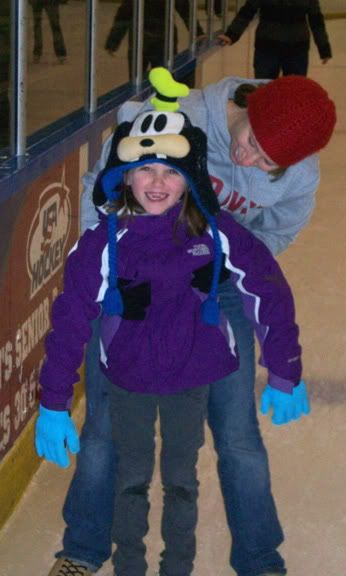 Teaching Rachel how to ice skate! The facilities at Monroe Community College are really, really impressive.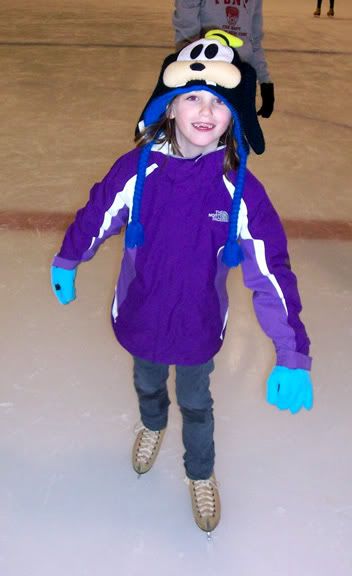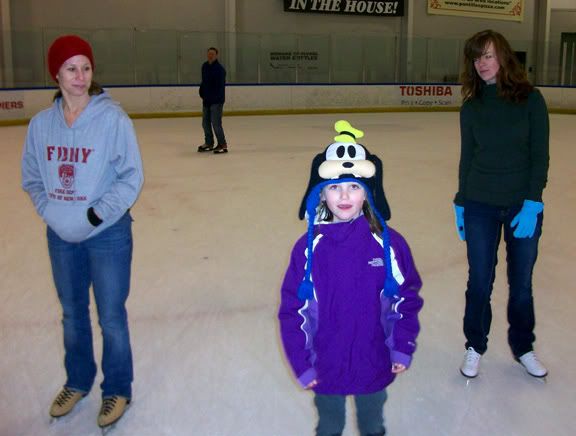 My strange ice skating still life...
This dog is so cute that in the time it will take you to read this sentence, 15 people have already emailed me about adopting her.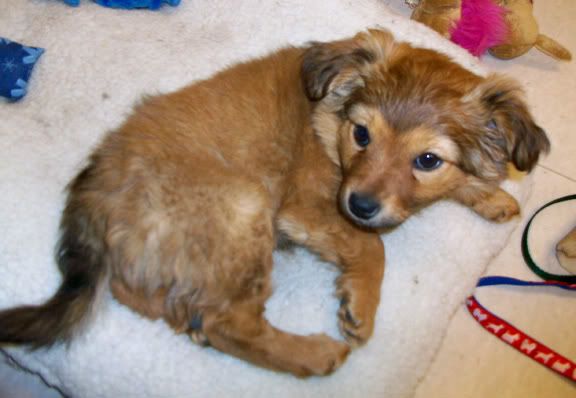 And yes, my job is so awesome that this puppy is considered "job related."
That's it for now. I have a string of weird blogs that will probably continue next week. All I can really tell you is I'm changing my name to "Andy Warthog" for an evening in Buffalo. Even I don't know what that means...