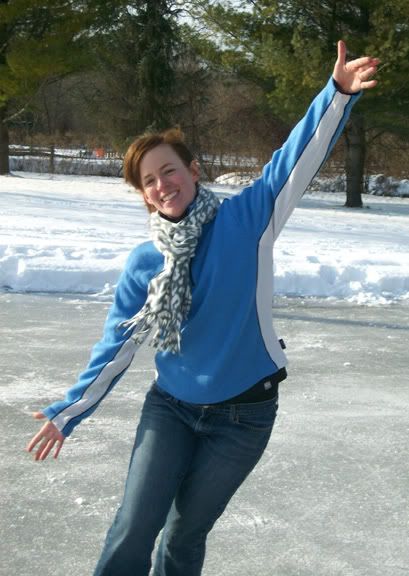 My wife showing off her skills she learned from the Ice Capades.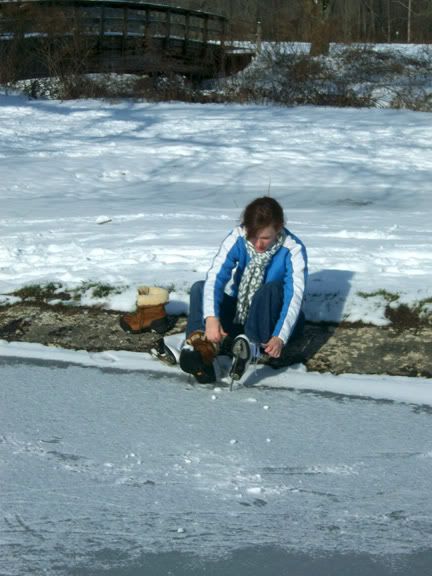 A delightful Upstate New York winter day and Martin Luther King Day spent hiking and ice skating in Ellison Park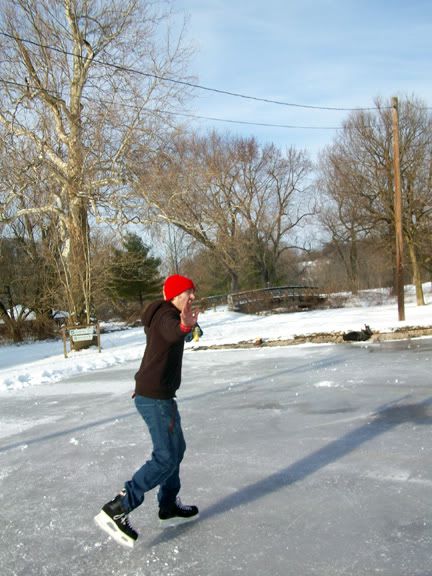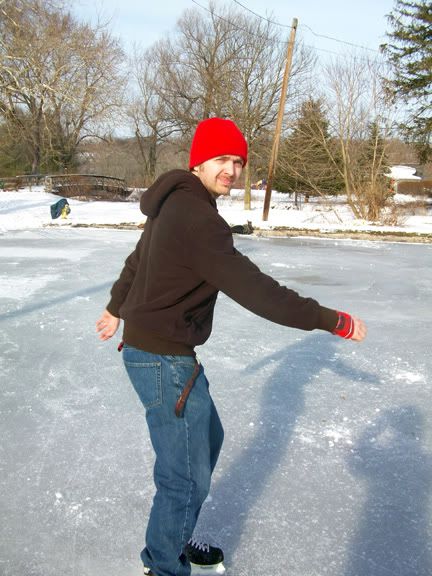 I posed for ten minutes to get this hockey stop shot. Don't let it fool you. All I forgot to do was photoshop a spray of snow that looks like it came from a snowplow.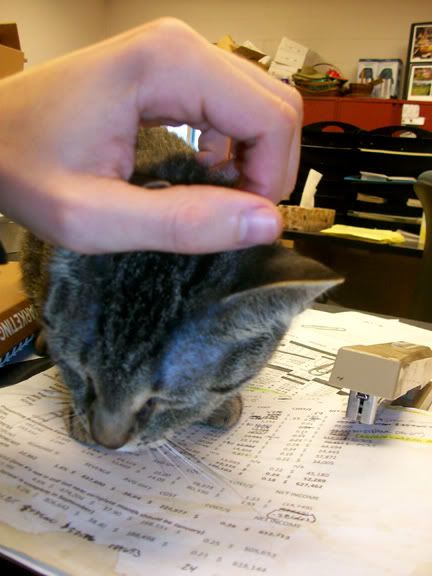 Geez Louise is still at the office with a little bit of a winter cold. Great cat and discovered how much fun it is to hit the "test print" button on the printer...
That's about it from the tundra of Rochester.