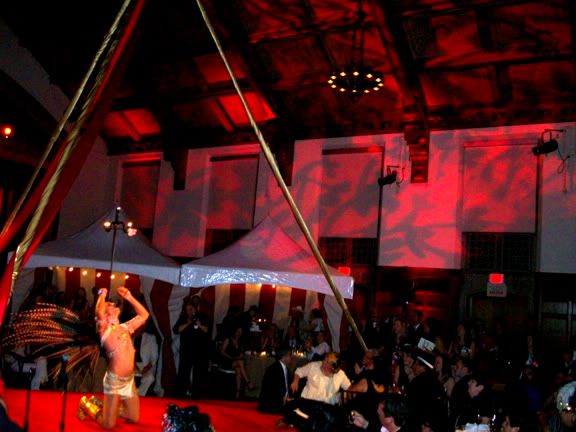 Le B.A.R.C. (Bohemian Arts Revival Cabaret), Lollypop Farm, the Humane Society of Greater Rochester's fundraising gala. It was amazing! Sword swallowing, baudy women, contortionists and so much more.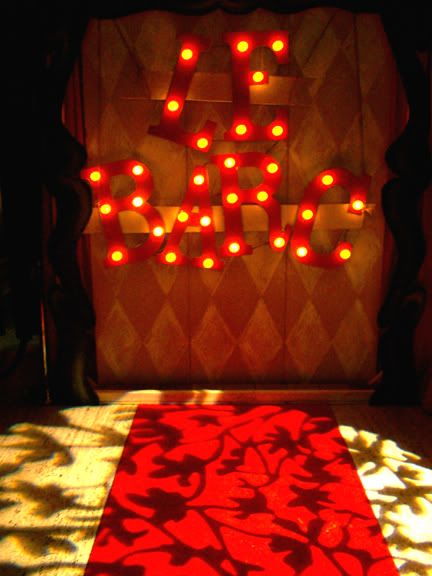 The entrance. If only I had a pic of the guest as they walked in. I think we really lived up to the motto of "a night of the unexpected."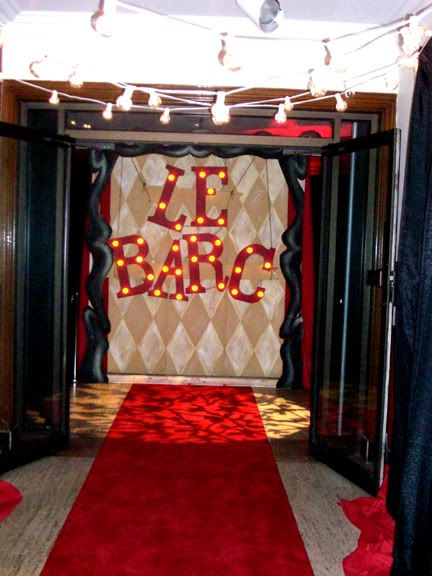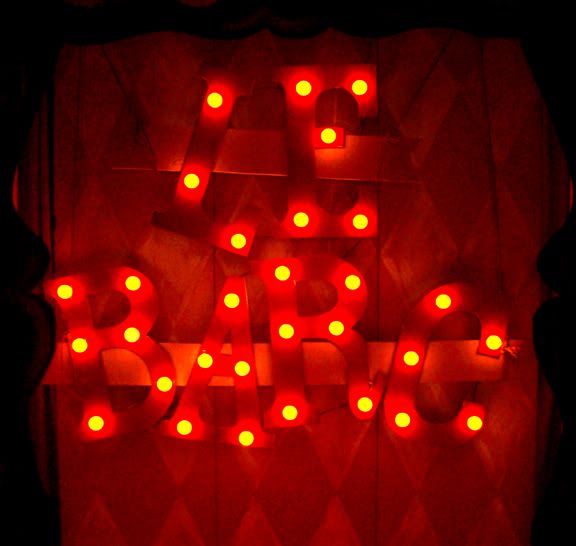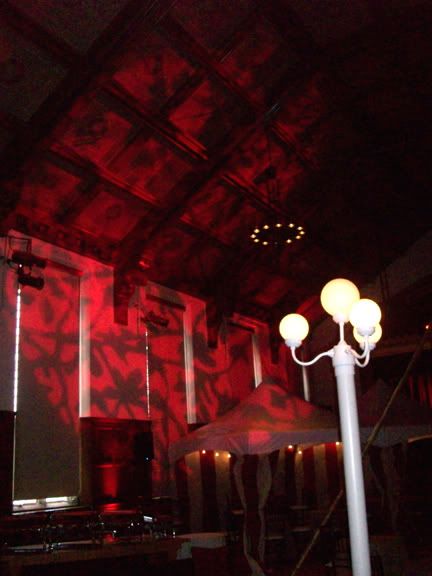 before opening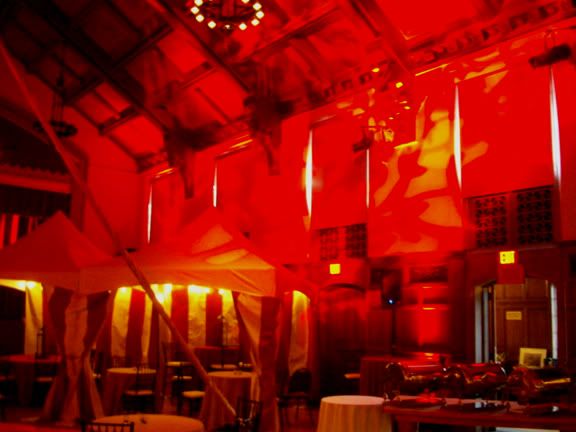 So red!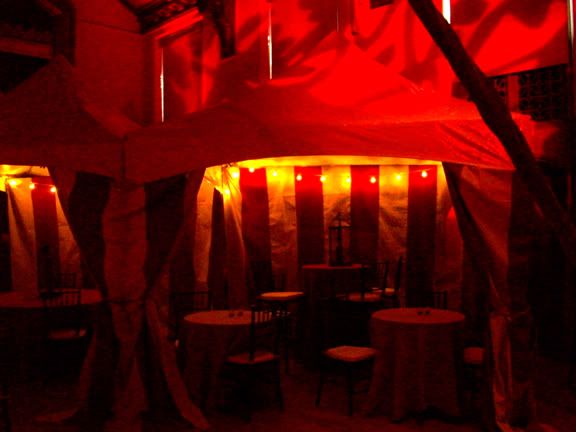 I wish I had more time to fiddle with my camera to take better pictures of the evening. Sorry...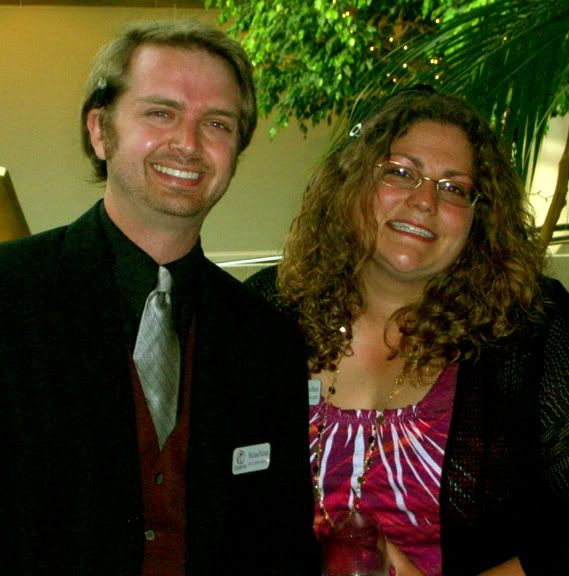 Here I am with Joanna, who's all over the news today for our rescue of eleven more horses from Riga, New York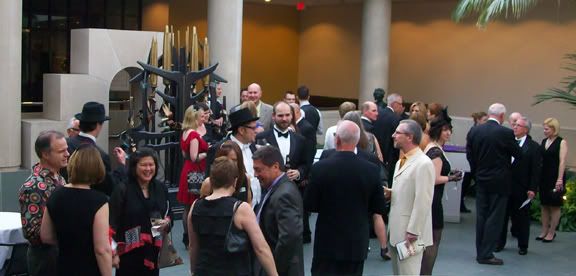 VIP cocktail event before Le BARC in the main lobby of the Memorial Art Gallery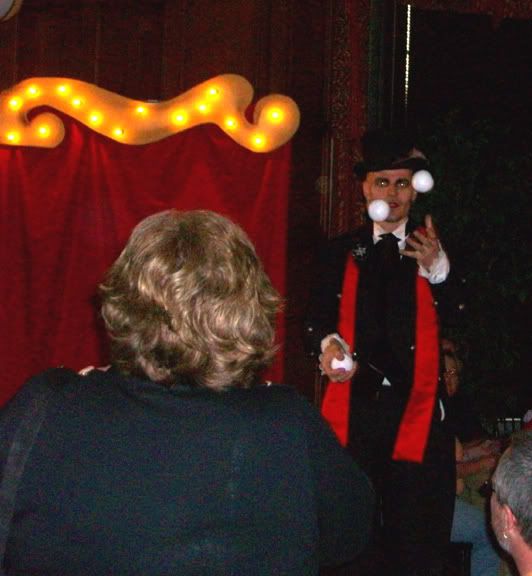 Juggling.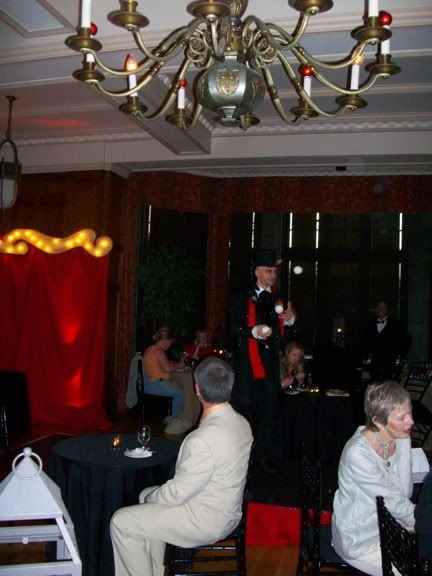 All the lights in the chandelier. Details in everything. It was like going to the theater for a show and ending up on stage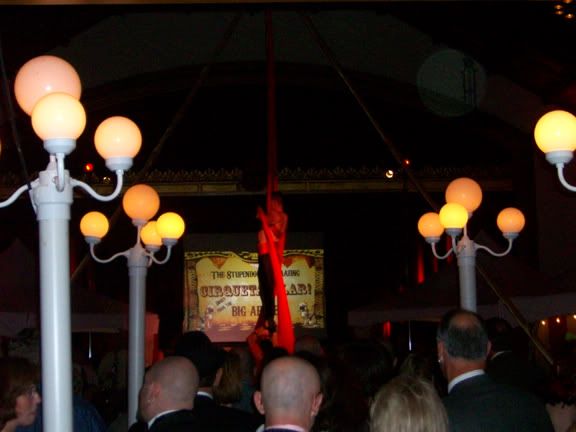 Aerialist on those ribbon things on the boulevard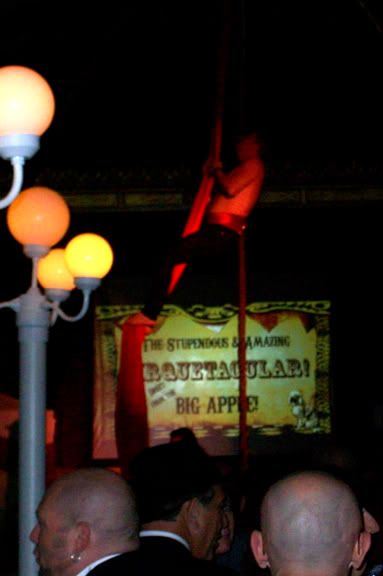 Contortionist!
Escape artist with baudy woman!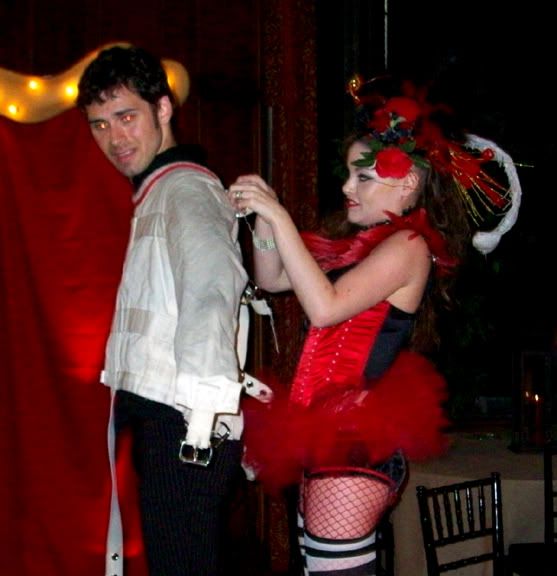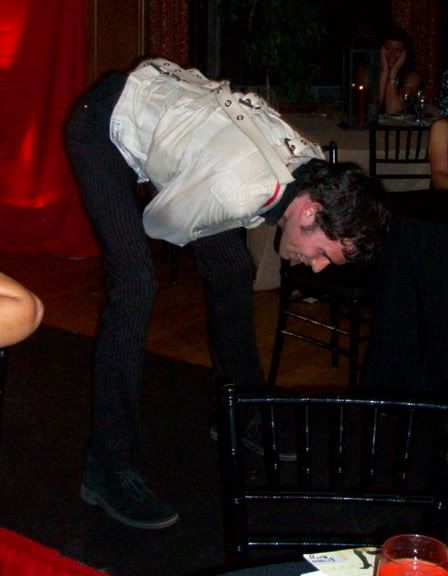 People actually had to leave the room when he dislocated his shoulder to get out of the straight jacket.
The whole time this was going on I was thinking "oh no, what is she going to do to our donor?" It only got worse when the whip came out.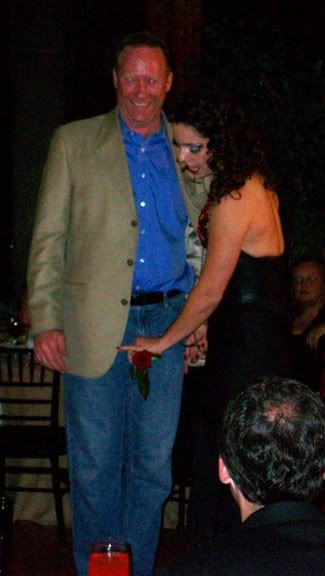 Making final adjustment to the rose before she whips the bud off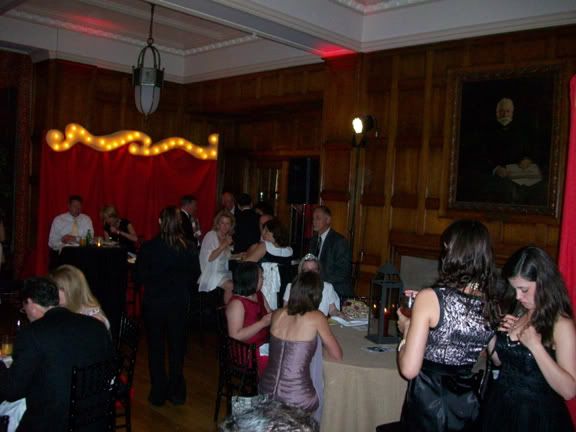 Everyone seems to be enjoying themselves.
I forget what was going on here. I'm thinking magic.
Sword swallowing!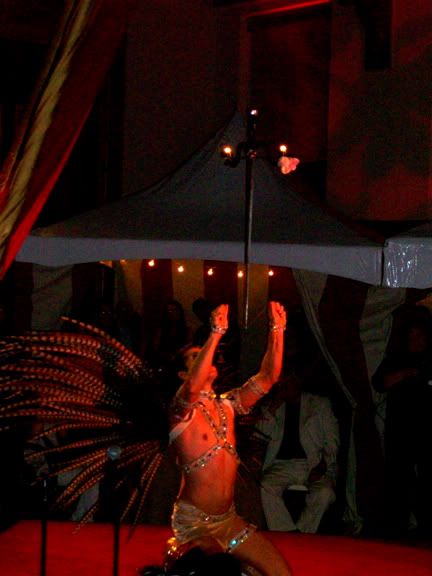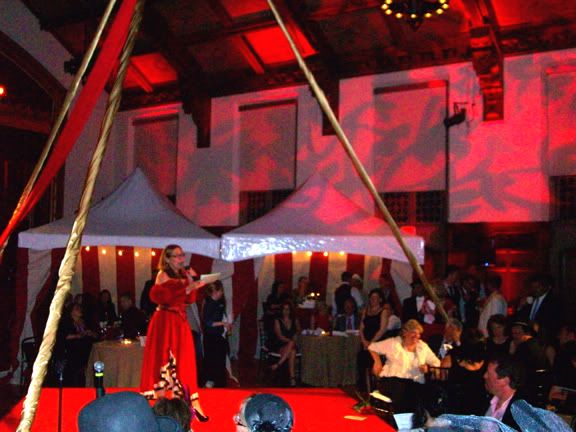 The live auction by Pam Sherman, the Suburban Outlaw.
Norma and Andrea Holland. Norma is a local news anchor and Andrea is a comedian/video producer. They were hilarious and I guess they got their outfits from a theater in Chicago. Norma and I also share a love of coffee.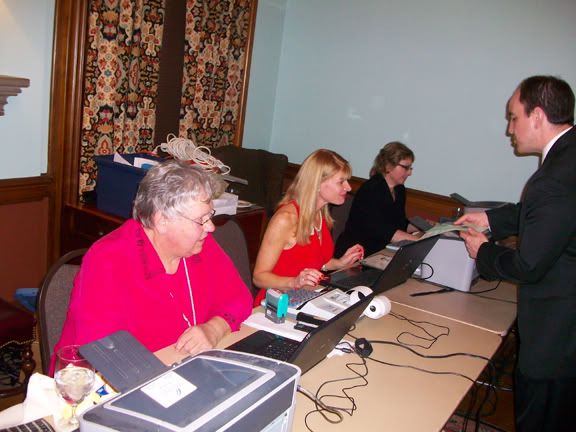 Here's where the real work gets done. Checking out all the auction items and everything else at the end of the night.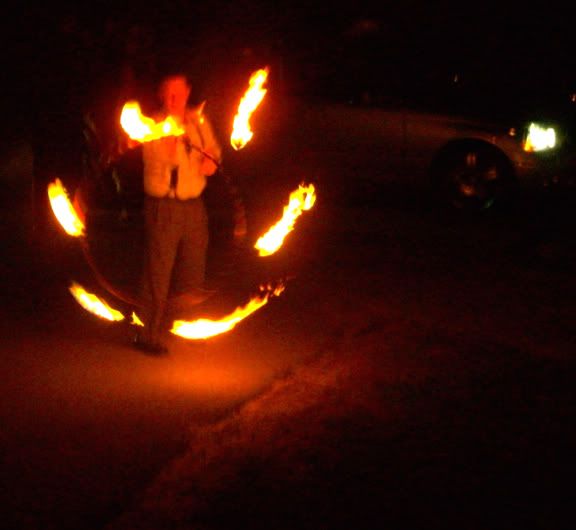 This is what was happening outside the window during check-out. At the end of the night, people were already asking "how are you going to top this?" Good question...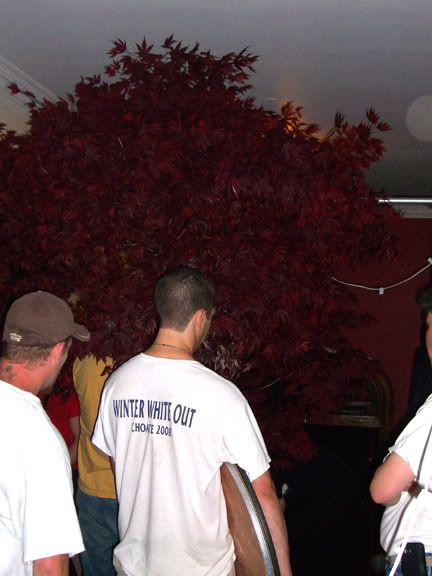 All good things must come to an end and here are some of the guys lugging out the trees...
It was a great night. Thanks to all of our guests, sponsors, volunteers, artists, staff, and anyone else that made this such a wonderful night.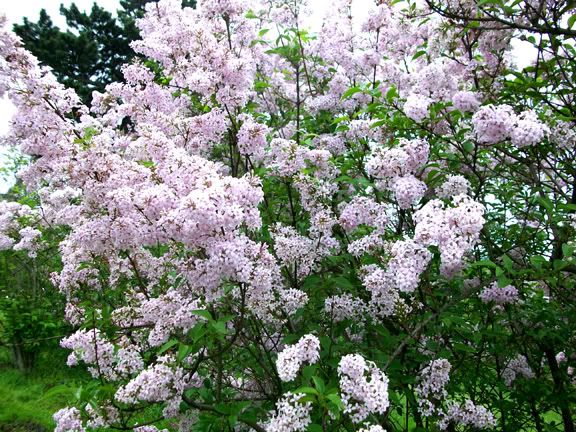 The Lilac Festival in Highland Park. It has seriously rained in Rochester for about a month and a half straight. It's rained so much that they had to cancel several days of the Lilac Festival, which is about 10 days long. We finally made it out on the last day and it even rained then...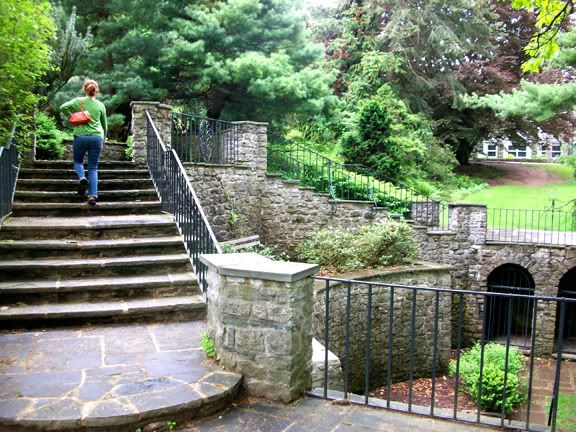 Megan and I went back to the scene of the crime for the first time. This is the sunken garden at Warner Castle in Highland Park, which is maintained by the Rochester Civic Garden Center. This is wear we took our wedding photos almost a year ago.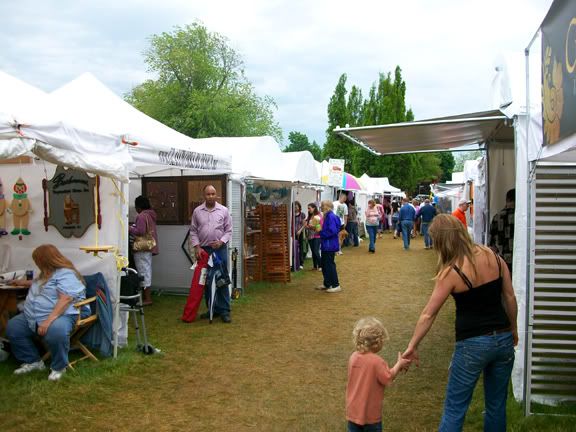 The art fair portion of the Lilac Festival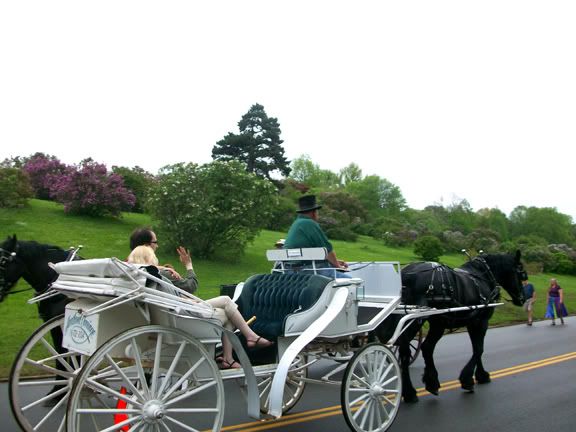 handsome carriage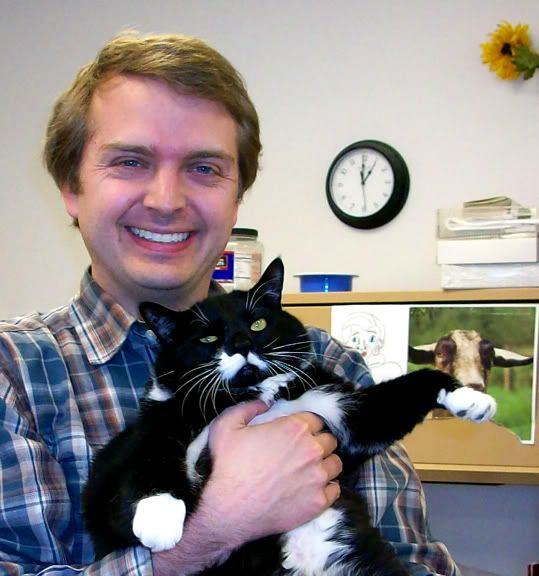 Tomorrow afternoon, I will be saying "I knew her when..." This is Minnie and she's going to be Lollypop Farm's "Pet of the Week," which means she'll be on TV tomorrow and on all sorts of things. She's 15-24 lbs (depending on your source of information and easy going, friendly, loves dogs, and food. And, I like her too much to keep her in our office any longer. Hopefully, she'll get a forever home tomorrow!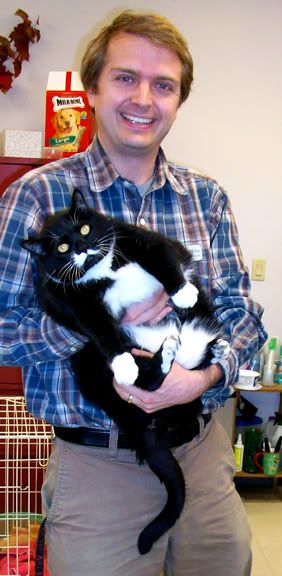 Ok, Minnie is done with the photo op. Whoever gets her will be very lucky!