A big congratulations goes out to Megan this week since she has a NEW JOB! "Didn't she just get a new job?" you say. The answer is "yes, and she seems to collect jobs like candles," but that was a great temporary opportunity that ends in December. She'll start at Hillside Family of Agencies right after as an Event Coordinator (or something like that). Give her the ol' congrats when you get a chance!!! (PS - I'm still looking for a position and my resume is at www.mikekrausresume.blogspot.com
or to the left of this, just saying...)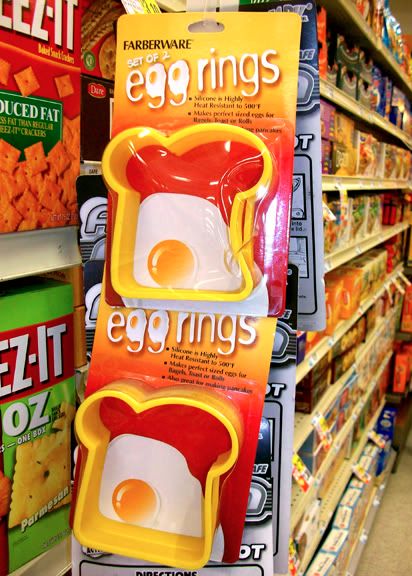 Proof again that there is no problem that can't be created that doesn't have an affordable solution. I like that they are trying to make eggs in the shape of bread, but I find in interesting that they suggest this for use on pancakes too. Maybe this is a suggestion for IHOP to make a pancake version of the KFC Double Down?
Before - During - After
Erin needed her bathroom painted and I needed something to keep me busy. Seems like a match made in heaven, right?
Before - During - After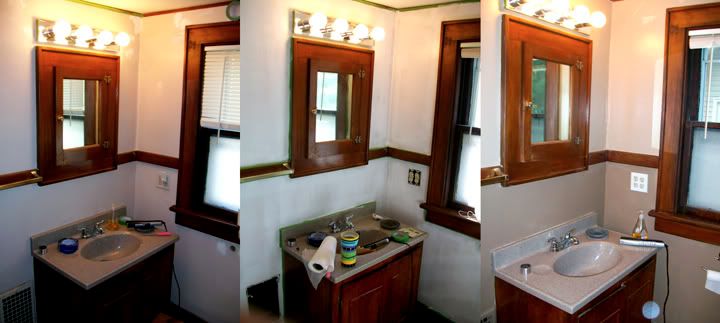 Before - During - After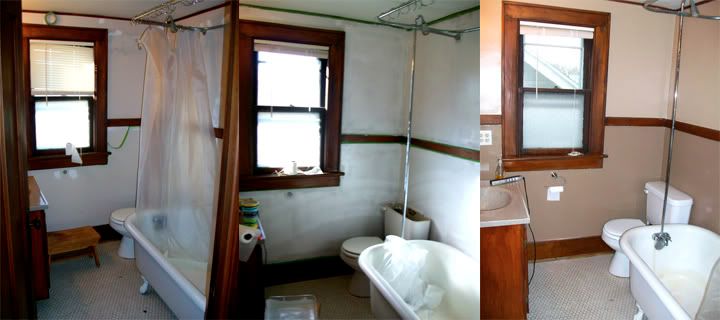 Before - During - After
Not bad. Last I saw, there were a few touch ups that needed to be done with a smaller paintbrush. Some cleanup of paint and putty here and there. Stuff I'll have to look at next time I stop by.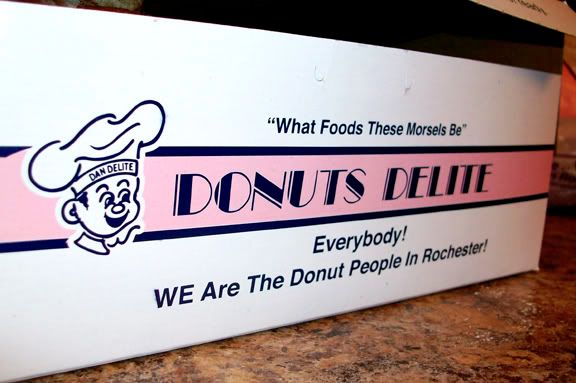 Some people get paid in peanuts, I elect for doughnuts. Donuts Delite to be precise. They are delicious and, I'm just guessing, not health food. We've been hearing "you have to go to Donuts Delite" ever since we moved to Rochester. After eating their food and seeing their website, I might have to make a pit stop in the near future.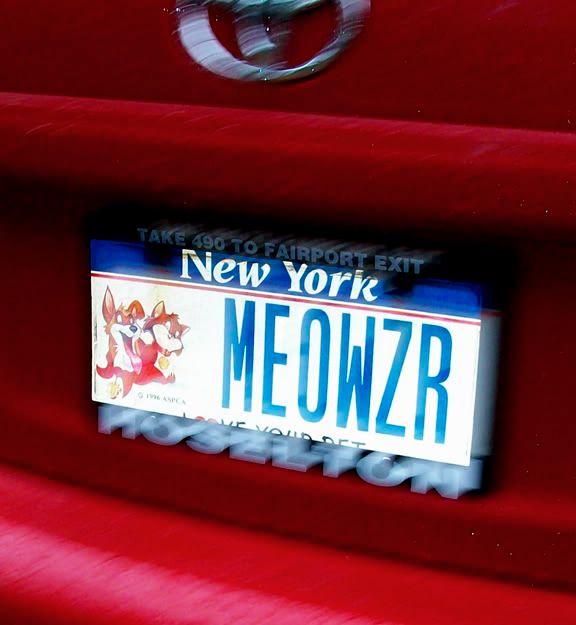 MEOWZR!!! It seems we might have a crazy cat person as a neighbor. Megan decided that she will use it as her exclamation from now on.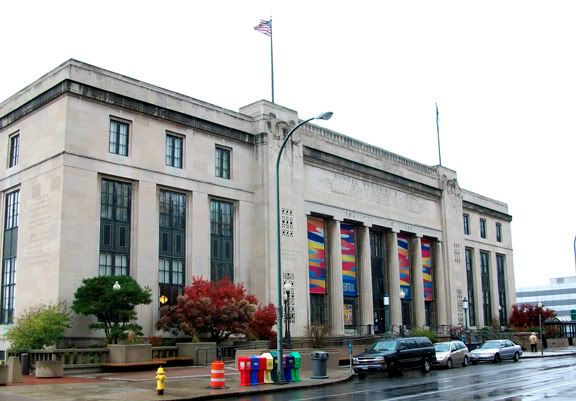 The Morton Rundel Memorial Library in downtown Rochester. Morton Rundel was a local art dealer who made money by investing in his cousin's company, the Eastman Kodak Company. When he died in 1911, he gave $400,000 to the city for the construction of this library and art gallery. But, the city took so long to start construction that the family sued (further delaying construction) and it wasn't started until 1934. By then, the Memorial Art Gallery was built and another art gallery was unnecessary. So, it's all library except a one room art gallery now. The building's on an old millrace along the Genesee River that was later used and abandoned as a subway. It is connected by underground tunnel to the modern Bausch and Lomb Public Library across the street.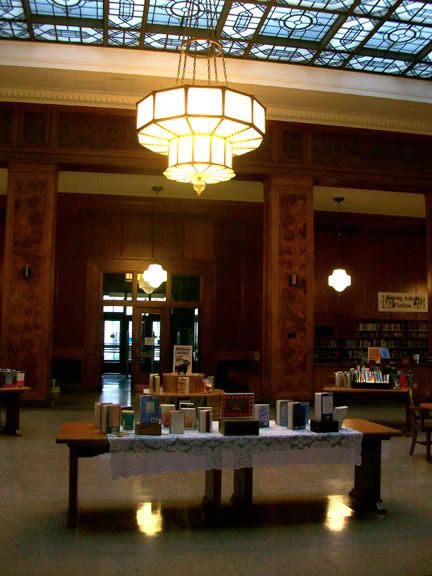 Inside the Rundel Library. I spent a few hours here last week just seeing what they had. Their local history room on the 2nd floor is pretty impressive. Lots of local, family, state histories. Big old maps of the city. City master plans from every decade that seem to be implemented a small bit or ignored completely. Microfiche!
The Detroit Lions (2-6) vs. the Buffalo Bills (0-8) in Loser Bowl 2010 this weekend. Megan and I will be there. Megan thinks there should be a Super Bowl of losers every year to determine the worst team in football. This is about as close as it's going to get to reality. I can only dream that this game ends in a tie (a likely dream with Stafford out for the season... again...)...