I'm now Twit-able. Please go to http://twitter.com/MikeKrausBlog if you'd like these updates on your phone or whatever. The same still goes for the Facebook page at: http://www.facebook.com/pages/Mike-Kraus-The-Blog/148570945185850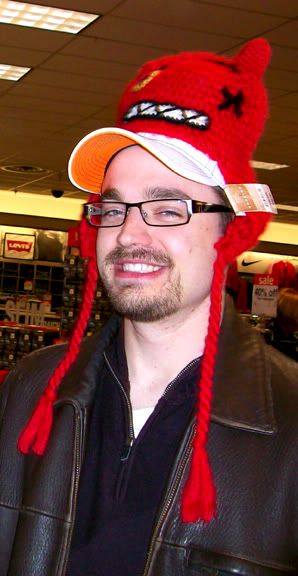 Pete at the JCPenney in "the mall" of Batavia, NY waiting to see Harry Potter and the Deathly Hallows: Part One. Word...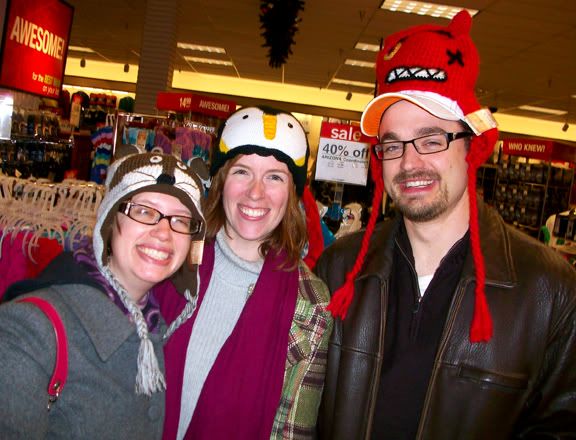 Sarah, Megan, and Pete in playing with knit hats at JCPenney since we got to the theatre really, really early. Megan and I are use to getting tickets really early for Harry Potter IMAX in Chicago, which you have to fight for. Batavia is not Chicago...
I had to join in with my frog hat.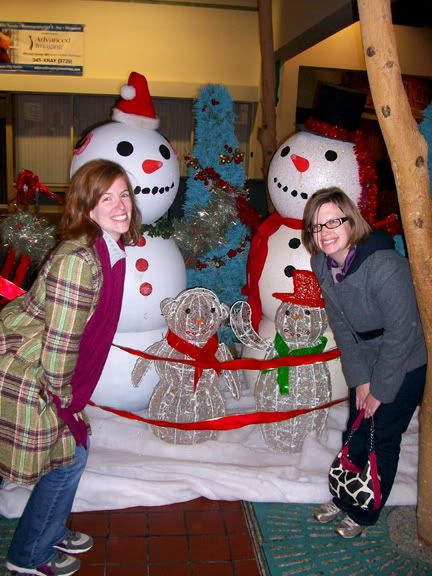 Megan and Sarah squealing about the snowmen in the rest of "the mall."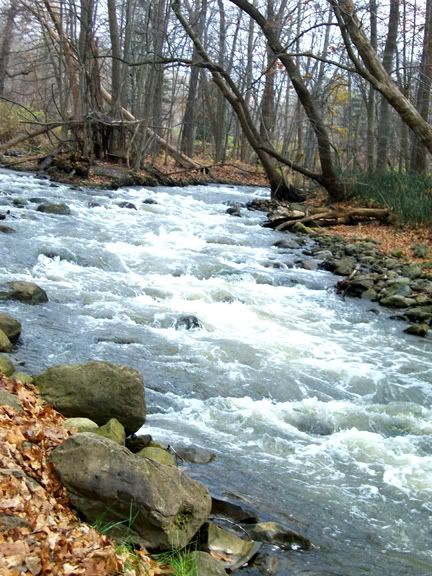 The Channing H. Philbrick (Linear) Park in Penfield, NY. Megan and I live in the Panorama Plaza area, which is surrounded by parks. So, we decided to check out this one which is a couple of blocks from our place behind the Home Depot.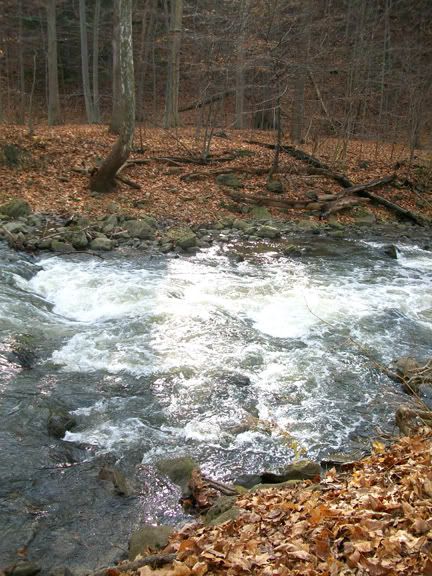 Philbrick was a former Town Supervisor of Penfield, NY and the park features Irondequoit Creek, which drops 90 feet in a one mile stretch of class III whitewater cascades. The area was first known as Sgoh-sa-is-thah (smashing water against rock) by the Iroquois and later became a mill and factory center around 1795 when Daniel Penfield purchased the township that now bears his name. This settlement lost its importance when milling around the High Falls in downtown Rochester started. The land was later converted to a sewage treatment plant that dumped right into the creek. It was removed and is the park we know today.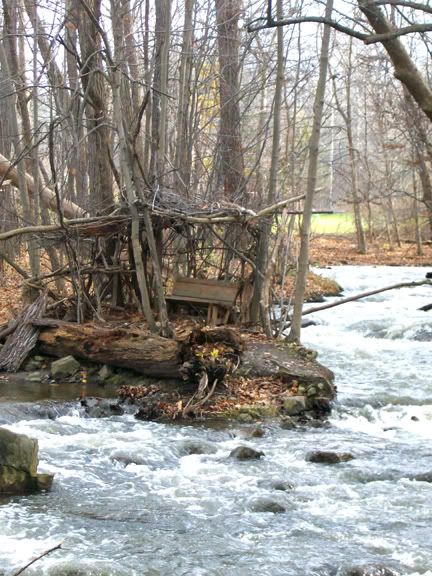 A nice hobo gazebo on an island in the middle of the creek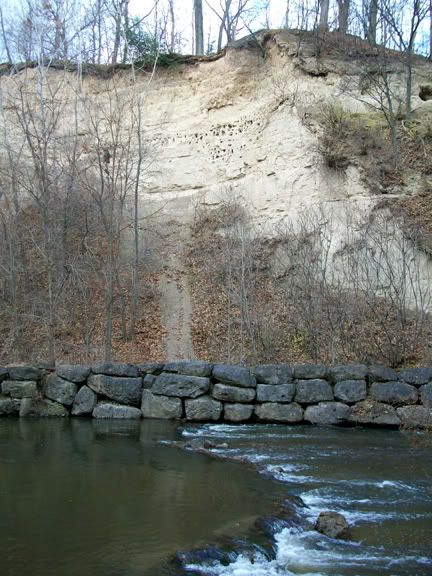 We saw giant Salmon carcasses and this bend. We just missed their run this year. These are clay cliffs that seem to have a lot of homes for little animals.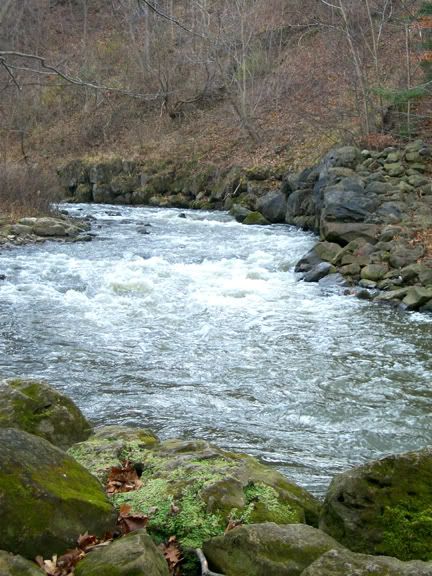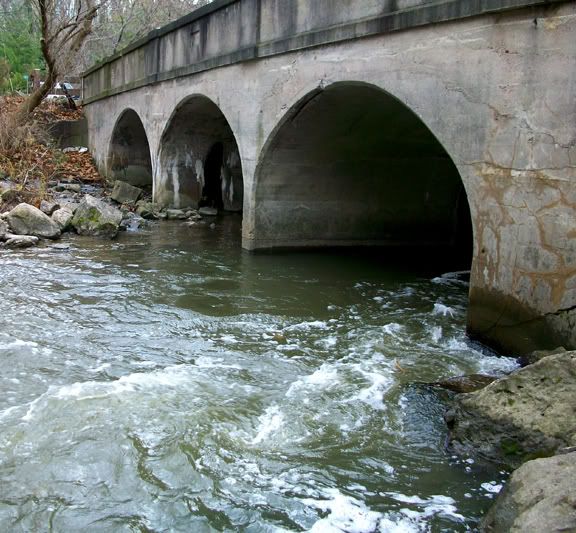 The bridge at Washington Street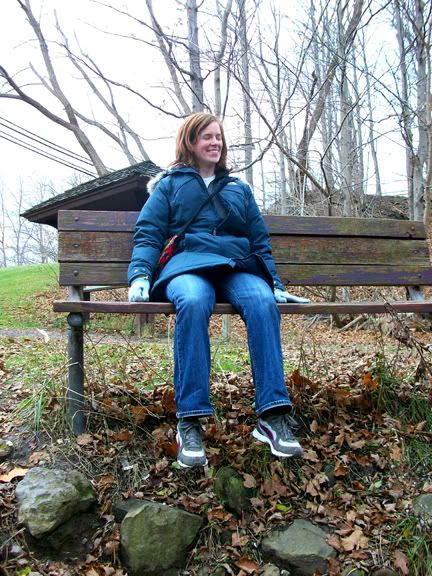 Megan with her feet dangling off the edge watching the falls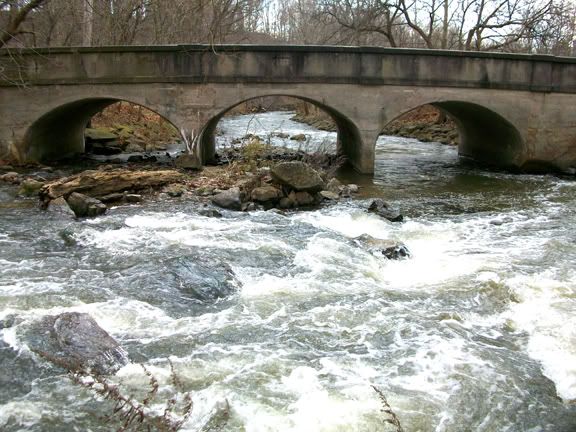 Washington Street Bridge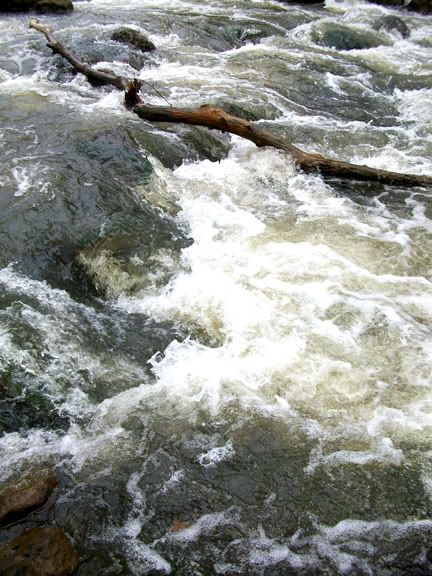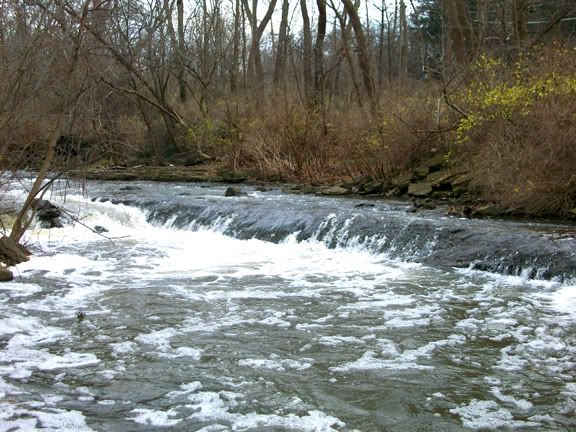 A strange cascade/fall. Not sure if this is natural or manmade. It's a really long, perfectly straight falls. It may be manmade since it's so close to the milling area. Then again, the whole area is a milling area. So...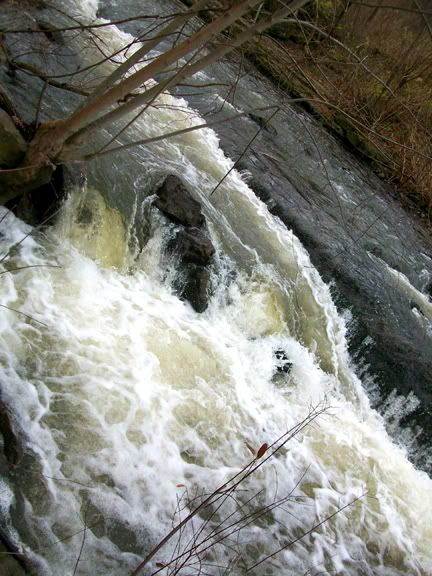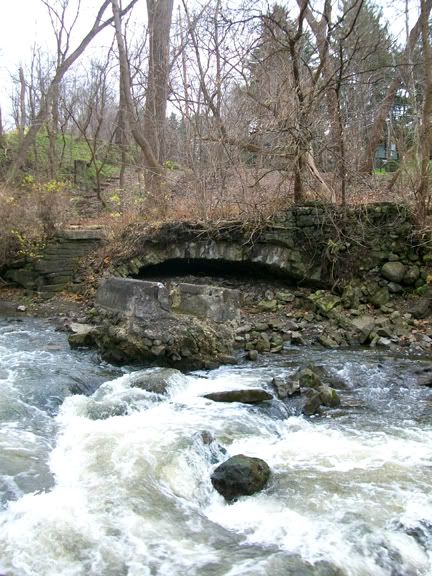 Foundation of one of the many old mills in the area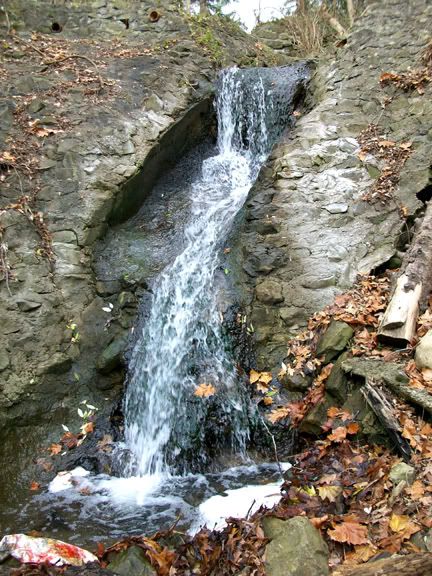 This appears to be an artificial waterfall runs for one of the old mills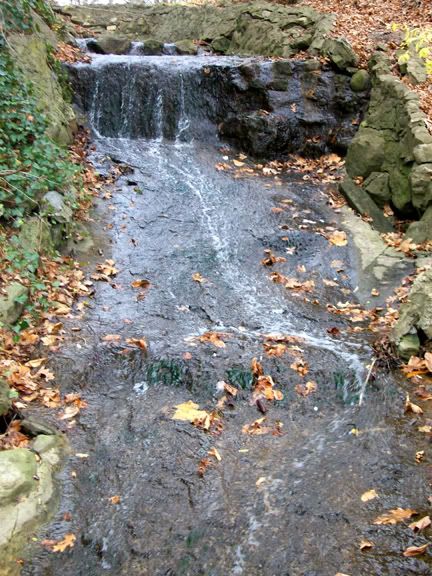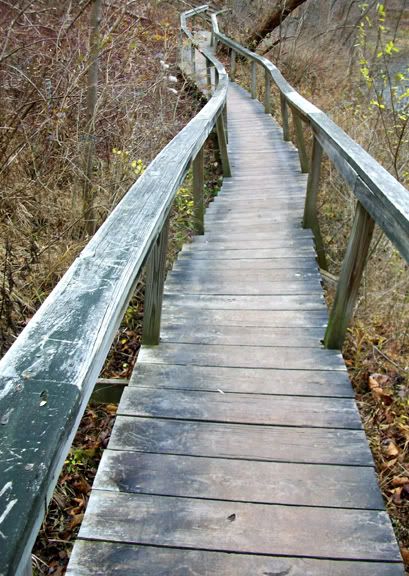 Wonky bridge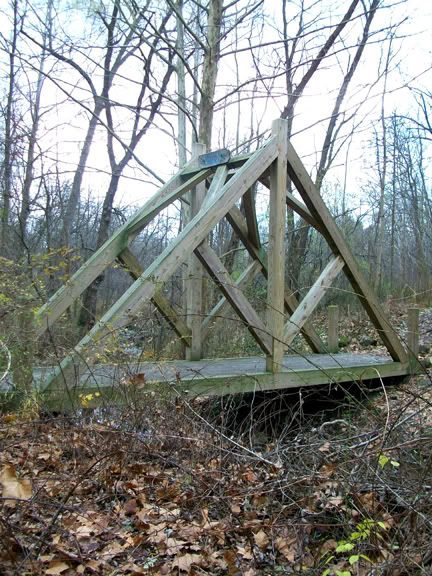 Shelley Bridge.
So, a lot of nature shots these days. Probably because I haven't lived near anything natural since I started college in 1999. We'll stay in Rochester for Thanksgiving. The Lions should get destroyed by the Patriots. We'll see how the Cowboys can handle the Saints. And staying as far away from anything retail-oriented for the next week as people go Christmas Crazy.