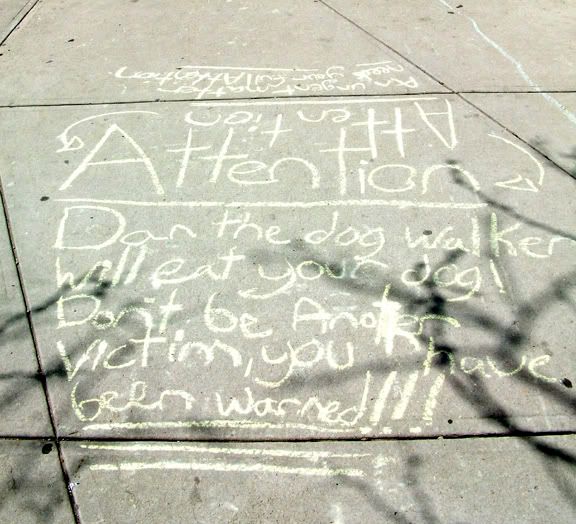 It reads: "ATTENTION! Dan the dog walker will eat your dog! Don't be another victim, you have been warned!!!" I don't know who "Dan the dog walker" is, but he seems to have a bad reputation. I don't think he really ate anyone's dog because something like that would have ended up the on WGN morning show for sure...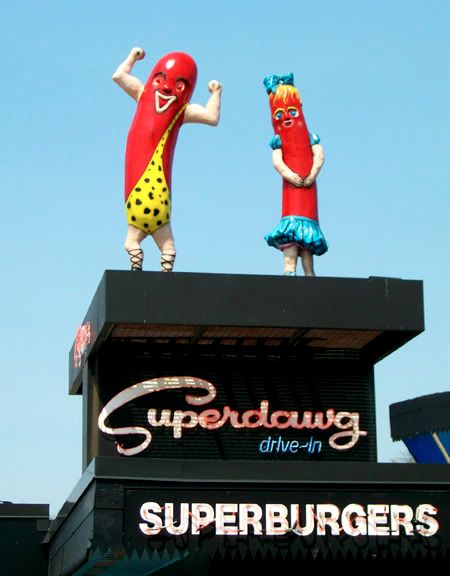 Best couple in town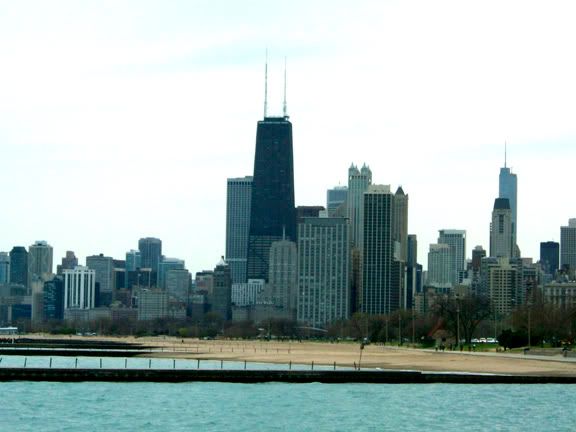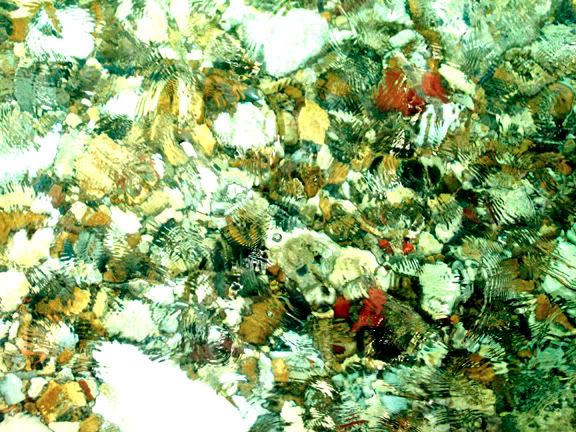 A look at the rocks under the water in Lake Michigan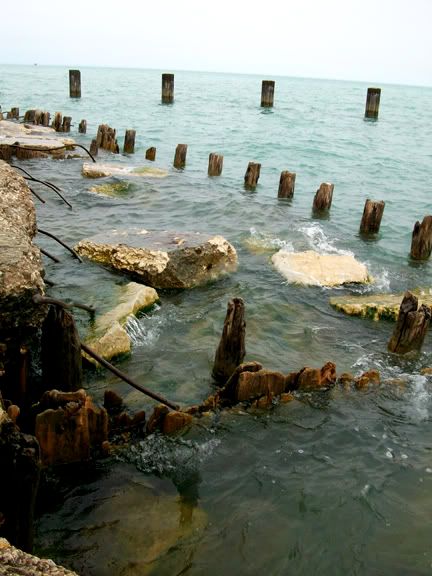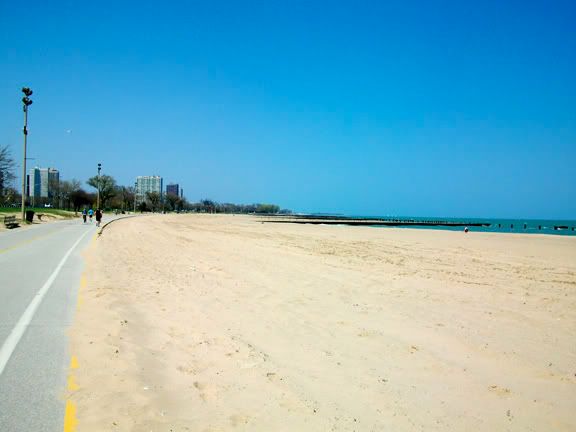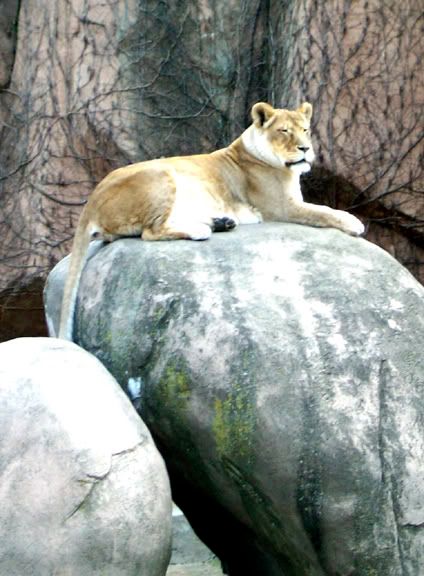 Just hanging out at the zoo like the rest of us.
Look at the size of this lady's canvas. About 5' x 7'. It's a rather ambitious plein aire painting.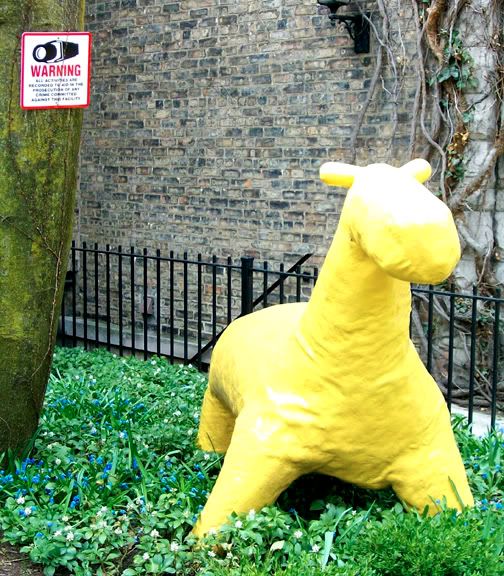 Another weird Lincoln Park sculpture. I should really make a book because they have the strangest stuff in this neighborhood. My favorite thing about this sculpture though is the security. Notice the sign to the top right. They have a huge camera mounted on the house as well. The front of the house is half sculpture garden, half prison. I kind of want to just sit on it and that's probably why they have the camera in the first place...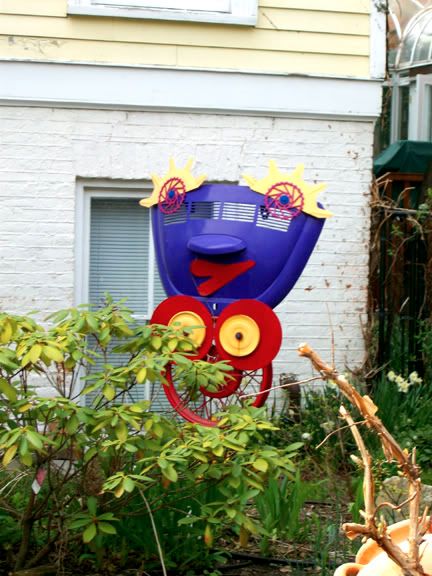 Not sure what this is either. It's just a few house down from the one above. It appears to be a lady whose head is the rear hood of an old Volkswagen Beetle. As for the rest, your guess is as good as mine...
Restoration work on the South Pond of Lincoln Park. They drained the pond and have been putting in walkways and all sorts of stuff. There's a half circle wooden tunnel in the rear of the picture. Not sure what that's for. Should look good when they fill it with water again.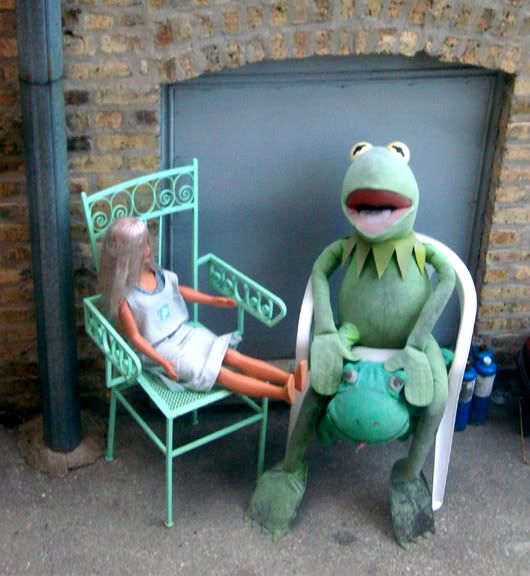 Like the Robins in spring, you know it's summer when Kermit and Barbie return from their vacation home and take up residence in my backyard.