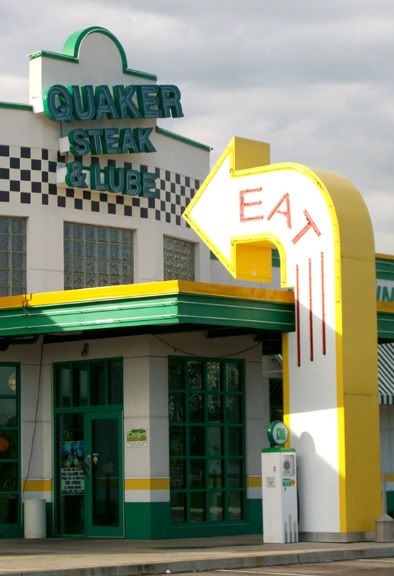 First off, can I tell you how weird Indiana is. We had to make a quick stop and as we exited the highway I said, "I misread the sign back there. I thought it said 'Quaker Steak and & Lube' and then we pulled into the strip mall where I discovered it was no mistake. How good can any place be with the word "lube" in their name? Well, I will tell you next time I go through Indiana because I will make a special point in stopping by. On to the wedding...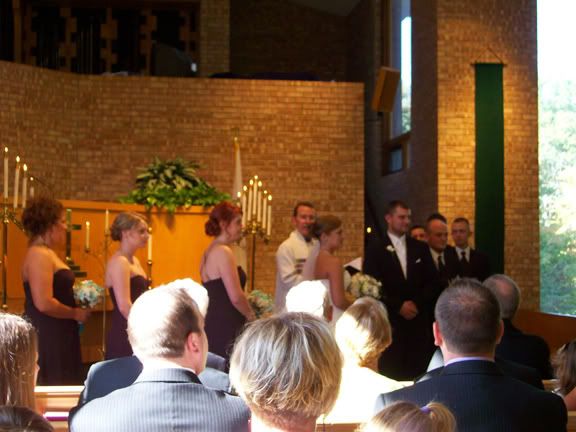 A lovely ceremony. It was very quick. About 15 minutes. Very efficient.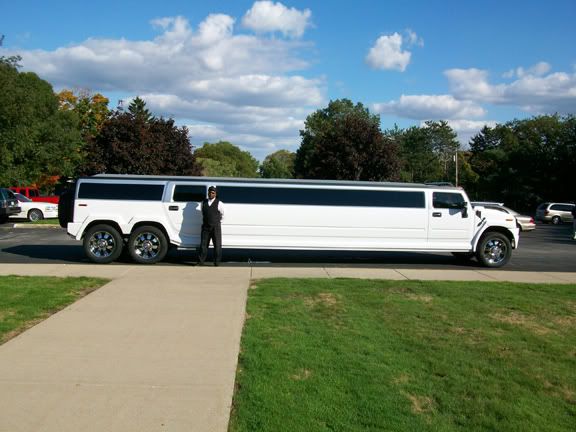 Andy didn't have anything on the registry for himself (at least I didn't think so), so he got to have the Hummer limo.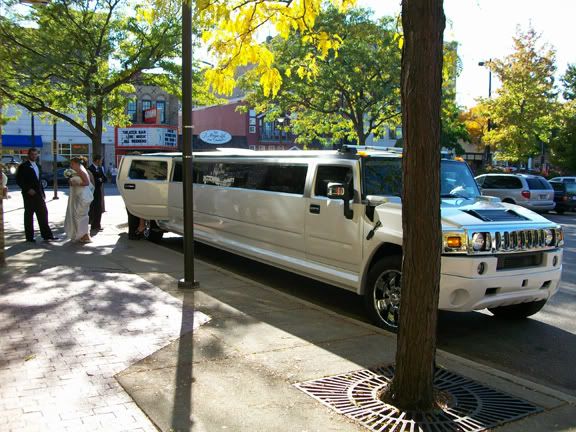 Here they are arriving at the reception. The driver made fun of Andy since he had to help his bride out of the limo.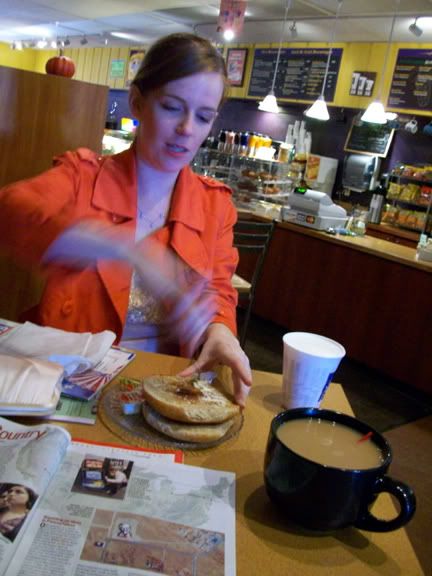 There was a few hours to kill between the wedding and reception. So, here's Megan madly buttering her bagel at the Jumping Java Bean Cafe or something like that. There's my coffee. It reminds me of the coffee Mike Myers orders from "So, I Married An Axe Murderer." "Excuse me, Um... I ordered the LARGE coffee. GEEZ! Look at the size of this!"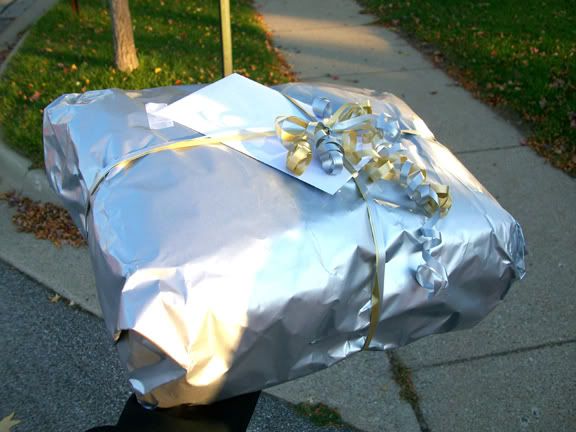 Our gift to the bride and groom; the world's largest baked potato...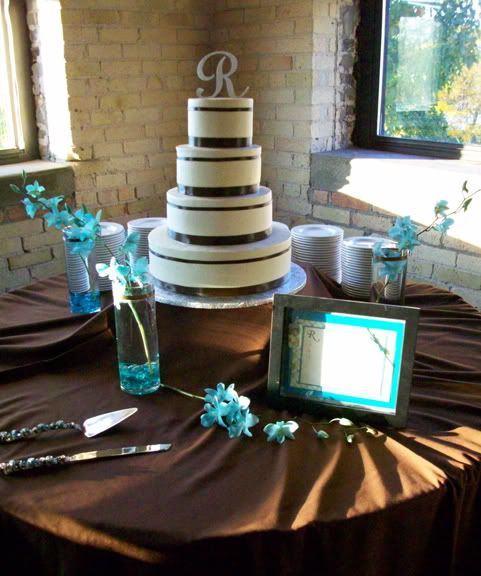 I ate this cake like there was no tomorrow.
Ken (Kenner) always looks this way when he's in line at the bar.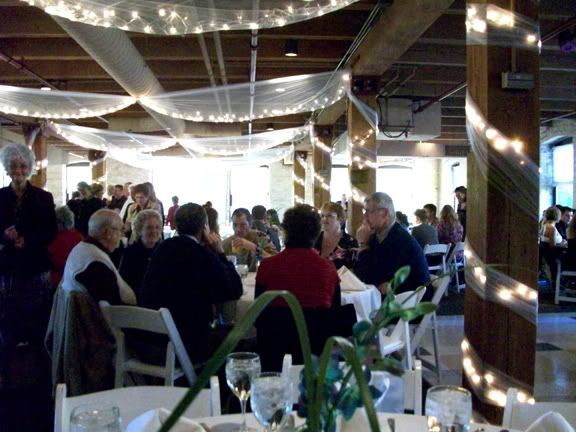 A beautiful setup in the reception hall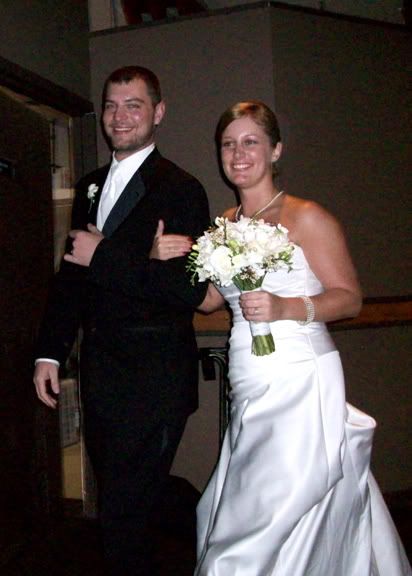 Andy (a.k.a. the groom) & Leslie (a.k.a. the patient bride)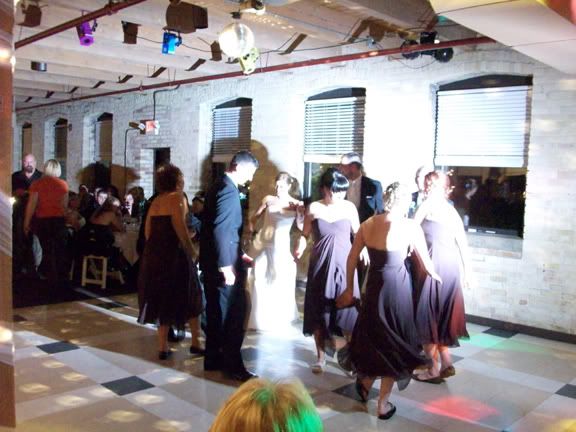 For the rest of the pictures, I can pretty much say "DANCING!!!"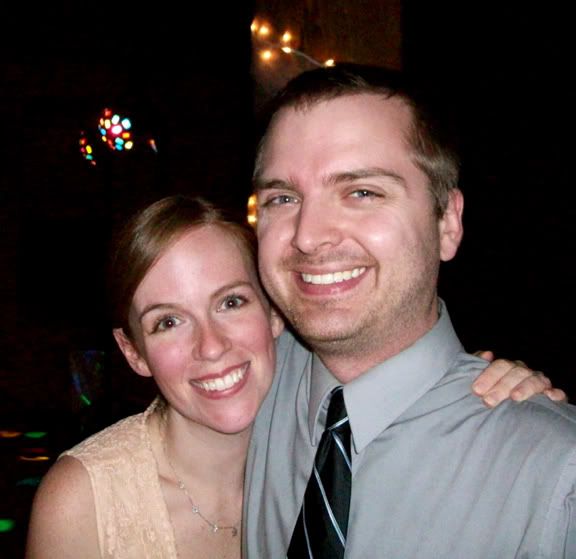 Megan had some good intuition and sugggested "Maybe we should take a photo now before we start to look ugly." So, here is our non-ugly picture.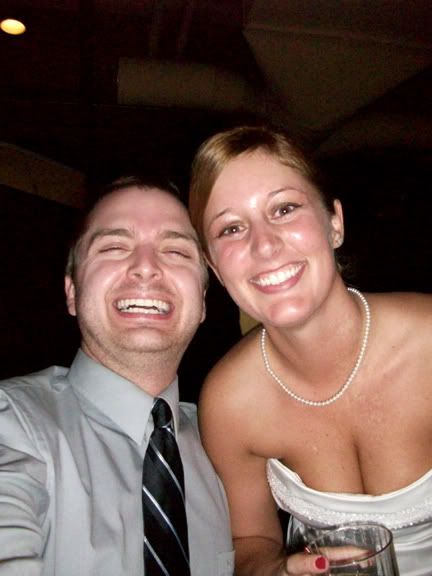 The bride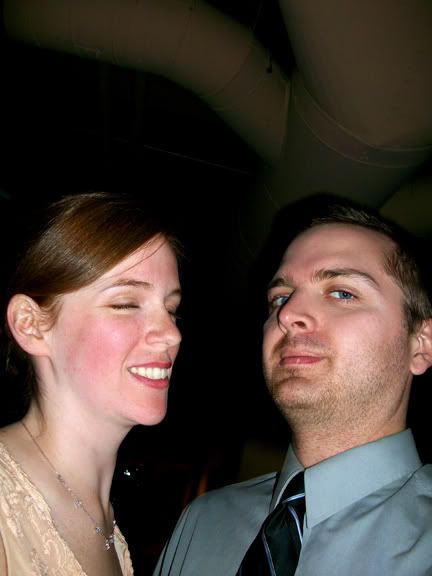 Megan and I really don't like each other. It's a ruse...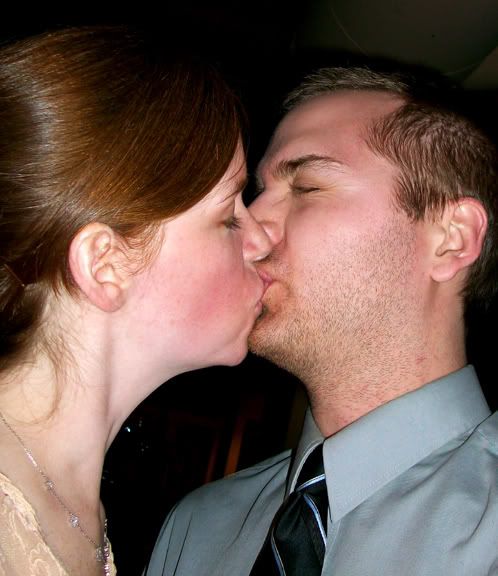 Oh, I can't stay mad at you. Mostly because I don't have a reason to be...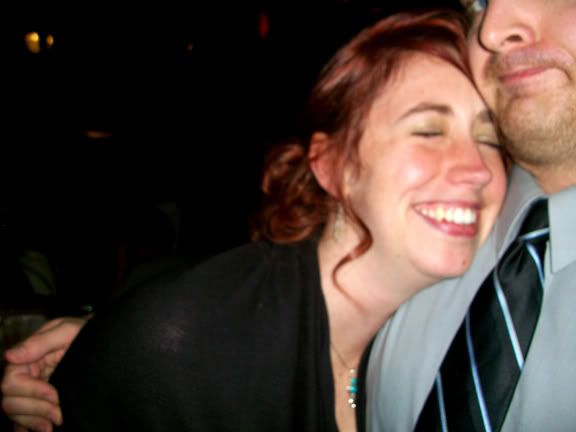 I think my facial expression in the next couple says it all...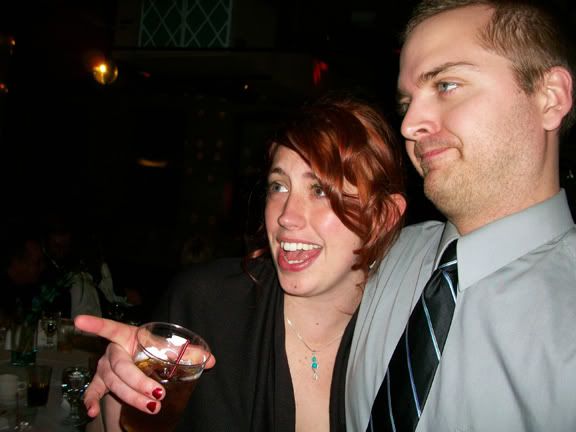 See...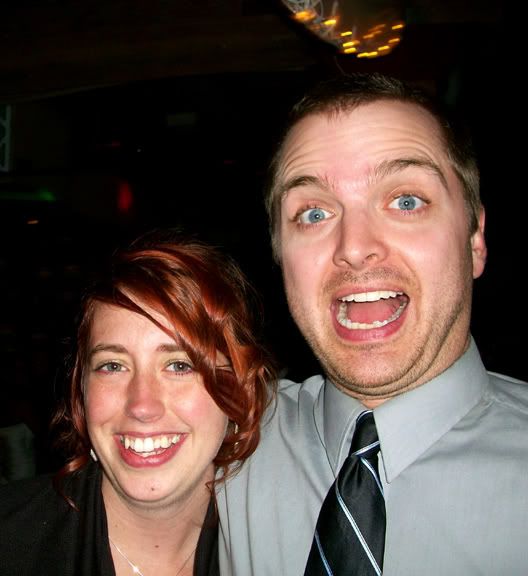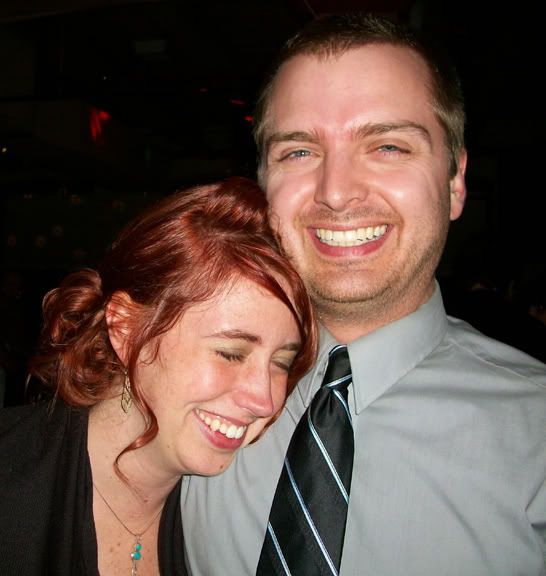 Megan, Frances, and I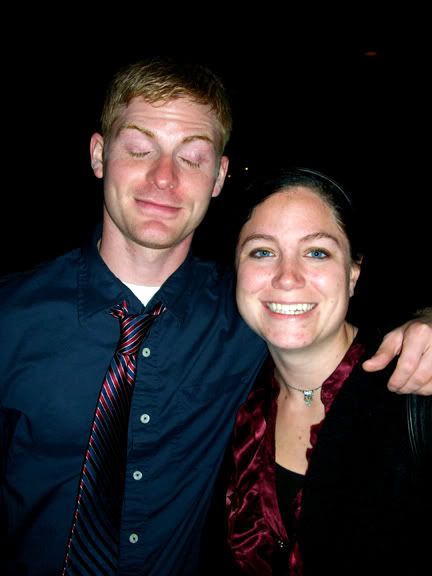 Seriously, it is very difficult to take a picture of Kenner with his eyes open. Megan did a good job though...
Kenner, Frances, and Megan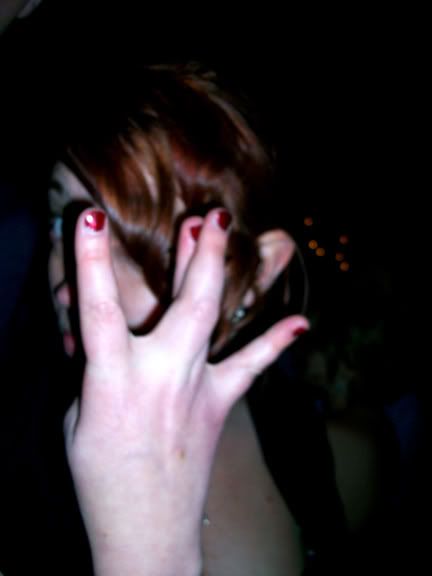 Frances proclaims she's "westside till I die."
Leslie and Ben during the "dollar dance."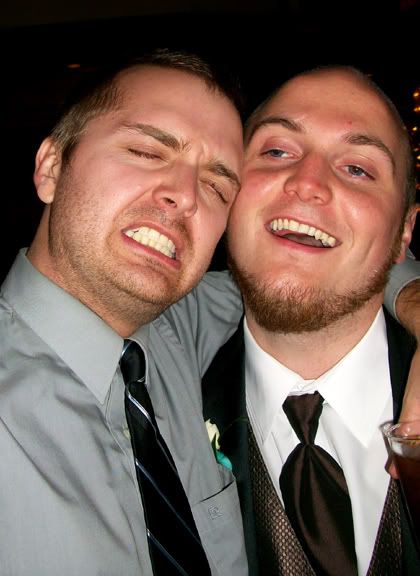 Me and Noah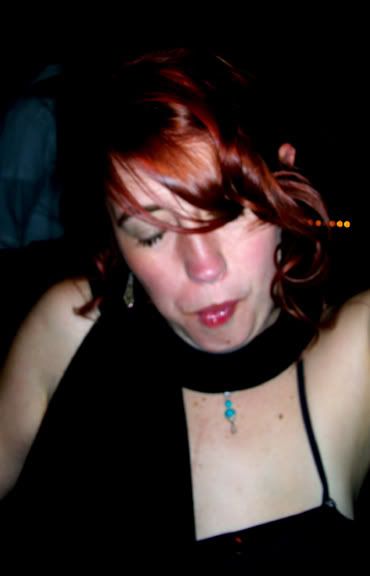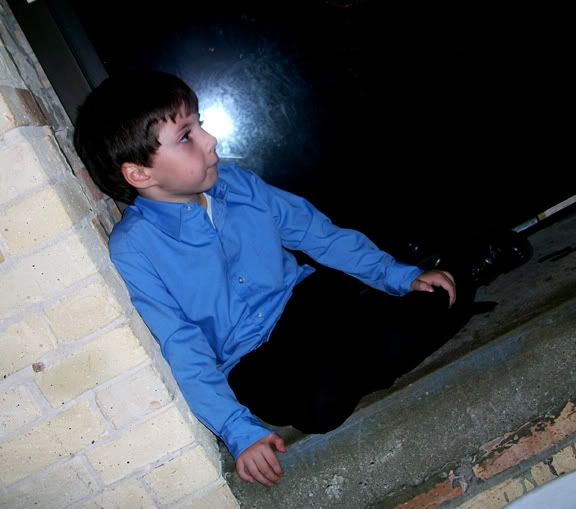 Tired boy in the window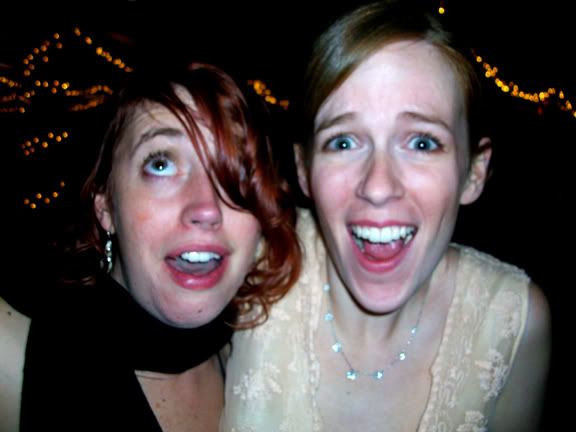 Frances and Megan looking beautiful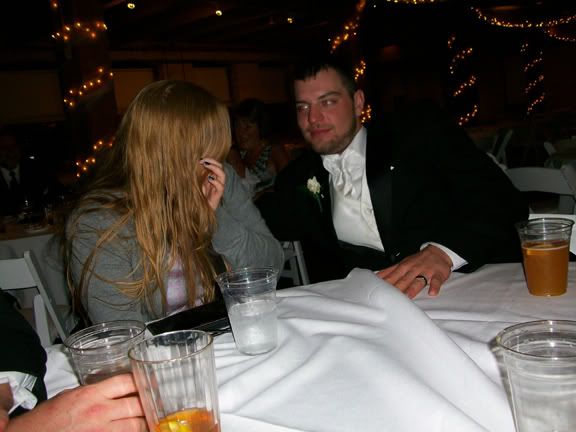 Rachel and Andy (groom)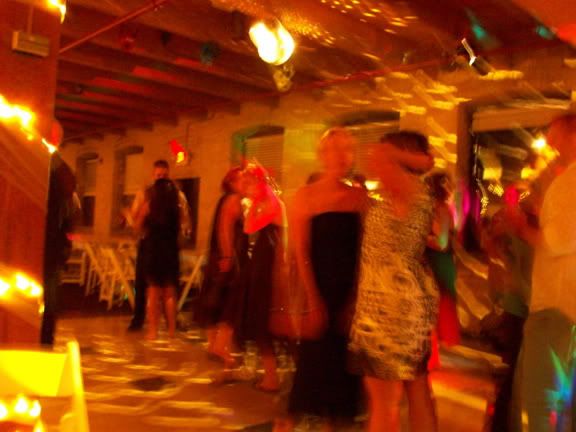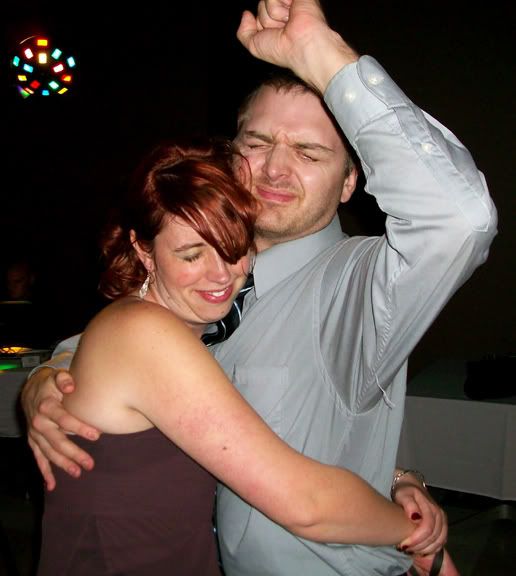 DANCING!!!
FRANCY-PANTS DOING THE DANCY-DANCE!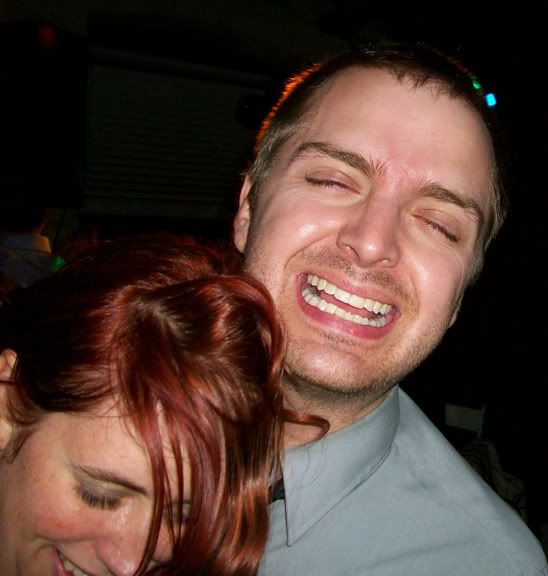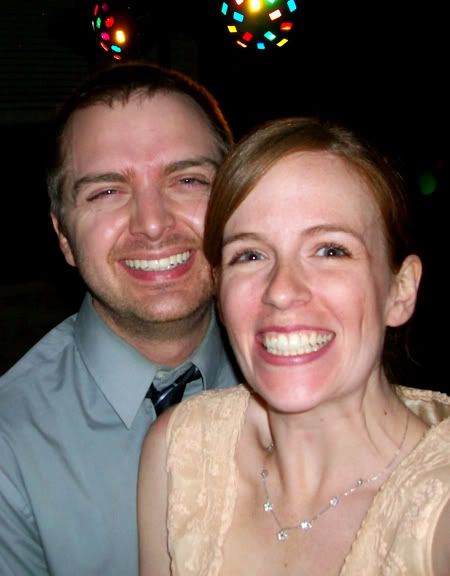 Wow! We look somewhat presentable still...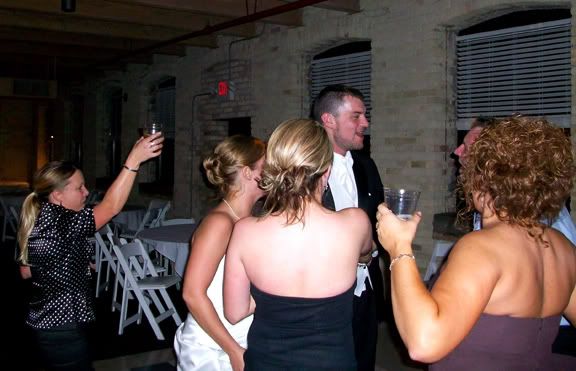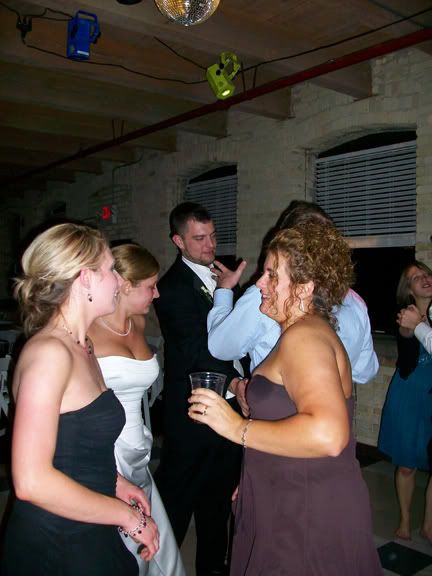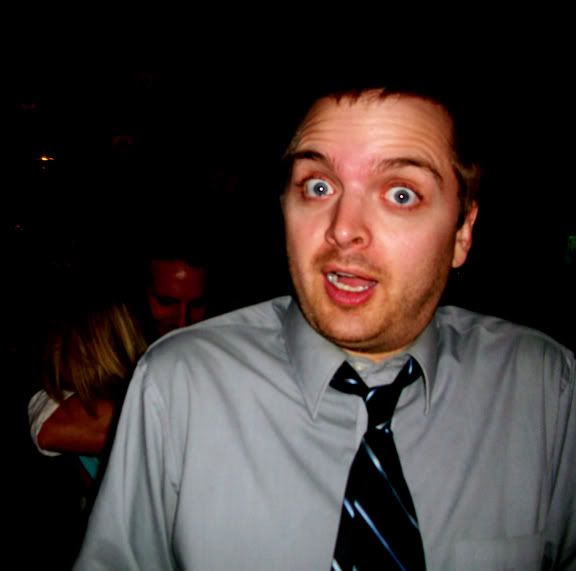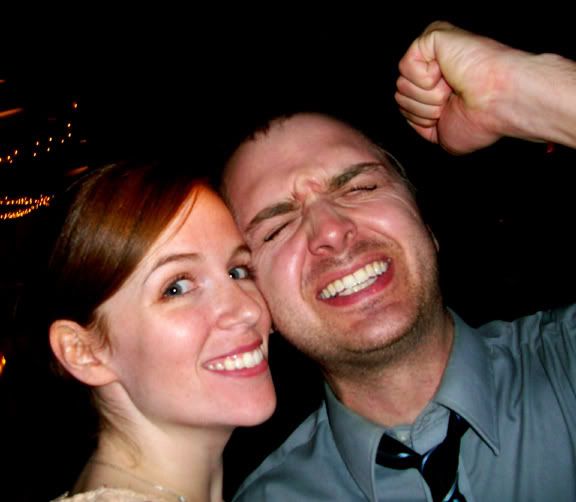 I believe Journey's "Don't Stop Believin'" was playing.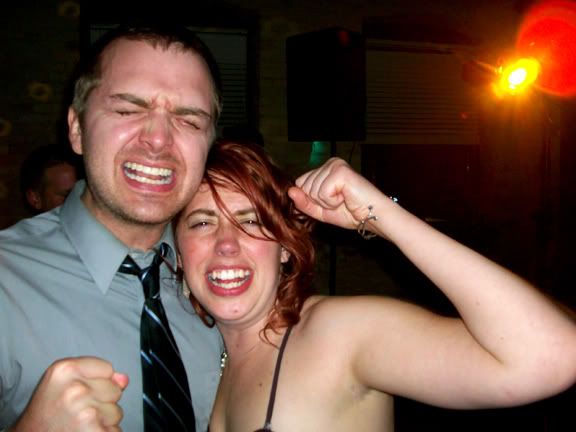 Rock and/or Roll!!!!
I wish I knew what was going on here...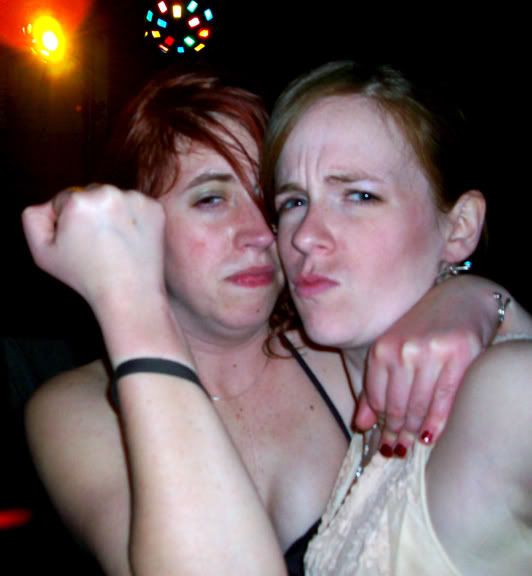 Frances and Megan are apparently starting the band Heart: The Next Generation...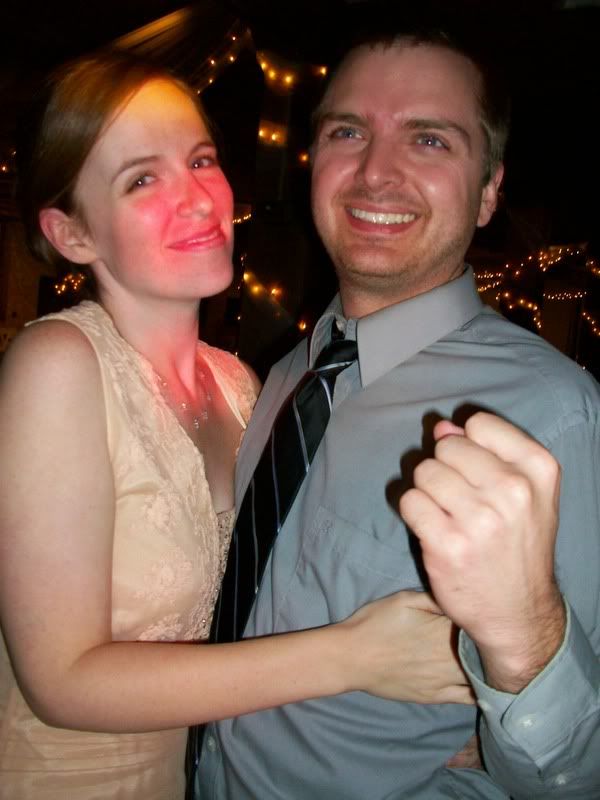 To finish, I say: DANCIN'!!!