First, a few things to discuss:
1) I had my "annual review" at work. Everyone did. And I got a raise! Now, before you get all excited and start saying things like, "That jerk can afford to buy me some drinks at the bar now." or whatever; understand this. Since I've only worked there almost three months (one month for the review time), it is prorated. What does that mean in monetary terms? I have about 3-4 cents more in my pocket an hour. HELL YEAH! I was born to live in this kind of economy. Man, imagine how awesome I would have done in the Great Depression...
2) Along with my raise, I get a trip to Austin for a conference about Convio. For those that don't know about Convio, it's a computer database program that KNOWS ALL ABOUT YOU.
3) So, I understand that there's a presidential election going on. Some local guy named Barracks Obammers looks like a contender. Anyway, I guess he's having an election party with a million or so of his closest Chicago friends in Grant Park. Anyone going? Mandy? You're best friends with him, right? I expect to see you there? Does anyone know if there will be snacks and/or if it's BYOB?
Now for the real business of the evening: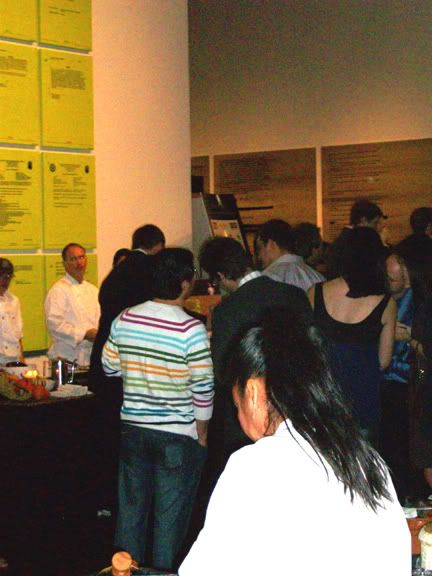 At the Museum of Contemporary Art (MCA) for Children's Memorial Hospital's Cocktails For a Cause event. It was a real good time. Lots of people (about 500) eating lots of good food (rabbit, roast beef sandwiches, chocolates), bidding on auction prizes (sports memorabilia, walk on rolls for Samantha Who? and My Name Is Earl) and such. What was nice for me was I didn't have to go to work until 4pm and then hung out at the MCA until 1pm. Not bad for a days work.
Here was my office at the MCA. It doubled as the auction warehouse. There is wine, posters, photos, baseballs, and all kinds of stuff.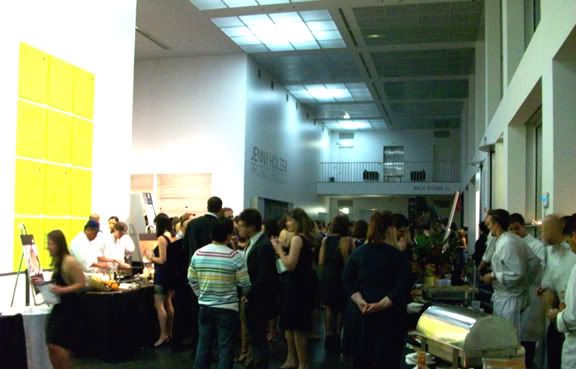 The mayhem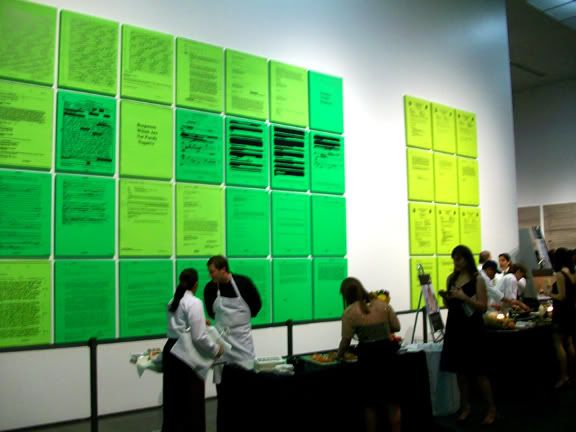 Art and bruschetta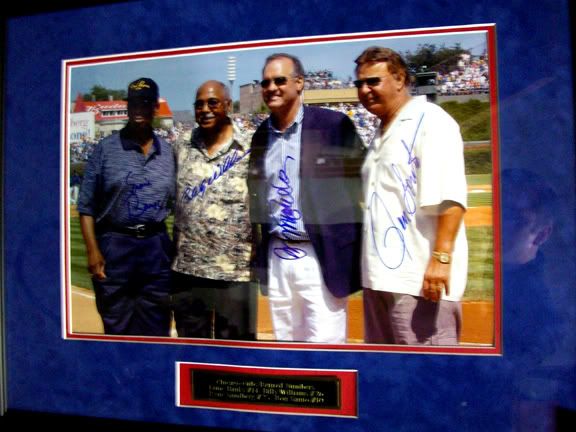 Cubs fans would like this. It's Ernie Banks, (I forget), Ryne Sandberg, and Ron Santo.
Autographed baseball. I think it's the White Sox, but not positive. I lost the auction directory...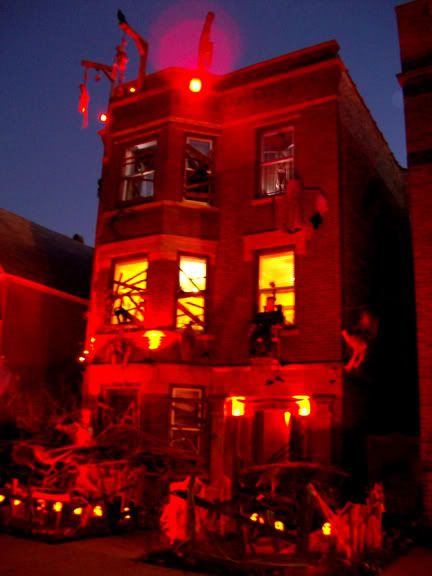 One of my neighbors decided to gussy up the outside of their building. There was so much going on that I can't begin to describe it. Plus, I was on a very important mission of getting pizza for dinner when we spotted this. So...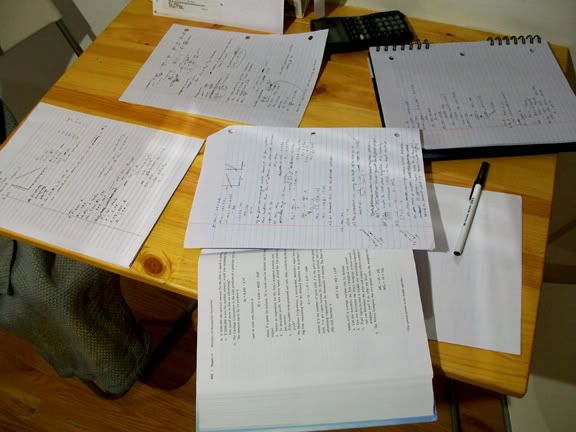 As many of you know, Megan and working to officially be smarter than I am by getting her Master of Business Administration degree at Loyola. Look at all those intelligent graphs and well thought out statements on that paper. My homework from grad school looked exactly like it did when I was in elementary; all drawings...
That's about it.
xoxo,
Mike