Here's another installment of my going ons...
Here's Harvey Sid Fisher. You don't know Harvey Sid Fisher? Then I suggest going to YouTube or
http://astrologysongs.com/
. I highly, highly suggest listening to the songs about Leo the Lion and Aries...
Harvey brings out the ladies!
"This is a duet. Not of a love song. But, couples fighting. I made a whole album of this...
This is how I imagine I will get old. Sad, but true...
HAPPY BIRTHDAY NICK!!! Murder House celebrates Nick's 23rd. Here he is drinking out of his skull and spine beer bong b-day gift.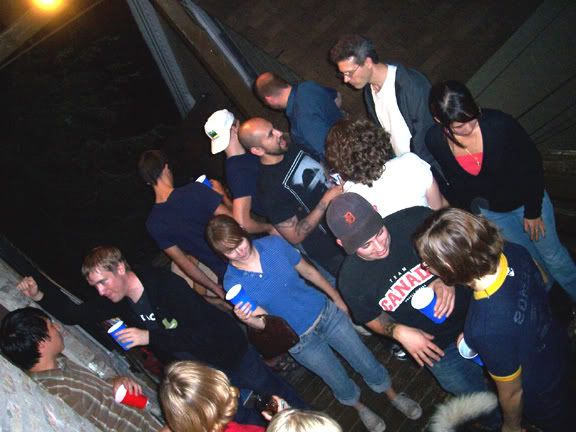 I am happy to report that all of my co-workers showed up to work on time the next day, unlike the last time. People cannot get fired from going to my house anymore...
The mug Tyler is drinking out of says "Muskegon: The Bowling Capital of the World." That was true at one time. Now, the world headquarters of Brunswick is in Chicago and the manufacturing is heading to Tijuana or something. Oh sweet Muskegon, you shall cling to your other claim to fame "Muskegon: Beer Tent Capital of the World." Funny how those are actually related...
Dance party in the Murder House kitchen.
Now that we've had Superdawg, I think it will be a weekly trip for hot dogs. It brings me back to a simpler time in America. The 1950s and 60s. When all we had to worry about was race wars and a nuclear holocaust. Those were the days...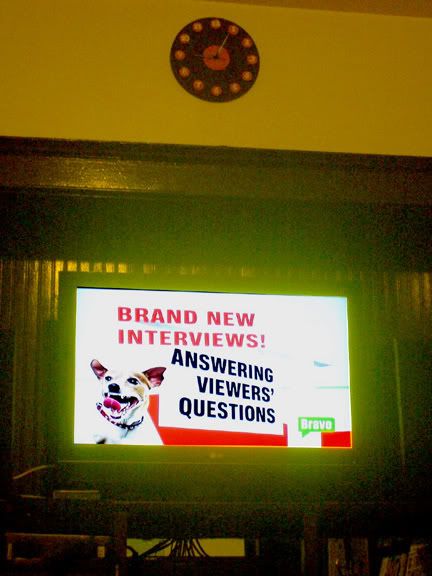 I tried to photograph Murder House's new large flat screen TV, but captured somethings way more strange...
German Fest thing down at Federal Plaza at 9pm on a Wednesday after a late meeting at work. $5 brats and classic rock have never had it so good...
Calder's Flamingo at Federal Plaza.
That about sums things up for now...