Hey all,

Here's another fine installment of what I've been up to...


Wednesday Night BBQ. The newest tradition of the Michigan Exiles.



Apparently, these guys are inspecting the Art Institute's Lion's ass. Actually, they are filming something. Probably some tourist ad or something.



The Museum of Science and Industry. They hosted the CANstruction event, which is a charity fundraiser for the Chicago Food Depository where they make art out of food cans and then use them for making meals.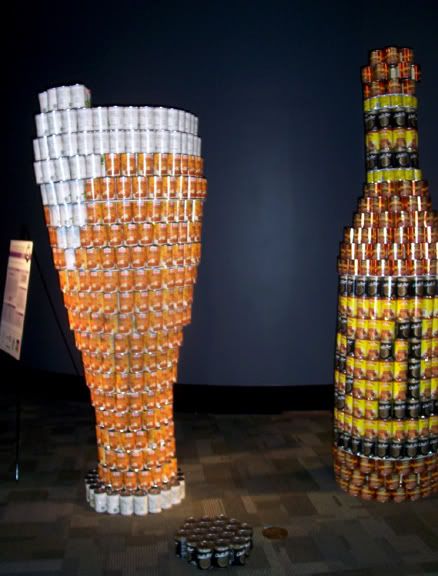 This should have been the first place winner. Instead it was a replica of the Millennium Park Bean which was small and not well built because it was about to collapse. I'll never understand the dynamics of voting and how poor contestants seem to always win.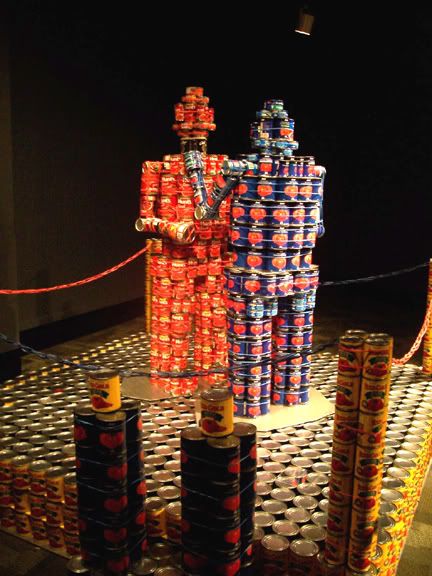 This is should have been the second place winner!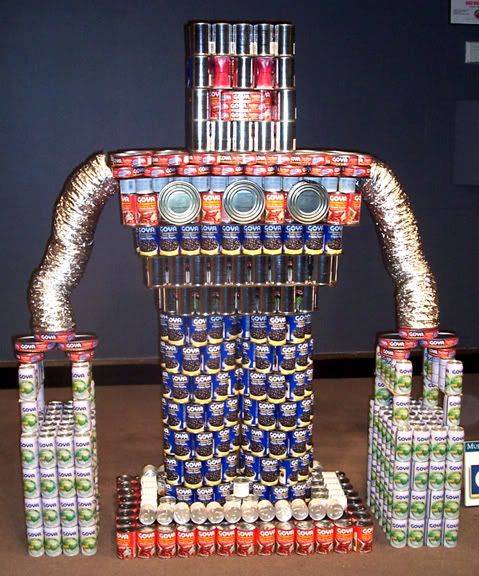 The MSI's entry.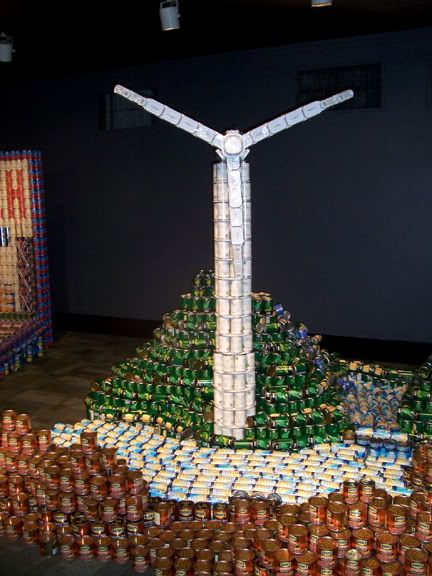 Eh...



Big tough truck. The winners of this competition go to some national competition. I know nothing other than that. This site has a lot of winners from the past:

CANstruction Winners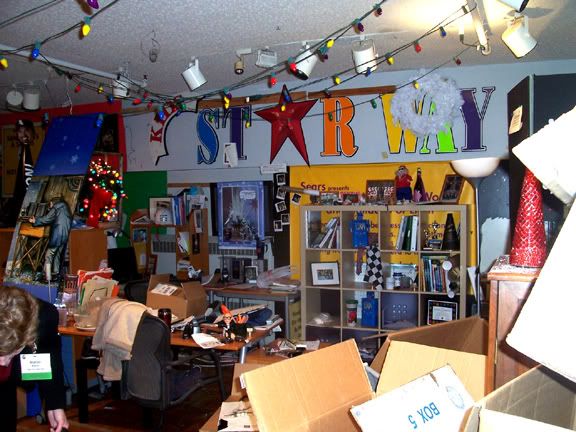 This was my favorite part of the night! These are the back offices to MSI. Look at this office! I am really missing out on my calling. Where do I apply for a job at this place?



Who else has a green cow at their office?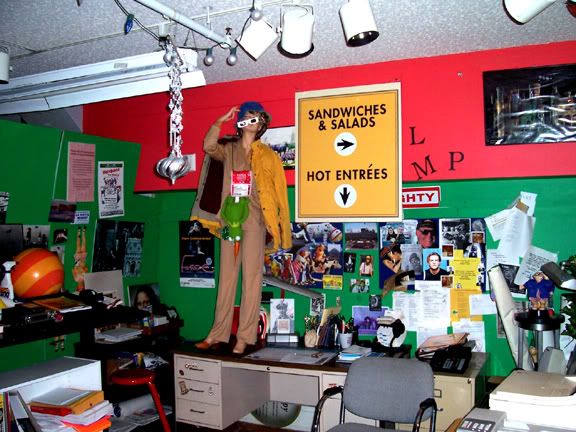 I claim this desk as mine!



The German-American MayFest. It really wasn't that great this year. Unfortunately, the Cubs had a home game that day. Cubs fans in recent years have become the biggest douchebags on earth. After the game, they all came up and kind of ruined the atmosphere. Then again, the $10 cup of Pabst Blue Ribbon didn't help. Even if it was the equivelent of 2.5-3 beers, it was $6-7 more than I pay for PBR at a local bar...



John and Ronan arguing the merits of a girls ass.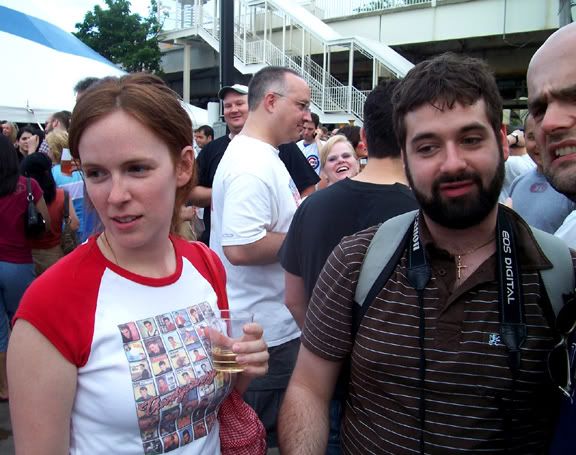 John getting Megan's opinion.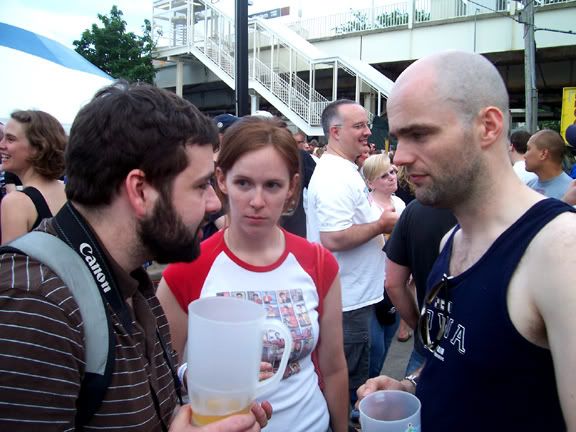 The debate continues.



The highlight of the evening was heading to Chubby Wiener's for dinner, which is just south of Lawrence on Western. I highly suggest it. Here's our late night picnic.



John on the #49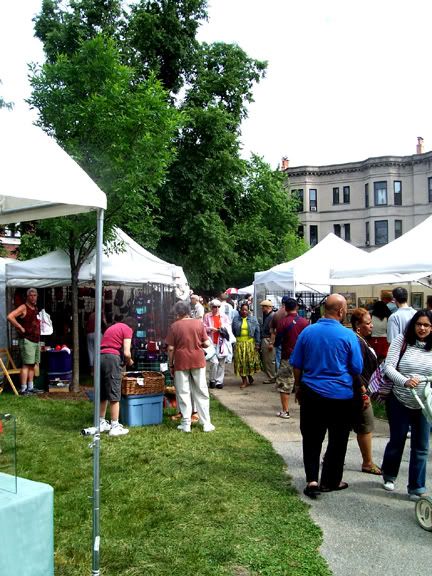 Hyde Park Art Fair



We weren't going to go to the fair because it was suppose to rain. Then Amanda called and said she was going. Then we thought we should go after watching Children of Men (good movie). Then it really rained hard going back home. It was alright.

Good times in Chicago.

xoxo,

Mike