It's Monday and that means three things 1) laundry day 2) shaving day 3) blog posting day. It has come to my attention that some of you don't think I write enough. I'll work on that...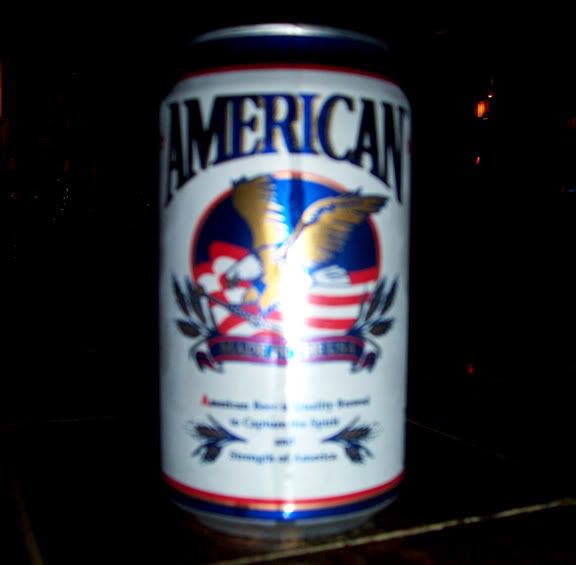 Mike Nummerdor and I went to funny named bar on Fullerton the other night and tested out there assortment of fine $2 beers. America beer won my vote for taste and presentation.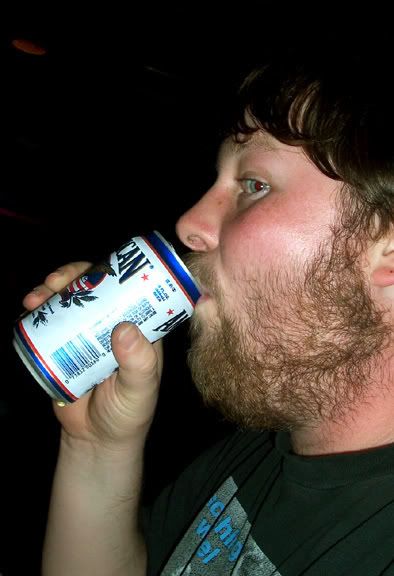 The best thing about this bar was that it is a jazz club. There's no cover and there's cheap drinks. Oh yeah, we were the only customers as well. It's a great place to become a regular.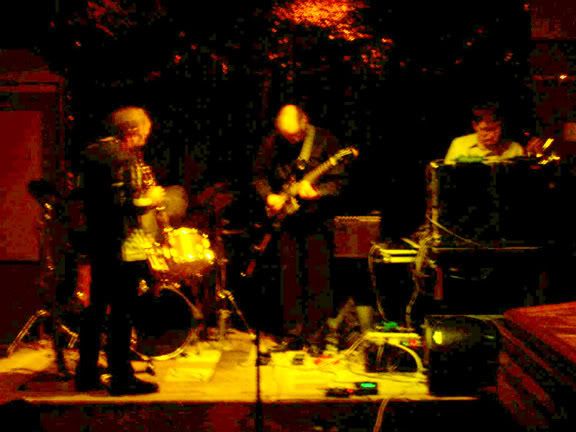 Here's the experimental jazz band.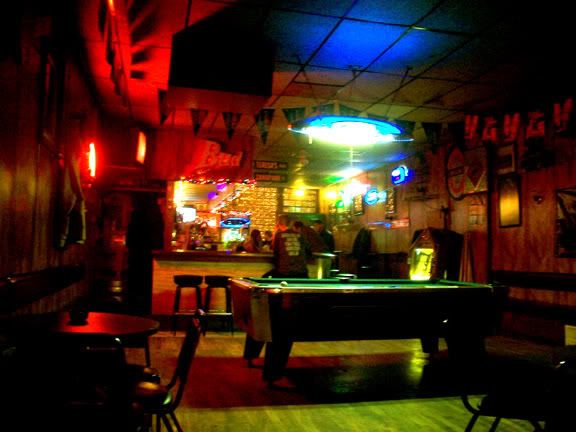 Ronan, a fine Irishman, is going back to Ireland for x-mas. So, we went to this Polish bar on Division. I would tell you the name, but it has three of them. It's either 1) Monica's Lounge 2) Theresa's Place, or 3) Something in Polish. Either way, it was another great dive bar where a bar fight broke out among "the regulars." Good times!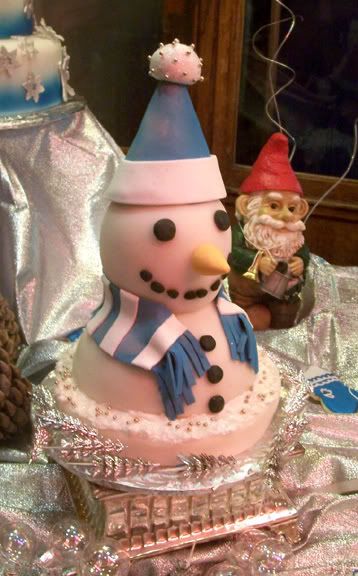 This is all nice and sweet, but I don't trust that gnome for a second...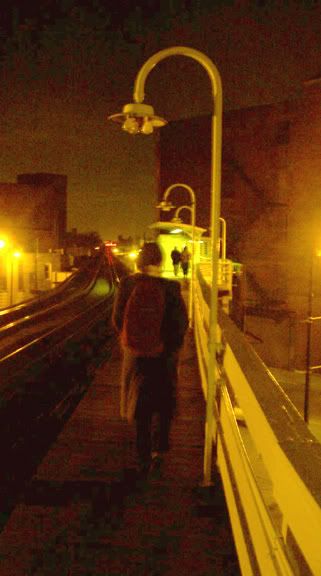 Heading home from work on the Damen Blue Line stop.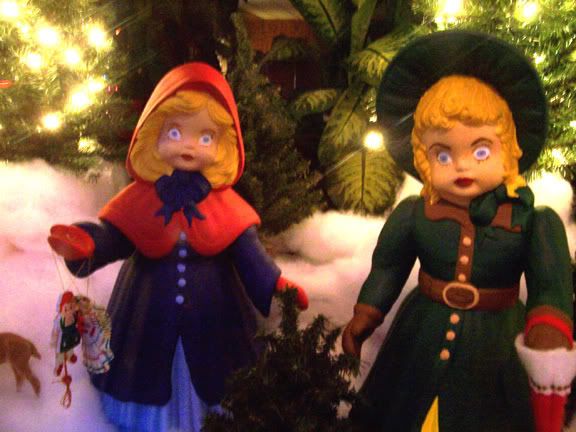 Another holiday display near Amanda Talmadge's apartment. They seem to be on speed or ex or something.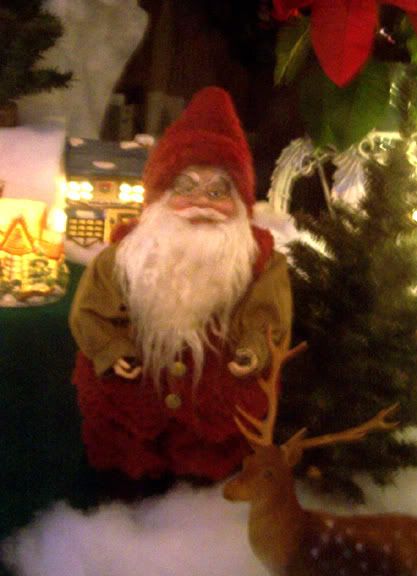 ..
The evil Santa Clause.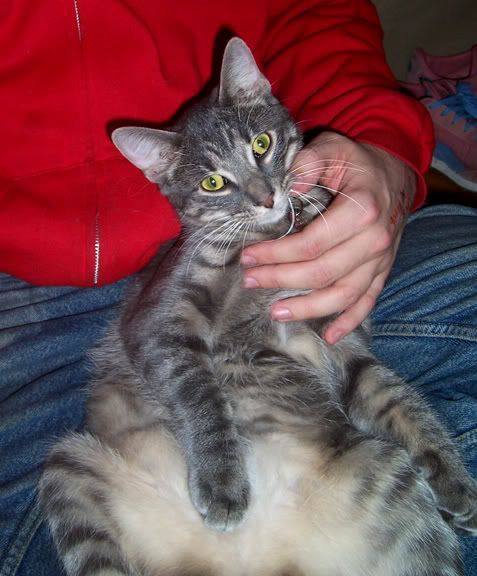 This is Amanda's cat Niko (or Neeko, Neco, Nico, or something). Nice cat, but watch the claws.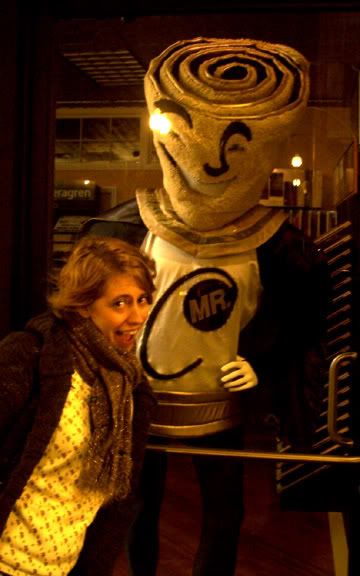 Frances meets up with Mr. Carpet on the way to Goldie's on Lincoln. Man, that bar is way awesome. The beer and liquor is cheap, they let you bring in or have food delivered to the bar and provide you with menus, no douchebags, video games on a big screen, and a relaxed atmosphere.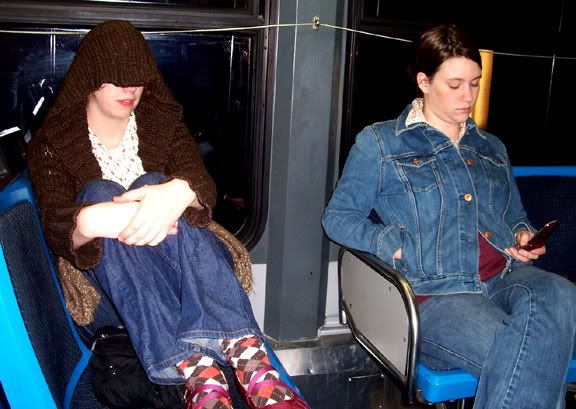 Frances and Amanda on the way to the California Clipper to meet up with the rest of the gang.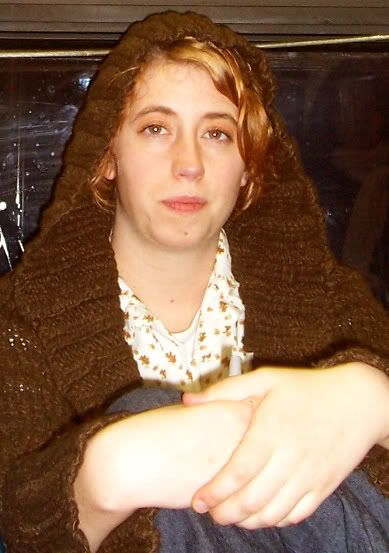 Frances in her "Virgin Mary" pose.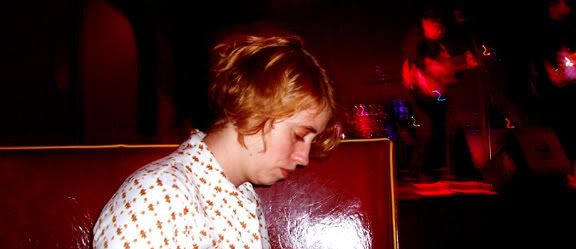 Frances at the California Clipper.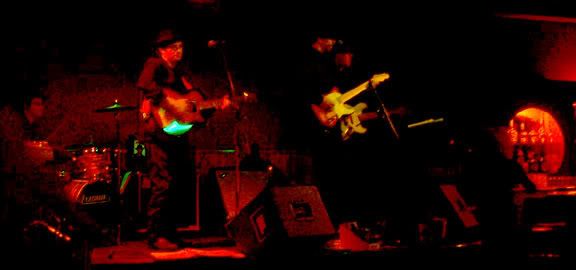 Some honky tonk band at the Clipper.
I't should be a really good week. Tuesday, I'm not getting anything done at work because I have a breakfast meeting as soon as I get there, a departmental holiday party soon after, and then the company party at 5pm at some architecture firm in the West Loop. Wednesday will be much the same, but recovering from the hangover and getting ready for vacation. Then, I have the next week off. I'll be heading back home at some point and look to have a good time with my friends. Hope to see you all soon!

xoxo,

Mike