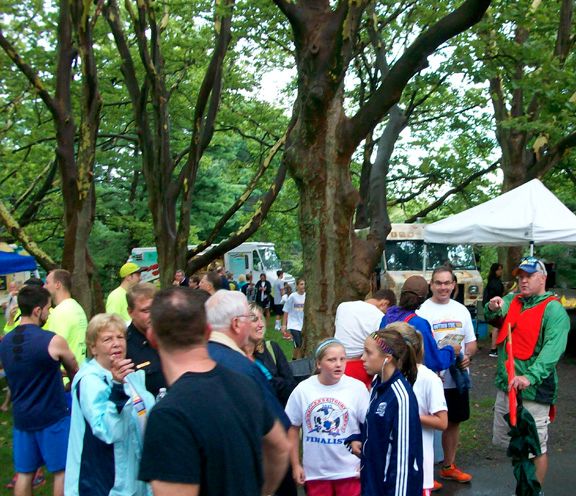 Outrun the Sun seemed to be a big success again this year, despite the rain. The skies did clear up and lots of runners, walkers, families, and friends came out to enjoy the festivities.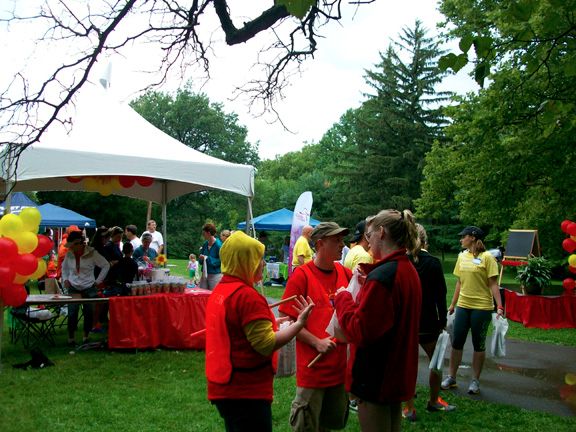 Volunteers getting everything set up
Excitement at the Kidzone!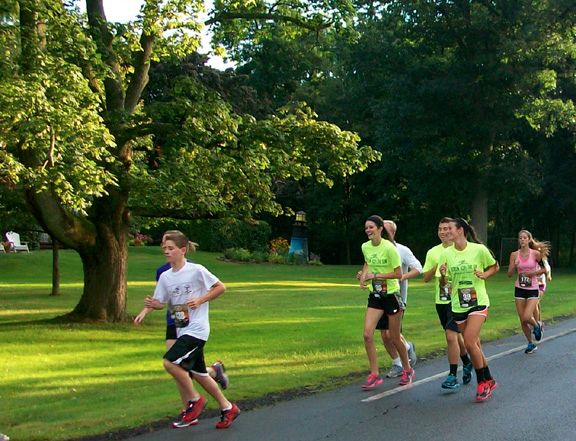 Megan and I volunteered to be road marshalls this year. Here is the first batch of runners on Lake Road turning down Burnett.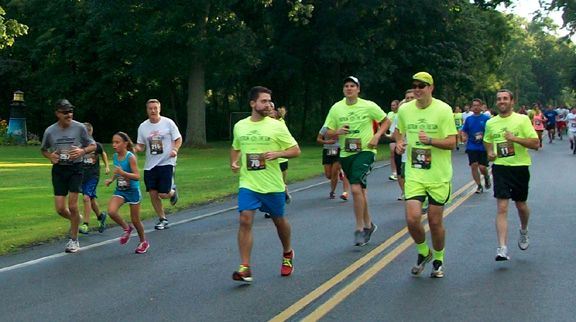 Moving right along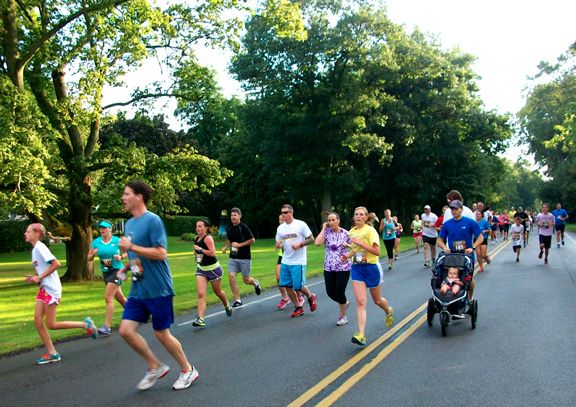 And now the mob! Hundreds of racers pass by. A great time was had by all. For more information about Outrun the Sun and the Rochester Melanoma Action Group, please visit:
http://www.melanomaaction.org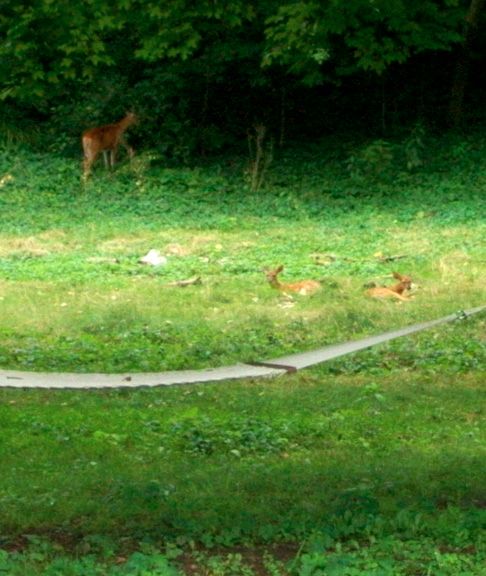 The doe and two fawn are in the backyard just chillin.'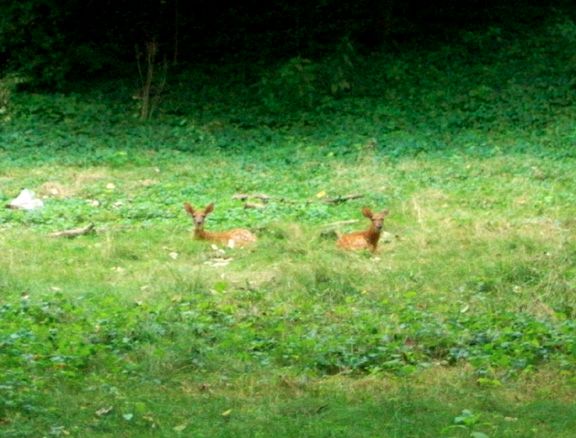 I can't have guest visit and not try to entertain them.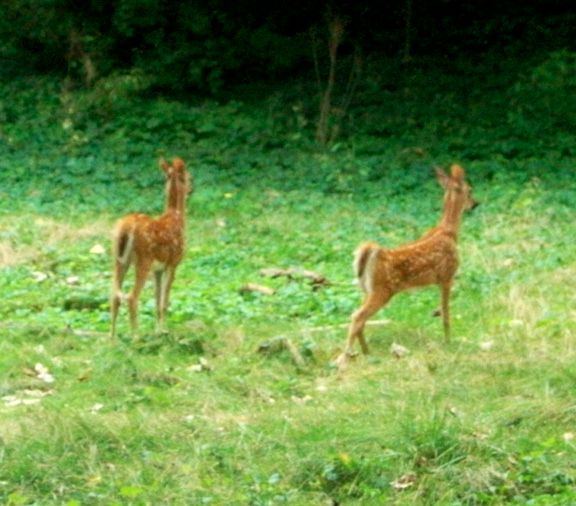 WAIT! I just want to bother you!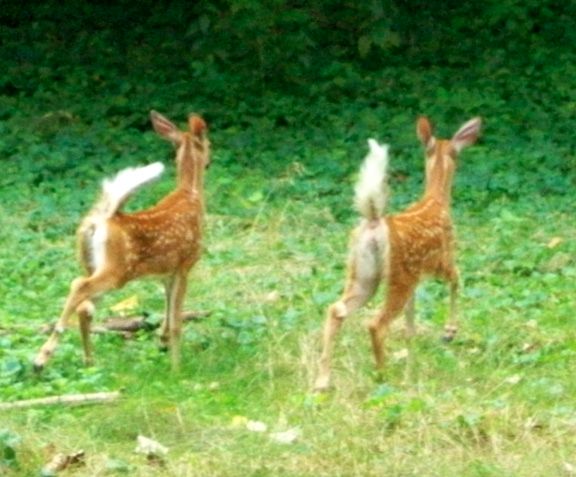 Tails up and they're off.
Sure, they run away when I come to see them. But, when I'm trying to have a peaceful moment at my fire pit they terrorize me.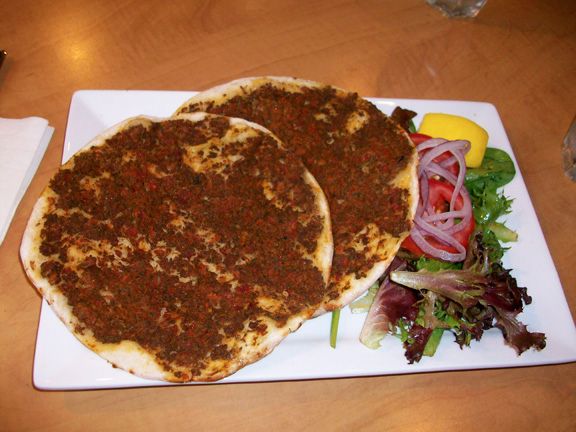 Megan and I had a mini-date to Rumi's Grill and Cafe (http://rumisgrillcafe.com/
) at 2735 Monroe Ave in Brighton (the old Pizza Hut). Here are a couple of beef flats, which is a flat bread with lots of veggies and spices. And, not a bad deal at $2.95.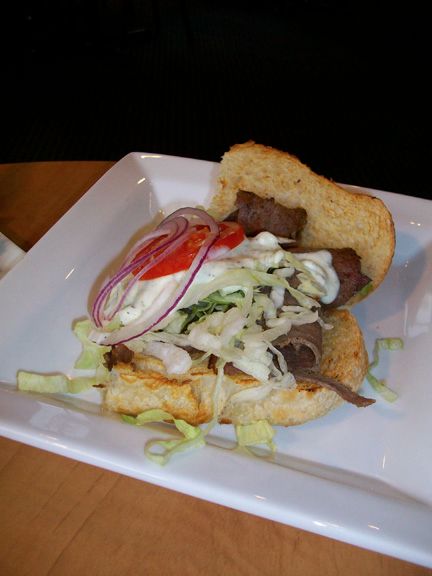 This is a Rumi's Doner, which is essentially a beef and lamb sub. It was soooooo good. I don't know if the locals know what to make of this place yet. But, we felt adventurous and want to try it out. It's a good Mediterranean/Turkish restaurant. Rumor has it that they have a great breakfast.
Happy Birthday Dick! Megan made a delicious cake that had many adventures in my car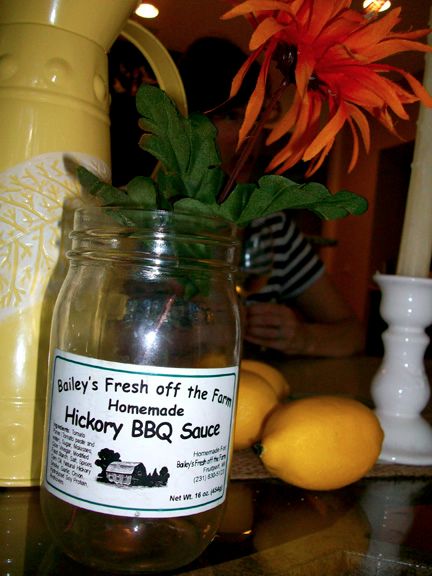 Bailey's BBQ Sauce from Fruitport, Michigan! This is really the gift that keeps on giving. First as food and now as a vase.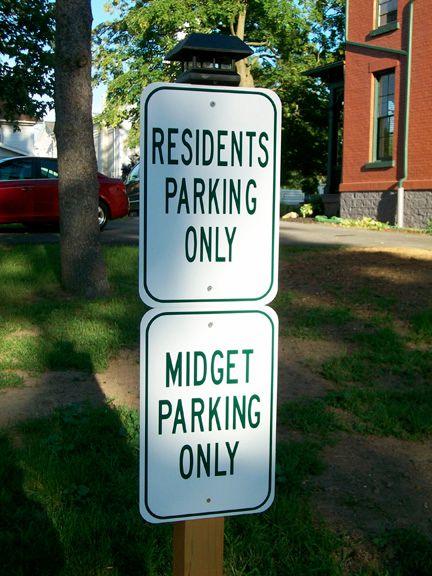 Midget parking? Saw this at Yotini's Yogurt Shop, which hasn't opened yet last time we walked by. Never know what you'll find wandering the neighborhood.
Court Street Bridge over the Genesee River with the Freddy Sue Bridge (Frederick Douglass-Susan B. Anthony Memorial Bridge) in the background.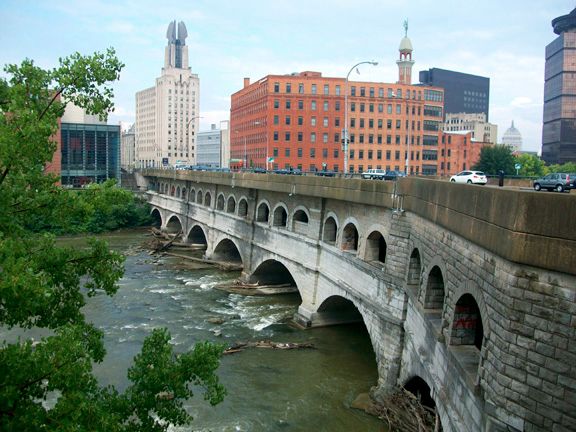 Broad Street Bridge. This is one of the more interesting things about downtown Rochester. For those that don't know, the first level of arches use to be the Broad Street Aqueduct of the Erie Canal. It carried barge traffic from the Erie Canal over the river. In the 1920s, it was converted for use for the subway system and the top level was added for automobile traffic. There's been talk about opening the bottom level up to the public with a walkway, stores, and other projects.
That's about it. The PGA Championship is in town at Oak Hill Country Club. Megan and I plan on stopping over at there to see a practice round.