Ice skating with Rachel. She's showing off her best figure skating pose.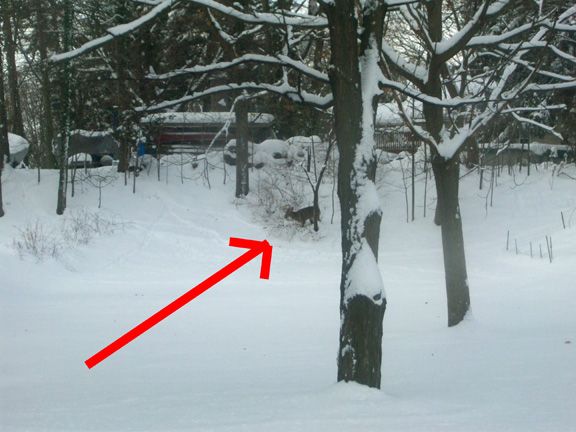 Deer wandering at the way back of the property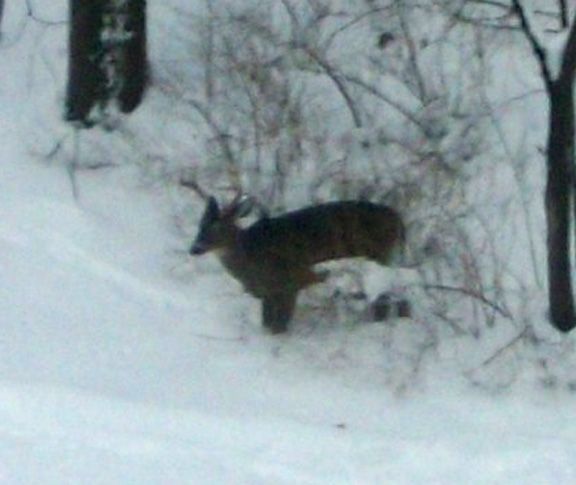 Pretty good sized deer. And just look at how:
a) stubby his legs are
b) deep the snow is
MORE LOST ART FOUND!
Who knows how much more of this stuff I have...

Obviously, I did not come up with the "Crazy" Tiger logo of the Detroit Tigers (why are his eyes perfect circles?). This banner was for some project. So, think of it as my version of Andy Warhol's Campbell Soup cans or something...
And, as everyone already knows, the holy war begins at home...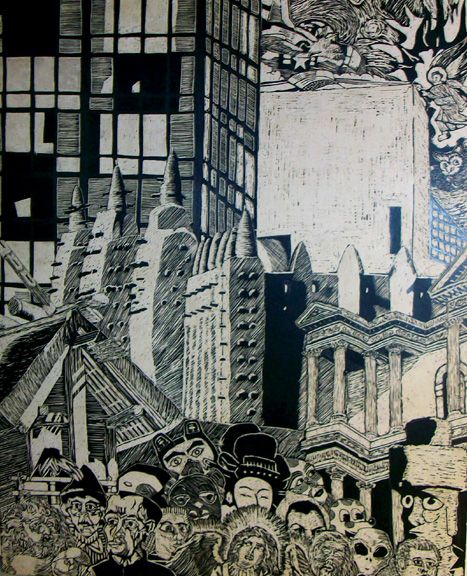 This is some kind of project with a bunch of figures from art history. I don't remember why I made it.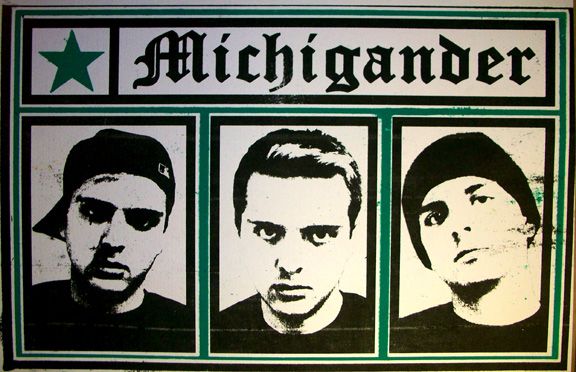 Punk Rock...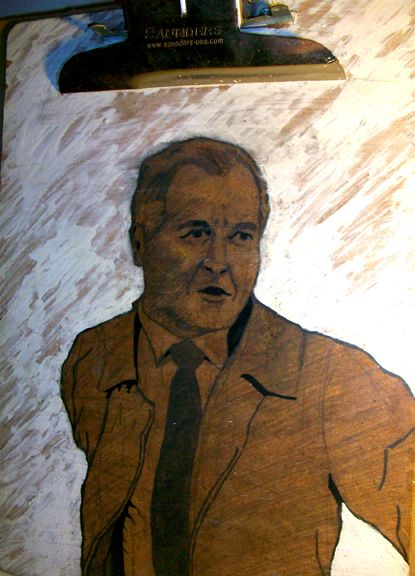 Front side of a clipboard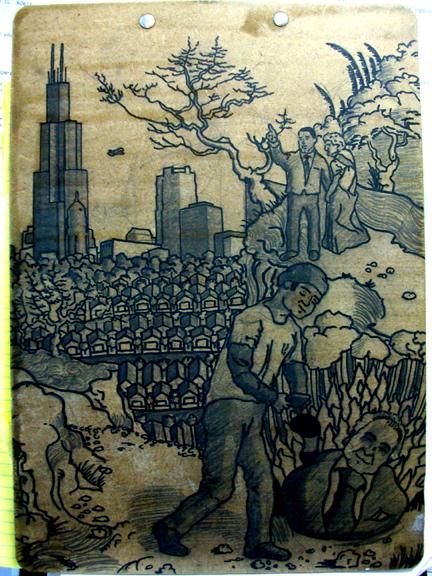 Back side of a clipboard.
That's about it from very snowy Rochester. Got to go shovel some more!