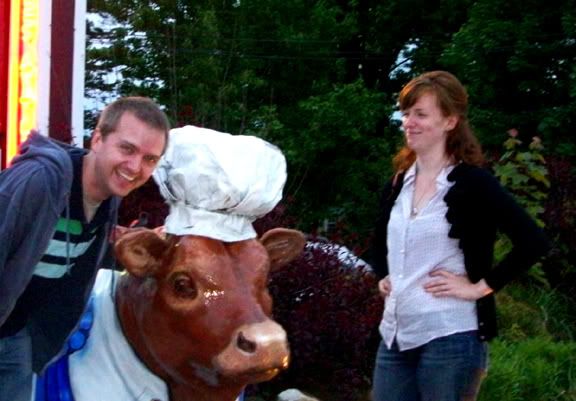 See this cow? It's outside the Red Osier Restaurant in Stafford, New York (outside of LeRoy). I had a piece of meat the size of this cow and it was the "petite portion." They have a cut of meat that is 5 lbs. and it comes with a t-shirt. Where's John Candy from the Great Outdoors when you need him?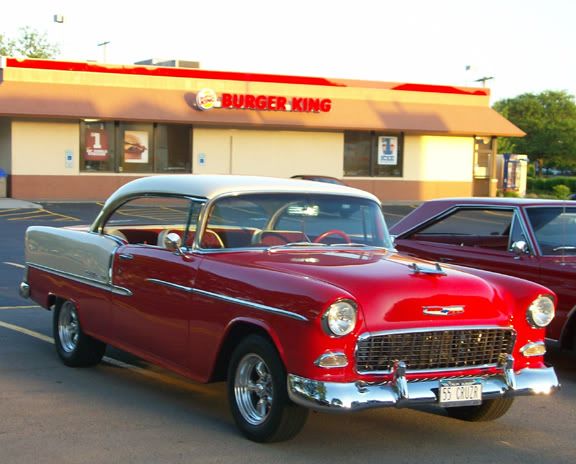 The McGuiness Pub, Ronan Carroll's favorite Irish pub if he ever visits it, now has "Cruise Night" ever Wednesday. Something I discovered on the way to getting ice cream.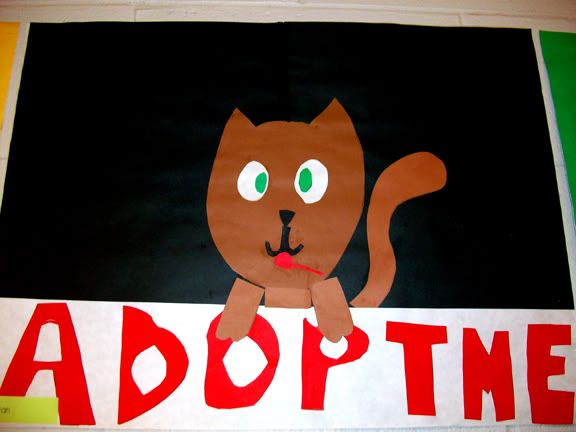 Kid's art hanging up at Lollypop Farm. These were some of my favorites. But, after I saw these I saw a bunch of others I like. One has a talking fish I find humorous.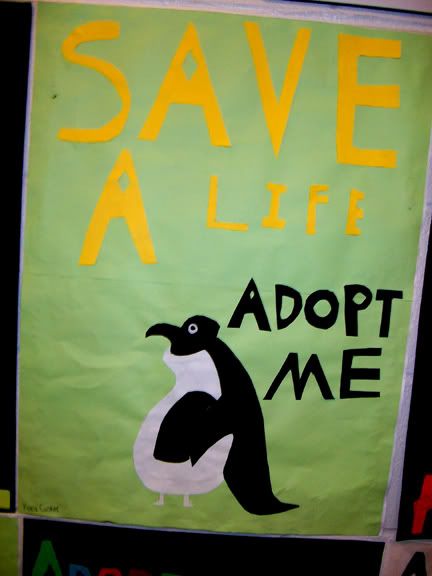 God, I wish we adopted out penguins. I'd keep them in my office!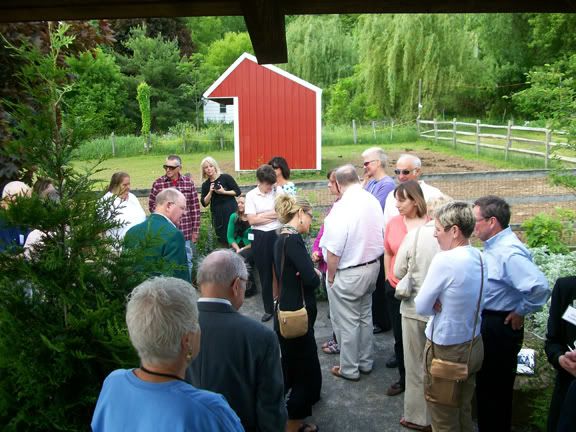 A donor breakfast even expertly pulled off by Jenny and Julie.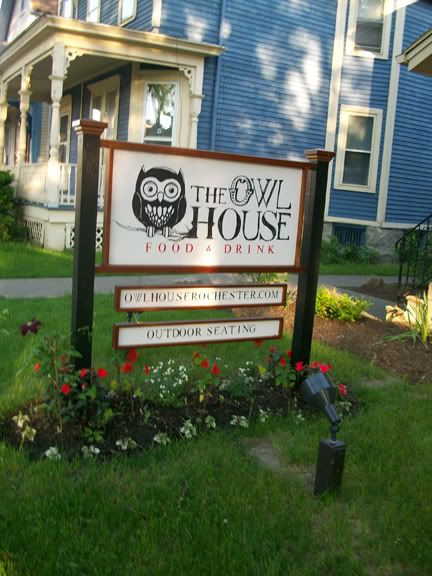 The Owl House in downtown Rochester!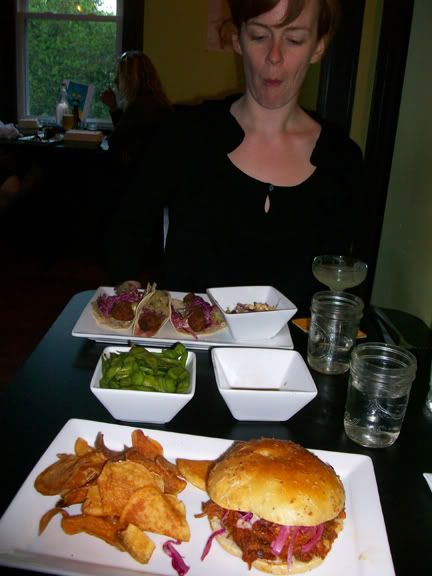 Edamame, fish tacos, and pulled pork sandwich. All very good and fresh. Not too hardy though since we had to have a post-dinner snack when we got home. Quickest service ever too. Megan and I were out on a date night and it took us longer to get there driving than to get seated, order, eat, and pay the bill. Oh, the drinks were on the small side as well. But, other than that, good stuff!
MEAT!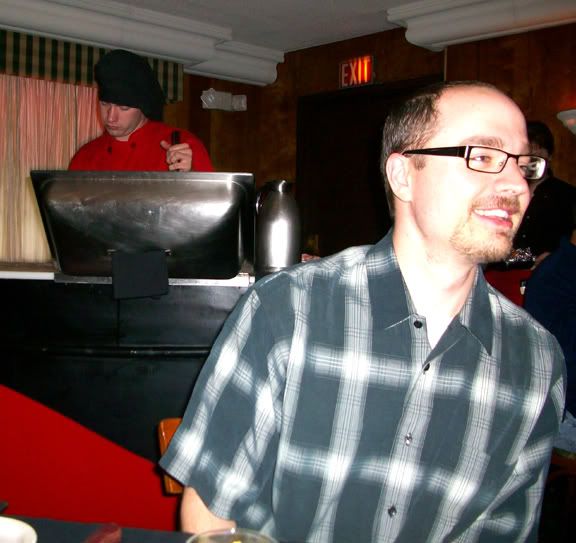 PETE AND MEAT! They cart out the meat and carve it at your table. They do the same with ice cream and a few other dishes. I'm completely sold on this place and my grandpa's would have loved it.
That's it other than being crazy busy at work these days. Lots of events, meetings, installations, reports, budgeting, calls, and on and on and on. It's all great though and I'm excited about the stuff I'm working to improve.
PS-this blog is now available to view in a mobile version. Let me know what you think since I don't have a smart phone.