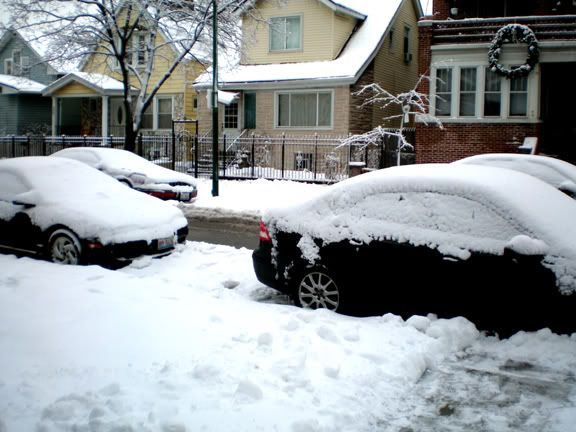 Chicago's had a lot of snow this year. It's beautiful too. It's been a long time since I've seen a decent amount of snow. In fact, Megan's car is stuck there until it thaws a bit. She's stuck in 6 inches of ice and snow plowed from the road...
What a postcard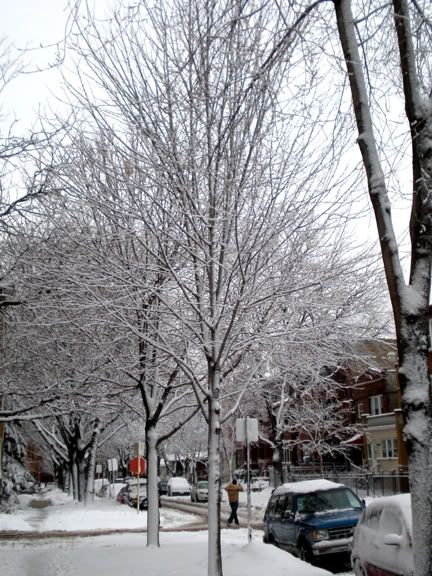 Nothing is prettier than trees after a snowstorm. It looks like Narnia out here.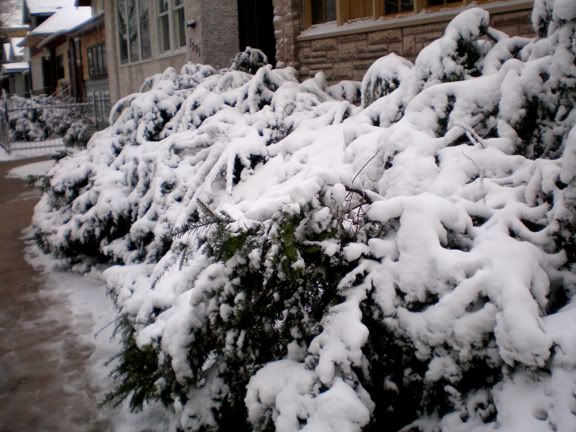 Bushes under the weight of snow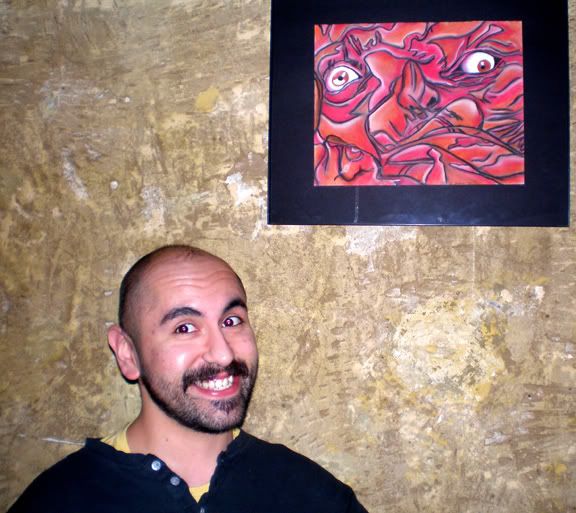 Roberto and his art show! Everyone should check it out. It's up until the end of February at Subterranean located at 2011 W North Ave. If you go on Tuesday or Thursday, Kate from Darkroom is the bartender (for those of you from Monday Night Klub - Chicago Chapter days)
Checked out the Museum of Modern Ice Exhibit at Millennium Park. Pretty lame. The description and drawings made it look like the most awesome thing in the world. It's mostly just ice and food coloring. This was the best part, which is chopped ice used as chalk I found behind the bushes away from the show.
Here's the exhibit. Frances, there were no more powertools. I don't think it would look that much cooler at night either...
Canadian art. Not surprised. All its missing is a Maple Leaf. If this were Michigan art, it'd have a beer logo or something.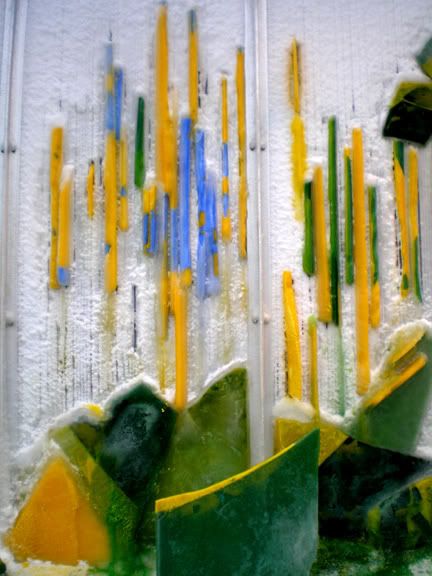 Yep
Here's the drawing they did on the ice rink.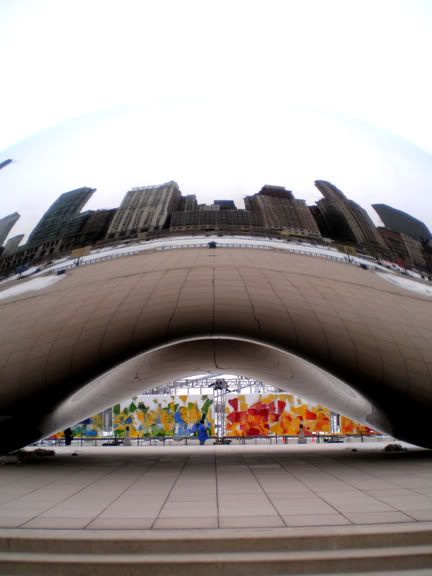 Ice exhibit seen through the bean (cloud gate).
So, I went over to the Chicago Cultural Center afterwards and found this sculpture. I don't know who made this or why, but why is my face on this? Bizarro-world!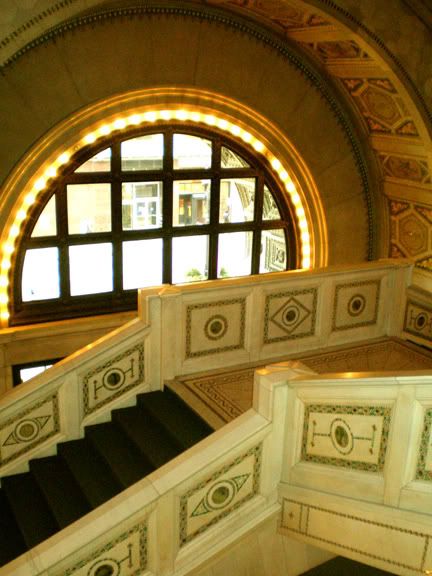 Entrance of the CCC. I've taken this picture a million times and still think it's great
A cold Chicago night on the 'el. Even the pigeons know enough to huddle under the heat lamps at the station. Huddled like fried chicken at KFC...