They are filming a movie in my neighborhood. Here's the article:
"There's no shortage of movies shot in town, but it's rare that one has its heart rooted as squarely in the city as the forthcoming 'Humboldt Park.' Produced by local-boys-made-good Robert Teitel and George Tillman, Jr., of State Street Pictures--which has also produced such films as 'Soul Food,' 'Men of Honor' and 'Barber Shop'--'Humboldt Park' ups the local love factor by bringing in Humboldt Park native Freddy Rodriguez to star, and will be shot entirely in the neighborhood starting this month. That's enough to make us want to go see it already, but, for those who need more: Directed by Alfredo De Villa (Washington Heights), the comedy-drama tells the story of a first- and-second- generation Puerto Rican-American family as the various members return home for the holidays to Humboldt Park and, like many of us, work on sorting out their functionally dysfunctional lives. Rodriguez plays a Marine with a heart of gold returning from a tour in Iraq while John Leguizamo has signed on to play his go-get-'em Manhattan-lawyer brother. While the film promises to entertain and is filled with laughs, it's not all fun and games, as one question it poses is: What happens when the family you thought you could always fall back on begins to change? Even Chicagoans will have to wait and see.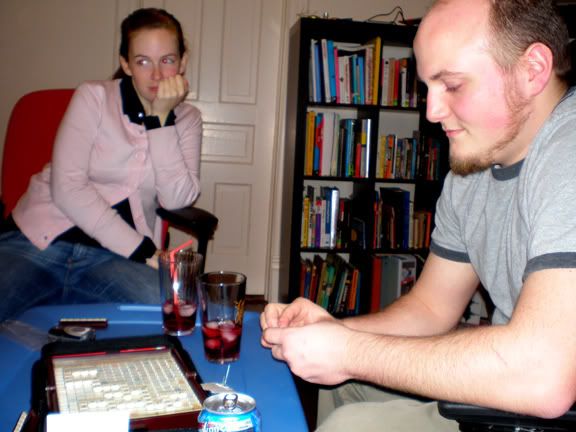 Megan and Noah contemplating Scrabble
FRANCES! I CHALLENGE YOUR USE OF THE WORD "TRON!!!!"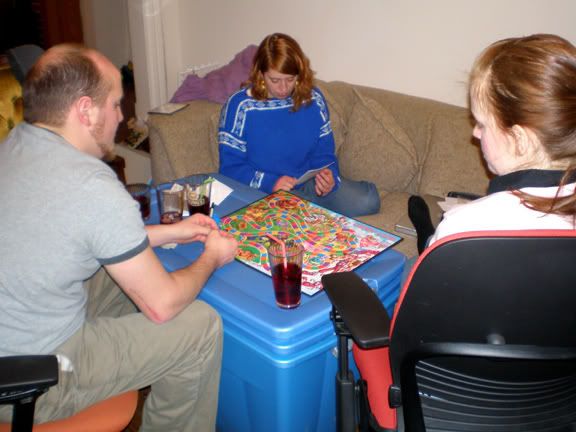 Noah, Frances, and Megan understand that drinking makes Scrabble interesting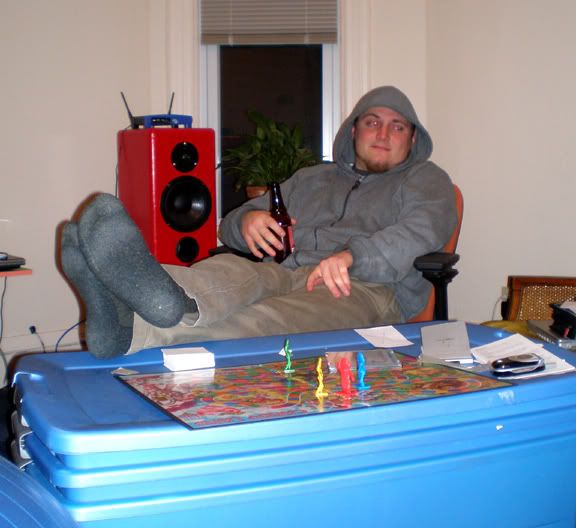 Noah changes things up with Chutes and Ladders.
One of many recent snow storms in Chicago
Katherine, our Georgia Peach, is excited about snow and we gave he instructions on how to build a proper snowman at Goldies.
Nick throws the best Halloween parties. Too bad I showed up fully dressed the day after...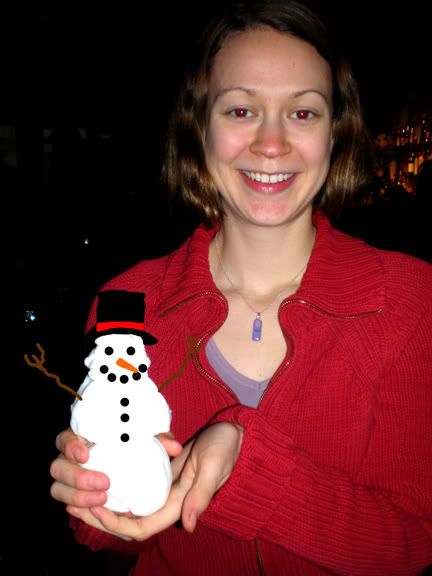 She's a quick learner.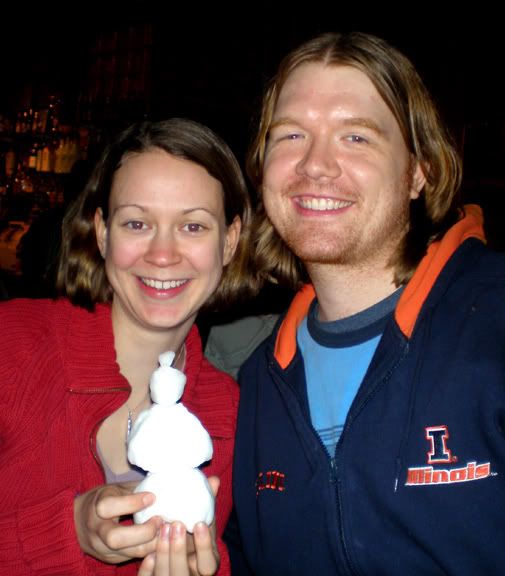 Katherine and Nick
MORE SNOW!! AND MORE COMING TONIGHT!!!
That's it and thanks to Megan for letting me use her camera and all others who offered.
Mike