Here's the banner I designed for AIA Chicago (American Institute of Architects). It's right in downtown Chicago on Ohio between State and Dearborn.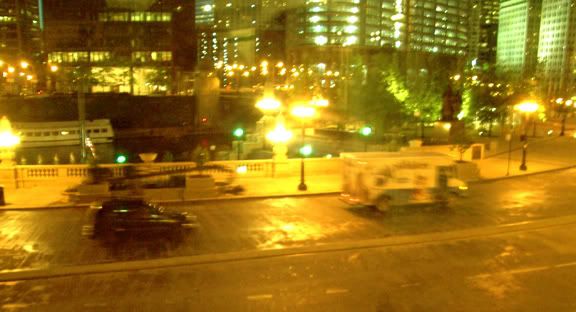 While at the AIA party last Thursday, they were filming Wanted starring Morgan Freeman and Angelina Jolie. There was this bread truck and a SUV with a camera mounted on it chasing it. There was also a helicopter flying really low above the river.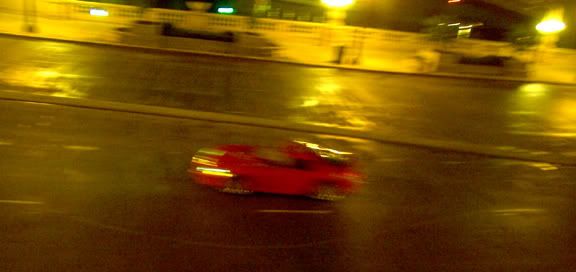 You can't see in on this real well because of the bluriness, but Angelina's stunt double is strapped onto the windshield of this Dodge Viper driving about 70mph down Wacker Drive shooting guns toward the air. It was amazing!



At work, we hosted Great Chicago Places and Spaces (GCPS) this weekend. We offered hundreds of tours for free of buildings, downtown, and behind the scenes of a lot of Chicago's main attractions. The line to my office was two blocks long at 7:30am going from Michigan and Jackson to Adams and Wabash. The first guy got in line about 3am.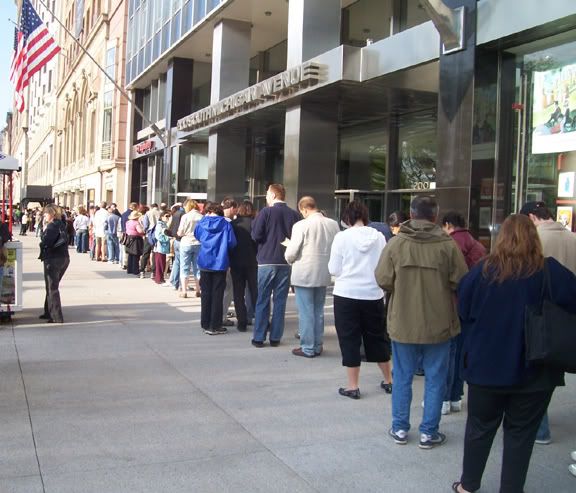 And here's more of them...



And they keep on going...



And, this is what they came for: Chicago's unique architecture.



This about sums up Humboldt Park.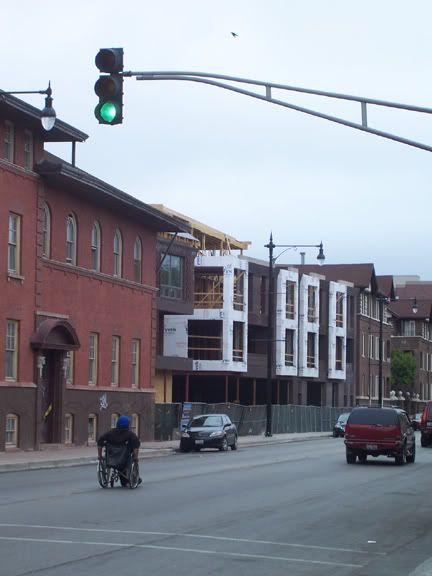 A man riding down North Ave. at 6am on Sunday in a wheelchair obeying most traffic laws. I love this town!

Today, I plan to do nothing because I did too much this weekend.
xoxo,
Mike