Hey everyone,

Hope all are doing well. I've been very busy lately with work and all. I think the next four weeks are pretty much already booked for work, sleep, eatting, hanging out, parties, and all the other great stuff that happens in Chicago during the summer. I have Great Chicago Places & Spaces this weekend, which is a huge architecture festival. There's tons of visitors and all sorts of other things. So...
Here's a parade float of a fort for the Polish Constitution Day Parade, which was also Cinco De Mayo. So, there were a lot of strange festivities that blended together that day.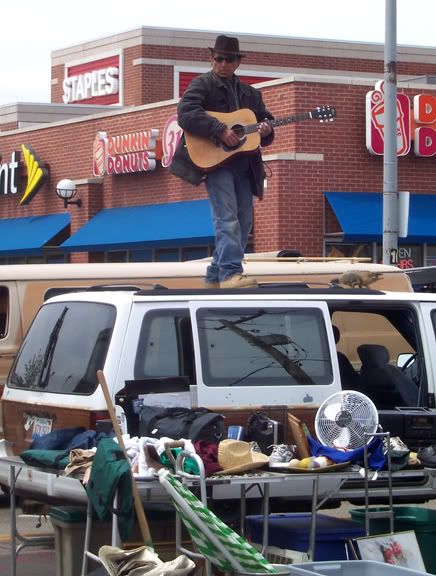 Maxwell (Canal) Street Market. Some guy rockin' out at his booth (Minivan).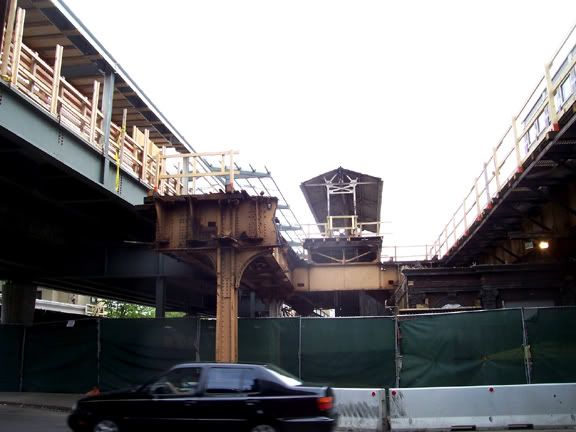 One reason I no longer live in Ravenswood. This is part of the $500 million renovation of the Brown Line. They are replacing Fullerton Station and taking it out section-by-section. It's really fun to watch.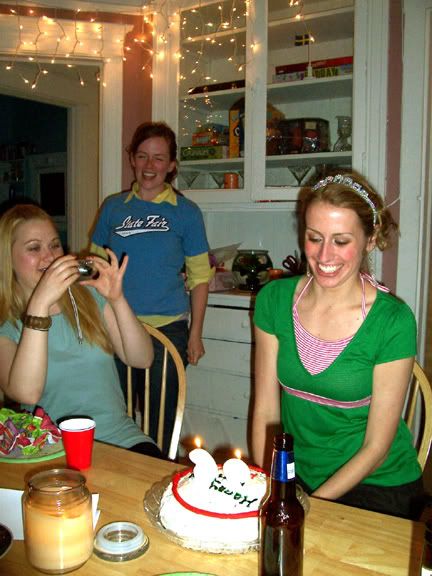 Bess, Megan, and Katie at Katie's birthday taco party. It was a great party Katie! I've never eatten so many tacos in one night.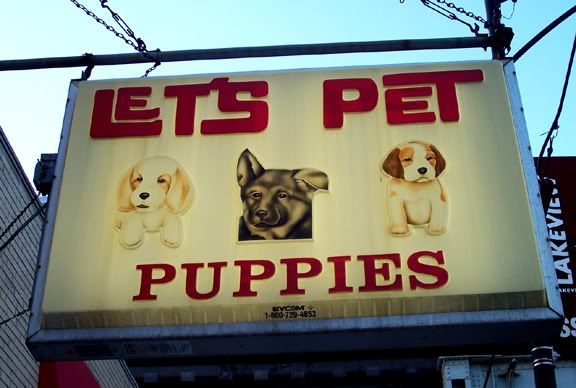 This must be the best place in the world to work.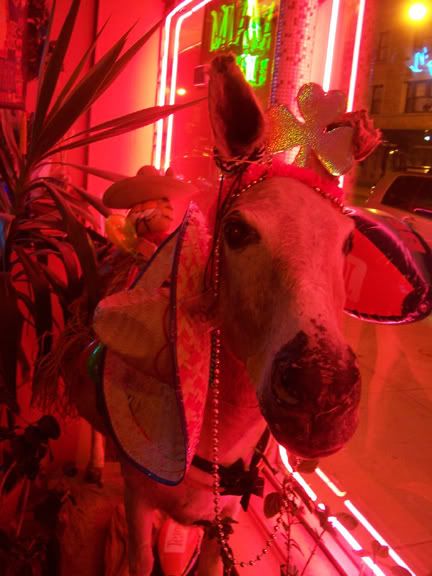 I think this place was called Fernando's and they had very good food. My favorite thing is their burritos. They are in soft taco shells and they are small. Then, what makes it a burrito instead of a taco? I have no idea. Maybe it's the sauce?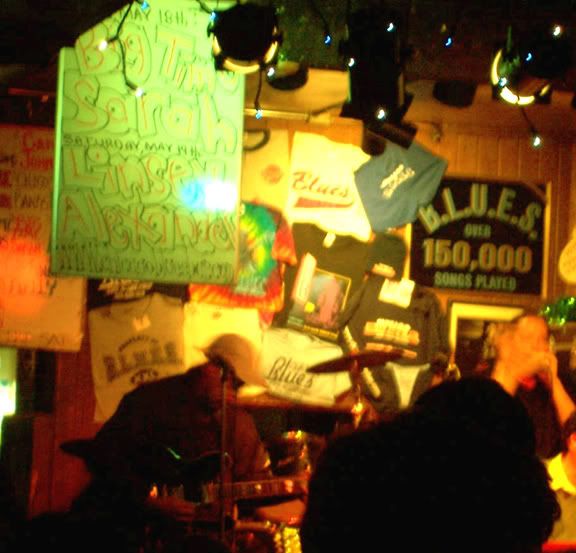 Megan's birthday at B.L.U.E.S. Chicago on Halsted just north of Fullerton.
Taken just moments ago near my apartment. They are putting trees on the sidewalks down North Avenue. It looks so much nicer already. I can't wait until they are a little more mature. Also, look how nice and sunny it is. After I'm done with a couple of projects, I think I will work on the 'zine on the porch today...