As I've said a million times before and probably a million times again, I have a (maga)'zine and it can be viewed on MySpace. To read, please go to:
A New Tomorrow Issue No. 23
www.myspace.com/hfipublishing
Thanks!
And now for the show...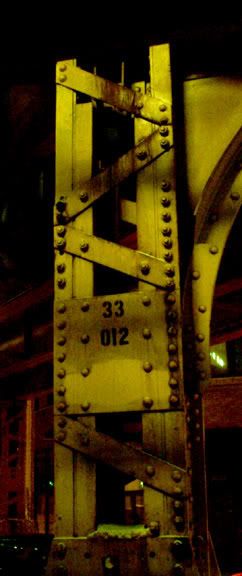 "L" support beam at Damen Blue Line Stop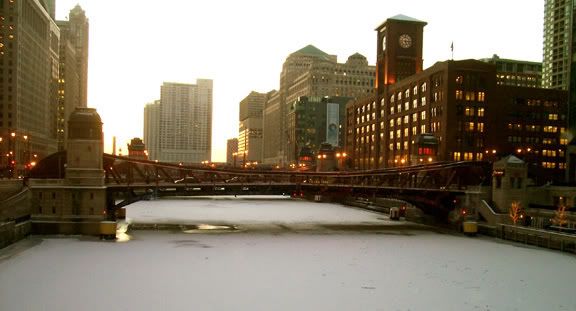 Mostly frozen over Chicago River. I actually saw a guy walking across this maybe 1 1/2 inch thick ice. I'm sure the CPD has added him to the tally of people to dredge out next spring.



Cliff, the handsome man, at wing night



Tyler, Matt, and SME at wing night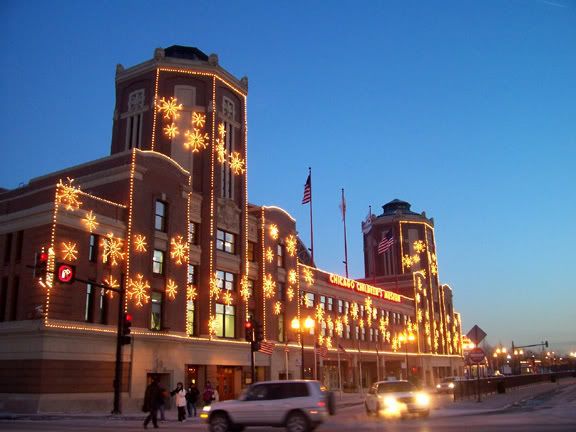 Car-ni-val at Navy Pier. They were giving away free tickets to the Chicago Auto Show and having a free concert with Dr. John. Also, I had a $50 certificate I won at my company x-mas party for Bubba Gumps I had to use.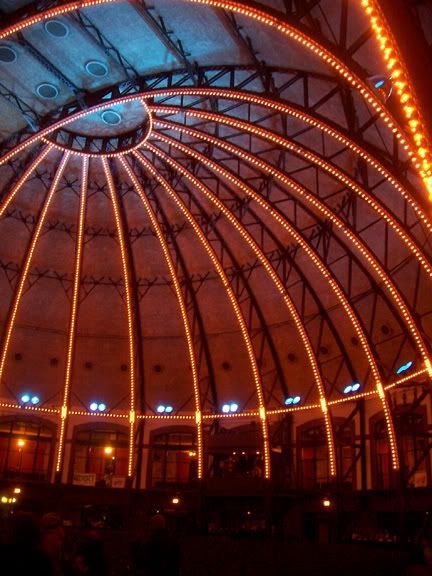 Grand Ballroom at Navy Pier. We're actually going to have my company's annual fundraising gala here in March or something.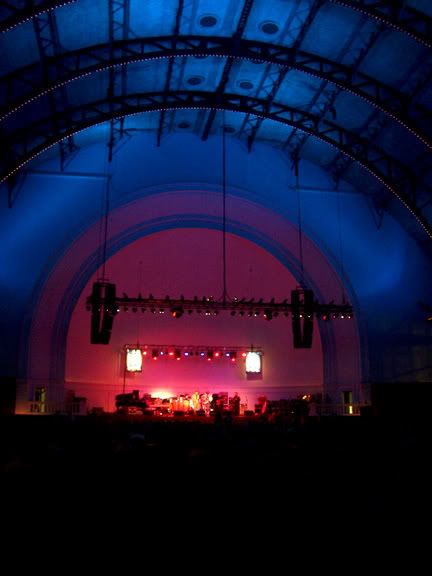 I feel like I should be celebrating the victory of WWII



The lighting here is pretty amazing.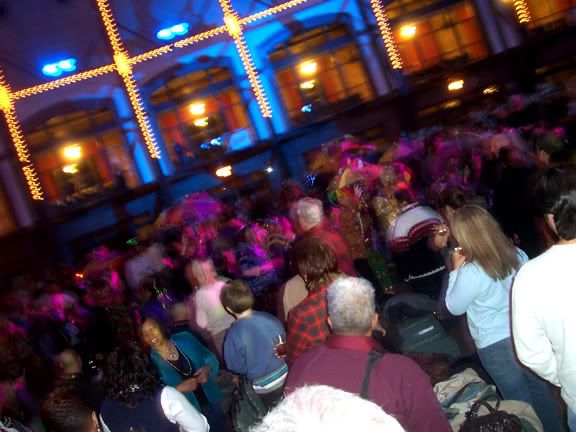 Mardi Gras theme was pretty good, but $6 beers kept things pretty calm...



If this guy had a MySpace, he'd use this as his profile pic.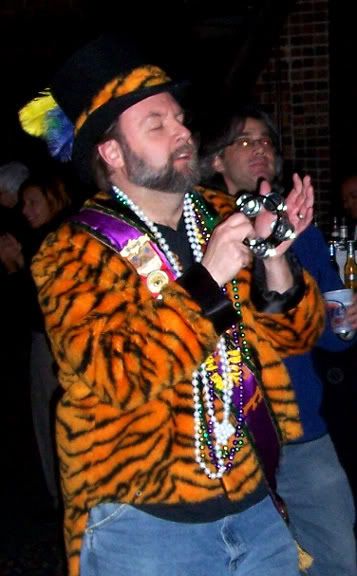 Everytime we have a war the hippies come out of the woodworks.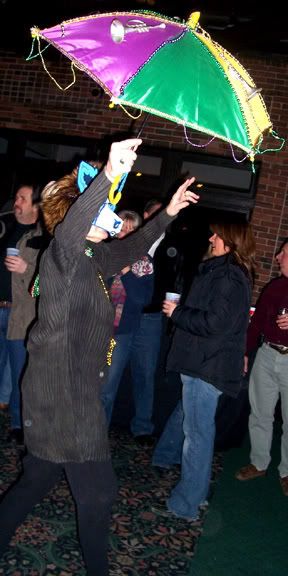 You know how holidays are created to promote some agenda like card companies created Valentines Day and all? I'm developing a theory that Mardi Gras was created by the all powerful umbrella industrial complex.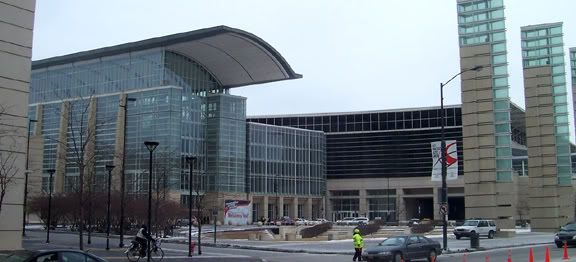 99th Chicago Auto Show at McCormick Place. I haven't been here since the 1992 Consumer Electronic Show and its probably tripled in size since then.



The grand hall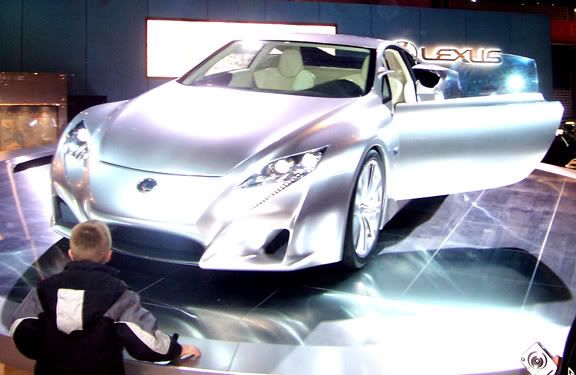 I like this pic because the kid in front seems to be having a religious experience with this Lexus.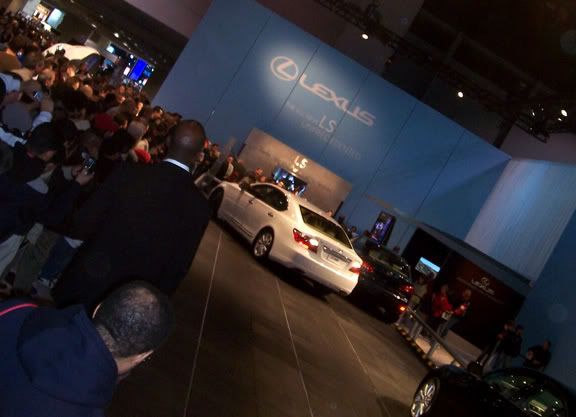 FINALLY! SOME EVIDENCE! This is that self parking car. If you look closely, you can see the driver has his hands outside the window and sunroof.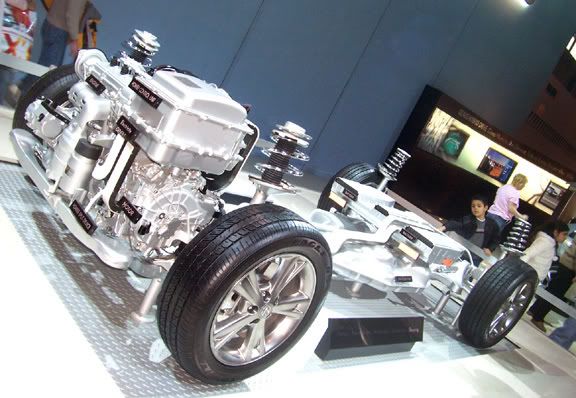 Toyota Hybrid display.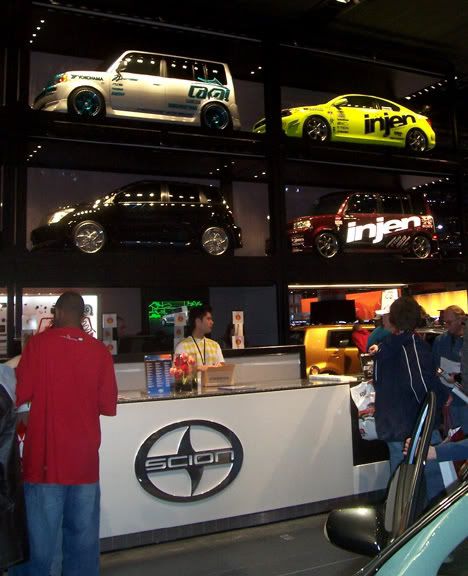 Scion display. It was interesting to look at the demographics of each car company. Everyone at Scion was in their 20s or younger. Cadillac's crowd was brought in with nurses and dialaysis machines. Rednecks loved the monster truck at Ford.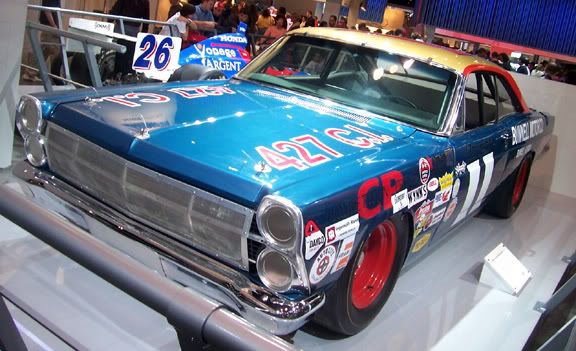 Mario Andretti's Daytona 500 car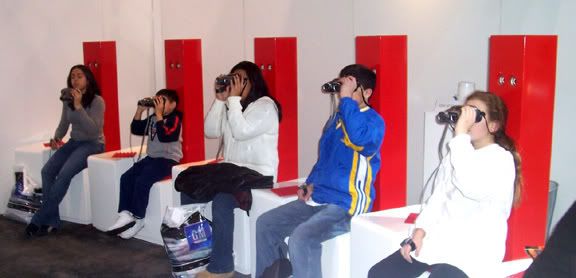 This is interesting to me. These people are at the Bridgestone display virtually changing a tire. This is like that "Sims" game where you virtually do chores around the house. Why do people enjoy that? I mean, if you want to change tires, take out the trash, do the dishes, and all I have plenty to go around at my apartment.



Both of my cars have ended up like this. Another great reason not to own one.



Pretty sharp Audi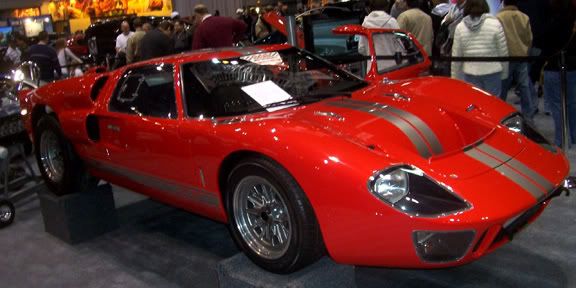 i forget what this is. But, it's fast and I'll never be able to afford one. So, it doesn't matter.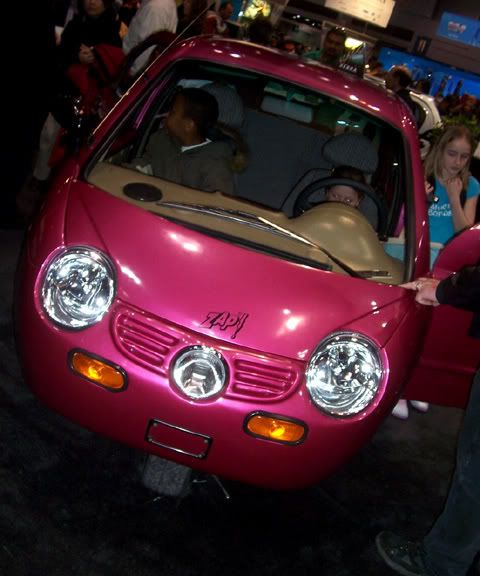 I believe this is a French company and this is basically an electric motorcycle with a cover. Pretty awesome.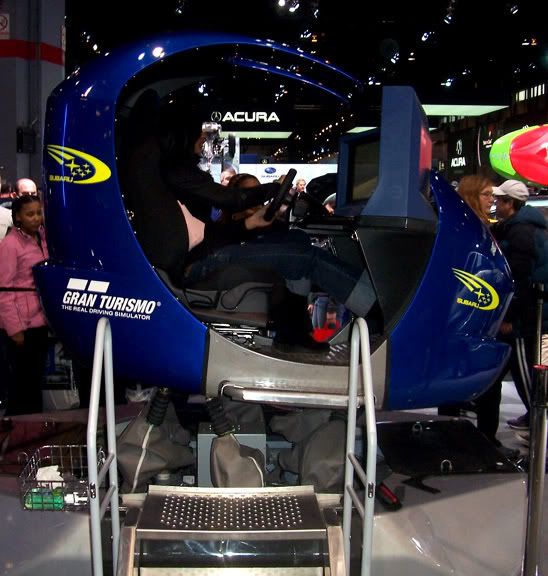 Gran Turismo looked like a lot of fun.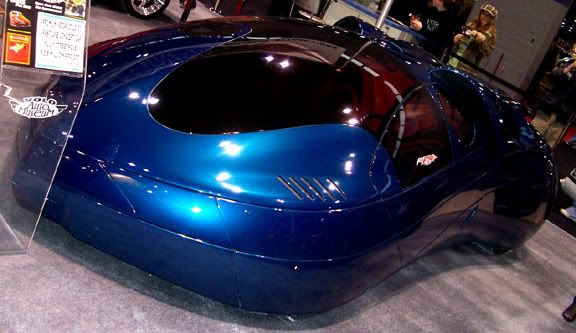 Some concept car that was used in some movie.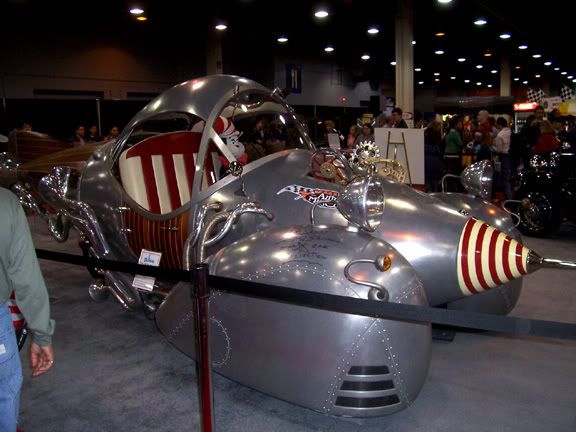 The car from the Cat In the Hat. I didn't see that movie, but I didn't realize the Cat drove.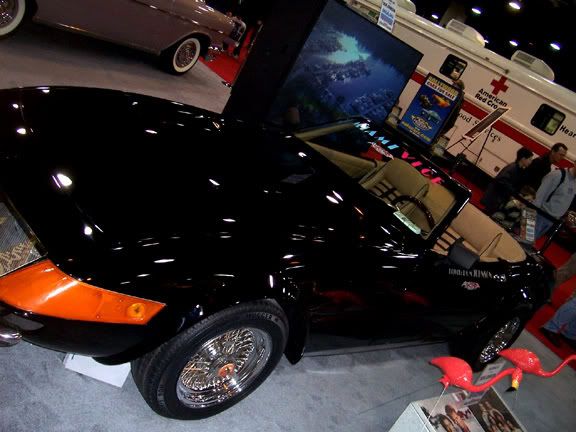 By looking at the flamingos, you should already know this is the Ferrari used in Miami Vice (Original TV show).



Is this advertising the Carpenters Union or the Village People?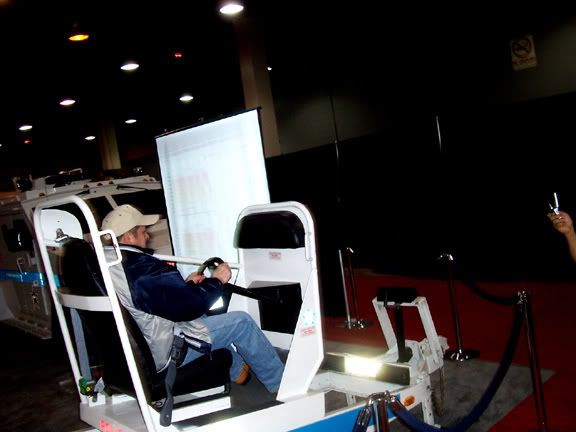 The CPD simulating the most uneventful car crash ever.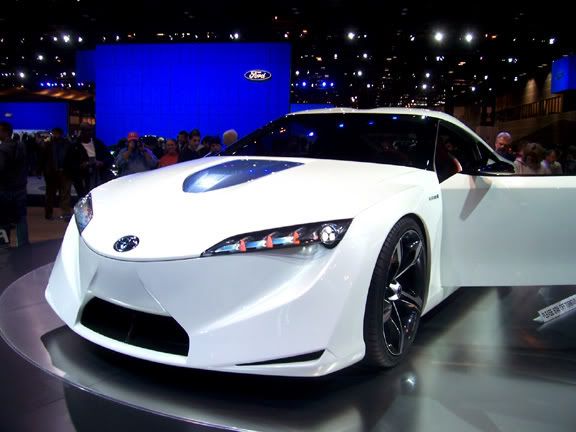 Toyota concept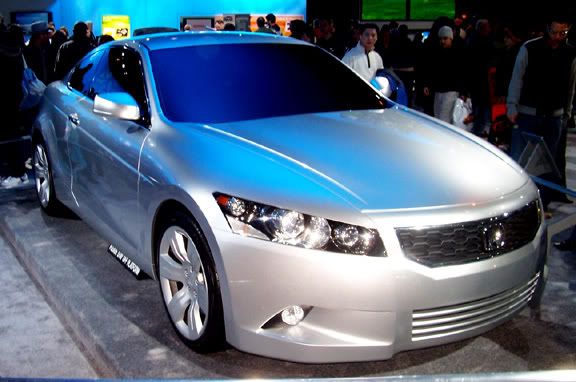 Honda Accord Concept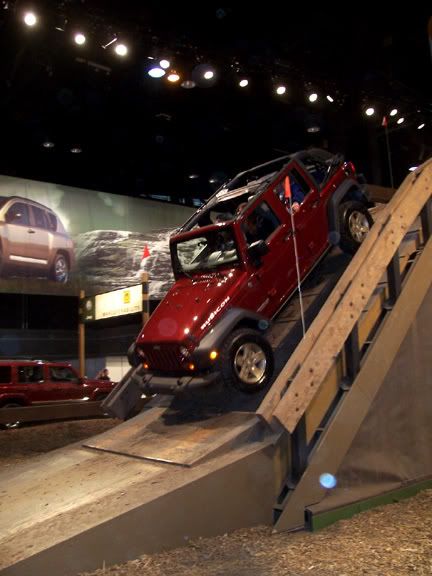 Jeep obsticle course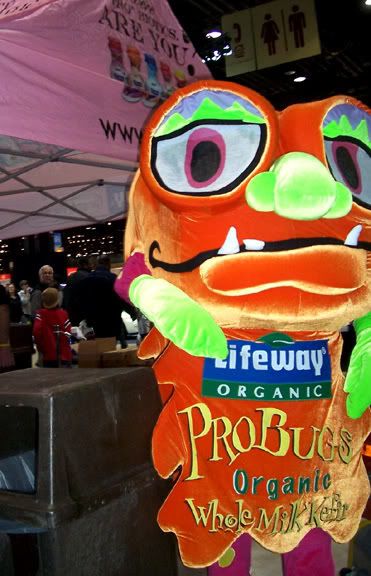 A really creepy character pushing organic flavored milk.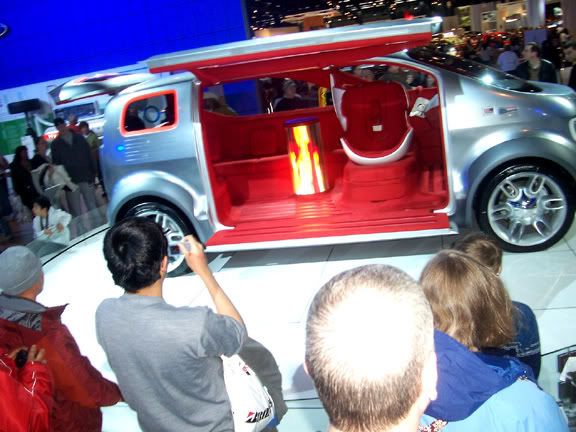 Streamline Ford Concept.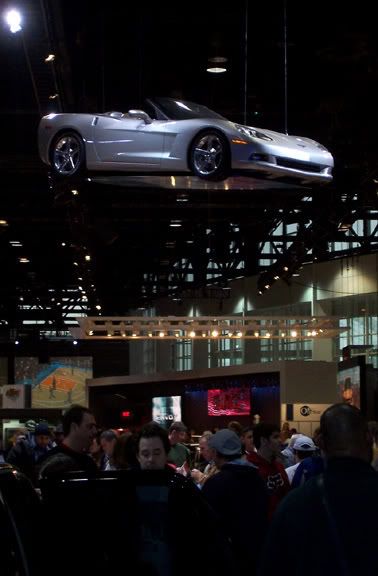 It's about time they came out with the Back To the Future flying cars! They only have eight more years to develop the flying highway and to convert all existing vehicles...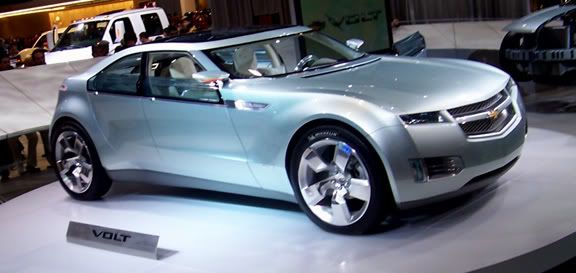 Chevy Volt Concept. I think this is either a hybrid or an all electric vehicle. Chevy seemed like they were saying "we can build this, but we don't want to. Please don't make us offer this." At least, that's what the spokesmodel sounded like.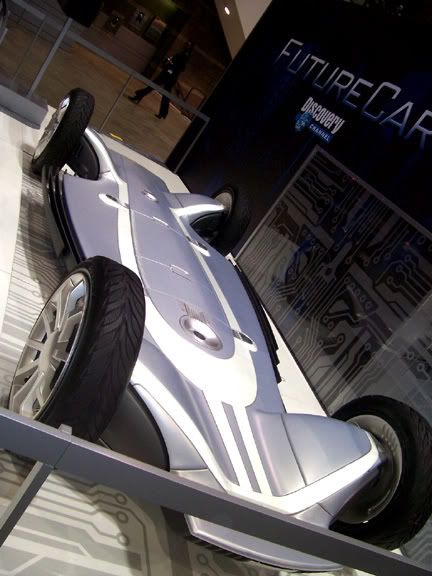 I think this is a hydrogen concept. Do you know why we won't have hydrogen cars anytime soon? It's because it's basically a hydrogen bomb on wheels. If this thing got into a car accident, it would take out half of Chicago.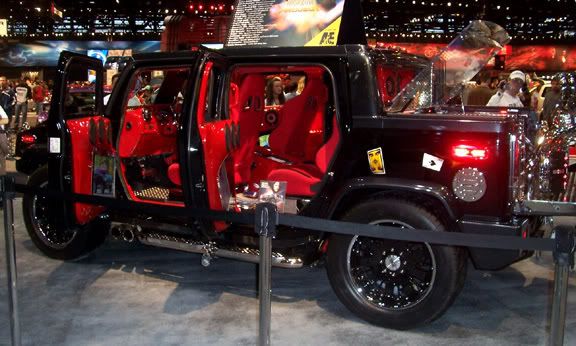 I didn't realize Spiderman had his own vehicle.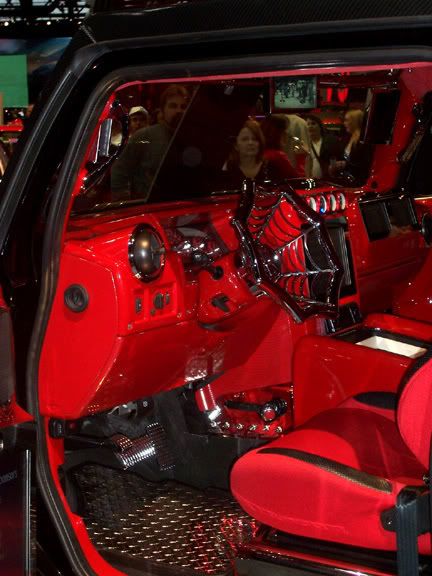 It's either a truck or a nightclub...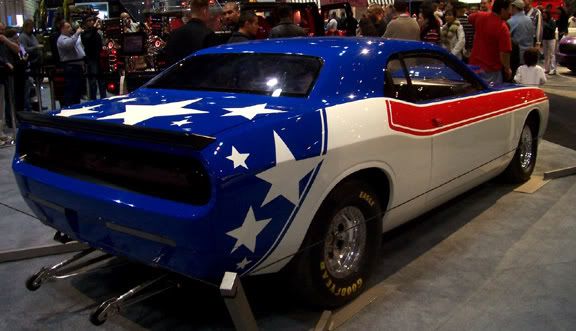 What would my blog be without chanting loudly: USA!
USA!
USA!
USA!
USA!
USA!
USA!
USA!
USA!
USA!
USA!
USA!
USA!
USA!
USA!
USA!
USA!
USA!
USA!
USA!
USA!
USA!
USA!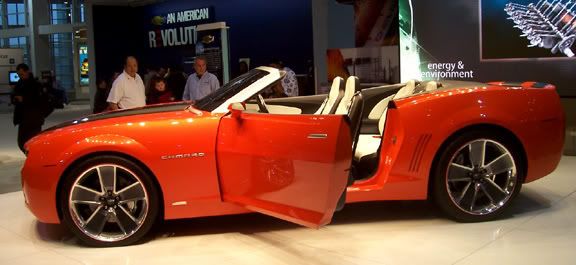 Chevy Camaro concept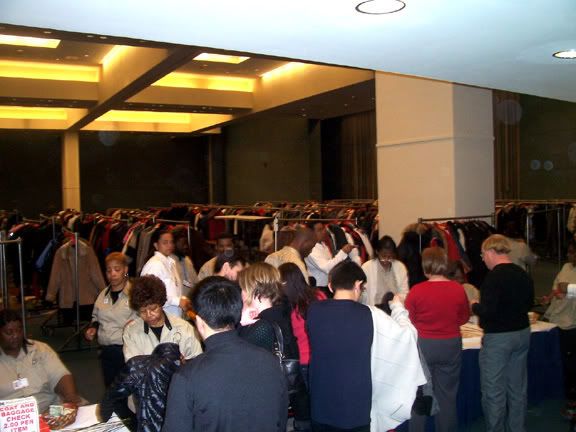 Huge room setup to handle coat check for thosands of people



A view down Arlington. This was a very cold morning....



Humboldt Park this morning when it wasn't cold at all. In fact, it's been a very nice warm winter. Although, I do want to go sledding and all...

That's about it. Does anyone know if any of those profile stalker things work? I'd like to install something like that on my 'zine page just to see who's visiting and all.

Anyway,

xoxo,

Mike