Well, I was hoping to add these to the images of the Super Bowl parade, but...
The Chicago Symphony Orchesta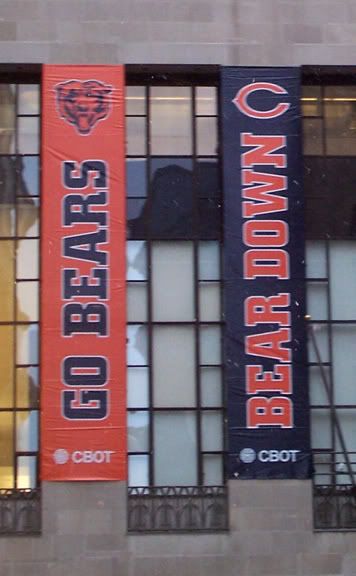 The Chicago Board of Trade

The Harold Washington Library
Vehicle in Lincoln Park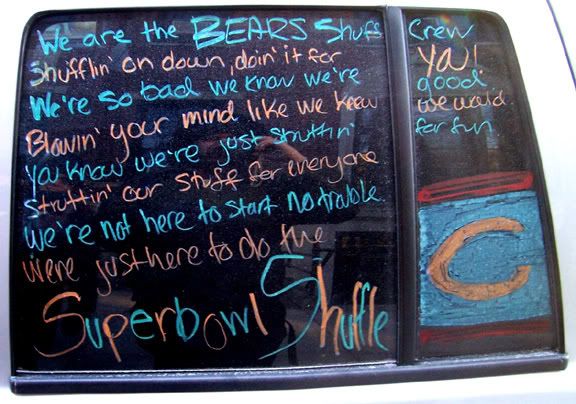 Lyrics to the Super Bowl Shuffle on the Lincoln Park vehicle. For those of you who do not know the Super Bowl Shuffle, please look for it on YouTube. It's probably the most significant piece of art created in the 1980s.
The Art Institute of Chicago
Nothing too much going on right now. Despite the cold temperatures, Chicago still hasn't really seen snow. I'm really wanting to go sledding and all. Maybe I'll have to take a trip back home soon. Work is keeping me super busy. I have tons of projects to finish up next week. Things like creating a departmental storage facility, creating a schedule and catalog for all of next year for 80+ tours, all kinds of meetings, and all kinds of homework for class...
xoxo,
Mike